Biltmore is a living masterpiece of landscape design thanks to the work of Frederick Law Olmsted, the estate's landscape architect.
Celebrating Olmsted's Bicentennial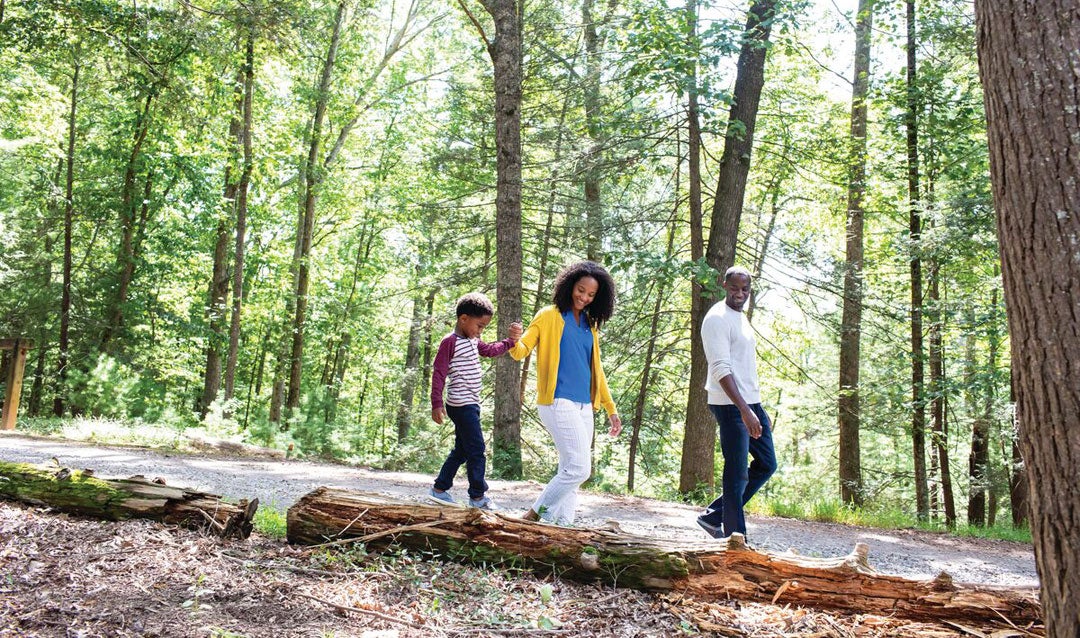 This year marks the 200th anniversary of Frederick Law Olmsted's birth, and Biltmore is one of 120 organizations nationwide coming together as Olmsted 200: Parks for All People to create 12 months of programming and events designed to strengthen and expand parks, open space, and the American quality of life.
"For our part of the national celebration, we have added a collection of scenic stops across the property to provide details on the work Olmsted accomplished here at Biltmore," said Lauren Henry, Associate Curator. "These interpretive signs present a rich and detailed overview of Olmsted's final masterpiece and his enduring legacy of landscape design architecture."
This virtual tour of Biltmore's historic gardens and grounds provides an exciting perspective on the landscape design that Olmsted created for George Vanderbilt's magnificent estate.
Early years
A native of Hartford, Connecticut, Frederick Law Olmsted's early years included a wide variety of work opportunities that shaped his views and helped cultivate his interest and skill in landscape design.
In addition to his best-known career as a landscape architect, Olmsted managed a gold mine in California; he spearheaded the U.S. Sanitary Commission for the North during the Civil War; and he established The Nation, a weekly journal that is still in existence. His impact on America ranges far beyond the field of landscape design.
Other notable landscape design projects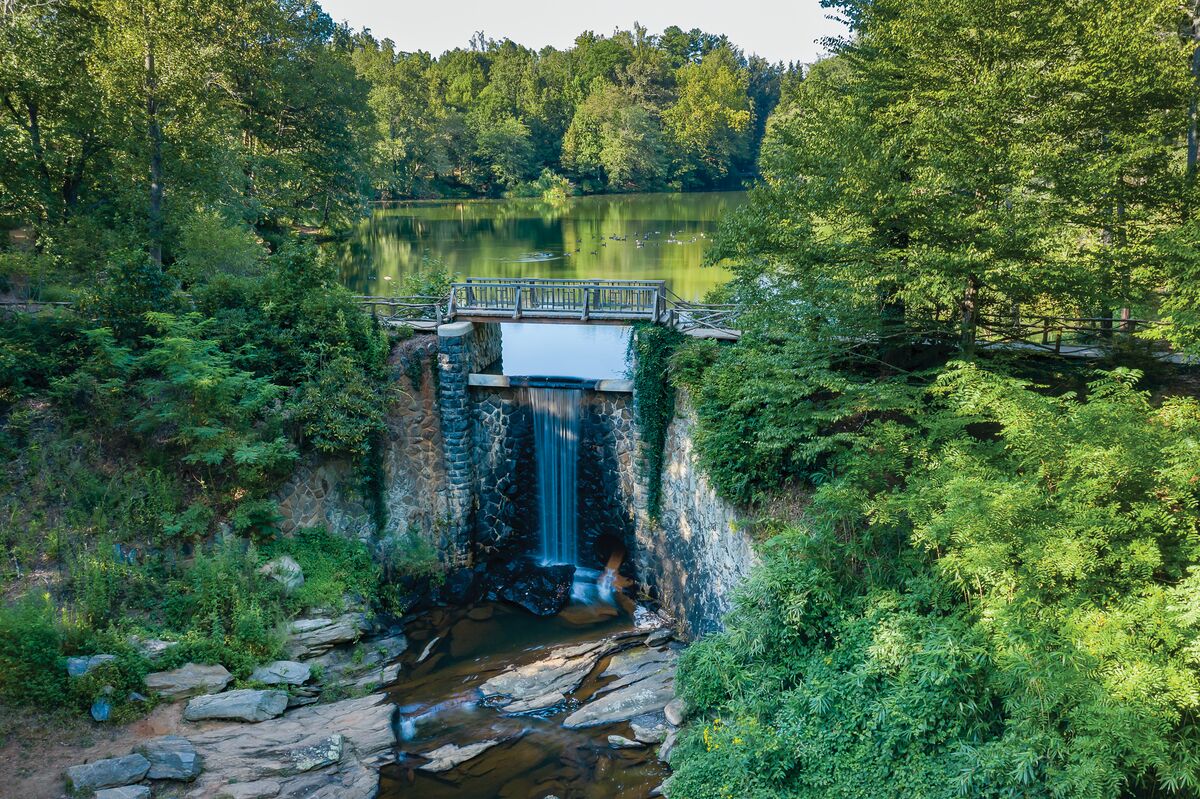 In 1857, Olmsted became the superintendent overseeing work on Central Park in New York City. During the course of that complex project, he evolved into an expert in the planning of parks and landscapes. For the rest of his professional career, Olmsted would plan, design, and oversee some of the most important public and private outdoor spaces in the nation.
Prospect Park, Brooklyn, NY (1866)
U. S. Capitol Grounds, Washington, DC (1874)
Emerald Necklace, Boston, MA (1878)
Niagara Reservation, Niagara Falls, NY (1887)
World's Columbian Exposition, Chicago, IL (1893)
Biltmore: a living masterpiece of landscape design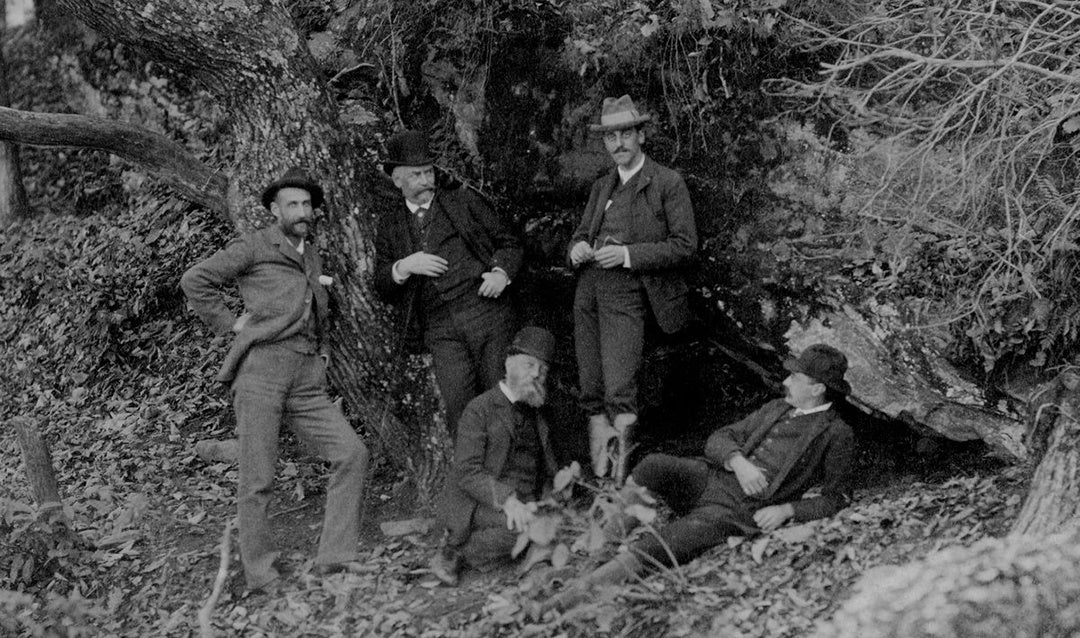 Before considering designs for his future home, George Vanderbilt brought Olmsted to the land he had purchased to assess its potential. Olmsted agreed with Vanderbilt that distant views of the Blue Ridge Mountains were pleasant, though the land itself was poor.
In order to restore this land, which was not suitable for the extensive parks Vanderbilt envisioned, Olmsted advised undertaking scientific forestry—a first for America, though the practice existed in Europe.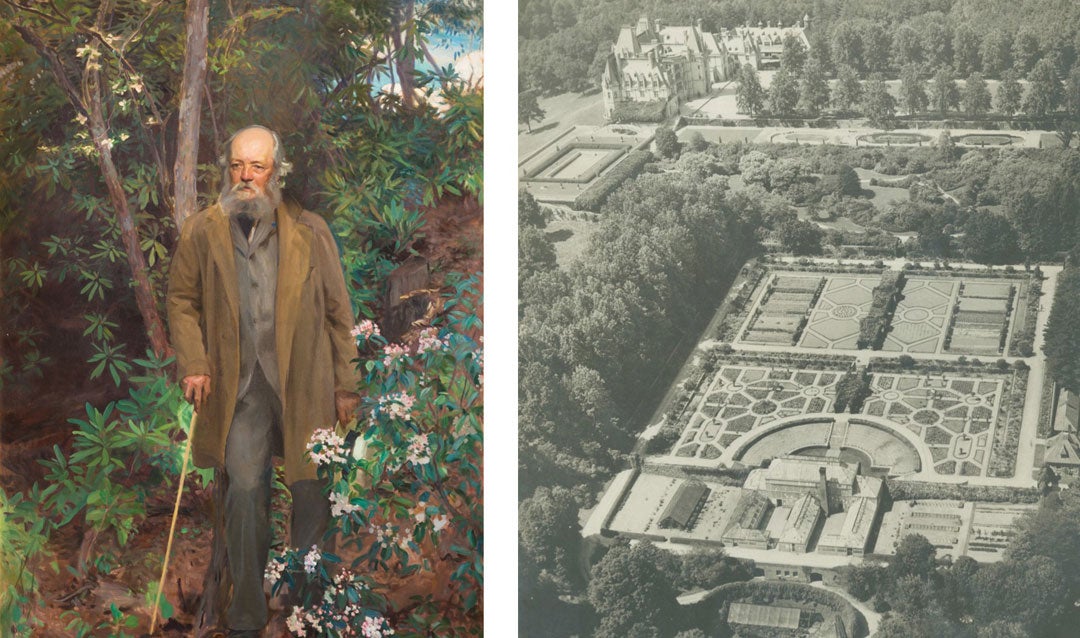 The success of the final design of Biltmore House and its extensive home grounds, fields, and managed forests was the result of the strong collaborative effort between George Vanderbilt, architect Richard Morris Hunt, and Frederick Law Olmsted.
Though Hunt's focus was the house and Olmsted's the grounds, there were times when they shared ideas, with the goal of a functional and harmonious final product in mind. Vanderbilt encouraged the ambitious ideas of both men, paving the way for some of their finest work.
Discover Olmsted's legacy at Biltmore today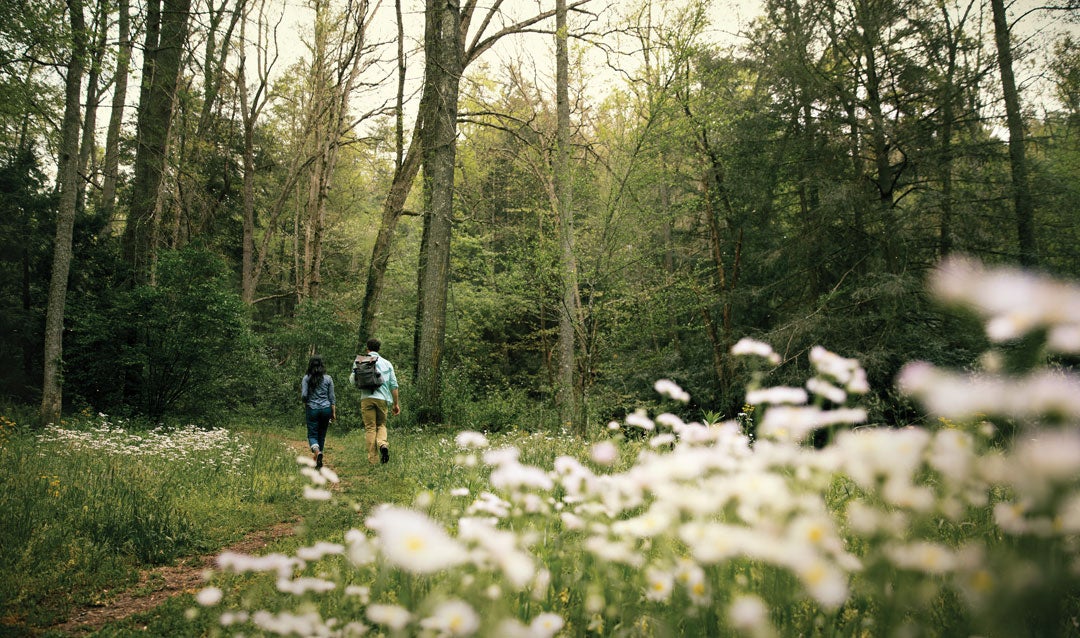 Biltmore was a project that stretched Olmsted's design abilities and was unique among his body of work for its fusion of French and English (or formal and naturalistic) design influences.
The scope and variety of his endeavors here were made possible through the support of George Vanderbilt, who also saw the value in his vision. Today, Biltmore works to maintain Olmsted's design intent and remains a key part of Olmsted's legacy as his last great project.
We invite you to discover Olmsted's ongoing legacy at Biltmore for yourself by enjoying our historic gardens and grounds as a guest or Annual Passholder.