At the age of 12, George Vanderbilt began keeping meticulous records in a series of journals called "Books I Have Read," a habit he continued throughout his life. By his death in 1914, he had logged 3,159 books, which means that between 1875 and 1914, he read an average of 81 books a year.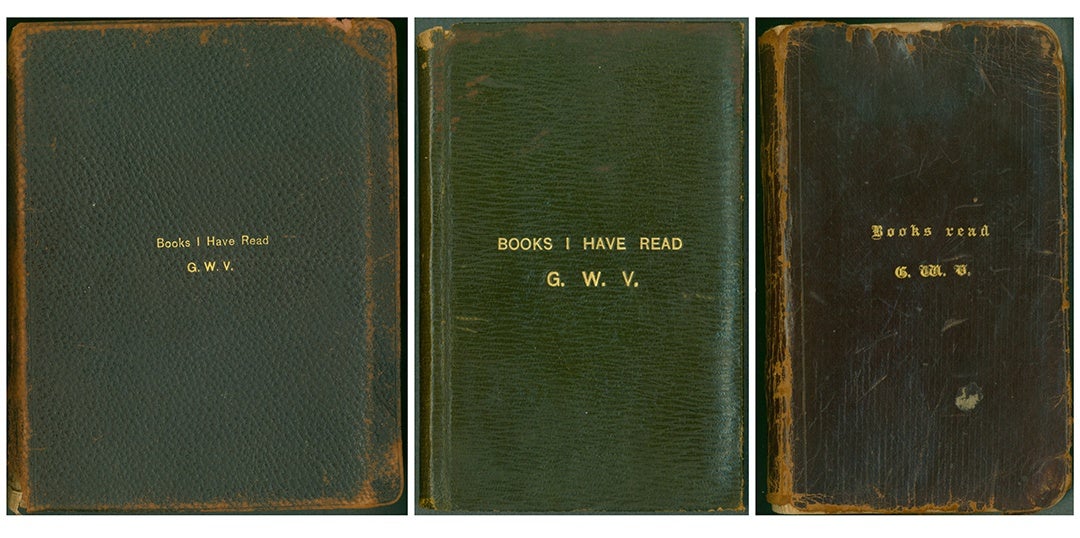 It was well known that George was a bibliophile. A turn-of-the-century New York journalist wrote of him:
"He was a bookworm, a student… And his love of books came all from his own inner consciousness, for he was not graduated from any college, and his education, while not neglected, had not been carried beyond the ordinary limits of high schools, though now, I doubt not, he is one of the best read men in the country."
A testament to his passions for books and collecting, the walls of the Library in Biltmore House are lined with walnut shelves housing about half of George's personal collection of 20,000 volumes.
The collection ranges in subject from American and English fiction to world history, religion, philosophy, art, and architecture. About one-third of the volumes were antiquarian purchases, the oldest of which is an Italian work published in 1561.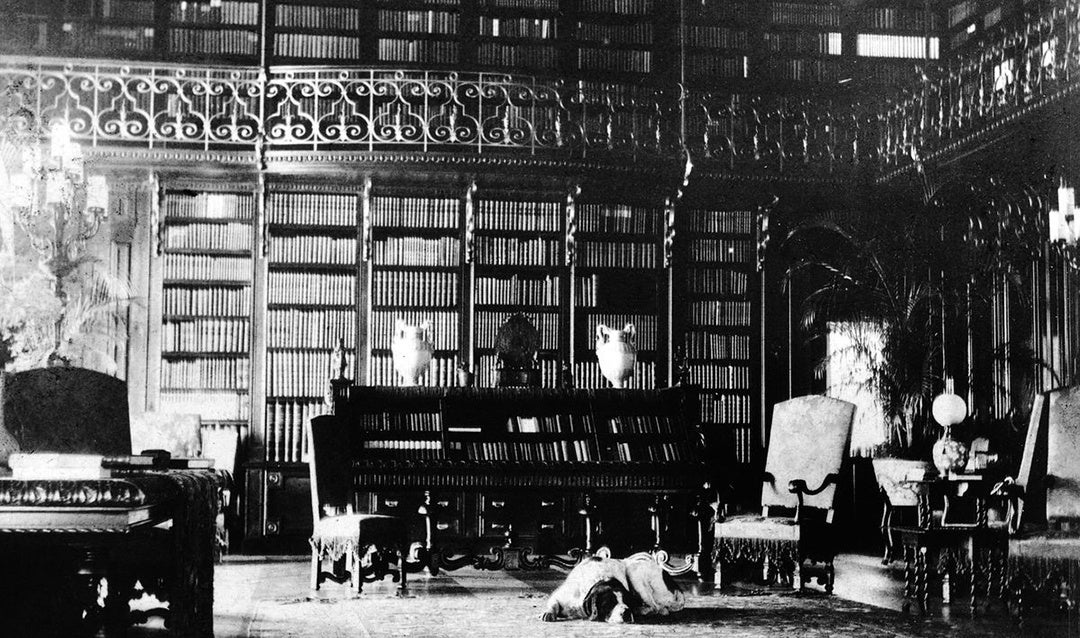 The collection also includes many French titles—4,326 to be exact—and George's "Books I Have Read" journals show that he read many of them. Both fiction and non-fiction, the volumes speak to George's interest in France and its culture as well as his fluency in the French language.
Just as the journals help us to understand how well-read he was, they give us insight into which authors George favored, though it's difficult to say who his favorite actually was.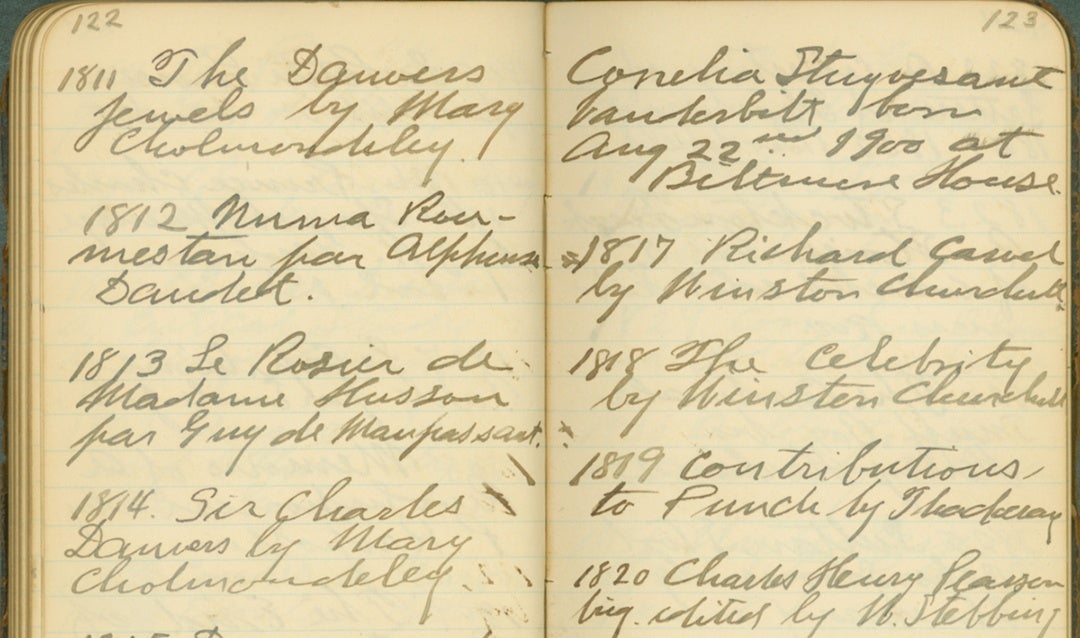 We know he was fond of French author Honoré de Balzac's work. George noted having read more than 80 Balzac titles and there are a total of 218 books by the author in his collection.
We also know that of the 30 works by Charles Dickens listed in his journals, George read many of them more than once. For instance, there are two mentions of The Pickwick Papers, which George read at age 13 and again when he was 25.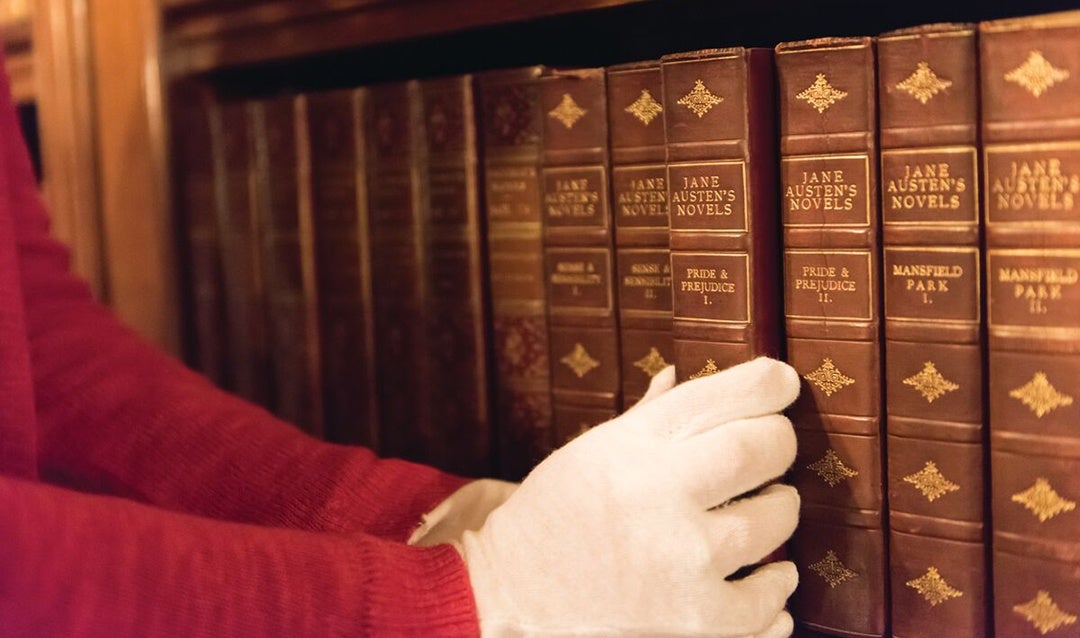 George also favored Sir Walter Scott. He read many of his 273 books by Scott two or three times. He read Waverly, a groundbreaking historical novel, in 1875, 1897, and again in 1910.
Most of the books George collected were sent to one of the great bookbinders of the period, such as Riviere, Stikeman, Lortic, or David. A few months later, they would return, beautifully bound in Moroccan leather with gilt lettering and decoration, to be placed on the shelves of the Library in Biltmore House.