There's no better time to celebrate with Biltmore sparkling wines than right now!
Whether you're honoring a college graduate, seeking a wedding gift for newlyweds, or adding a bit of sparkle to an afternoon happy hour with co-workers, Biltmore has the best bubbles–handcrafted in the traditional méthode champenoise–for tasting and toasting.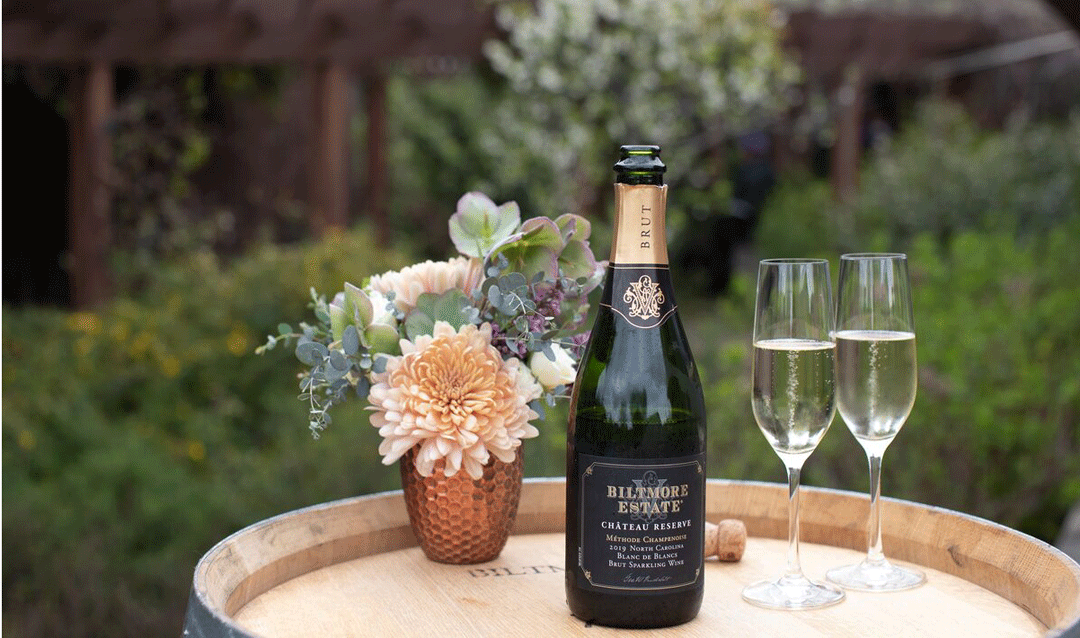 Five fun facts about sparkling wine
For centuries, sparkling wine has enjoyed a certain mystery and allure. It was so enchanting, in fact, that some called it "devil's wine" due to the effervescent bubbles.
Today, we still love the magical bubbles and appreciate the romance surrounding this delightful wine, and here are the fun facts to prove it:
There are 90–110 pounds of pressure per square inch in a bottle of sparkling wine–that's more than three times the pressure in car tires!
Only sparkling wine from the Champagne region of France can officially be called "champagne."
The grapes traditionally used in champagnes are Chardonnay, Pinot Noir, and Pinot Meunier.
Dom Perignon, a Catholic monk and avid winemaker, accidentally discovered sparkling wine when some of his wine re-fermented by chance. He thought it was ruined, but the rest is history.
There are an estimated 44 to 57 million bubbles in every bottle of bubbly.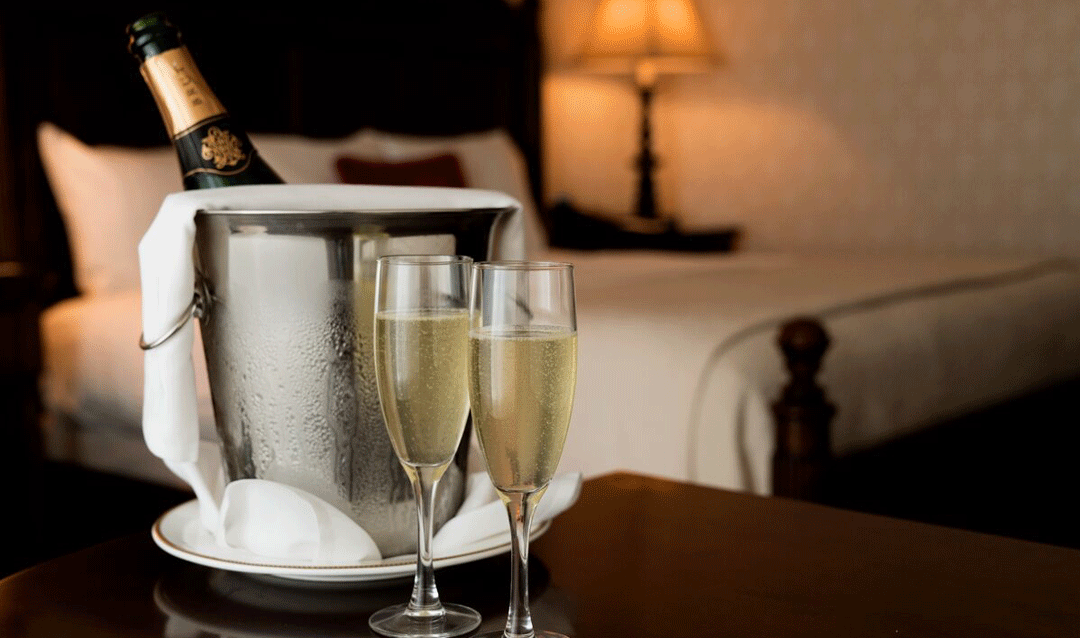 Serving and storing sparkling wine
Sparkling wine may best be known as a celebratory drink, but we believe it's the perfect everyday wine too. Whatever the occasion, enjoy your favorite Biltmore sparkling wines with these helpful tips:
Chill the bottle in the refrigerator prior to opening. The cold temperature helps preserve the bubbles when opening the bottle.
Sparkling wines are best when served at 33-40 degrees.
When opening a bottle of sparkling, hold the bottle at a 45-degree angle. Loosen the cage and hold the cork. Gently twist the cork until you hear a whisper of a pop.
Holding a towel over the cork when opening will help catch any spills that may occur.
Double-check your glasses to ensure the glass is free from detergent residue. A perfectly clear glass allows you to appreciate the bubbles.
After opening, all sparkling wines begin to lose their bubbles, so it's best to drink them as soon as possible.
To store an open bottle of bubbly, you can use a special champagne topper. These metal caps with a rubber seal keep the bubbles fresh for the next time you want a glass.
Most sparkling wines are sold ready to drink, so don't hang on to bottles in an effort to further "age" the wine.
An array of Biltmore sparkling wine options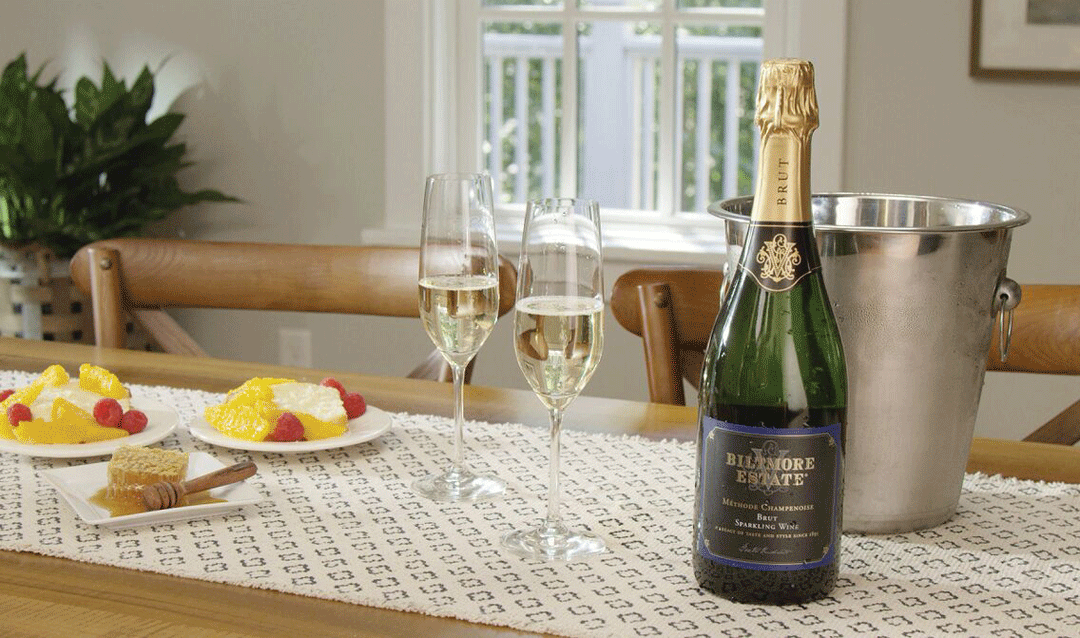 Celebrate with Biltmore sparkling wines
When you're ready to celebrate with Biltmore sparkling wines, you can find them at estate shops and restaurants, online, or close to home with our Retail Locator.