If you're looking for a special way to celebrate your dad, Biltmore red wines are Father's Day favorites!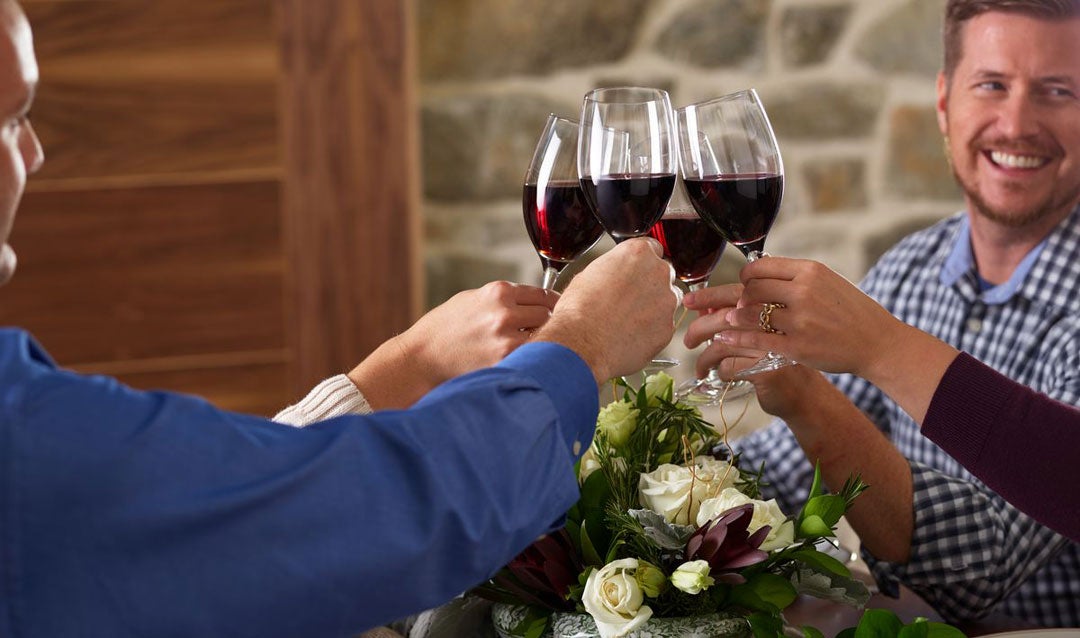 Any of our award-winning Biltmore wines make a thoughtful gift, but here are some special ways to pair your father's favorite fare with our distinctive red wines:
Host a hearty breakfast or brunch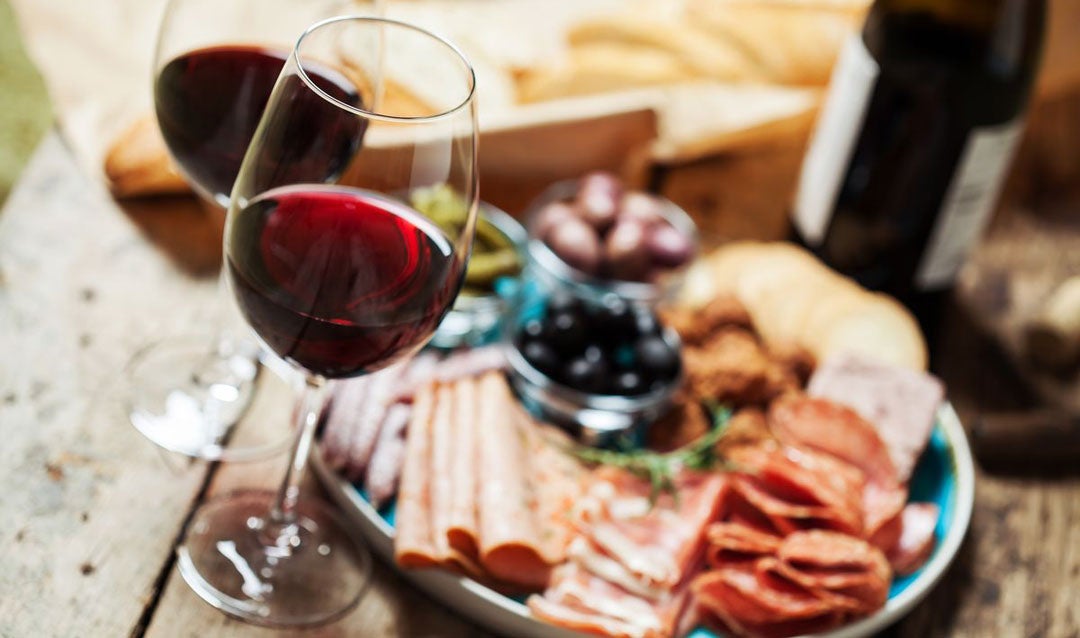 Is your dad always first in line at the breakfast buffet? This year, start the day with a new tradition: a sharp-dressed charcuterie board that's more tempting than pastries or pancakes.
"Charcuterie incorporates many of the same elements as a standard breakfast, but it's a fresh way to enjoy a special morning meal," said Jill Whitfield, Senior Marketing Manager for Biltmore Wines.
"Set up a spread with several different meats such as thin slices of prosciutto and jamon, rounds of salami and spicy chorizo, and a savory spread like salmon rillettes or smoked trout dip," Jill said.
In addition, Jill suggests adding hard and soft cheeses to the mix, plus herbed nuts and dried fruit for texture.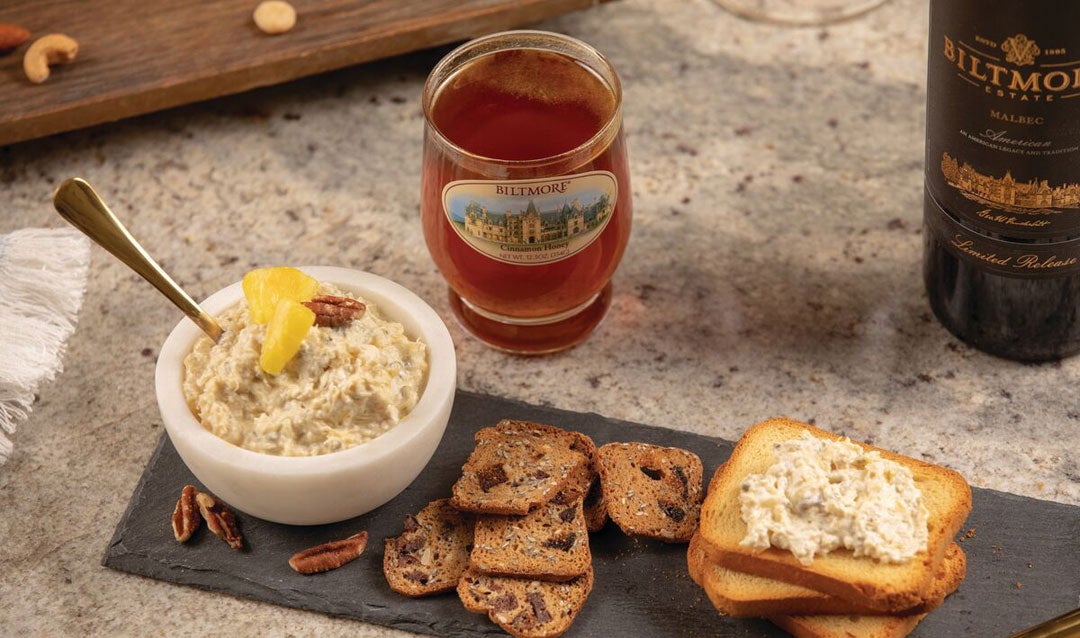 "Last but not least, keep the breakfast theme going with toast points and tea biscuits instead of the usual baguette and crackers," Jill said. "Round out your board with honey for drizzling and pepper jelly for spice, and voila! A breakfast or brunch that's sure to delight Dad!"
Wine Tips: If you're serving charcuterie before noon, uncork our Biltmore Estate Blanc de Noir sparkling–its warm coral color and hints of cherries will pair perfectly with the all the rich meats and cheeses.
Later in the day? Try our Biltmore Estate Pinot Noir or Pinoette–a smoky duet of Pinot Noir and Pinot Meunierre–with the charcuterie board.
Liven up lunch with Father's Day favorites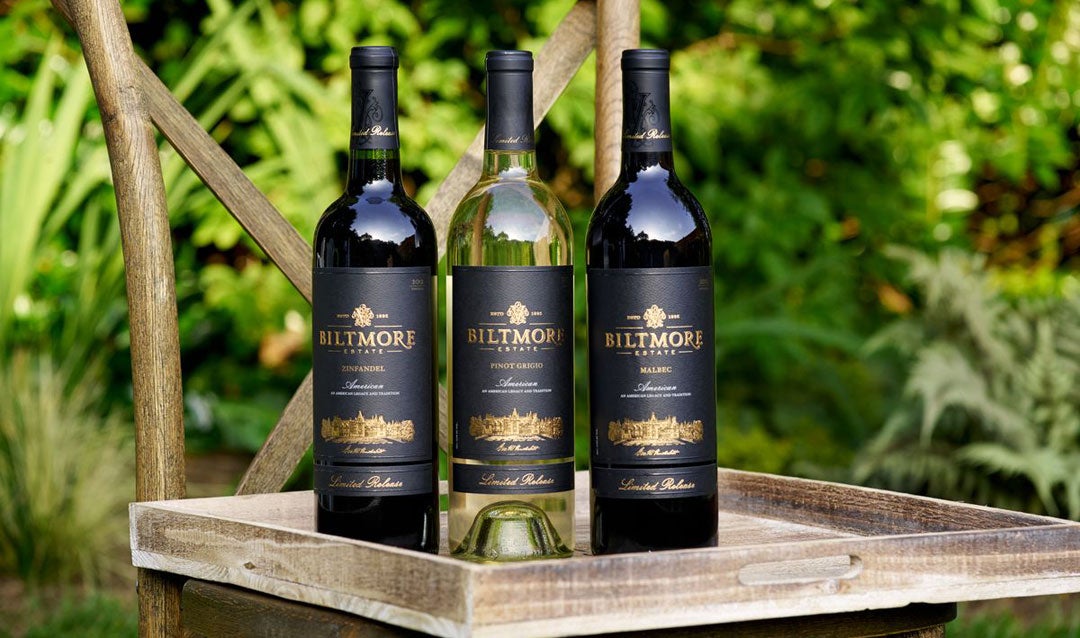 For a special lunch on Father's Day, repeat after us: grill it and chill it! That takes care of the main course and the wine, and you can ask family and friends to bring sides and dessert.
Wine Tips: for gourmet grilled burgers and brats, chill bottles of Biltmore Estate Limited Release Malbec or Limited Release Mourvédre for about 20 minutes before you serve lunch–that brings the temperature down to a perfect level without getting too cold.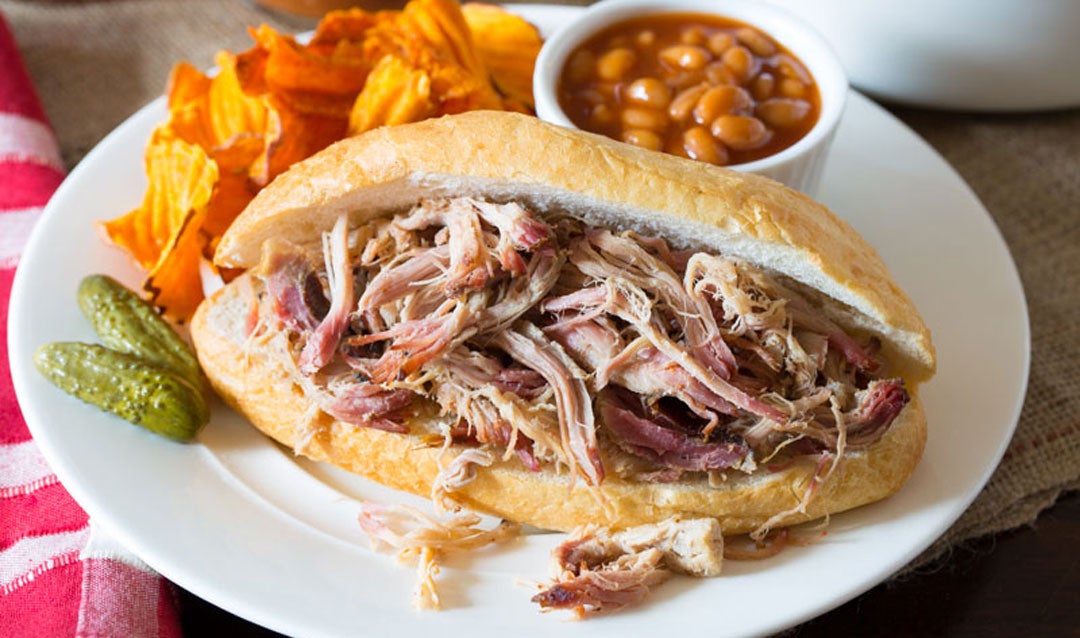 If Dad prefers a backyard barbecue, pair his smoky chopped, pulled, or grilled favorites with Biltmore Estate Limited Release Barbera.
King of cocktails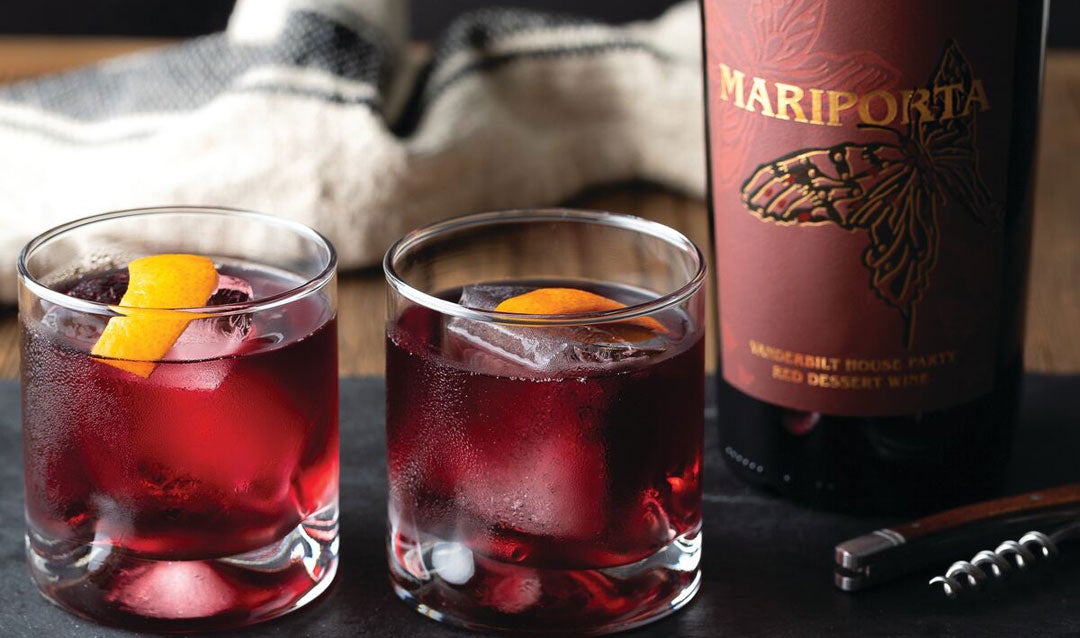 Somewhere between lunch and dinner, Father's Day naturally flows into happy hour. Declare your dad "king of cocktails" with an old-school Negroni, updated with the addition of our Mariporta Red Dessert Wine.
Dig in to dinner with Dad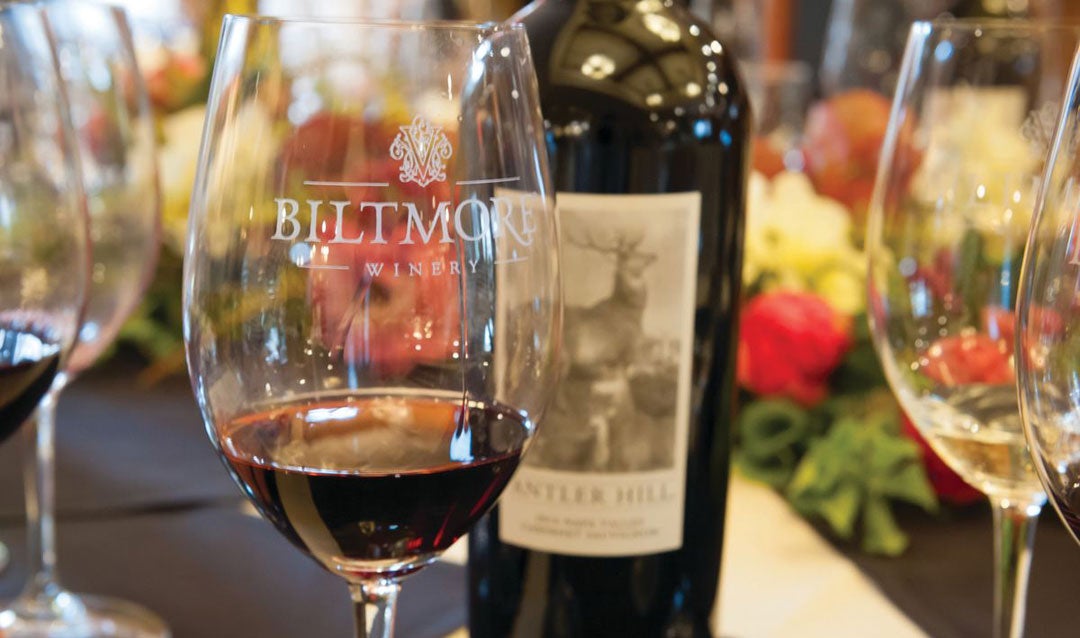 Nothing tells Dad it's Father's Day like an exceptional steak paired with a premium red wine such as our Vanderbilt Reserve Merlot Dry Creek Valley, The Hunt Red Blend Sonoma County, or Antler Hill Cabernet Sauvignon Napa Valley.
Handcrafted with precision and aged to perfection, each of these wines tells your father he's special and you know it.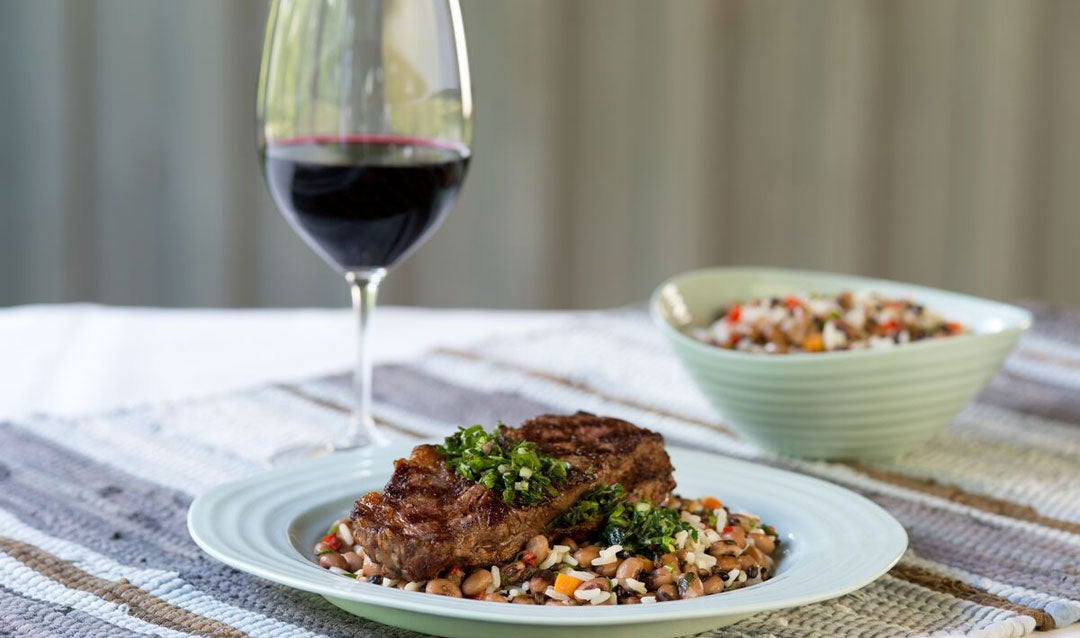 Wine Tip: When choosing any of these wines for dinner, get your father an extra bottle just for himself. Each of these rich, complex reds have excellent aging potential–just like Dad!
Stock up on Father's Day favorites now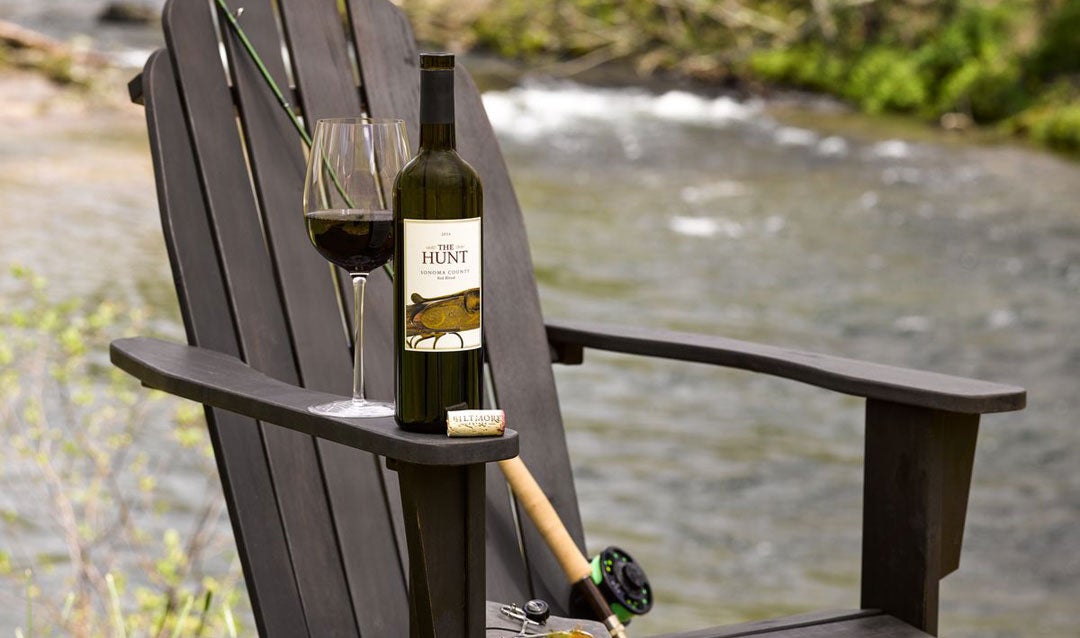 Biltmore red wines are Father's Day favorites, and you can stock up on any of our award-winning wines–red, white, rosé, and sparkling–at estate shops, with our Retail Locator, or online.
Ready to take Father's Day gift giving to the next level? Give your dad a membership to our Vanderbilt Wine Club. He'll thank you every time his seasonal wine shipments arrive!