Shop the new Biltmore Collection by Dooney & Bourke, available now at the estate and online!
Dooney & Bourke for Biltmore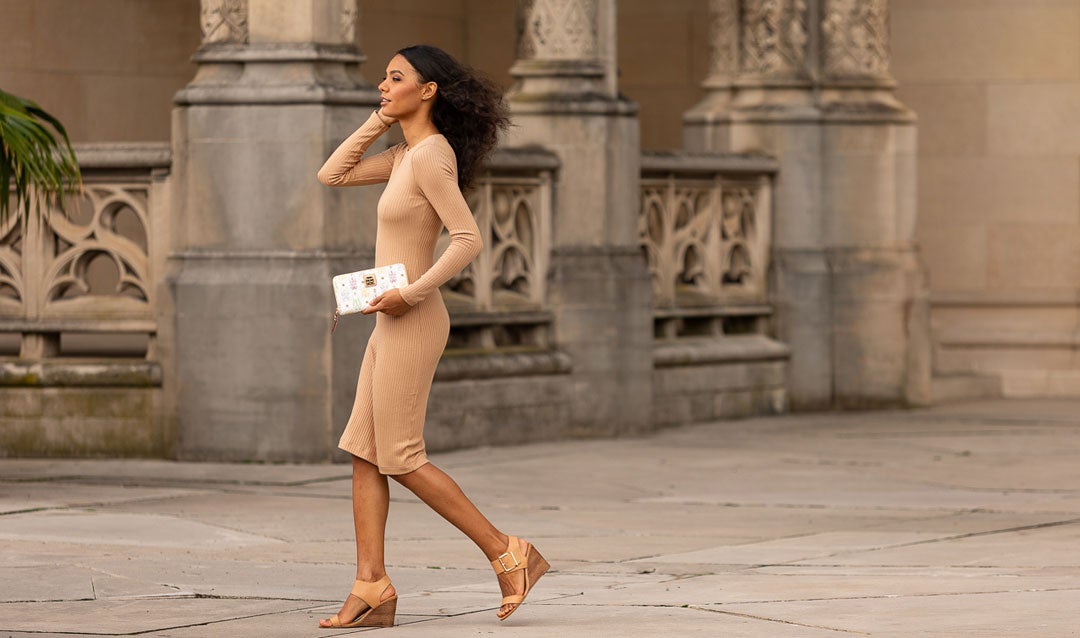 "We are thrilled to announce the new Dooney & Bourke for Biltmore collection," said Clay Chaffin, Senior Director, Product Design, Development & Merchandising. "When a storied brand like Biltmore connects with a fashion icon such as Dooney & Bourke, the results are nothing short of inspiring."
Estate-inspired design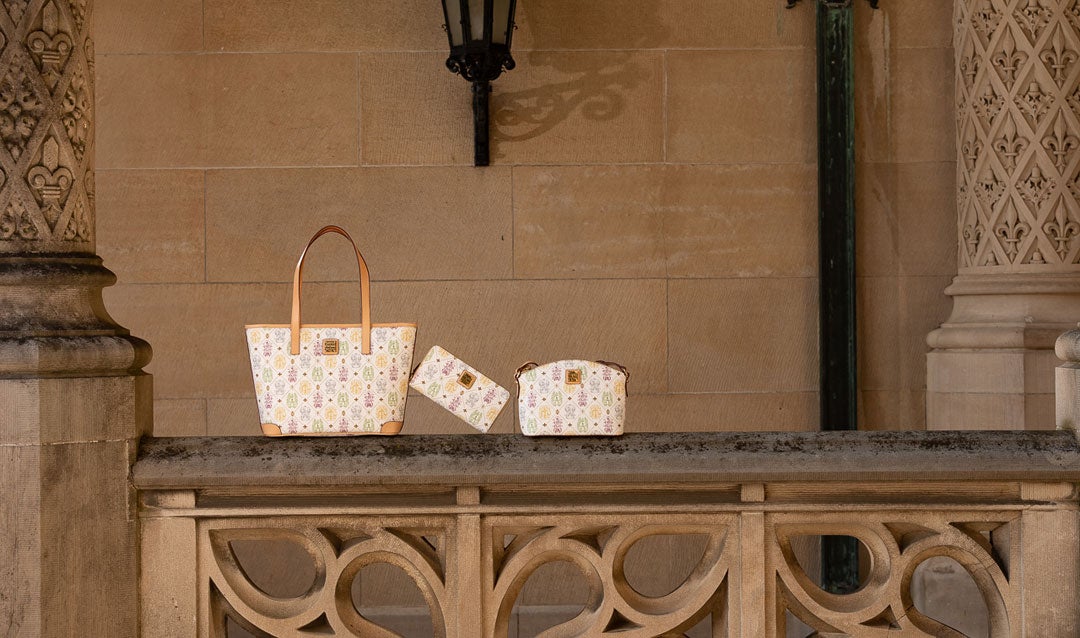 The new design by Dooney & Bourke weaves classic architectural elements and elegant patterns from America's Largest Home® into a timeless style, bringing form and function together in these three separate pieces:
Biltmore Estate® Classic Tote Bag by Dooney & Bourke
Biltmore Estate® Classic Crossbody Bag by Dooney & Bourke
Biltmore Estate® Classic Wallet by Dooney & Bourke
"We worked with Dooney & Bourke designers to capture some of the most beloved details of George Vanderbilt's magnificent estate, then combined them with the artistic direction of Dooney & Bourke to create a signature Biltmore pattern that fans of both brands will love," Clay said.
Emphasis on quality
Not only are the two brands compatible in terms of their design aesthetic, but they're also a match in their emphasis on quality and integrity.
Inspired by America's rich history in leather goods, ranging from mail pouches to saddle bags and other gear, Peter Dooney and Frederic Bourke created the distinct blend of classic and contemporary styles that have been the hallmark of every Dooney & Bourke collection for more than 40 years.
With a steadfast commitment to enduring style, timeless versatility, and uncompromising quality, Dooney & Bourke selects only the finest raw materials and follows the time-honored techniques of old world leather craftsmen.
More to come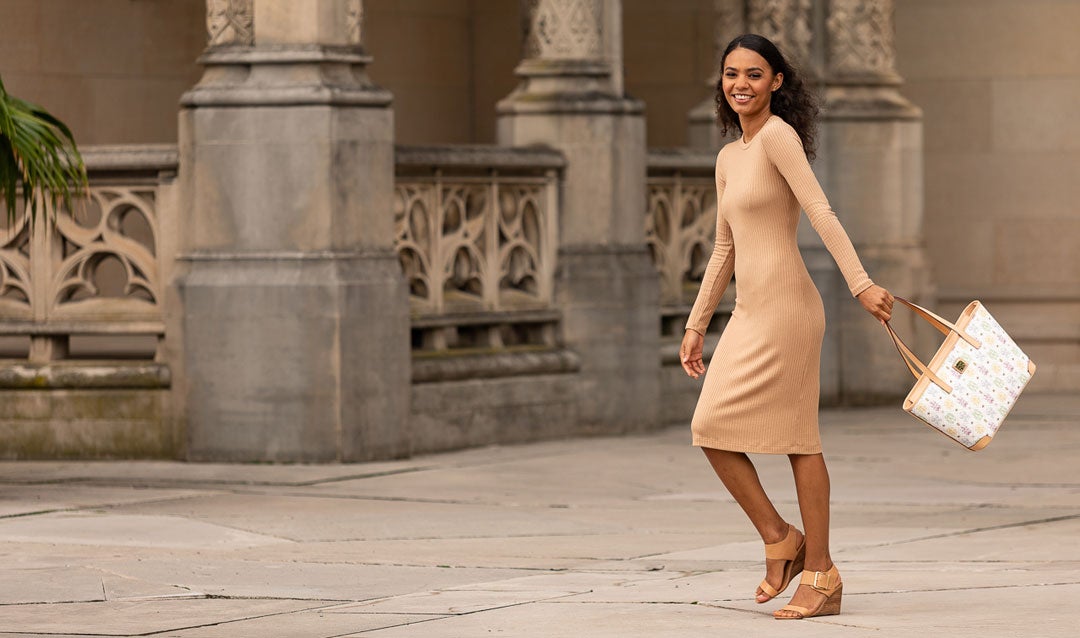 "This new Biltmore Estate Classic pattern is the first of three curated collections featuring exceptional quality and richly detailed textures that invite you to indulge in more than one," said Clay. "We'll be sharing a sneak peak at what's next in the coming months!"
Bring Biltmore home for the holidays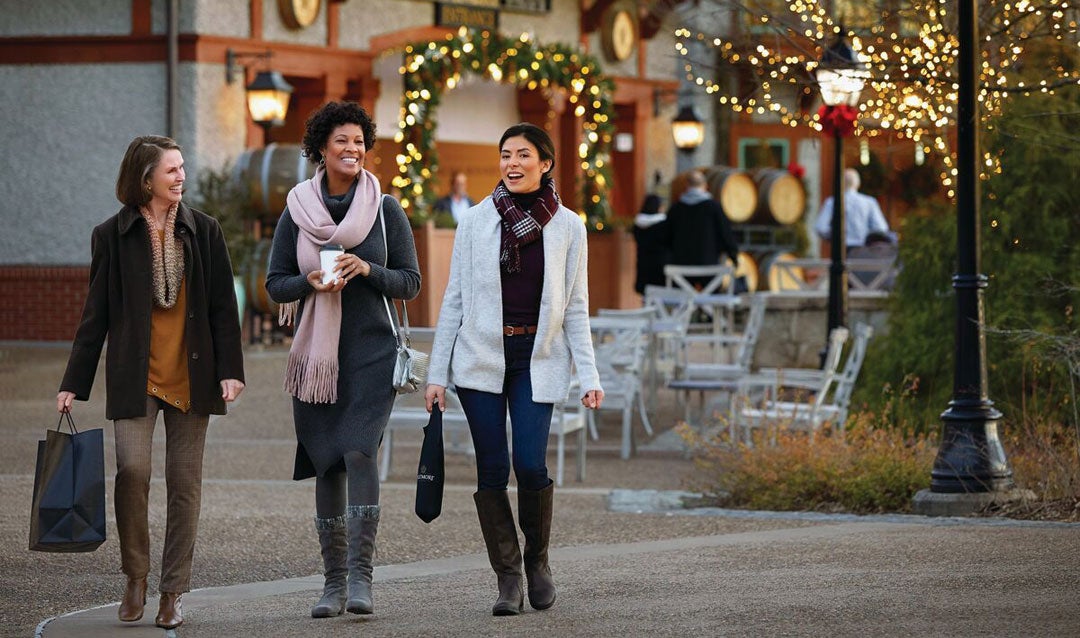 Find Dooney & Bourke for Biltmore just in time for holiday shopping. Available in a tote, crossbody bag, and wallet styles, there's a perfect option for everyone–including you!
Take care of your gift-giving list in any of our estate shops, or shop online from the comfort of home at BiltmoreShop.com.