Fall Color Report
Fall is an especially beautiful time at Biltmore. Hundreds of vibrant chrysanthemums and salvias fill the Walled Garden, Estate Entry, and Winery beds, and the mountains of western North Carolina are resplendent with color.
"The welcome sound of rustling leaves can be heard everywhere. Dogwoods, sourwoods, and more recently sassafras are still our leading fall color representatives. Autumn coloration is always influenced by day length and temperature from year to year. Similar to the way that the arrival of seasonable autumn temperatures prompts us to grab that sweatshirt or light jacket, these same cool temperatures affect the leaf chemistry behind the magical color combinations we enjoy. Sunbeams filtering through forest canopies and cool, gentle breezes are causing the rusty yellow poplar and sycamore leaves to fly, then land with beautiful precision upon the forest and garden floors. Virginia creeper vines and poison ivy—look, but don't touch—are turning vibrant hues of red and amber. Carolina allspice is turning deep yellow, along with emerging reds of the velvety Staghorn sumac. Oakleaf hydrangeas are just beginning to show their spectacular regalia, while maples hint at what will soon become dazzling color displays. The cool nights and warm days now upon us are providing conditions that will result in brilliant fall color transformations in the coming weeks."
—Bill Hascher, Arborist Manager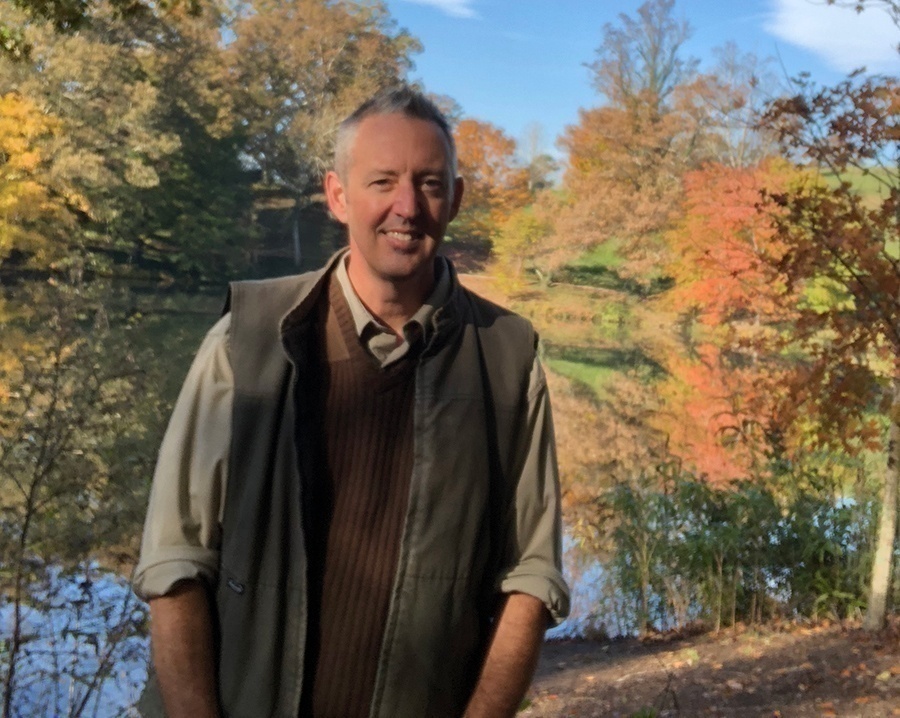 Enjoy some of our favorite photos of last year's fall color taken by our guests.