Fall Color Report
Fall: An Especially Beautiful Time at Biltmore in Asheville, NC
Hundreds of vibrant chrysanthemums and salvias fill the Walled Garden, Estate Entry, and Winery beds, and the mountains of western North Carolina are resplendent with rich waves of color, from glorious golds to russet reds.
"While the autumn colors are beginning to wind down at Biltmore, the Japanese maples are glowing, and some of those procrastinating forest maples were definitely saving the best for last! Fothergilla shrubs are showing extraordinary color from maroon to tangerine orange. Bald cypress trees are at their peak, along with their close relatives the dawn redwoods, which are easy to spot with their cinnamon tan to fiery orange leaves. Oakleaf hydrangea shrubs are at their peak crimson now, and there is still a mosaic of color through the forests that stretch out toward Mt. Pisgah from the South Terrace. The trees are putting on a long finale this year—it's the last of the color but certainly not the least—and there is still time to enjoy the 2020 autumn season at Biltmore."
—Bill Hascher, Arborist Manager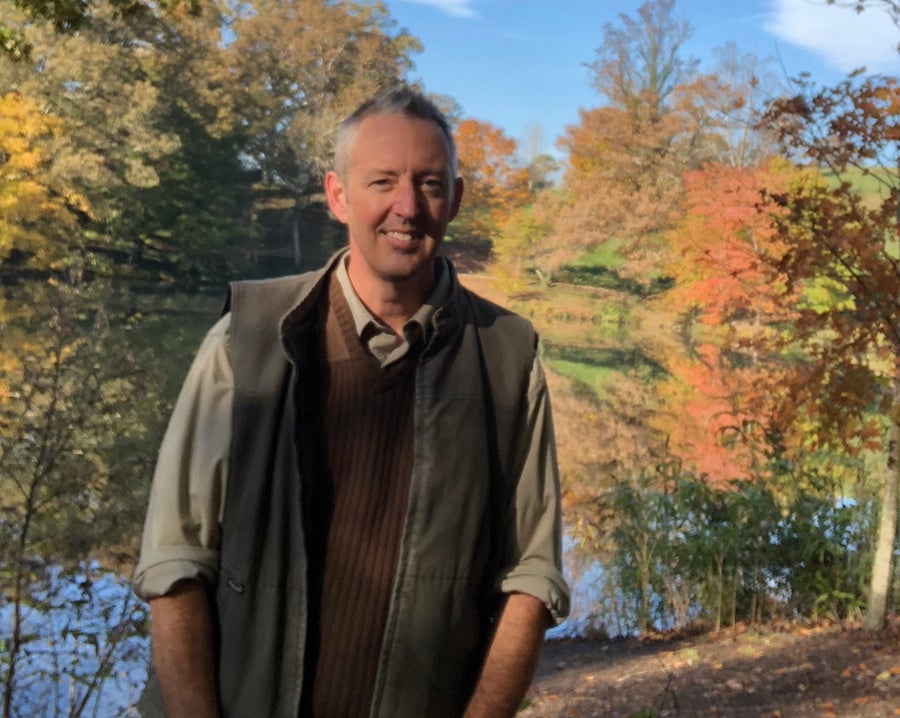 ---
Here's a look at the fall colors Biltmore guests are capturing.
Be sure to share YOUR best fall images using #biltmore.