September 28, 2023 Fall Color Report
Yellow ironweed flowers and late summer goldenrods are the stars of summer's grand finale as the season winds down and butterflies nab their final sips of nectar. Acorns and hickory nuts are falling, much to the delight of the squirrels and turkeys getting ready for winter. Dogwoods, the most notable among the trees right now, have just started to develop light shades of red, as have the Virginia creeper vines. The colors of the dogwoods will deepen and become more rich as the season progresses. With their stippling of yellows, oranges, and reds, a few maple trees in the gardens and forests have begun their annual transition from summer's verdant green.
Cooler fall-like temperatures in the forecast herald an acceleration of autumn color in the days ahead. We'll soon see the first tinges of red on estate sourwood trees and black gums, as well as the beginning of the stunning transformation of trees at our higher elevations. It's a show you won't want to miss—make plans to join us on the estate now!
Enjoy These Images of Fall Color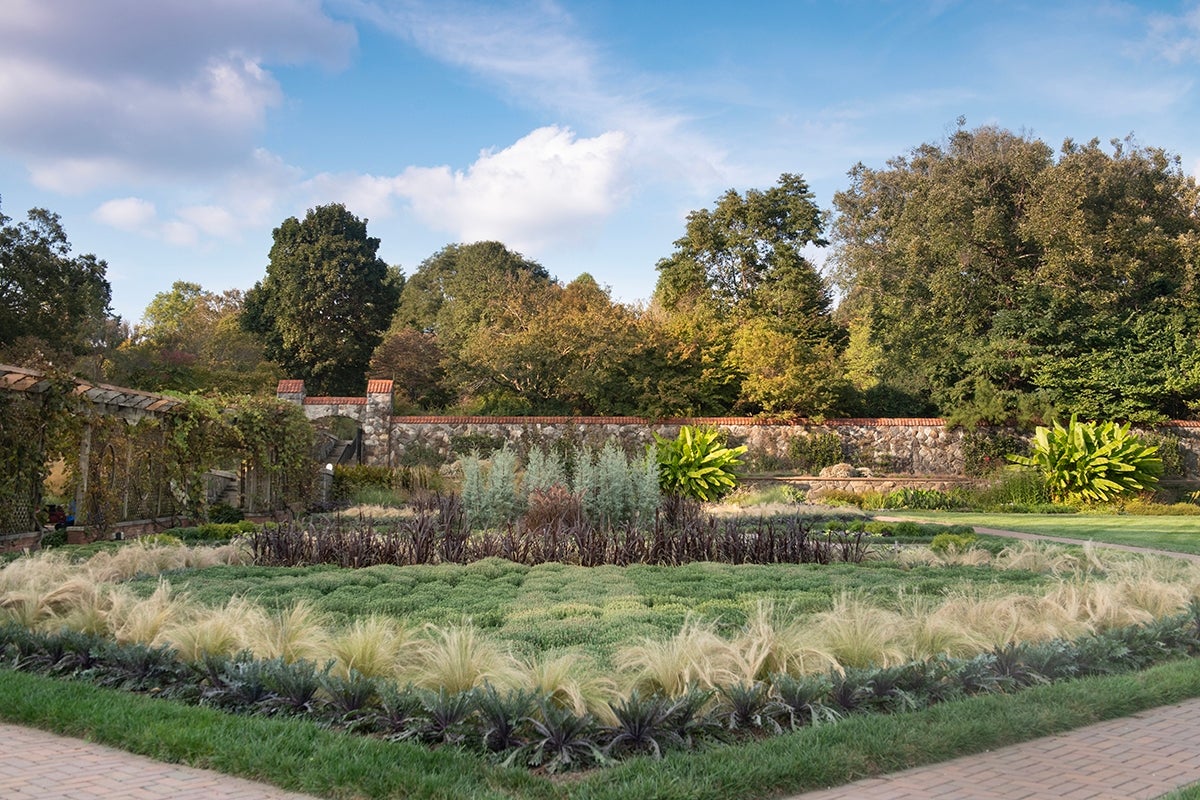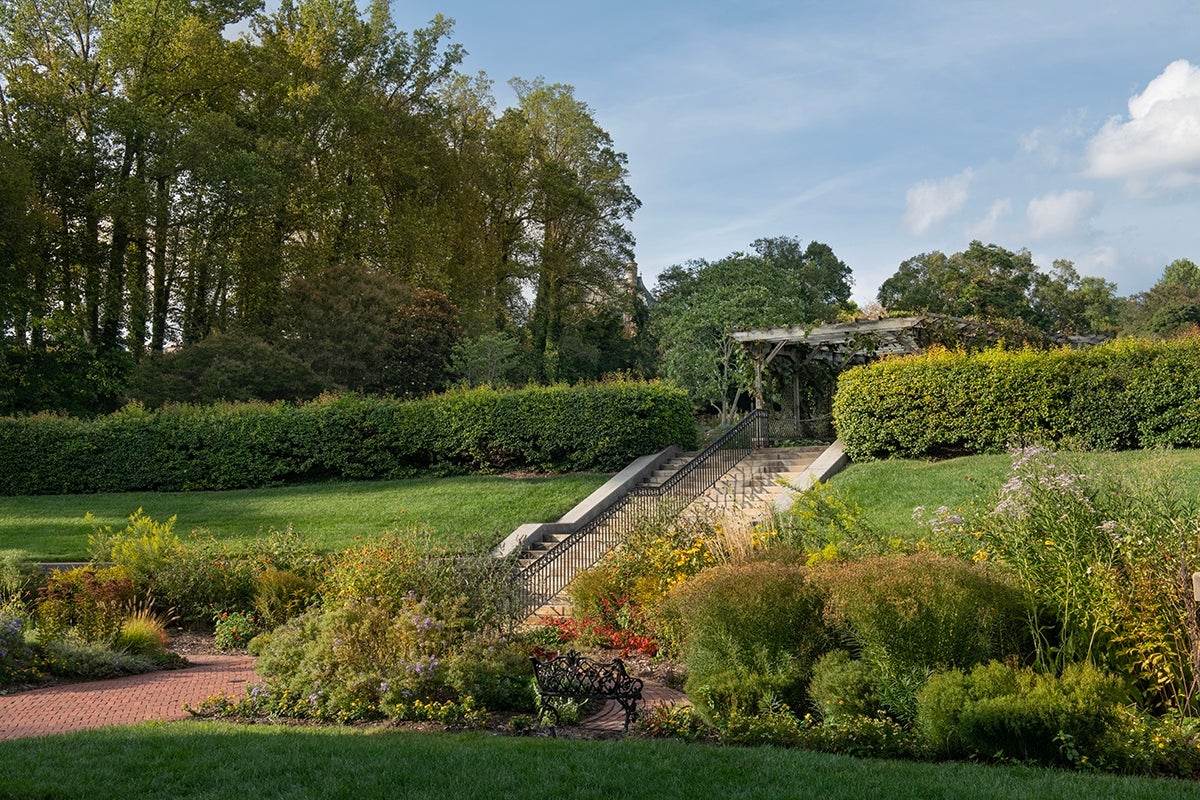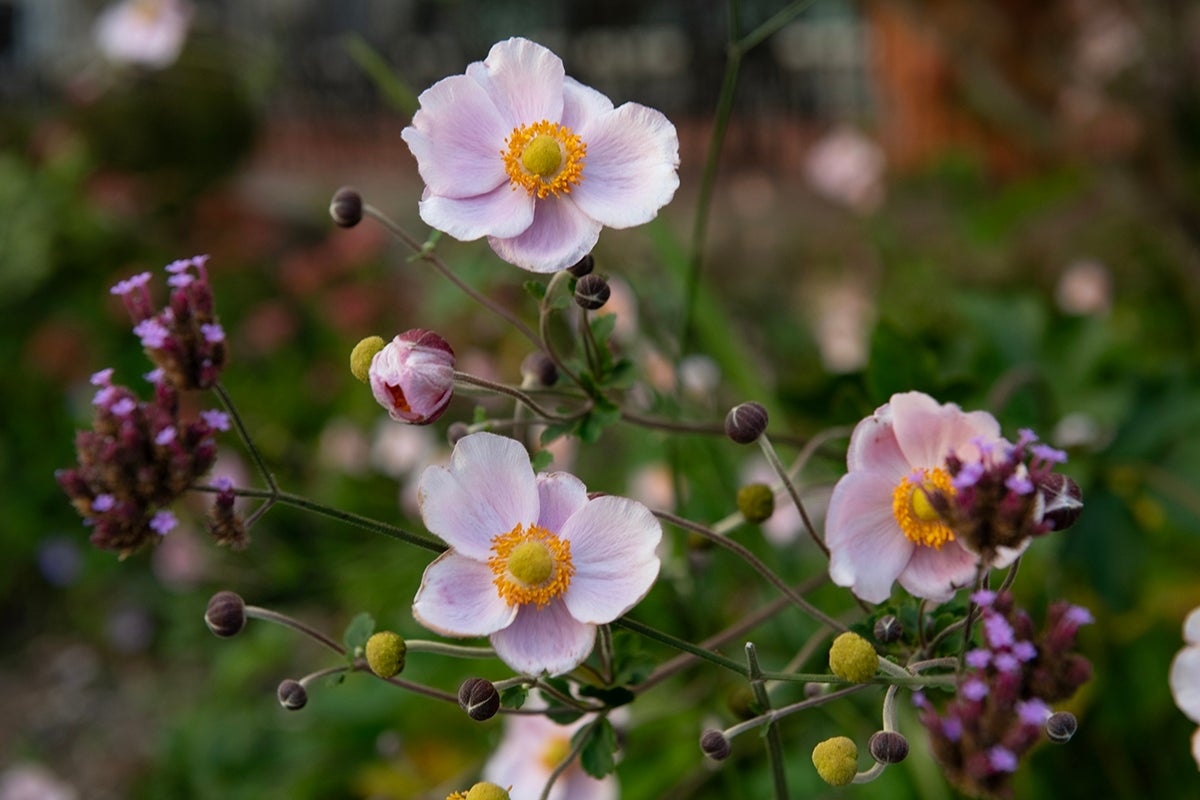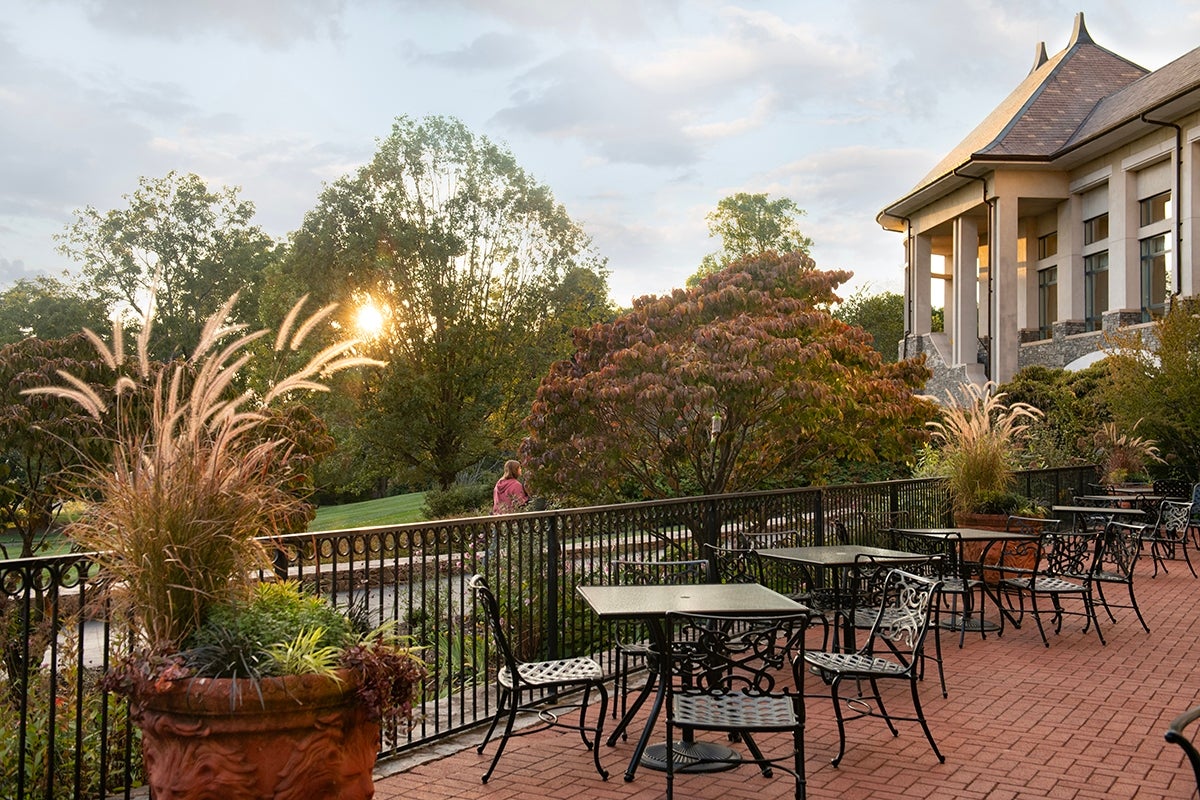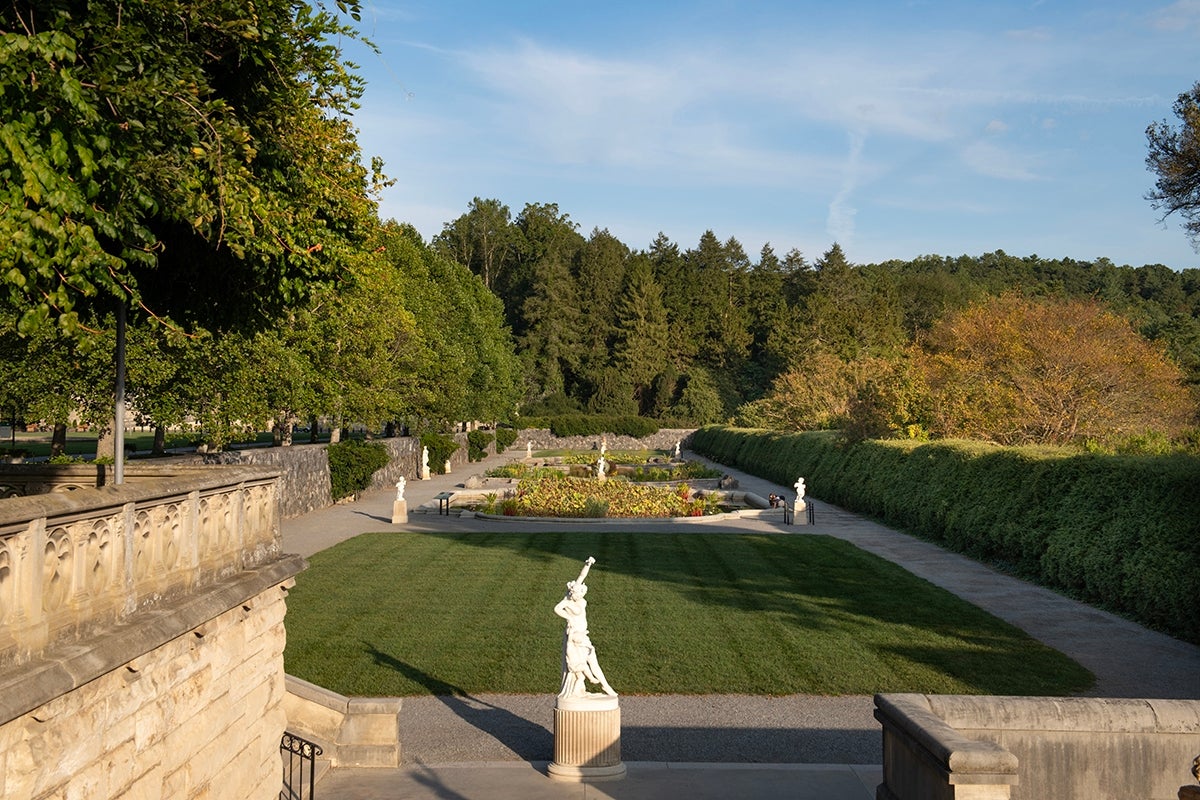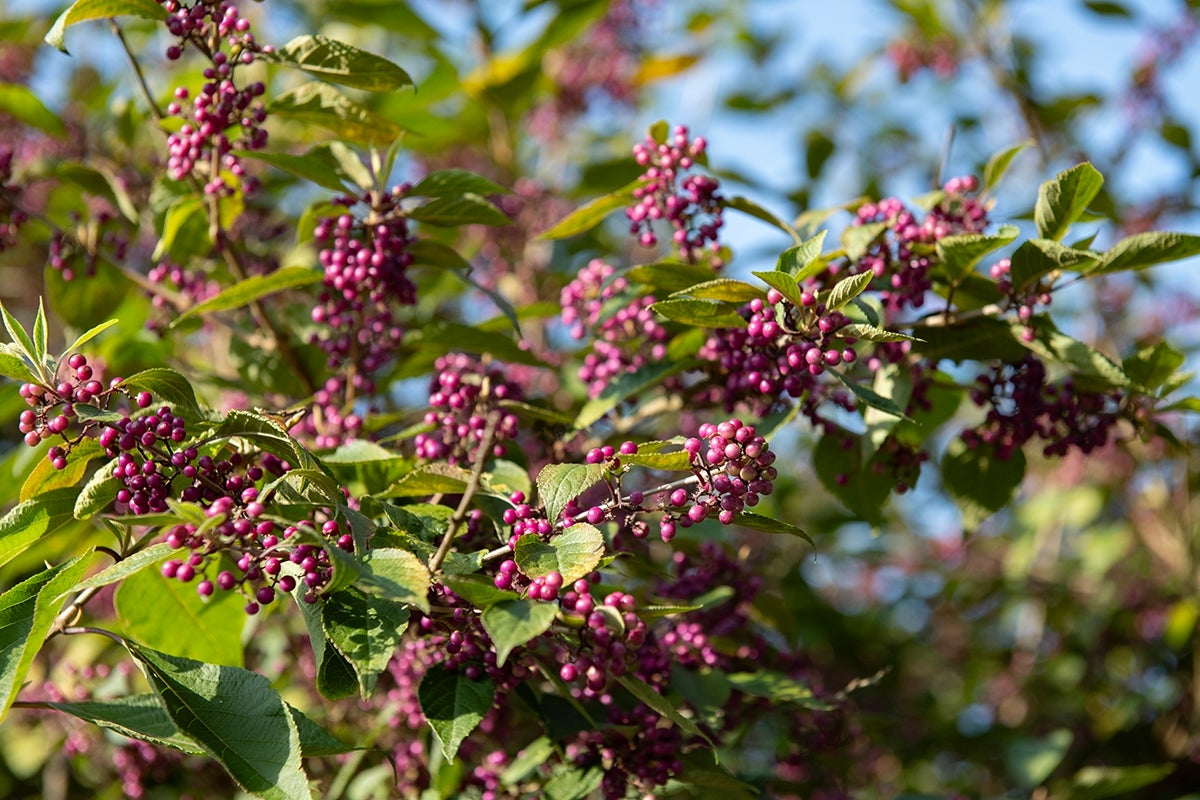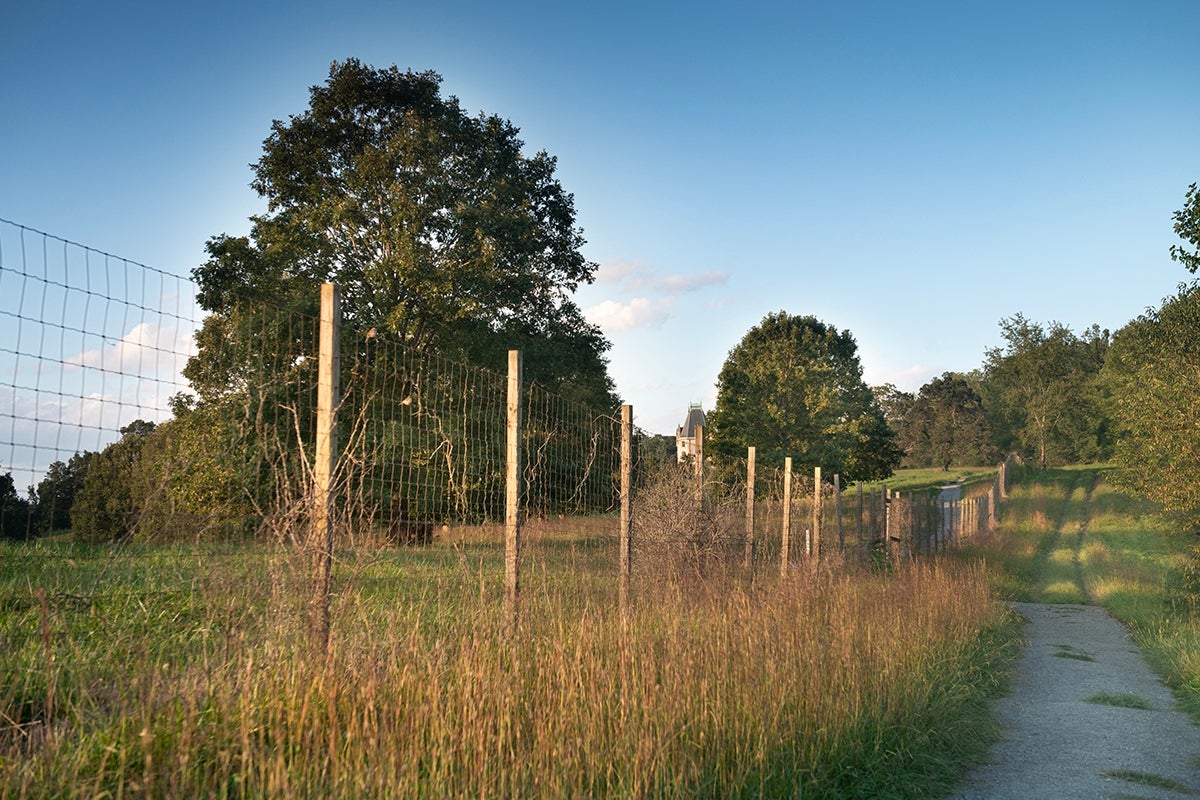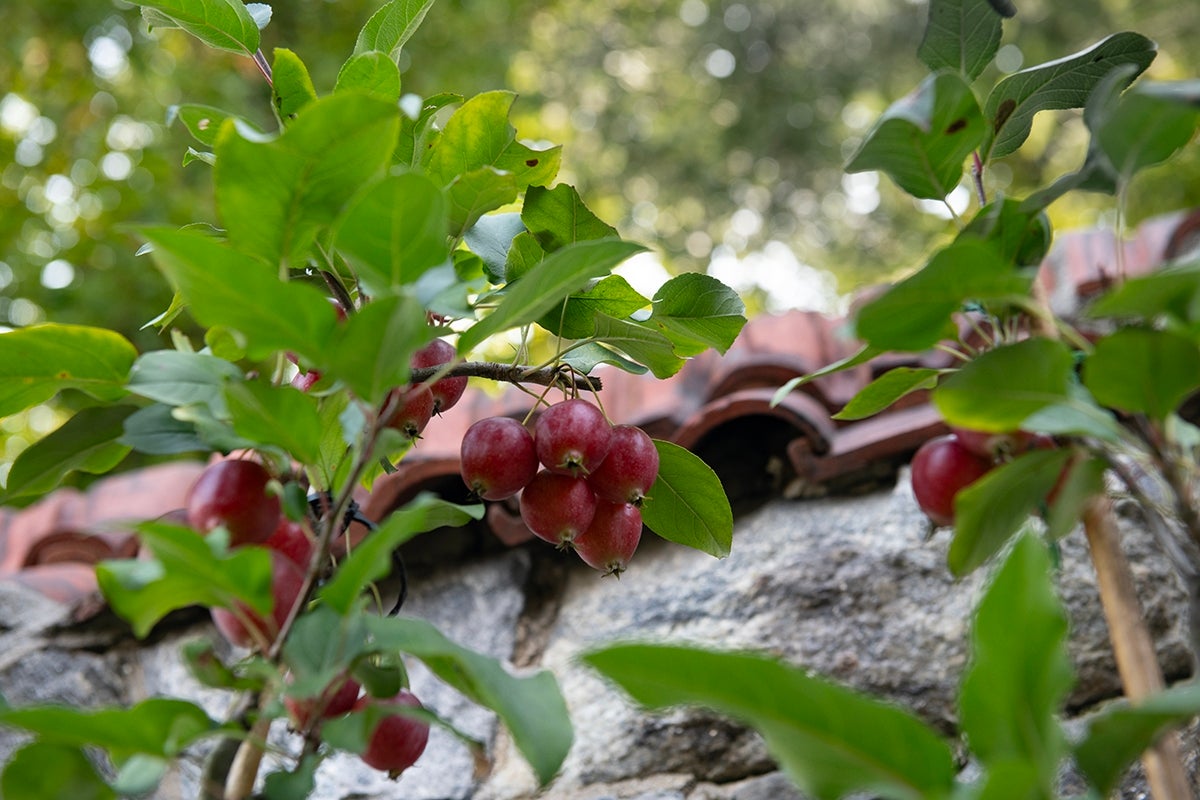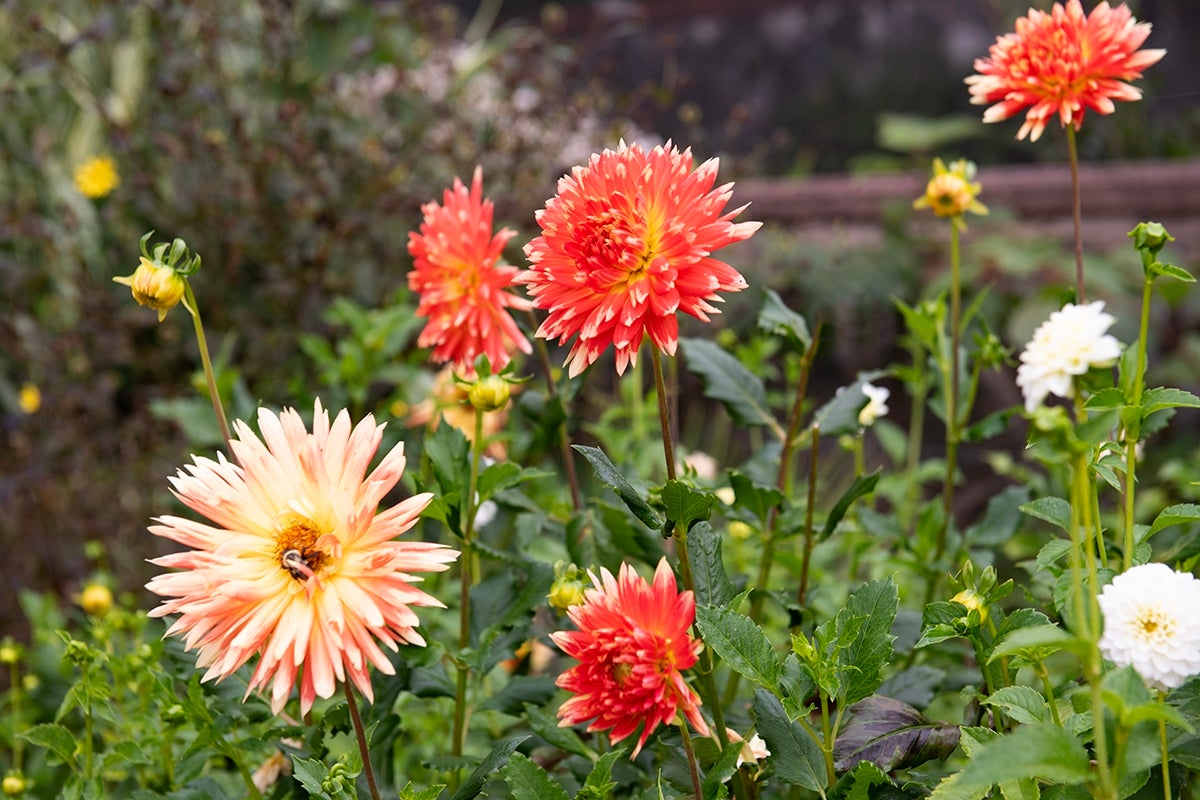 Biltmore's Evolving Landscape
A General Guide to Fall Color
September Color at Biltmore
Summer's hot days and thunder showers usually become far less frequent as the season draws to a close. By mid- to late September, the estate's late summer garden annuals may perk up with the cooler nights, only to be replaced with colorful chrysanthemums in October. In Antler Hill Village, wave upon wave of sunflowers rise skyward and share their cheerful full-bloom faces. Depending on weather conditions, the estate's yellow buckeyes can show early leaf coloration, and dogwoods may develop light shades of red, hints that fall will soon be upon us in Asheville. Ironweed flowers and late summer goldenrods also signal summer's finale, as butterflies enjoy their final sips of sugary nectar. Much to the delight of squirrels and turkeys getting ready for winter, acorns and hickory nuts begin to drop to the forest floor.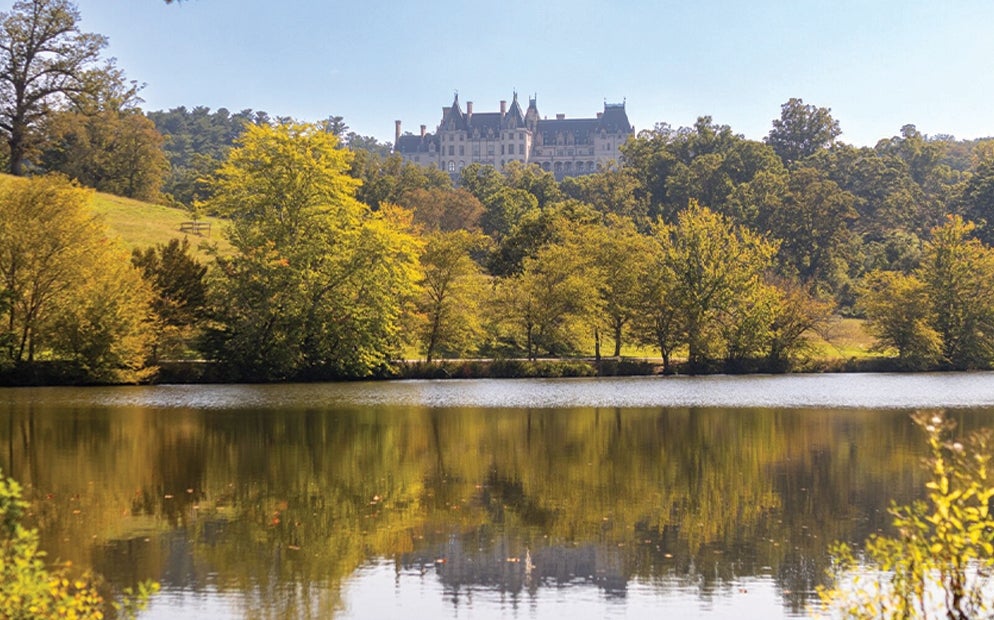 October Color at Biltmore
The much-anticipated arrival of peak fall color is influenced by day length and temperatures, which can vary from year to year. Similar to the way chilly autumn days prompt us to grab that flannel shirt or light sweater, these cool temperatures trigger the leaf chemistry behind the brilliant color transformations we see.
Fall floral displays, carefully planned to provide good color in October, usually reach peak bloom toward the middle of the month. As our gardeners plant out fall floral designs in the display beds, the first true autumn leaf color begins to show in the native dogwood and sourwood trees that line estate roads and pastures. Their flares of red will deepen as the month progresses. Yellow poplars and sweet birches will offer up amber hues. These early trees hold color through the season and add to peak color at the end of October with sugar maples, red maples, hickory, and gum trees giving the best show. Guests walking the gardens in October enjoy some of the best fall color up close on Japanese maples, woody shrubs, ferns, and other perennials.
Be sure to visit the gardens to see and smell the Japanese Katsura tree; as this striking tree's heart-shaped leaves turn a buttery yellow, they give off a scent like cotton candy.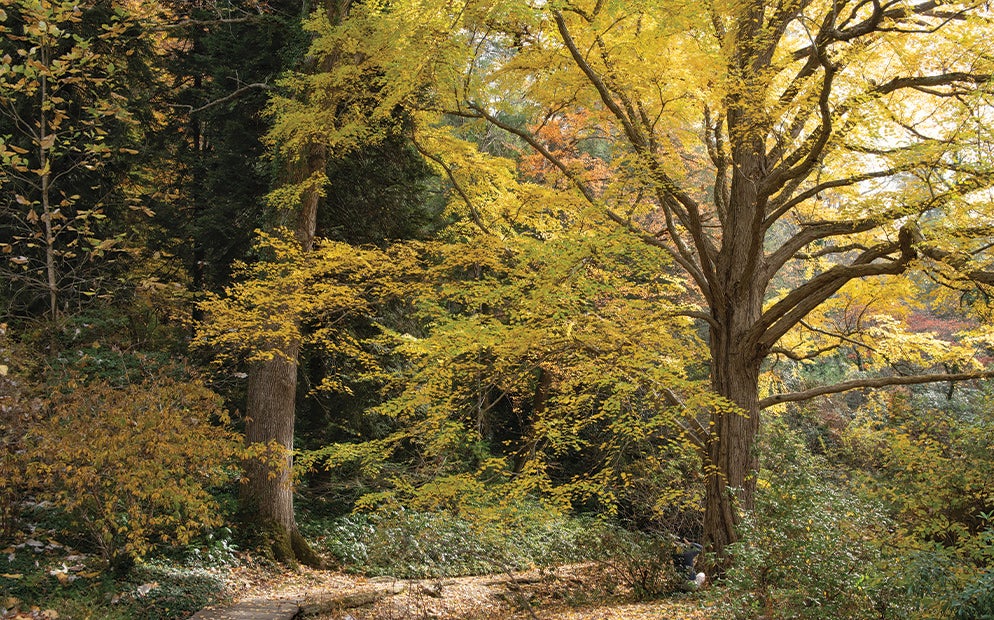 November Color at Biltmore
At 2,000 feet in elevation with spectacular views of the nearby 5,000-foot+ elevations of the majestic Blue Ridge Mountains, Biltmore is the perfect place to experience an abundance of fall color from October through early November.
With the arrival of November, red and white oaks and fall grasses in the Deer Park below Biltmore House represent the autumn season's final bow. Vibrant Carolina allspice, fothergilla shrubs, and oakleaf hydrangeas shine brightly amid the evergreens. Chilly breezes send leaves adrift, covering the roads and trails and creating a protective blanket for wildlife throughout the winter. Sugar and red maples continue to impress with their fiery oranges and reds. Gold-covered hickories turn to bronze, beeches give the forests a warm glow, and Japanese maples are absolutely brilliant: their annual show never disappoints. Colorful winter berries are now exposed on many trees and shrubs for the birds that will brighten winter days.
With fall's end, we shift gears to fine-tune our appreciation of winter's pristine beauty, the approach of the holiday season, and the magic of Christmas at Biltmore.