Bloom Report
For a sneak peek at how color is transforming our gardens and grounds, review our Bloom Report.
Bill Quade, Biltmore's Senior Manager of Horticulture, tells you what's blooming when (and where!) across our magnificent estate. Plus, see answers to some of our frequently asked garden questions!
June on the estate is a beautiful time of year. Summer annuals have been installed and the outside of the Conservatory is alive with tropical plants. Be sure to stop by and see Biltmore Gardens Railway.

Some of my favorite shrubs are in bloom this month: the hydrangeas. Their sizes may vary but all feature big blooms. You'll see Annabelle hydrangeas at The Inn and Oakleaf hydrangeas throughout the gardens.

Shrubs aren't the only plants blooming this month. Stewartia, smoketree, and sweetbay magnolia are also putting on a show. Finally, the perennials are enjoying the warm weather and bursting with color. The artful display created by the textures, colors, and heights of these versatile plants is a must-see experience this month. One of the best places to see it: the beds bordering the Walled Garden.
—Bill Quade, Senior Manager of Horticulture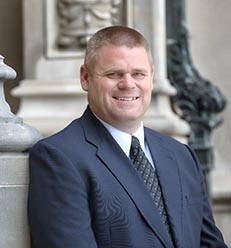 Enjoy Photos Taken on the Estate This Month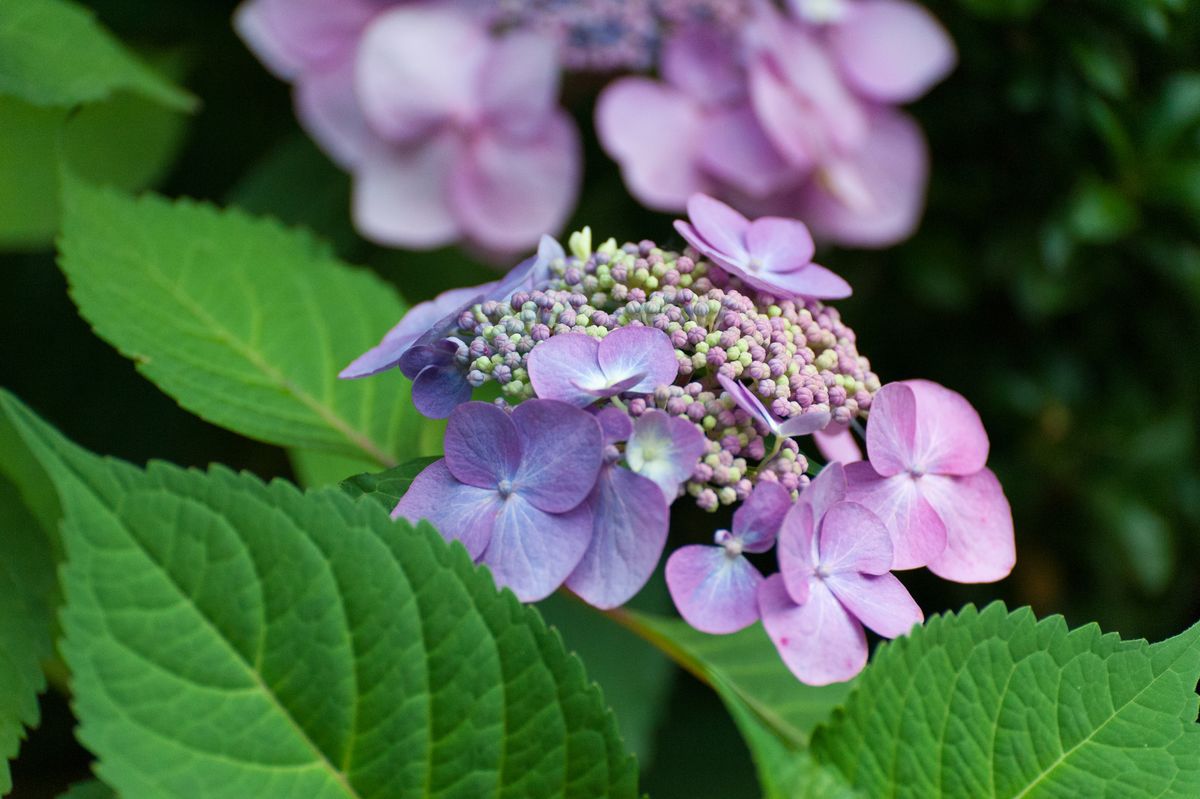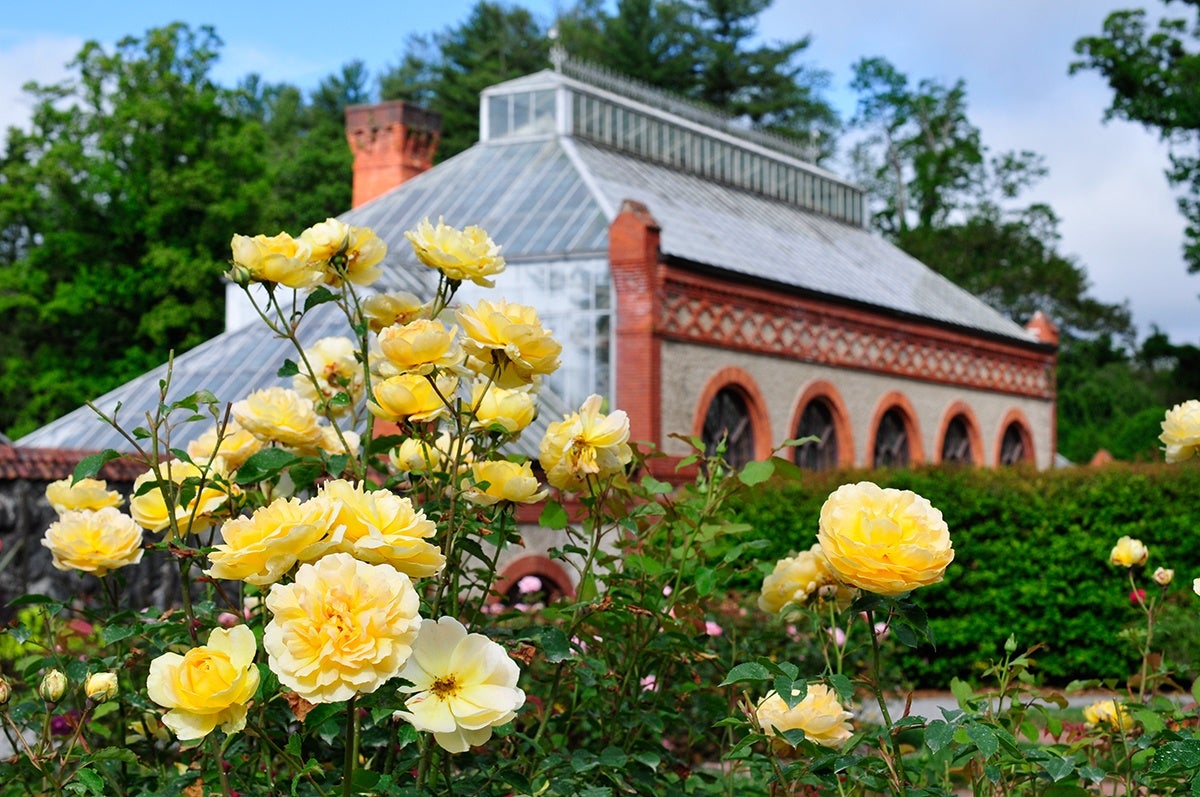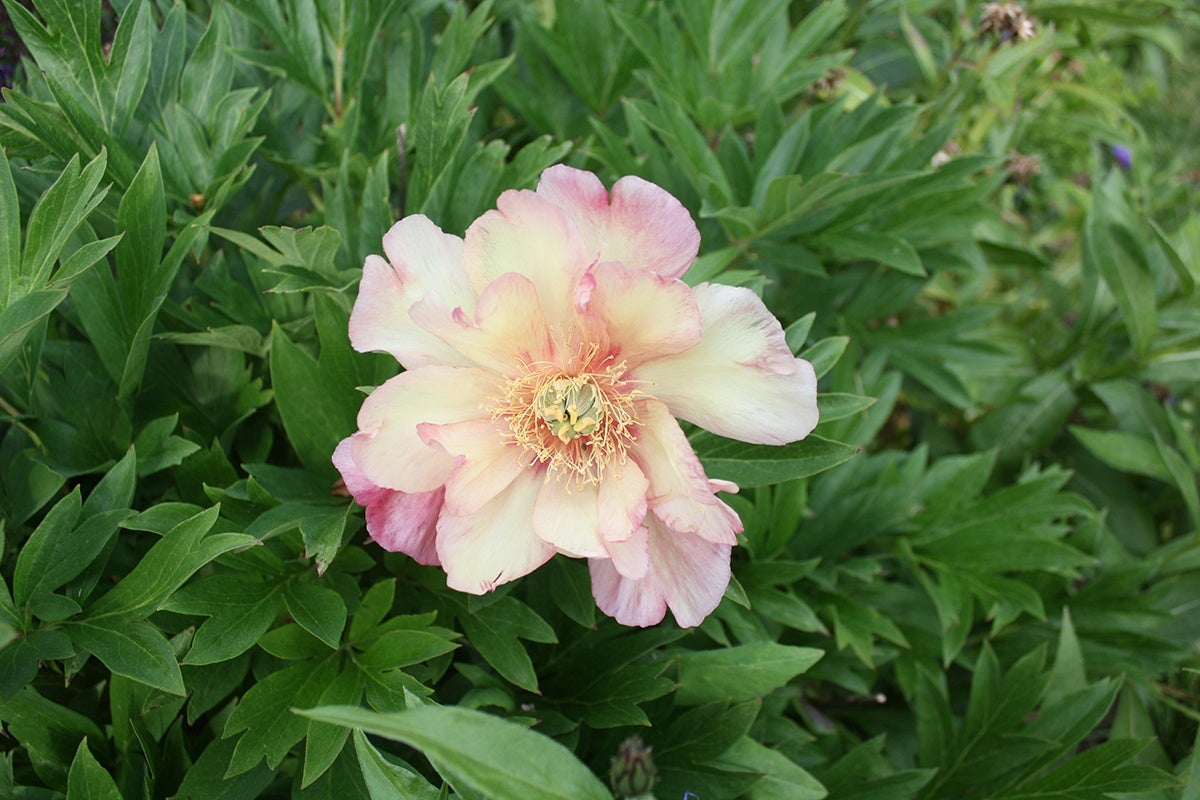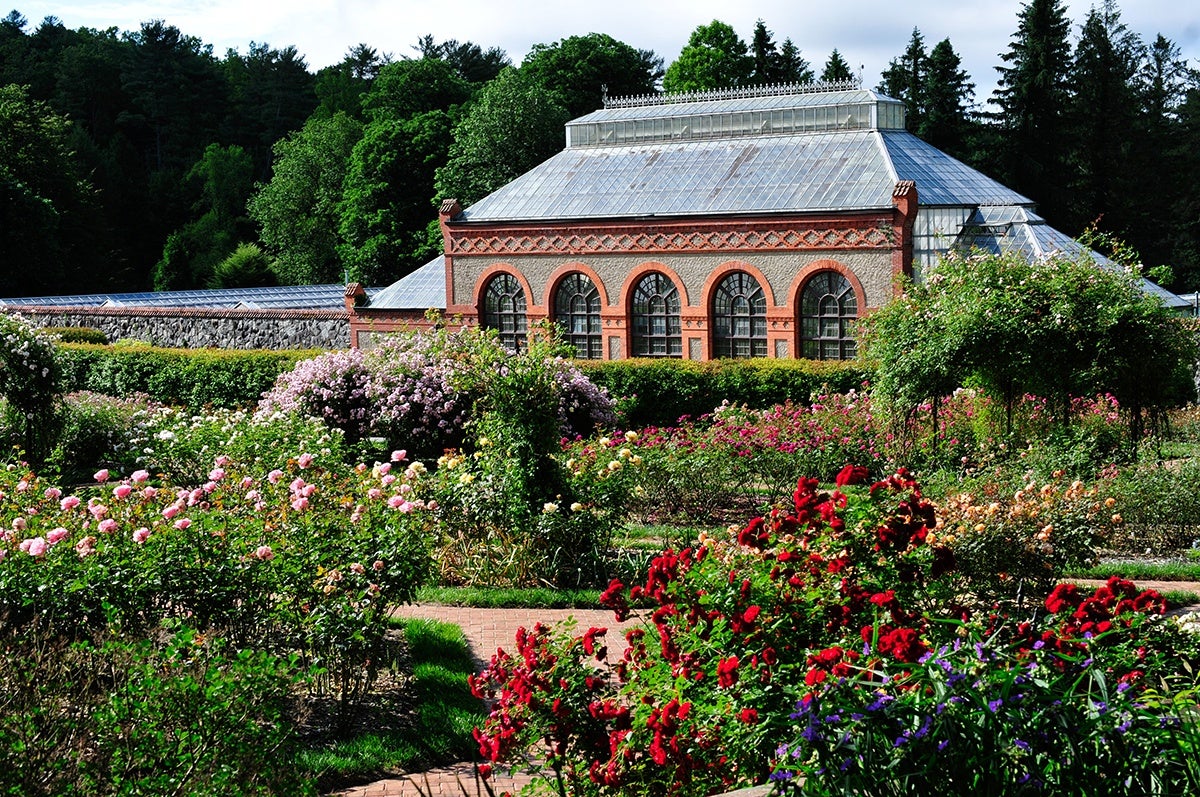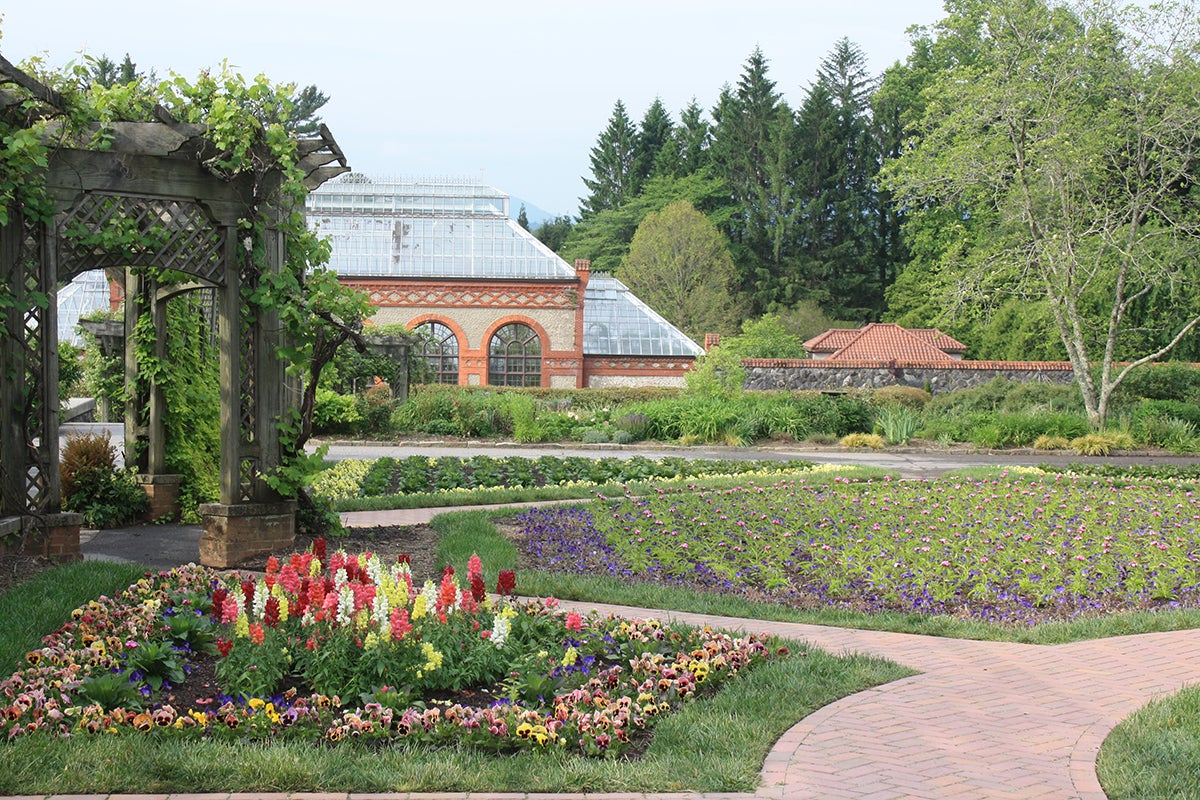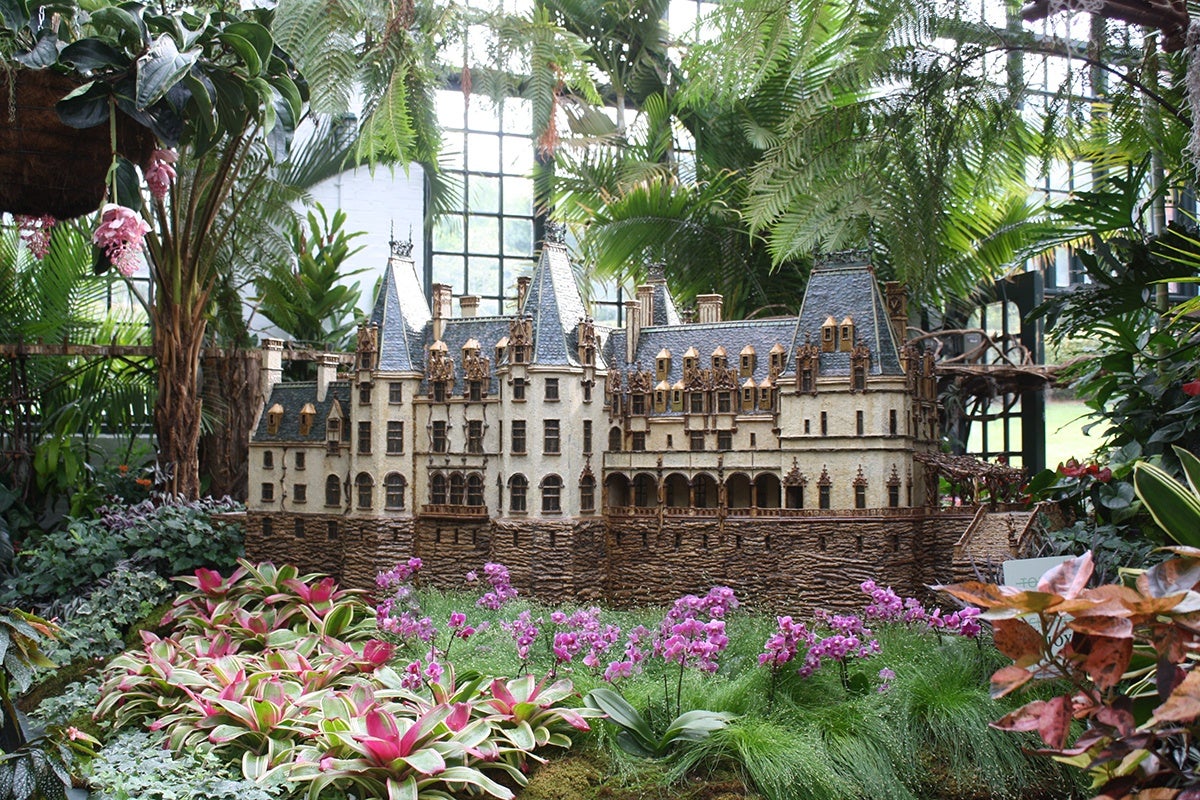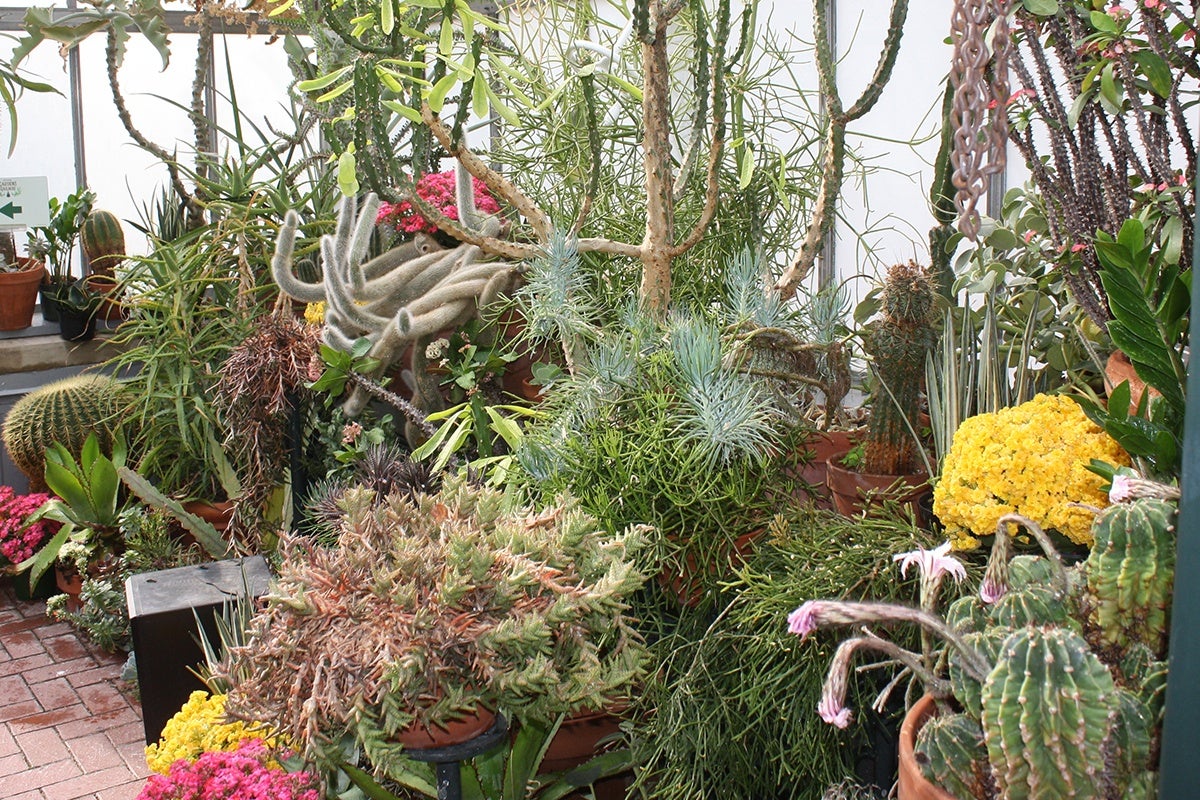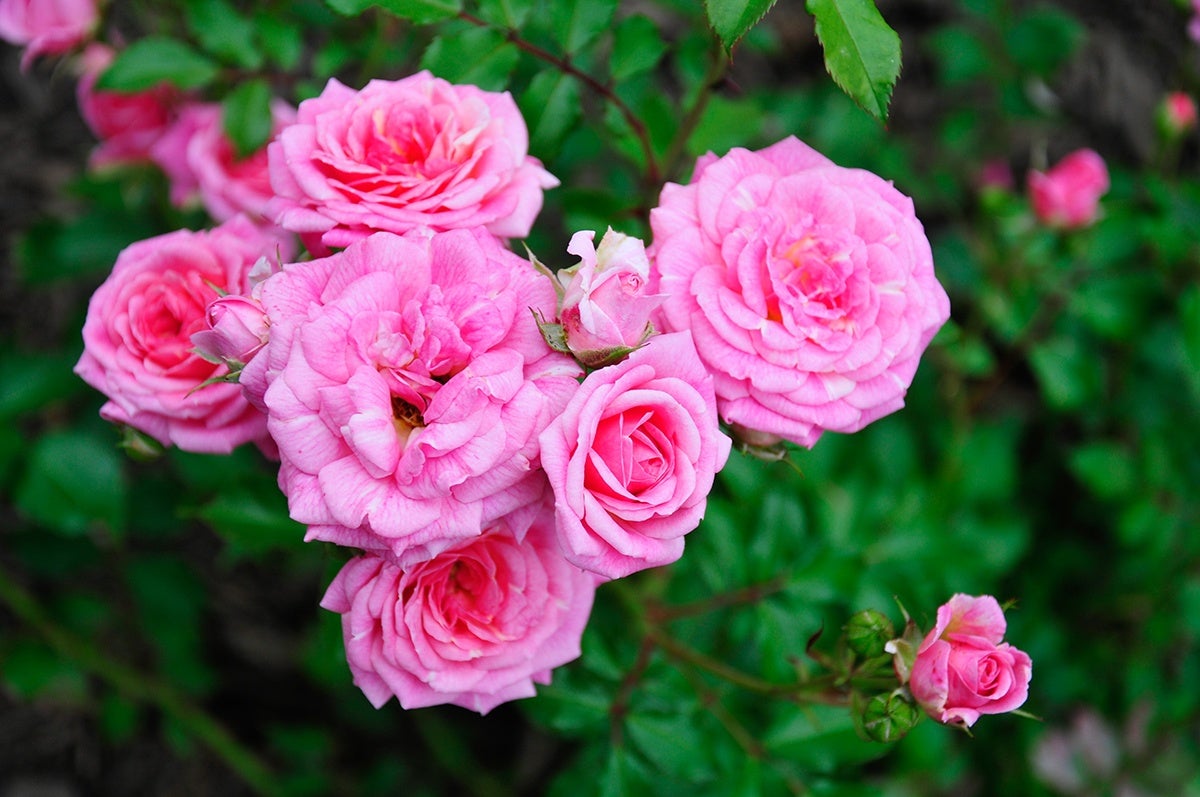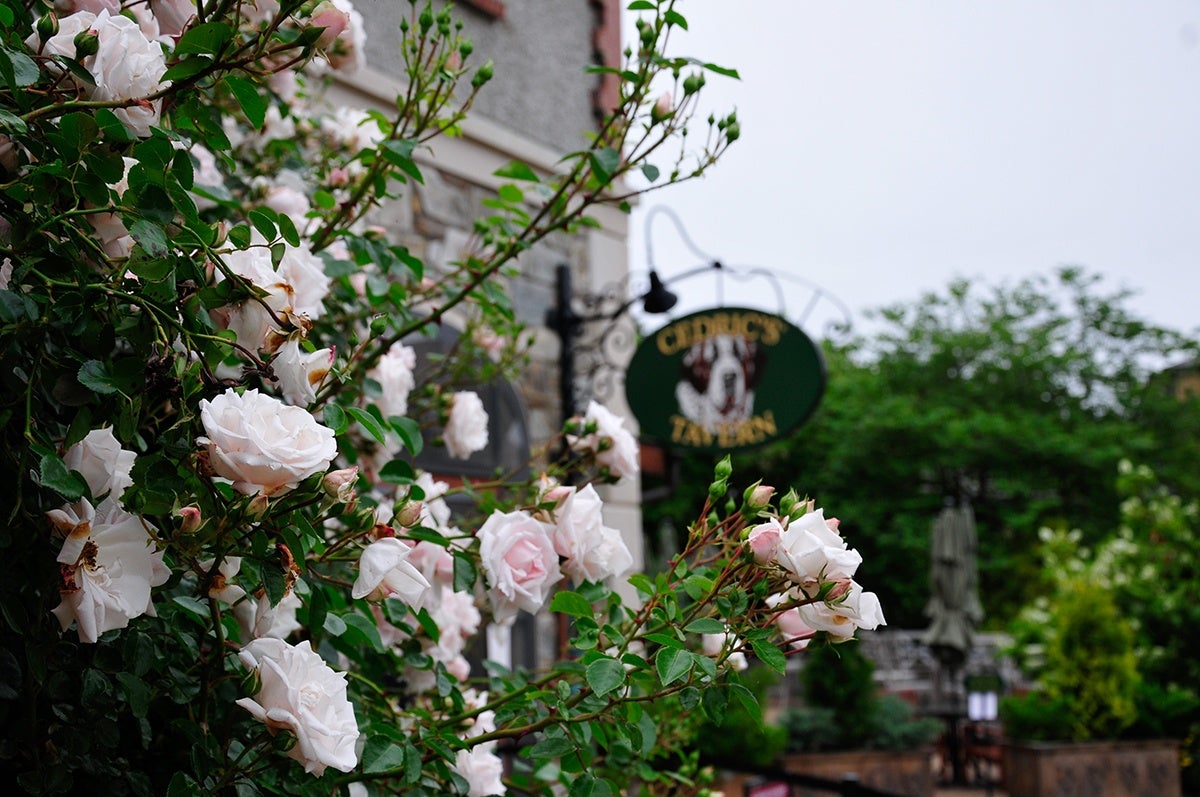 Conservatory: Medinilla, Flamingo Flower, Peace Lily, Bromeliad, Orchid, Impatiens, Hibiscus, Gardenia, Shrimp Plant, Abutilon
Shrub Garden: Hydrangea, Summersweet, Smoketree, Stewartia, Hypericum, Vitex, Abelia, Crepe Myrtle, Beautyberry, Veronica
Spring Garden: Smooth Leaf Hydrangea, Oakleaf Hydrangea
Azalea Garden: Hydrangeas, Abelia, Sweetbay Magnolia, Bottlebrush Buckeye, Sourwood, Hypericum, Geranium, Stewartia, Bigleaf Magnolia
Walled Garden: Roses, Coneflower, Black-eyed Susan, Day Lily, Summer Annuals, Hydrangeas, Monarda, Gladiolus, Canna, Rose of Sharon
Entry and Approach Road: Abelia, Summer Annuals, Sourwood, Hydrangeas, Sweetbay Magnolia, Stewartia, Bottlebrush Buckeye, Hypericum, Bush Honeysuckle, Sweet Shrub
Inn on Biltmore Estate: Hydrangeas, Roses, Abelia, Bush Honeysuckle, Day Lily, Coreopsis, Monarda, Canna, Gladiolus, Lavender
Antler Hill Village / Winery: Roses, Hydrangeas, Abelia, Coreopsis, Monarda, Gaura, Black-eyed Susan, Day Lily, Clematis, Bottlebrush Buckeye