August Bloom Report
For a sneak peek at how color is transforming our gardens and grounds, review our Bloom Report.
Bill Quade, Biltmore's Senior Manager of Horticulture, tells you what's blooming when (and where!) across our magnificent estate. Plus, see answers to some of our frequently asked garden questions!
Our talented gardeners have put together some spectacular plant combinations for this year's summer displays. In August, you will see these in their full glory across the estate. The planning for these displays began over a year ago, progressed through seed germination and transplanting in the spring, installs in May, and now weekly watering, deadheading, and weeding.

When visiting the estate, ask a gardener what their favorite summer annual is. The summer-blooming trees and shrubs are filling in many of the landscape areas. Abelia and Clethra are a favorite of bees, and you will always find butterflies on the Vitex and Butterfly Bush.

When you drive up the Approach Road, look for the Camellia-like flowers of the Franklinia Trees. Walking through the Walled Garden, you will see Hummingbirds and bees darting around searching for nectar.
—Bill Quade, Senior Manager of Horticulture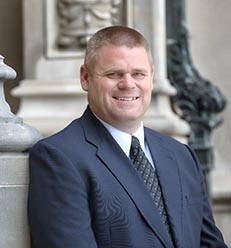 Enjoy Photos Taken on the Estate This Month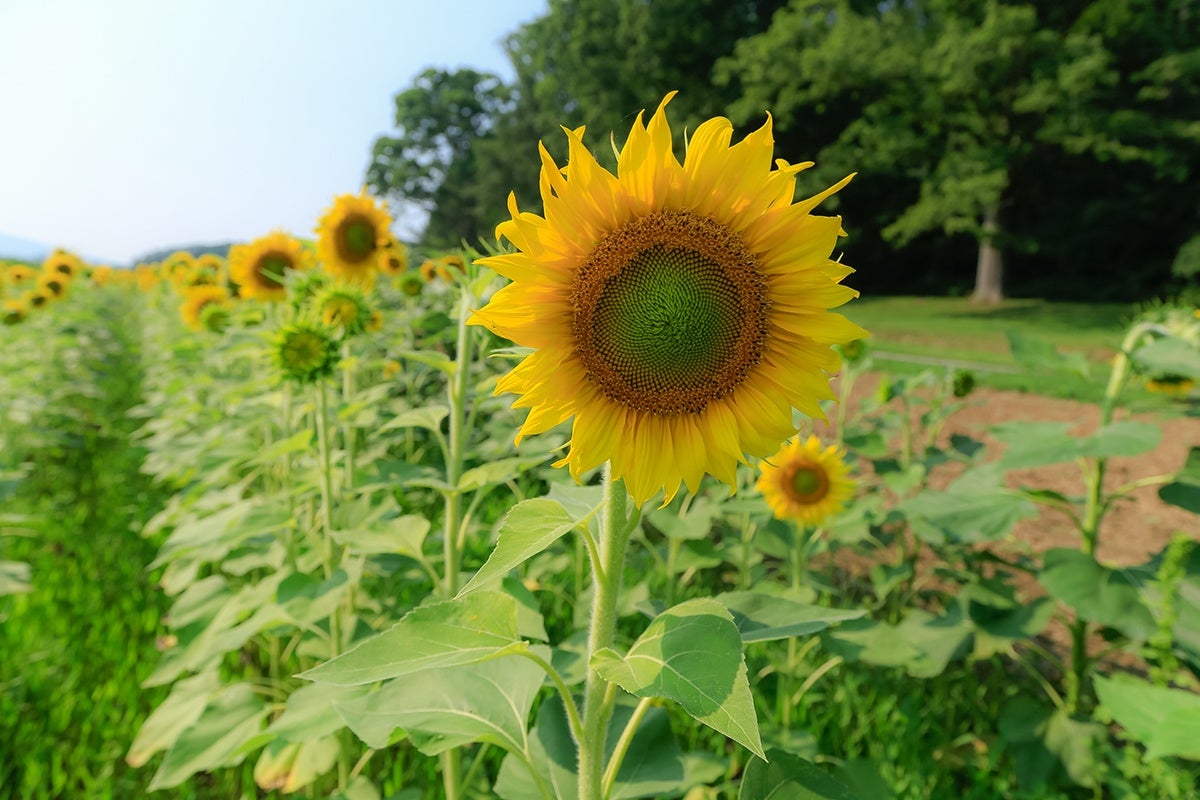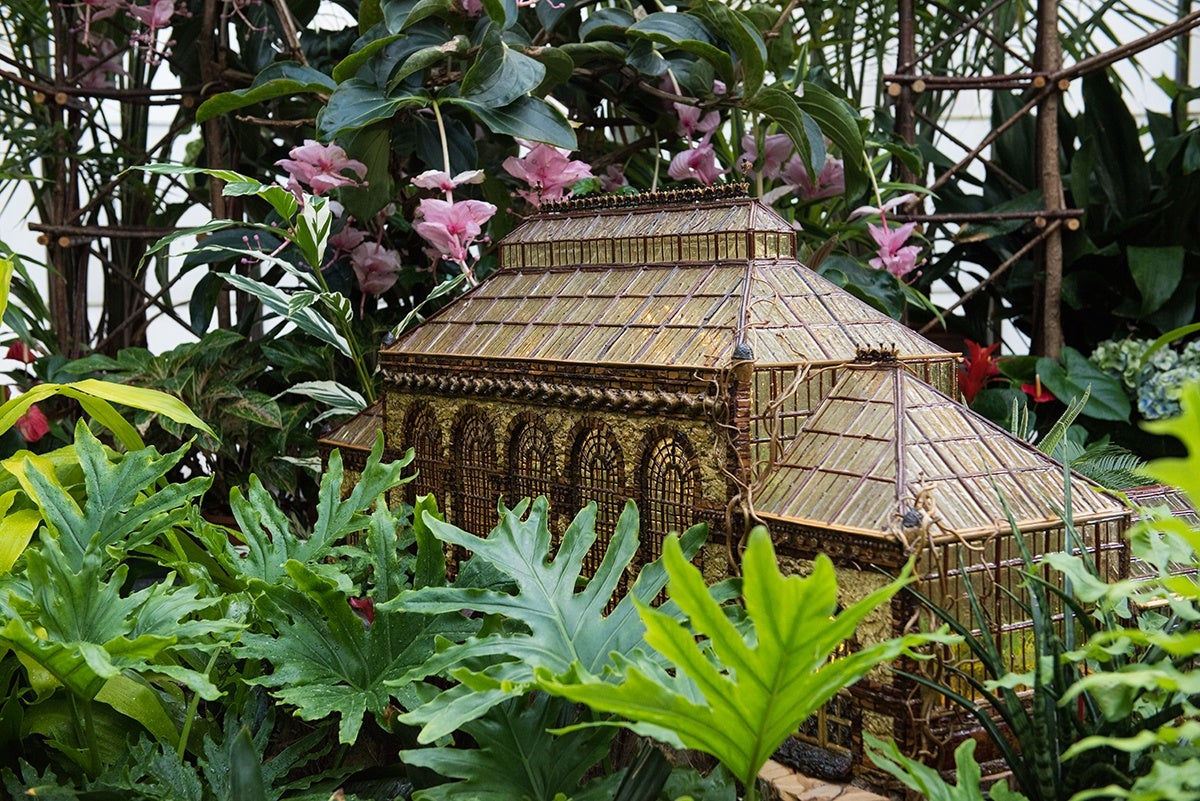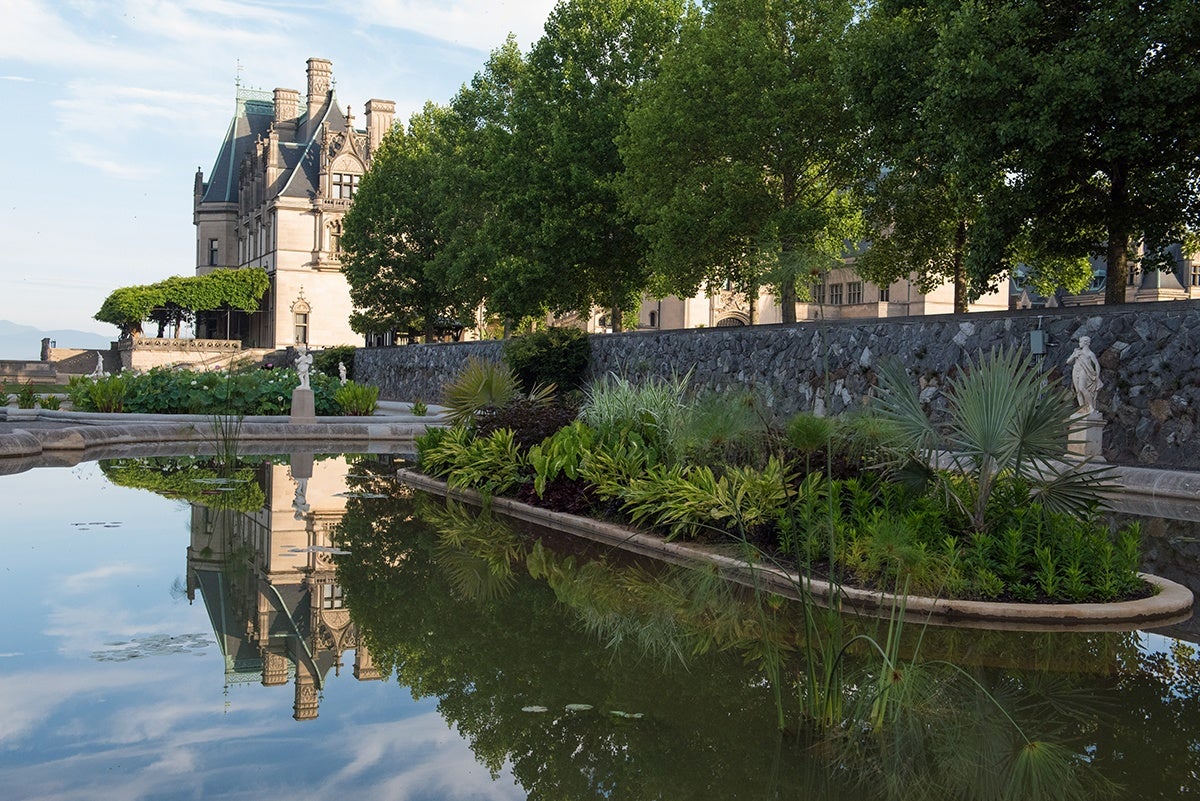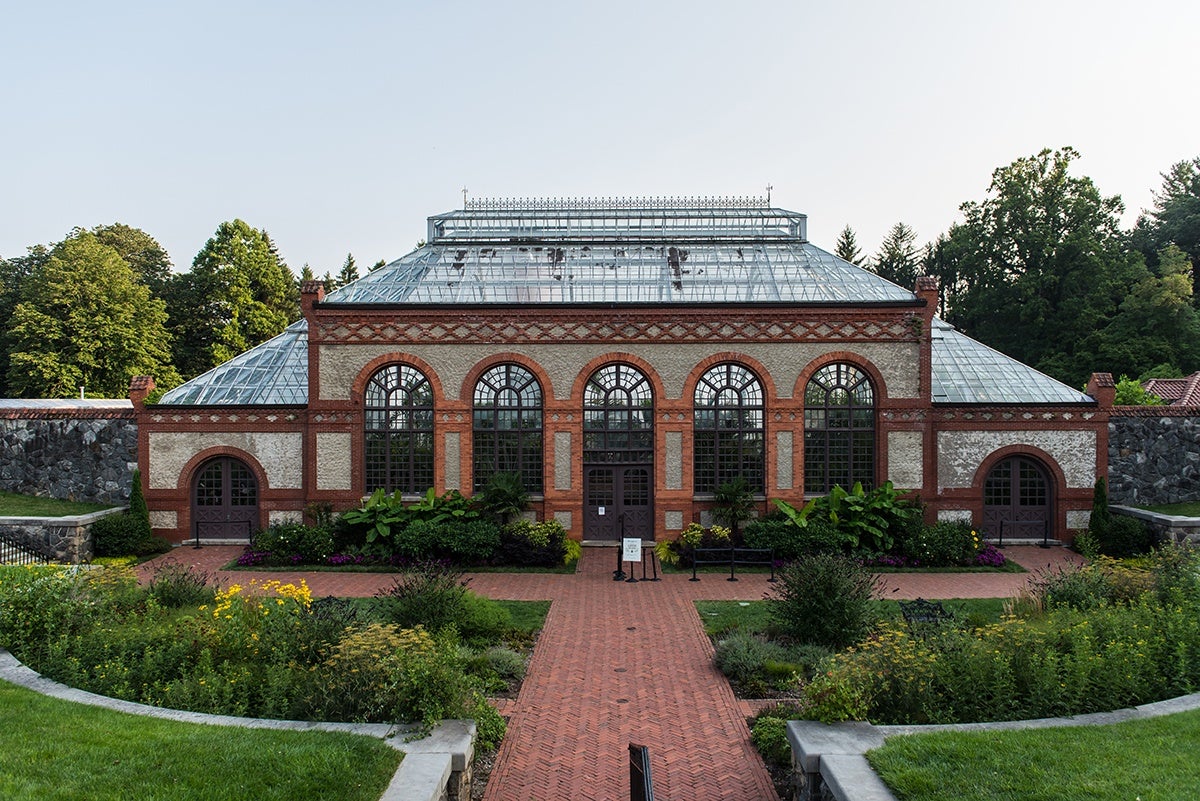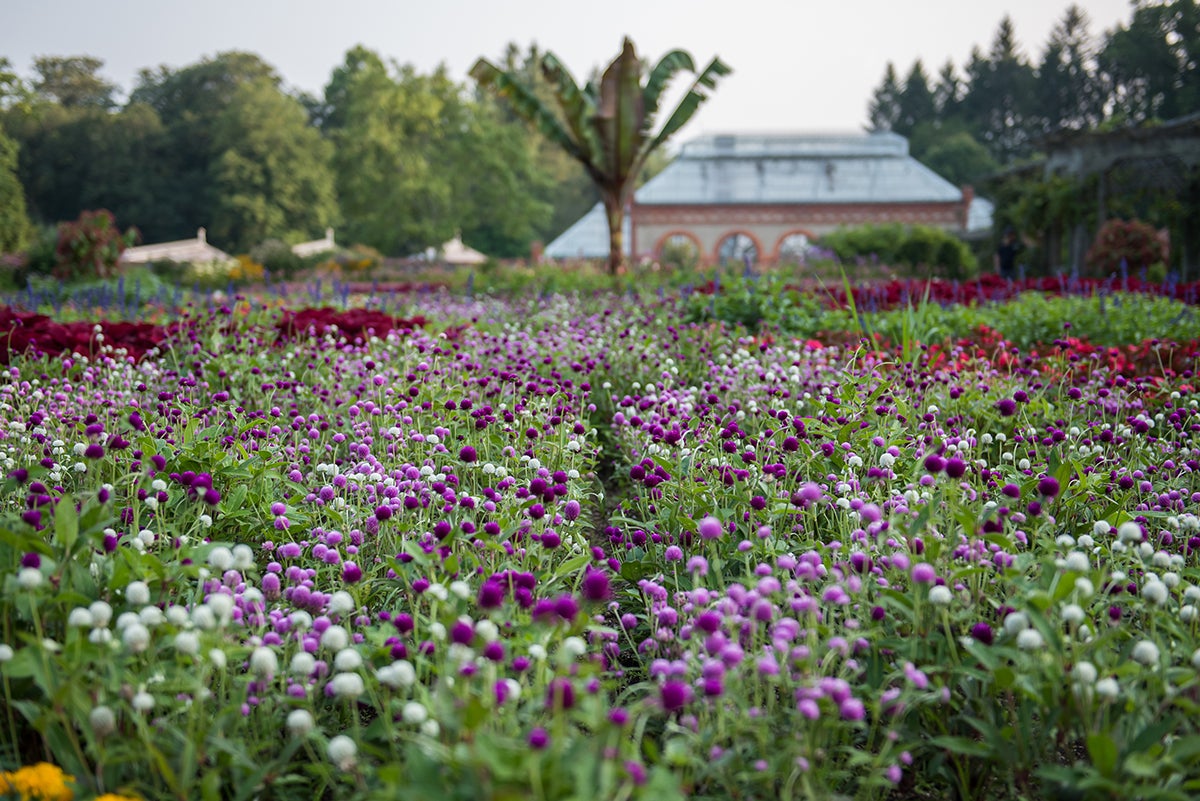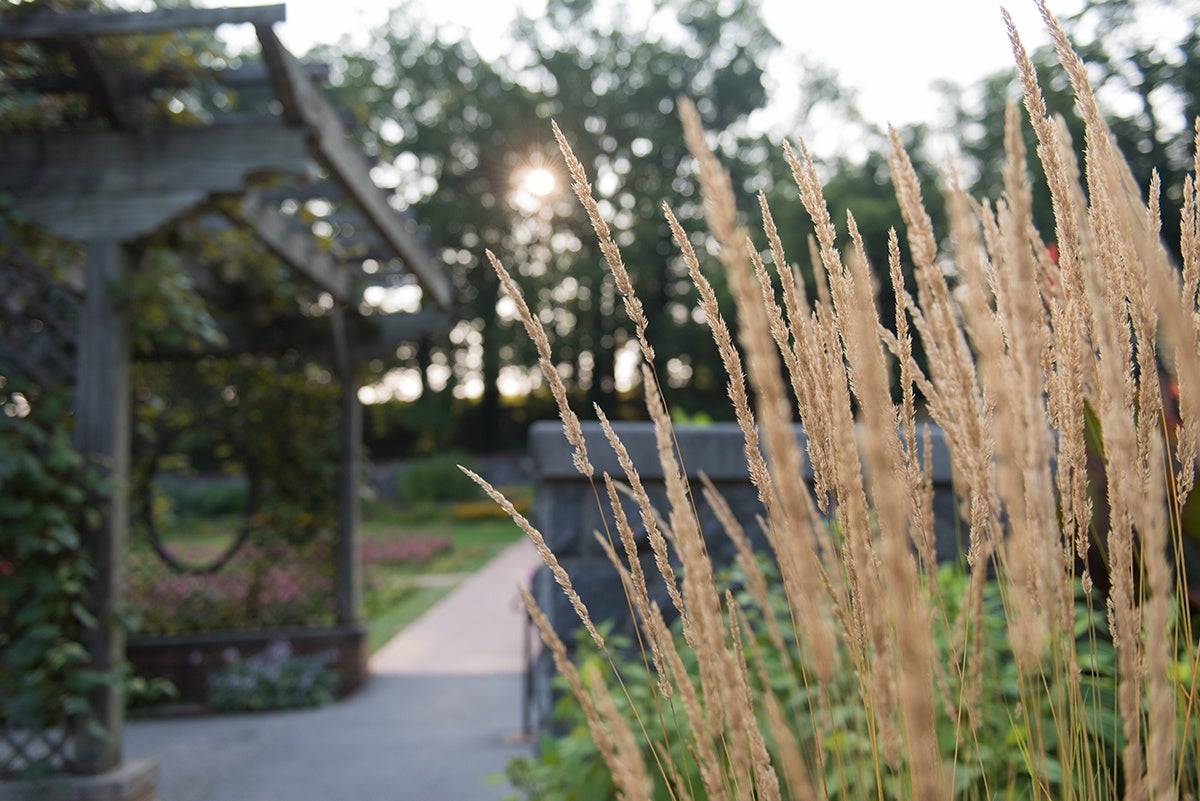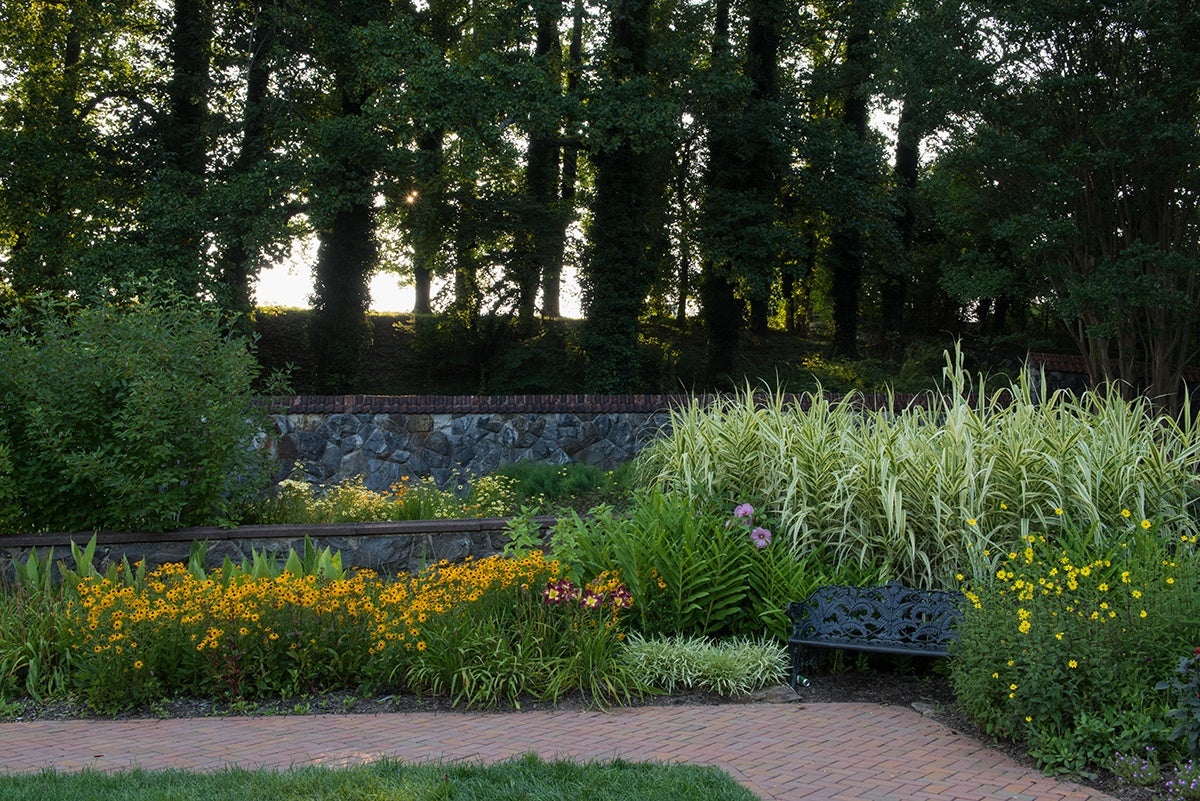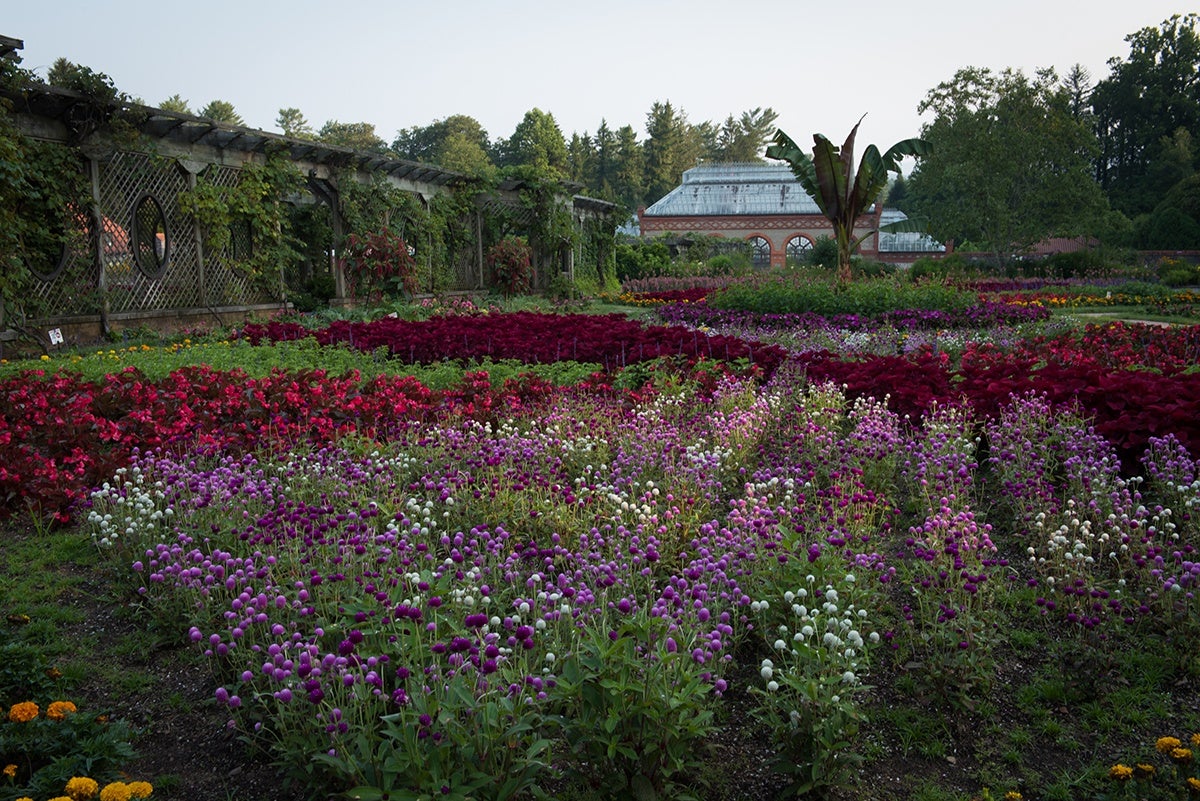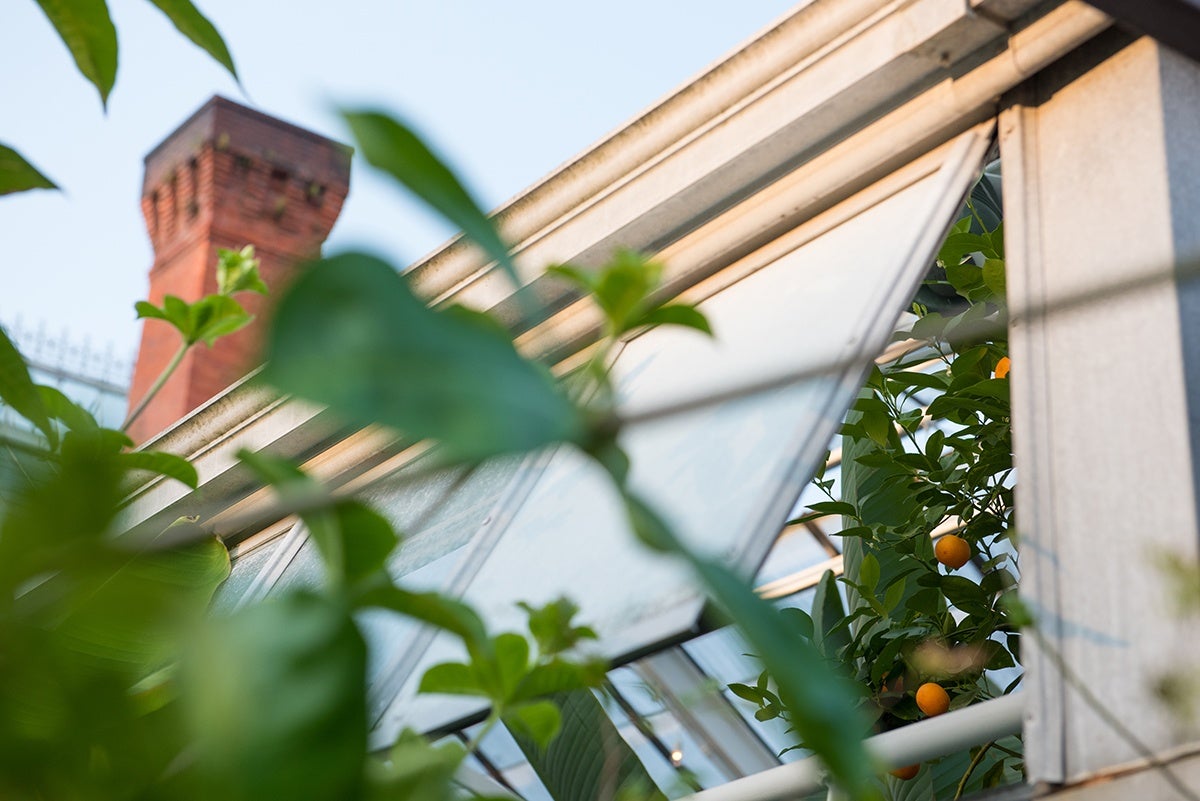 Conservatory: Orchids, Anthurium, Begonia, Hardy and Tropical Hibiscus, Gingers, Heliconia, Bromeliads, Chenille
Shrub Garden: Crepe Myrtle, Roses, Panicle Hydrangea, Oakleaf Hydrangea, Abelia, Vitex, Butterfly Bush, Cassia, Russian Sage, Clethra, Purple Beauty Berry
Spring Garden: Smooth Hydrangea, Oakleaf Hydrangea
Azalea Garden: Sweetspire, Smooth Hydrangea, Shasta Daisy, Coneflower, Plumleaf Azalea, Cyrilla
Walled Garden: Crepe Myrtle, Vitex, Roses, Hibiscus, Salvia, Daylily, Crocosmia, Dahlia, Canna, Annual Displays featuring Begonia, Digiplexis, Gomphrena, Salvia
Entry and Approach Road: Plumleaf Azalea, Franklinia, Abelia, Water Lily, Pond Lily, Annual Displays featuring Lantana, Salvia, Begonia
Inn on Biltmore Estate: Roses, Abelia, Hydrangeas, Geranium, Dahlia, Daylily, Summersweet
Antler Hill Village / Winery: Crepe Myrtle, Hibiscus, Panicle Hydrangeas, Roses, Vitex, Coneflowers, Mussaenda