Welcome each season at Biltmore as you stroll historic gardens set against a breathtaking Blue Ridge Mountain backdrop.
Immerse yourself in our artfully designed gardens and 8,000-acre backyard as the beauty of each season unfolds.
A stunning array of blooms and colorful displays of foliage occur throughout the year across the estate. The exact timing, of course, depends on Mother Nature.
Mid-September – October
Hundreds of vibrant chrysanthemums and salvias fill our Walled Garden, Estate Entry, and Winery beds. Dogwoods and sourwoods are among the first trees to transition from green to red and orange.
Mid-Late October – November
Fall's symphony of color moves to its crescendo as oaks offer up dark reds and tawny browns in contrast to the gold and bronze foliage of yellow poplars.
December – March
As the estate's gardens and grounds take a restorative winter's nap, explore our Conservatory, home to a glorious collection of exotic orchids and lush tropical displays.
Early April
Darwin hybrid tulip varieties begin to bloom in our Walled Garden and at the Estate Entry. Adding to the estate's color show are such early-flowering shrubs and trees as forsythia, spirea, magnolia, and cherry.
Mid-April
Darwin hybrid tulips are usually at their peak in the Walled Garden and Estate Entry beds. Other estate blooms include spring bulbs, dogwoods, and redbuds.
Late April
Single late tulips fill our Walled Garden, Estate Entry, and Winery beds, until the last week when poppies, snapdragons, and pansies are planted. Blooming elsewhere on the estate are hybrid azaleas and various flowering shrubs.
May
Poppies, snapdragons, and pansies add their hues to our Walled Garden, Estate Entry, and Winery beds. Showing their colors in other parts of the estate: native azaleas (first week is usually peak) and a variety of flowering shrubs.
Late May – Late September
Our Walled Garden, Estate Entry, and Winery beds are brimming with summer annuals. Also in bloom: roses, perennials, and lush perennial borders.
June – August
In addition to summer annuals, native rhododendrons and perennials are in full bloom.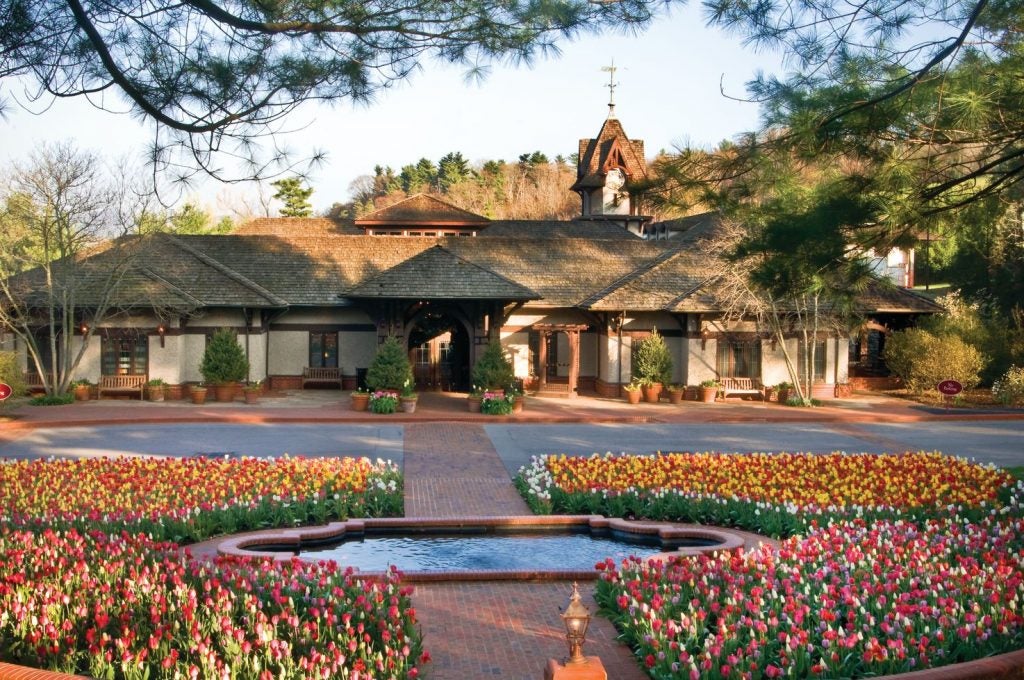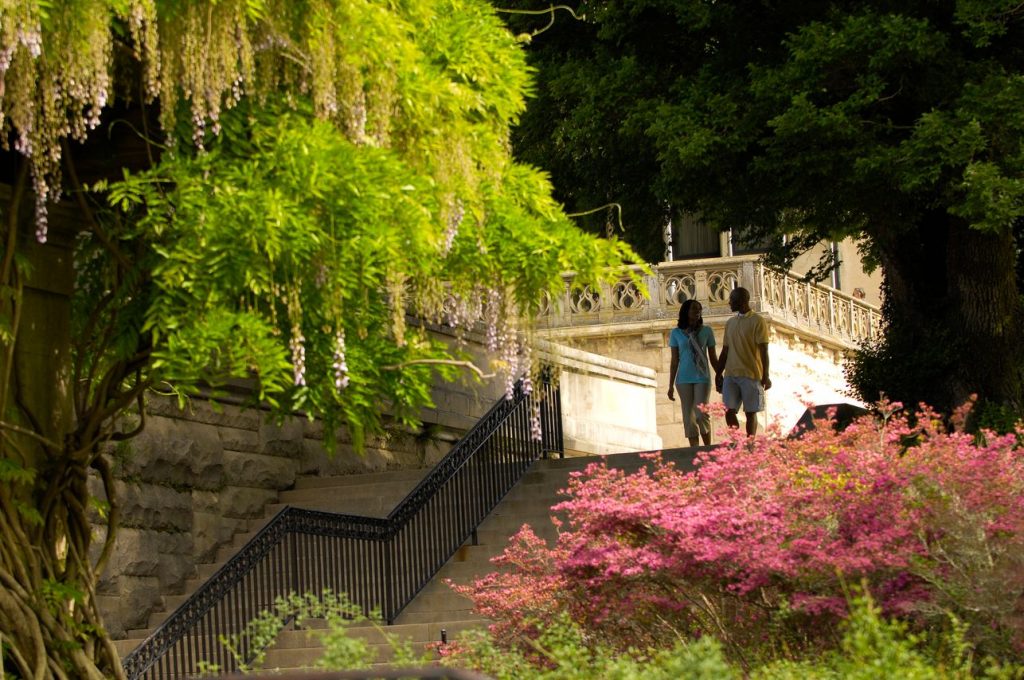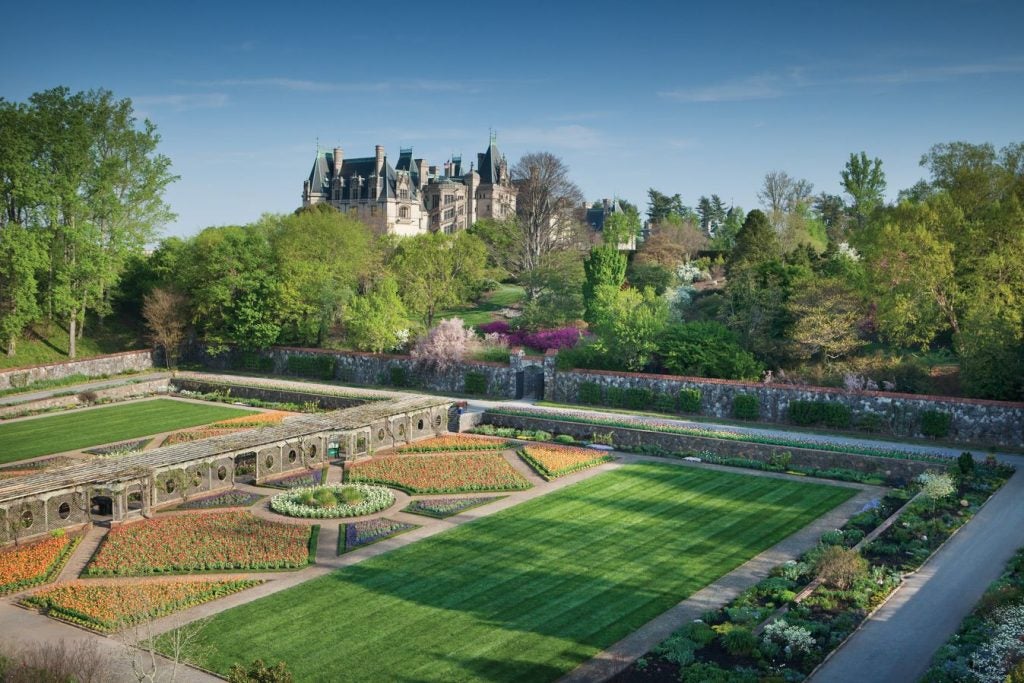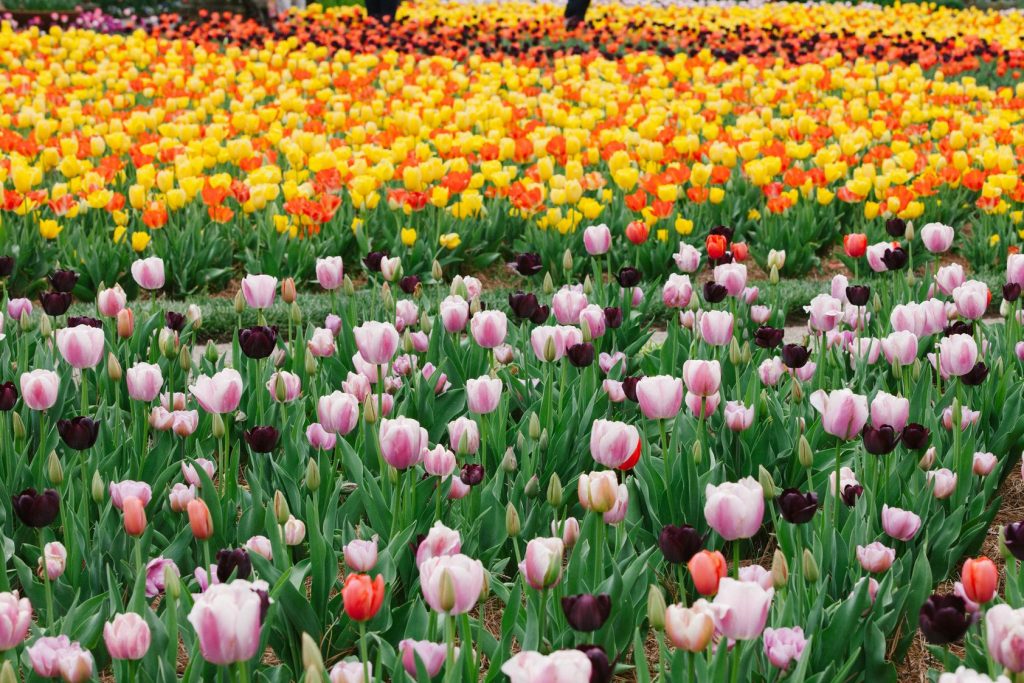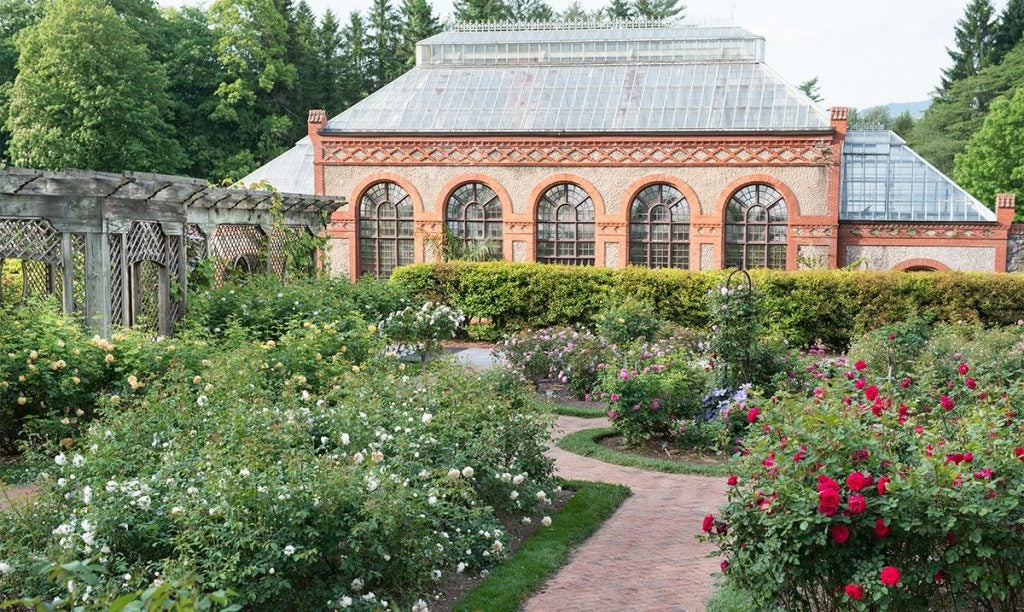 A Gardener's Place Seminar
Join Biltmore gardening experts in A Gardener's Place Shop beneath the Conservatory for a complimentary demonstration, Bee-Friendly Flowering Herbs.
Explore Activities