BACK TO BLOG
A special bond
Written By Jean Sexton
Posted 03/06/15
Updated 07/21/22
Estate History
Chauncey Delos Beadle began working at Biltmore as nursery supervisor under the direction of Frederick Law Olmsted in 1890—five years before Biltmore House and its surrounding gardens were completed. Beadle, who said he came to Biltmore for a month and stayed for a lifetime, lovingly supervised the estate grounds until 1950.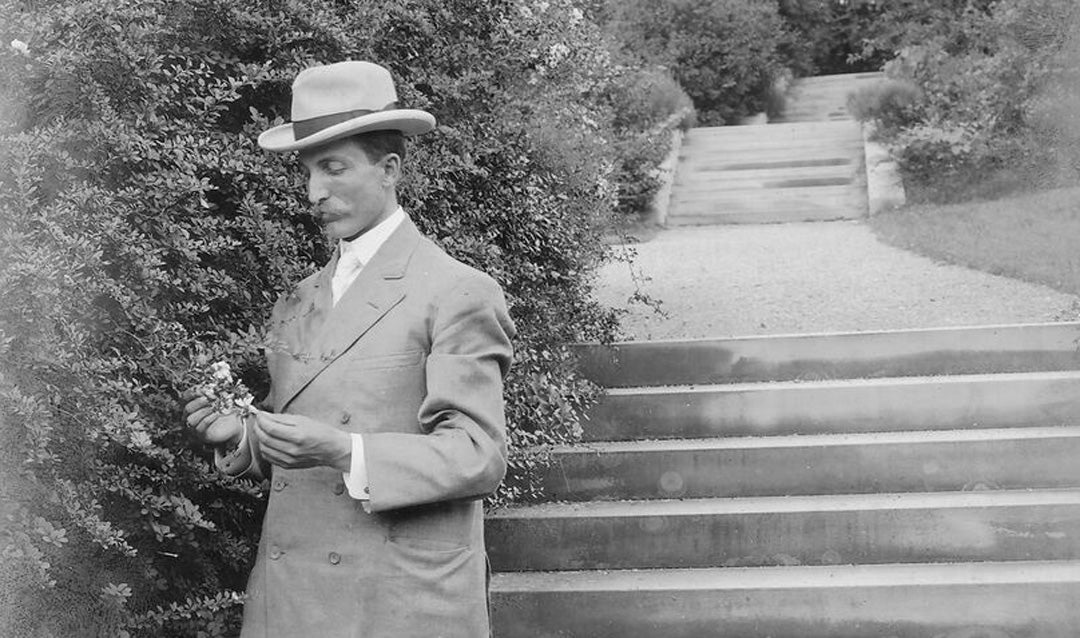 Ten years after arriving at Biltmore, Beadle and the other staff members helped George and Edith Vanderbilt welcome the arrival of their only child—a daughter named Cornelia Stuyvesant Vanderbilt. Later that same year, a cucumber magnolia tree (Magnolia acuminate) was planted in the child's honor in the area of the estate that would come to be known as the Azalea Garden. According to one newspaper account,
The spot selected is in a beautiful grassy dell near Biltmore House. The tree itself, now but a sapling of twelve feet in height, is expected to be 60 feet above the ground when little Cornelia reaches the age of 20 years. A few years after that event, it is expected that it will reach a height of 100 feet. It lives centuries, and is one of the prides of our beautiful southern forests.
A special bond
As a young girl, Cornelia developed a special bond with Beadle. He had become estate superintendent and was now responsible for the overall business management of the estate, as well as many of the Vanderbilts' personal affairs—but he was also a trained botanist and horticulturalist who encouraged Cornelia to take an interest in plants and flowers from a very young age. Together, they undertook such activities as planting a flower garden for the child to tend.
When Cornelia was away travelling with her parents, Beadle wrote letters detailing the garden's growth and often included pressed flowers for her enjoyment.
Here are excerpts from the charming letters Beadle wrote to Cornelia just before her sixth and seventh birthdays: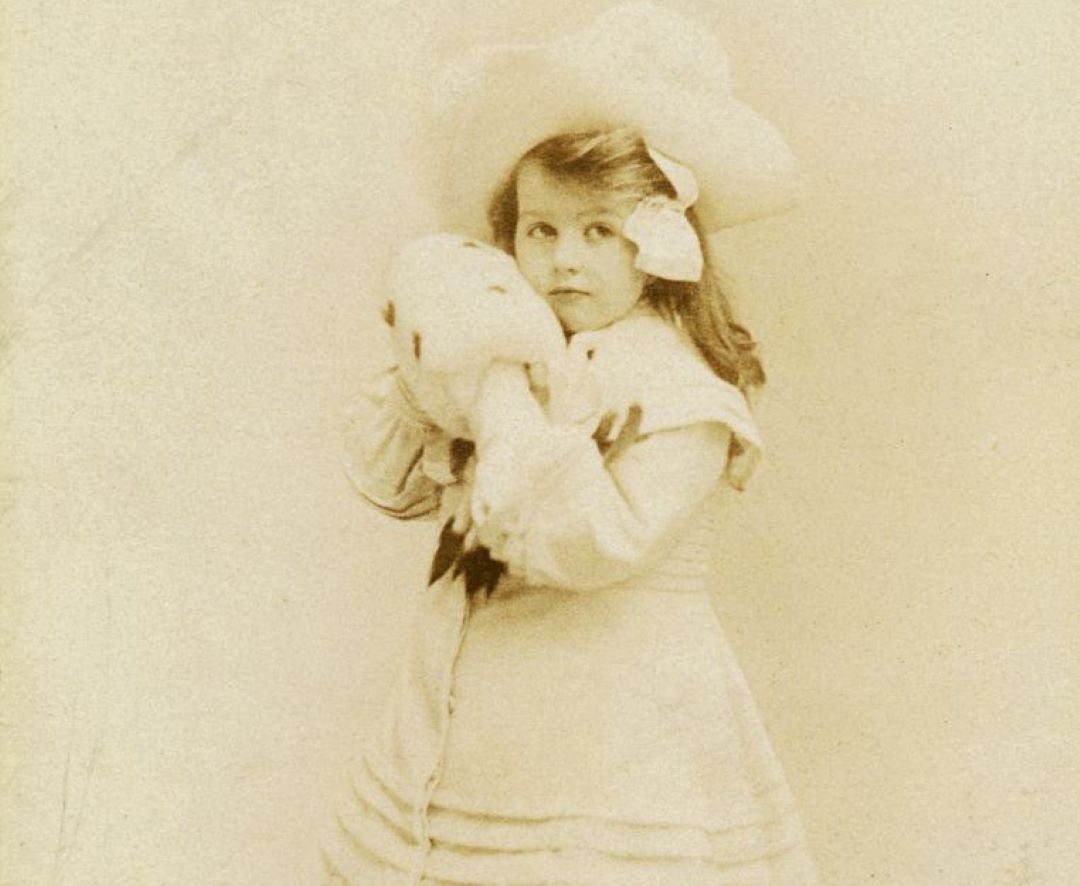 August 17, 1906 – To Cornelia in Paris, France:
"I promised you just as you were leaving Biltmore to send you some pressed flowers from your garden, that you may see some of the results of the seeds we planted last spring. Almost all of the seeds grew and thrived and, in particular, I wish you could have seen some large double sunflowers as large as breakfast plates … They were so large that I could not press them and I fear that before your return they will have faded and gone. The little package which I am sending you, however, contains some of the smaller flowers that were easily pressed and, perhaps, before your home-coming, I can send you another lot so that you may be able to enjoy the garden even though you were in Europe…"
August 14, 1907 – To Cornelia at Point D' Acadie, the Vanderbilt's home in Bar Harbor, Maine:
"I have sent you by mail a package containing a number of pressed flowers from your garden which you painstakingly planted and watered. Very many of the plants have made a splendid showing… In the package you will find handsome Larkspurs of various shades and mottled colors… and several other flowers that were in blossom…. You will find the names of the flowers written on the inside of the sheets of paper which contain them, and I am very sure that you will soon know them all by name and will be able to recognize them wherever you may see them growing…"
Keeping up a correspondence
George Vanderbilt passed away unexpectedly in 1914, and Edith and Cornelia began spending more time in Washington, DC where Cornelia attended The Madeira School. Beadle continued corresponding with the pair through the years, bringing Edith up-to-date on estate business and describing the gardens in great detail so both ladies could enjoy them even when they were far from home.
In a letter dated April 14, 1922, Beadle wrote to Cornelia,
"The tulips in the walled garden are so glorious that we are trying out an experiment of sending you a box today by express for Easter. We shall hope they will bring you something of their original beauty and charm to make Easter even more wonderful. Spring is very much advanced here, even the yellow rambler roses are opening."
Beadle's gift
In 1923, Cornelia met the Honorable John Francis Amherst Cecil, a British diplomat who had been transferred to Washington, DC after posts in Egypt, Spain and Czechoslovakia. John Cecil came from a very prominent British family, and was a direct descendant of William Cecil, the first Lord Burghley, who served Queen Elizabeth I of England.
Cornelia and John announced their engagement later that year, and set a wedding date for April 29, 1924. Although Beadle was in Florida and unable to return for their wedding, he sent a very special gift that commemorated their mutual love of the natural world: fresh orange blossoms from his own garden. Our archival records indicate that Cornelia placed some of the fragrant flowers on her veil and also decorated the toe of each of her wedding slippers with a single, perfect blossom.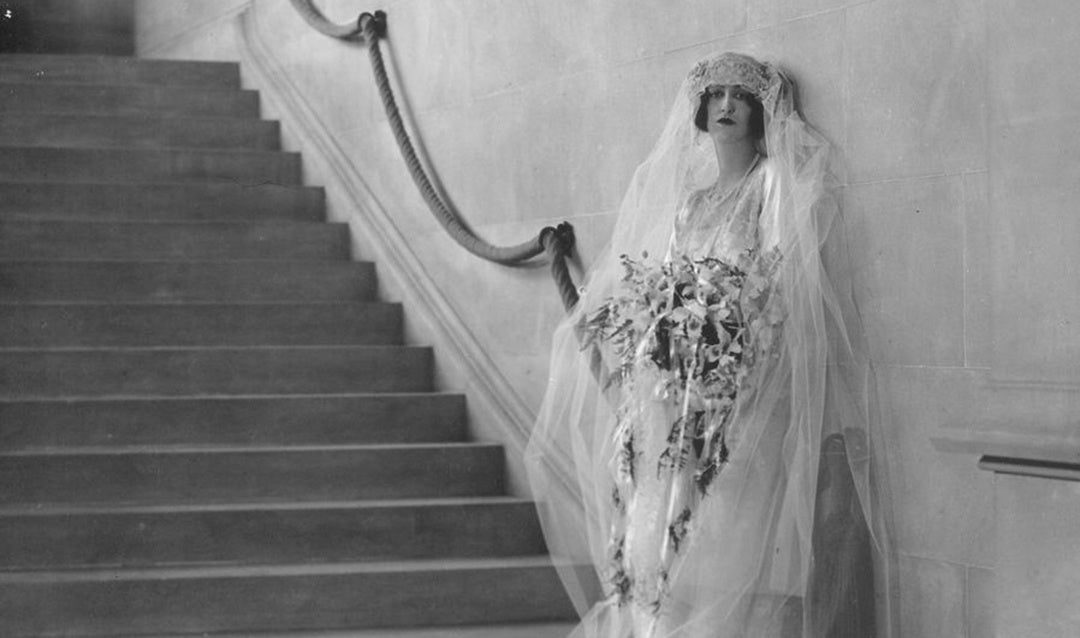 Images
Top: Chauncey Beadle at Biltmore in 1906
Middle: Cornelia Vanderbilt photograph; 1904
Bottom: Cornelia in her wedding dress at the bottom of the Grand Staircase in Biltmore House