BACK TO BLOG
Biltmore Wines Make Great Gifts
Written By Jean Sexton
Posted 09/16/19
Updated 07/13/22
Entertaining
The holidays are a wonderful time to celebrate with friends and family and enjoy favorite foods, special desserts, and great memories.
This year, we suggest you make seasonal gift-giving easy with Biltmore wines. From refreshing blends and food-friendly favorites to elegant sparkling wines, you're sure to find a perfect pairing for everyone on your list.
A "century" of taste and style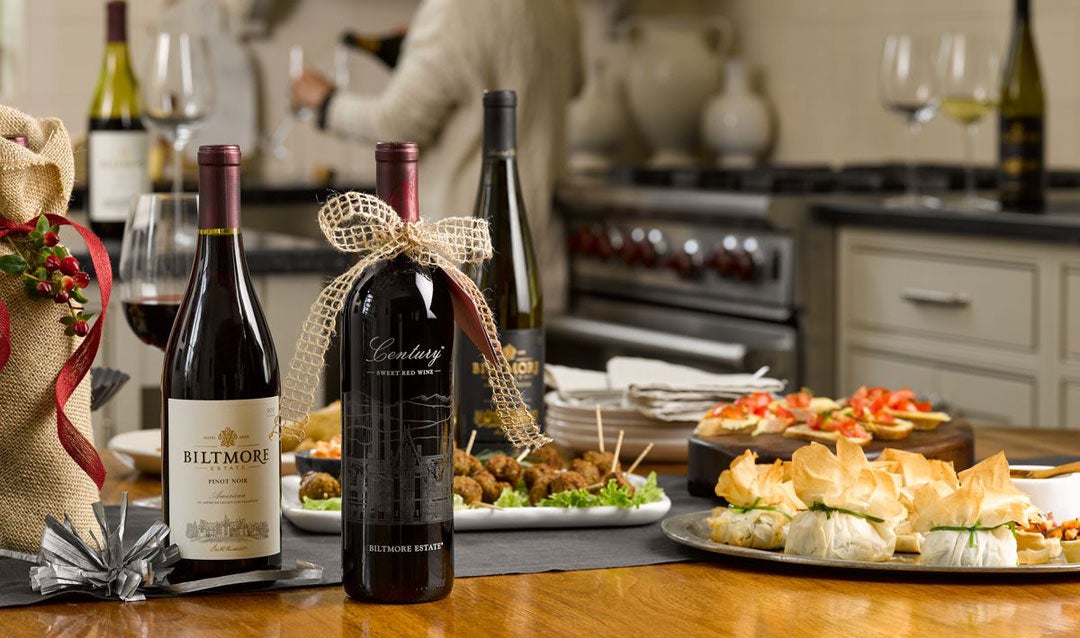 Our Biltmore Century Sweet Red Wine and Century Sweet White Wine were developed to honor Biltmore's centennial celebration. These approachable red and white blends are easy-to-drink and complement a wide variety of dishes, and the beautifully etched bottles make a special keepsake of your Biltmore experience—or provide inspiration for another visit!
Add sparkle to the season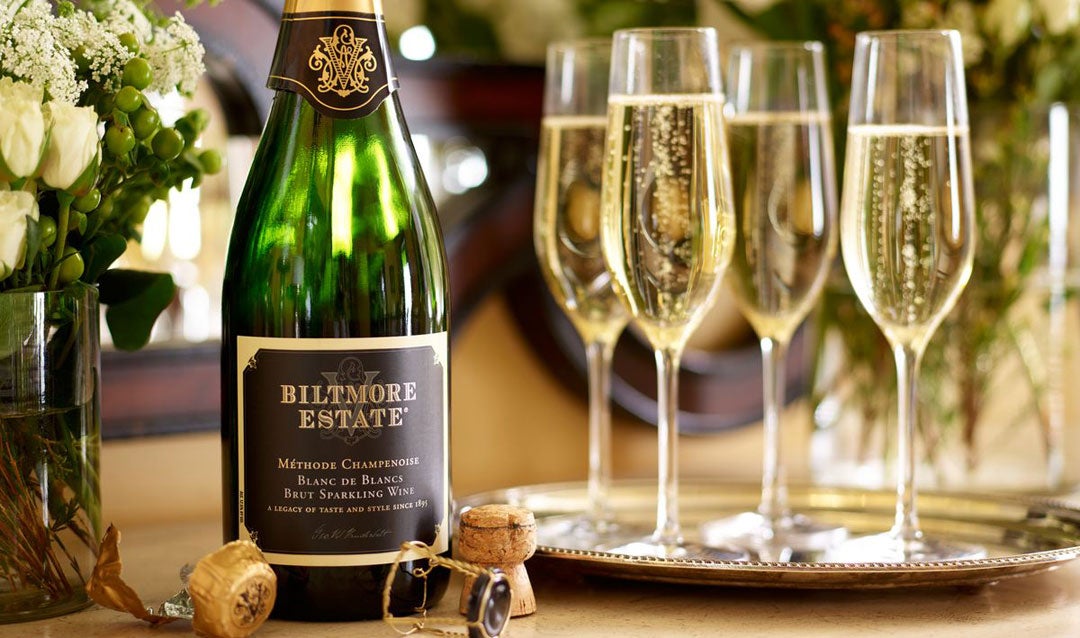 According to Biltmore winemaker Sharon Fenchak, sparkling wines are surprisingly versatile and go very well with many foods.
"Don't just save them for a special toast—make any occasion a celebration when you uncork the Biltmore bubbles!" said Sharon.

We recommend keeping a few bottles on hand in case unexpected guests drop by during the holidays, or taking our festive sparkling wines with you as a thoughtful hostess gift.
The perfect Christmas present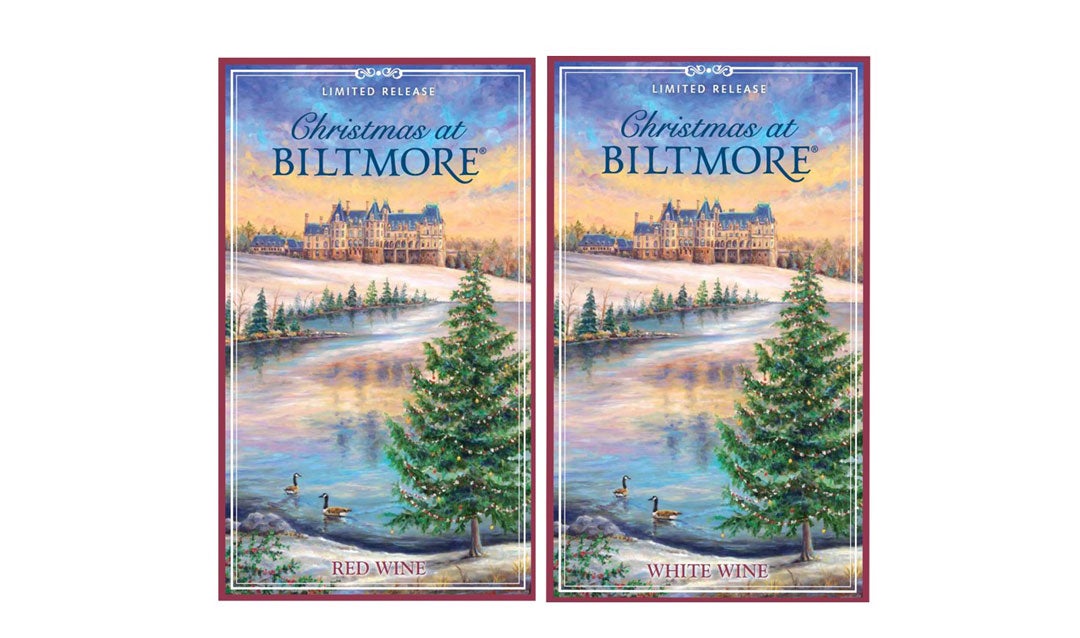 There's no better way to commemorate the holidays than with our Christmas at Biltmore Wine, available in red and white styles! The label features new original artwork each year that captures the magic of Christmas at Biltmore, making the wine an easy-to-give annual gift. We enjoy pairing these slightly sweeter wines with classic seasonal desserts like pumpkin pie and sugar cookies.
An elegant gift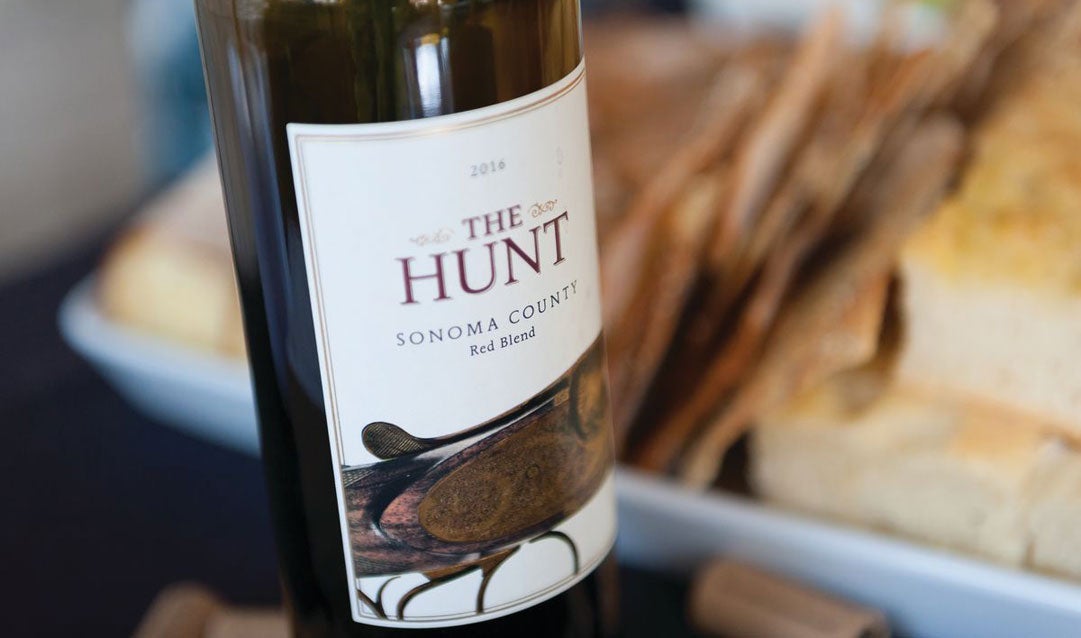 Inspired by the classic sporting life the Vanderbilts and their guests enjoyed at Biltmore, The Hunt is a truly exceptional wine. Aged for about 18 months in French and American oak barrels, this robust, Bordeaux-style red blend of Cabernet Sauvignon, Cabernet Franc, and Merlot is delicious by the glass and pairs well with many of the rich flavors of the holiday season.
The Hunt's label—inspired by the strong lines of an extraordinary August Francotte shotgun in Biltmore's original collection—makes this wine a truly remarkable gift for wine enthusiasts and those who enjoy the outdoors.
Join the club!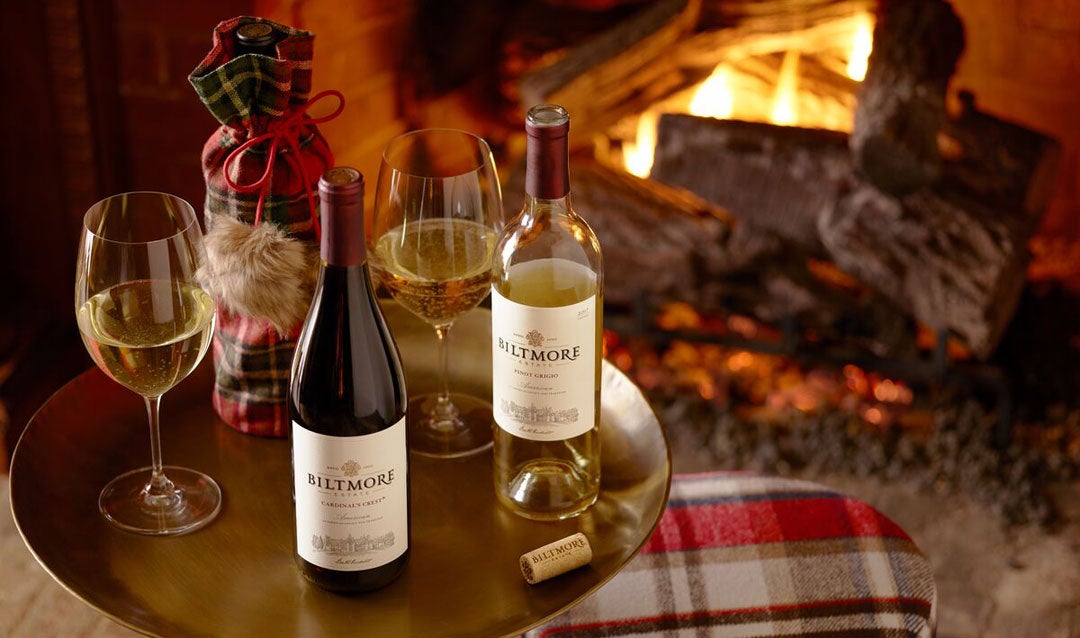 Want to give a gift that keeps on giving year-round? Consider providing someone special with a membership to our Vanderbilt Wine Club! Members receive a shipment of three handcrafted Biltmore wines each quarter, carefully selected to delight wine enthusiasts.
In addition, members will enjoy wine notes and special recipes to complement each shipment. Membership includes exclusive access to new and limited releases, discounts on wines, flat-rate shipping, and invitations to join us for events throughout the year.
Make your gift giving easy
To make your gift-giving even easier, Biltmore wines are available in estate shops, online, and at retailers across the nation.