BACK TO BLOG
Discover Biltmore White Wines
Written By Jean Sexton
Posted 04/27/19
Updated 03/12/20
Wine & Food
Discover Biltmore white wines, handcrafted in every flavor profile from crisp and dry to juicy and sweet, plus special tips to help you make a great choice, every time.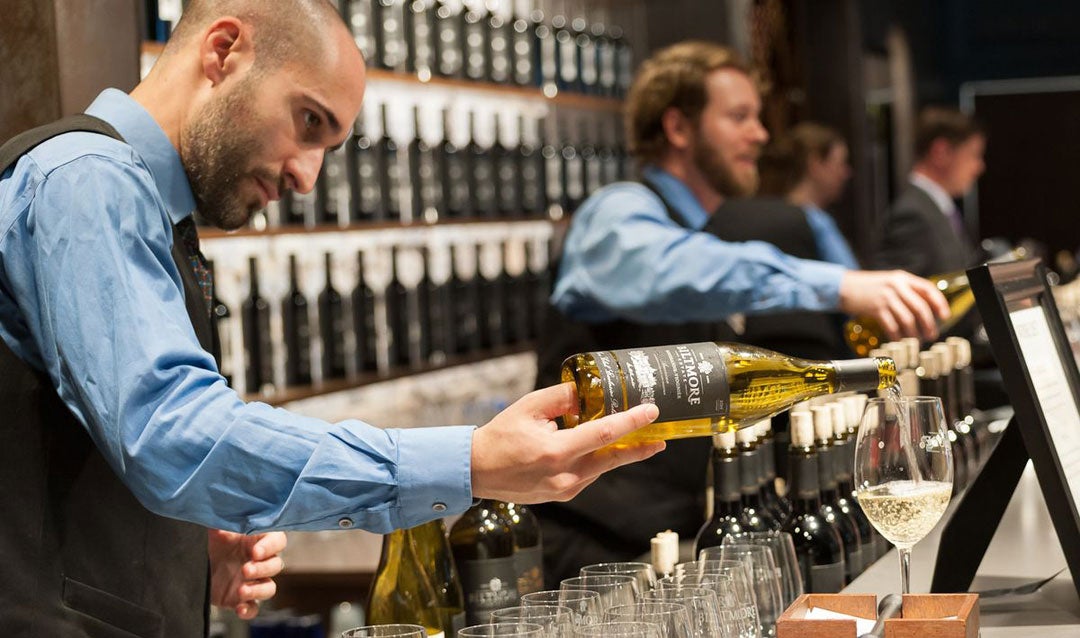 ---
Biltmore Century Sweet White Wine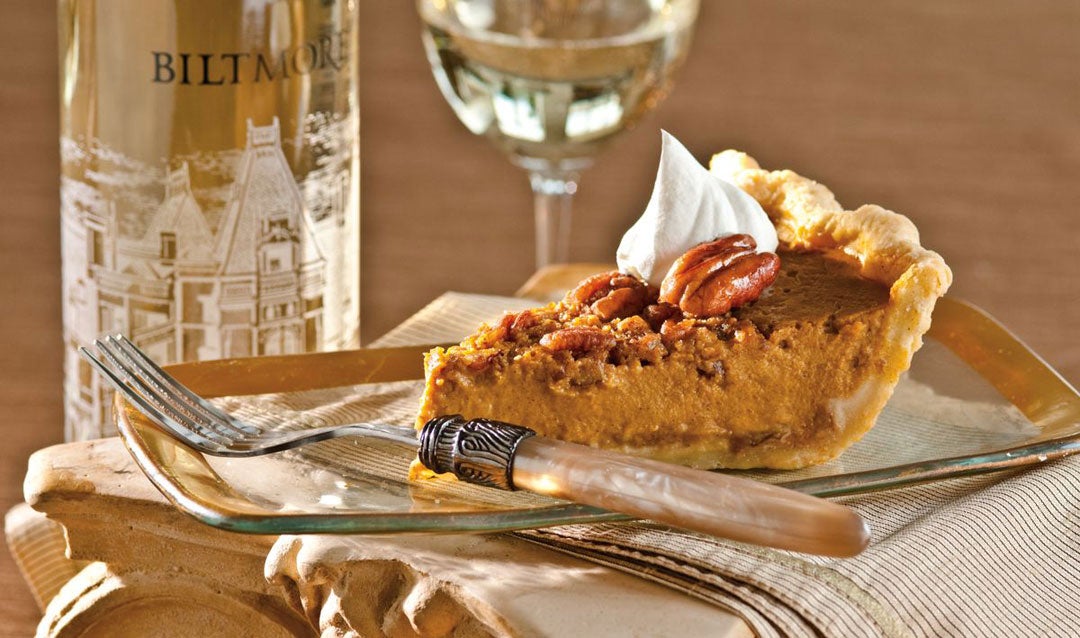 One of our best-selling white whites combines Gewürztraminer, Muscat Canelli, and Riesling grapes in a fragrant, semi-sweet blend that refreshes with a tropical twist.
Biltmore Century Sweet White Wine is a great introduction to several different white grape varietals, and it pairs surprisingly well with many of your favorite foods such as shrimp and Asian and Vietnamese cuisine. 
Tip: A good sweetness-to-acidity ratio is the secret to pairing semi-sweet wines with surprisingly spicy foods.
Biltmore Estate Chardonnay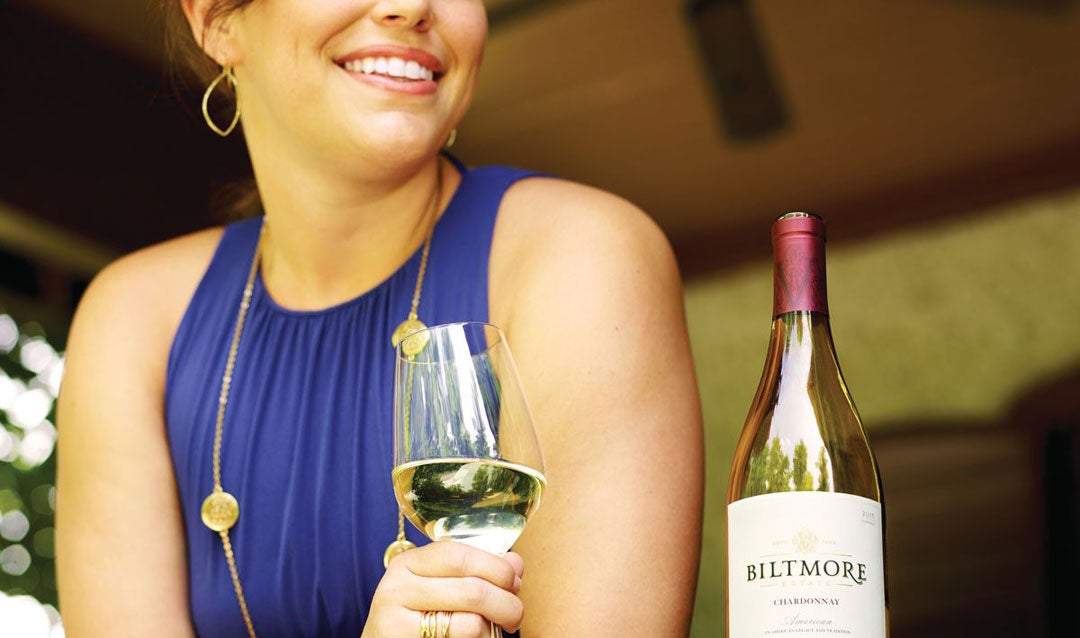 One of the most familiar white varietals is Chardonnay. Generally well-suited to absorb the vanilla and other characteristic flavors imparted by aging in oak barrels, Chardonnays often mature into grand wines with a rich, buttery flavor.
Tip: Malo-lactic fermentation, a process in which the sharper-tasting malic acid in wine is converted into lactic acid, gives wines a more rounded, buttery taste without necessarily aging the wine in oak barrels.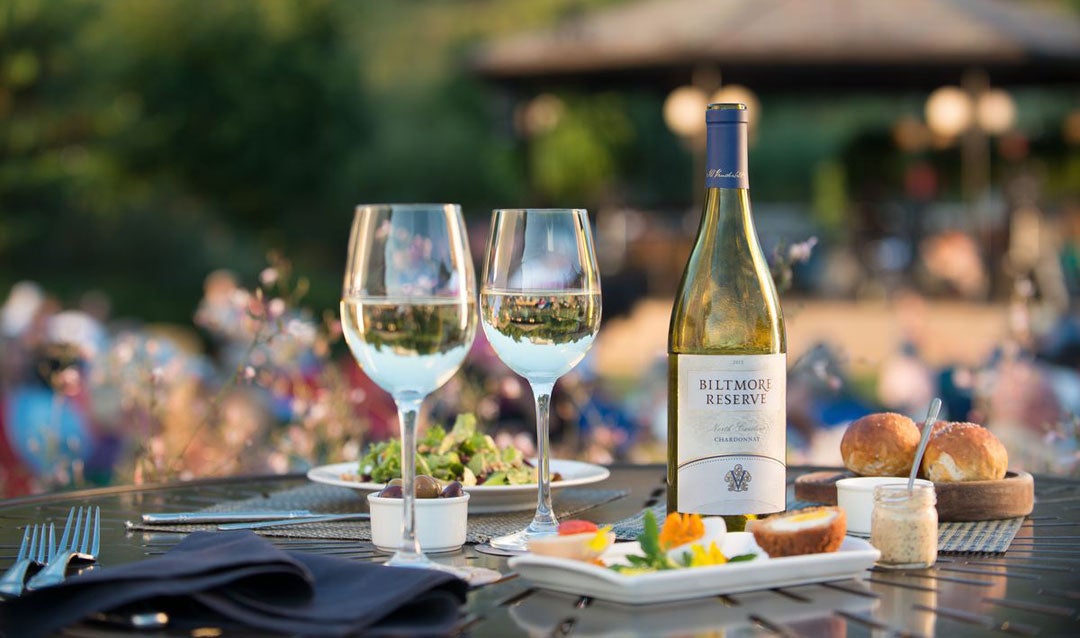 Try all three of our Chardonnay options: Biltmore Estate Chardonnay, our Biltmore Reserve Chardonnay North Carolina, and our Antler Hill Chardonnay Los Carneros.
---
Biltmore Estate Chenin Blanc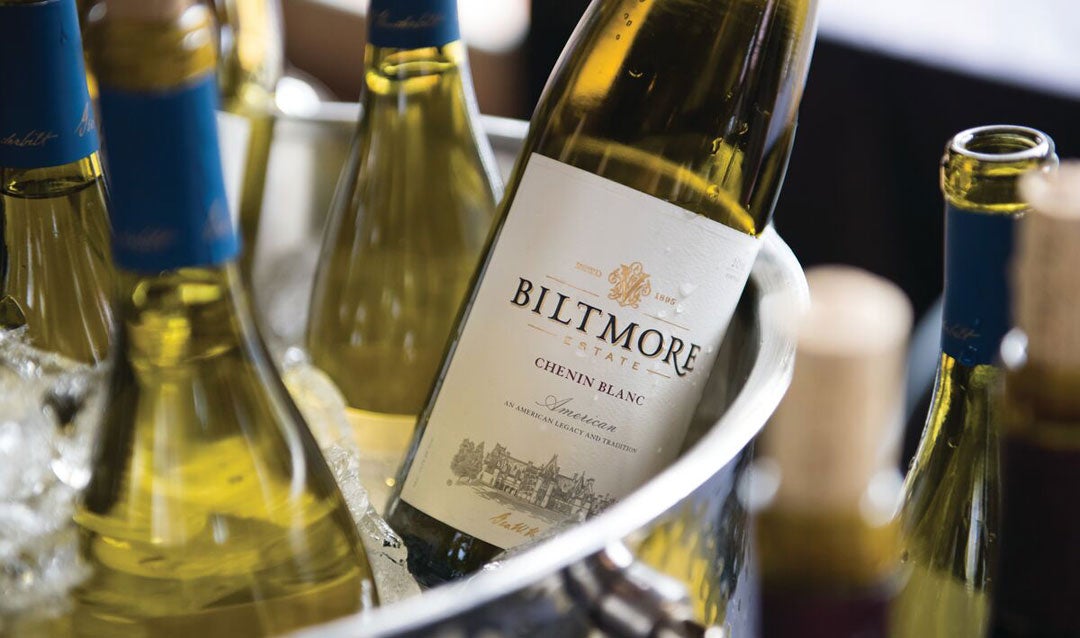 This varietal originated in the Loire Valley of France and might be considered a "low maintenance" grape that tends to be hearty and not too temperamental as it grows and ripens.
A slightly sweeter white varietal, our Biltmore Estate Chenin Blanc is a great choice for sipping by itself as well as enjoying with goat cheese, fresh fruit, and Asian cuisine.
Tip: Although delicious on its own as a still or a sparkling wine, because of its fairly consistent acidity, you may find Chenin Blanc added to other white wine blends to improve their taste and character.
Biltmore Estate Pinot Grigio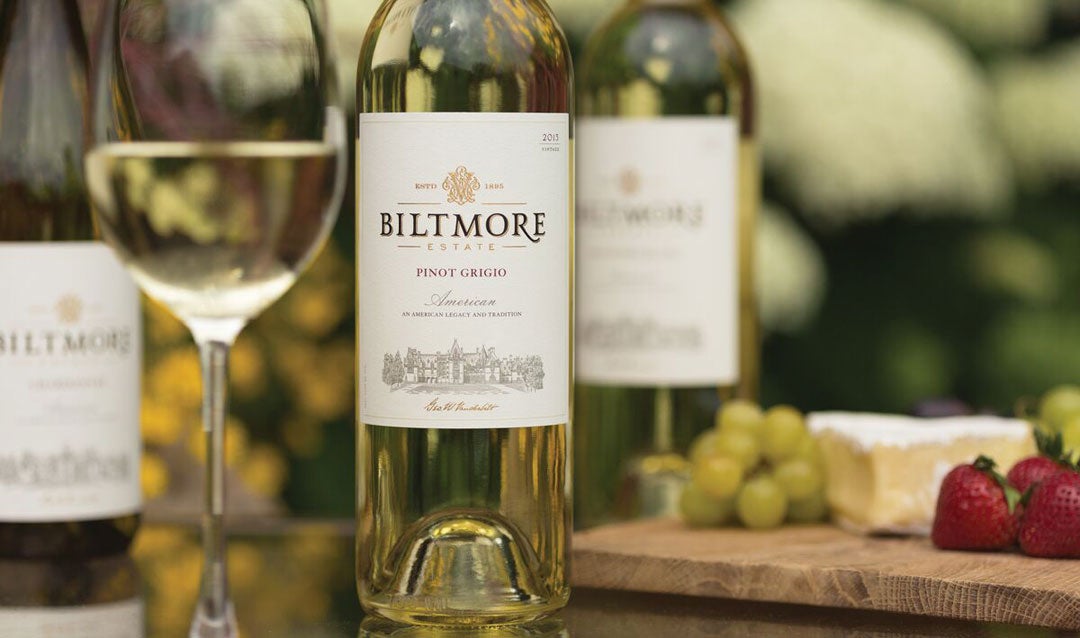 Pinot Grigio is generally known as a white varietal, yet the grape itself is actually a dusky, pinkish, blue-gray color. Some wines produced from it may take on a pinkish tone.
It has become one of the most popular white varietals in recent years because it tends to please most palates and pair well with a wide range of foods.

Biltmore winemaker Sharon Fenchak handcrafts our Biltmore Estate Pinot Grigio to bring out its slightly spicy, citrusy qualities. Enjoy it with ricotta cheese, pasta with cream sauce, ham, ravioli, crab, oysters, salmon, and shellfish.
Tip: Try sipping a glass of our Pinot Grigio before a seafood meal—its crisp, refreshing taste helps open and prepare your palate to savor those particular flavors.
Biltmore Estate Riesling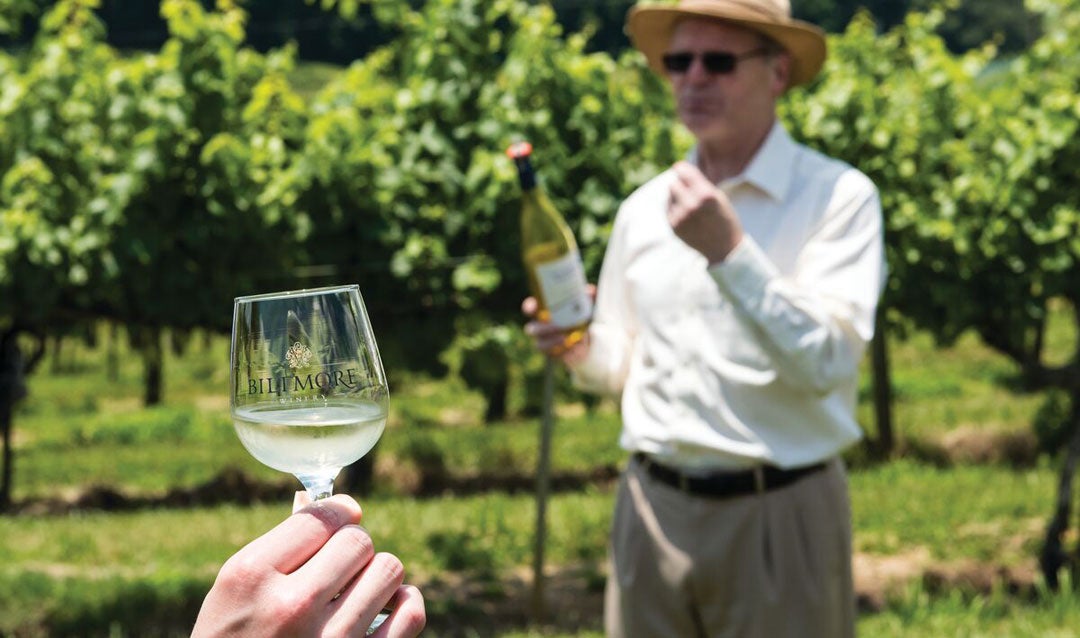 Originally from Germany, Riesling is a versatile grape that is crisp yet semi-sweet. Our Biltmore Estate Riesling features nicely balanced fruit flavors with acidity and exotic floral notes.
Tip: Love sushi but can't imagine pairing anything besides sake with it? Try our Biltmore Reserve North Carolina Riesling made from grapes grown here at the estate.
Biltmore Estate Sauvignon Blanc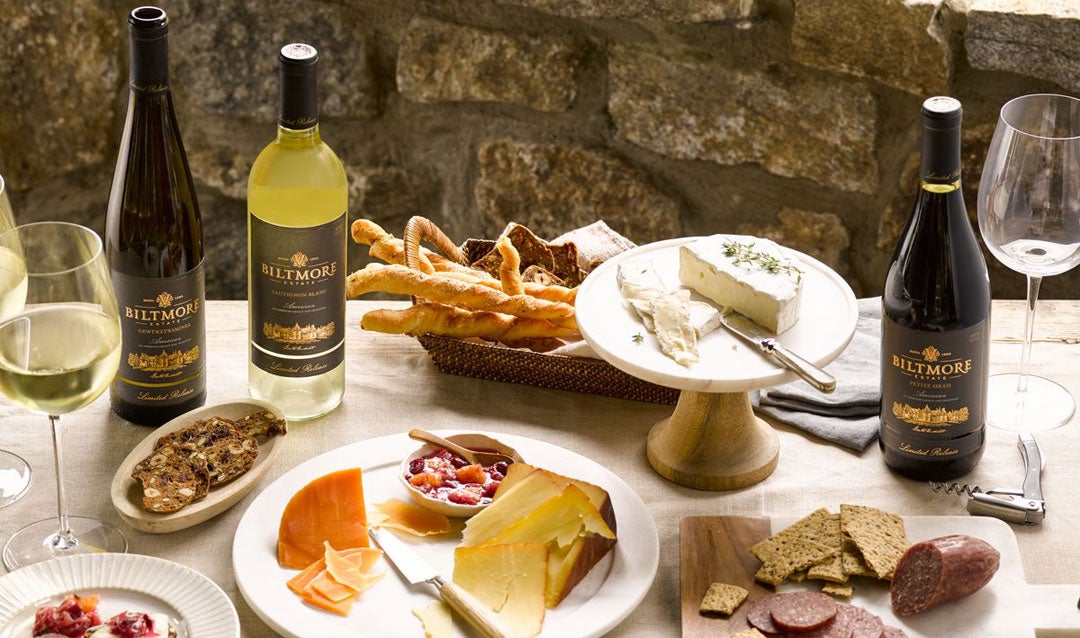 Sauvignon Blanc is a dry, crisp wine that suggests elegant pairings plus the ability to stand up to complex layers of taste in rich seafood such as crab, oysters, scallops, lobster, and shellfish.
Tip: Sauvignon Blanc (also known as Fume Blanc) is generally very acidic and is often characterized by hints of grass in the nose and the taste.

Our Biltmore Estate Sauvignon Blanc has been awarded Best of Class in the San Francisco Chronicle Wine Competition and received 88 points & Best Buy from the Beverage Testing Institute.
Biltmore Sparkling Wines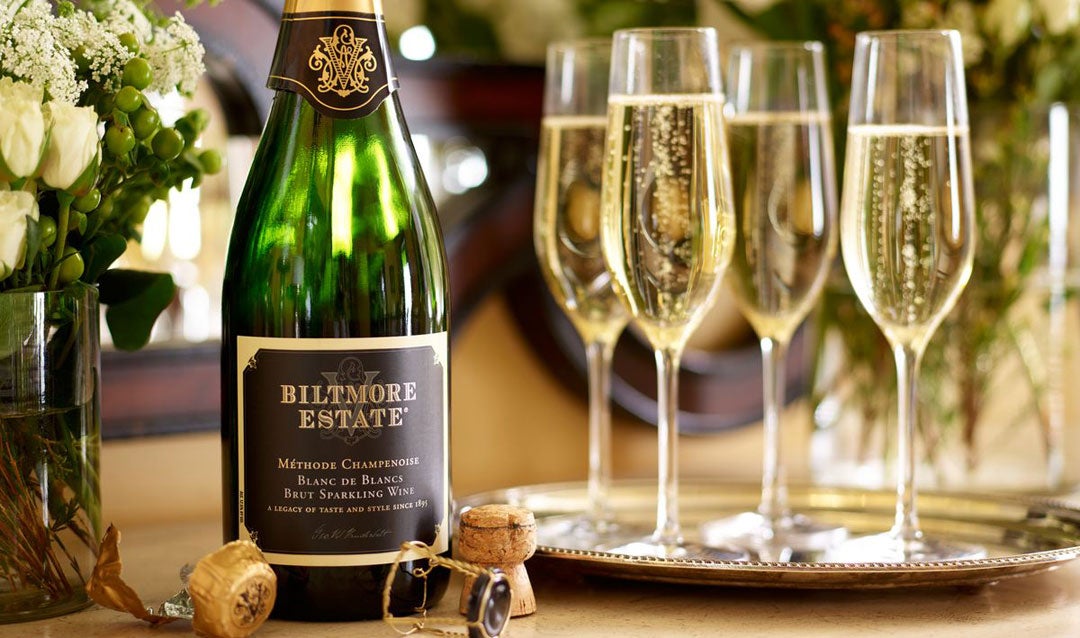 Sparkling wines are traditionally crafted from white grapes such as Chardonnay and Petite Meunier. Biltmore is one of only a handful of wineries that produce both still and sparkling wines, including our finest Biltmore Estate Château Reserve Blanc de Blancs North Carolina.
Tip: Pair our bubbly and festive Pas de Deux Moscato with a rustic apple tart—you'll be amazed at the way the flavors come alive!
Purchase Biltmore white wines now
Purchase any of our fine wines in estate shops, online, or with our Retail Locator.