"You'll taste our passion for perseverance in this new Biltmore® Reserve Chardonnay North Carolina 2020 Barrel Select wine," said Sharon Fenchak, Biltmore winemaker.
From grape to glass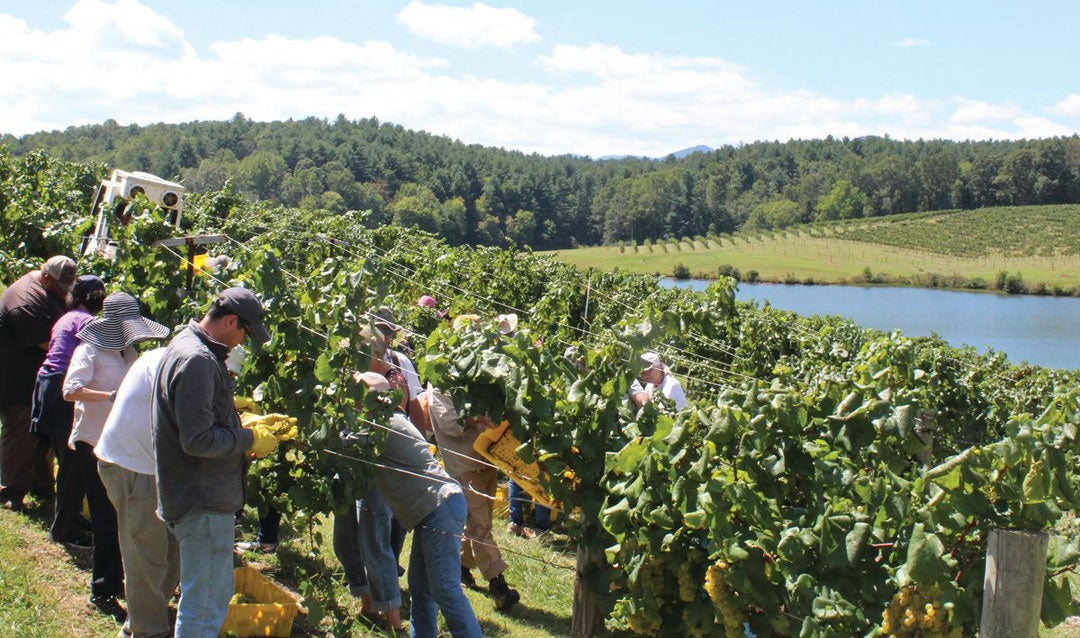 "The grapes for this smooth, buttery Chardonnay were carefully nurtured by Philip Oglesby, Vineyard Supervisor, and his crew," Sharon said. "From planting and tending the vines to caring for them throughout the growing season and harvesting the grapes by hand in late September and early October, the vineyard team ensured that we had the best possible fruit to begin this project."
Biltmore-grown barrels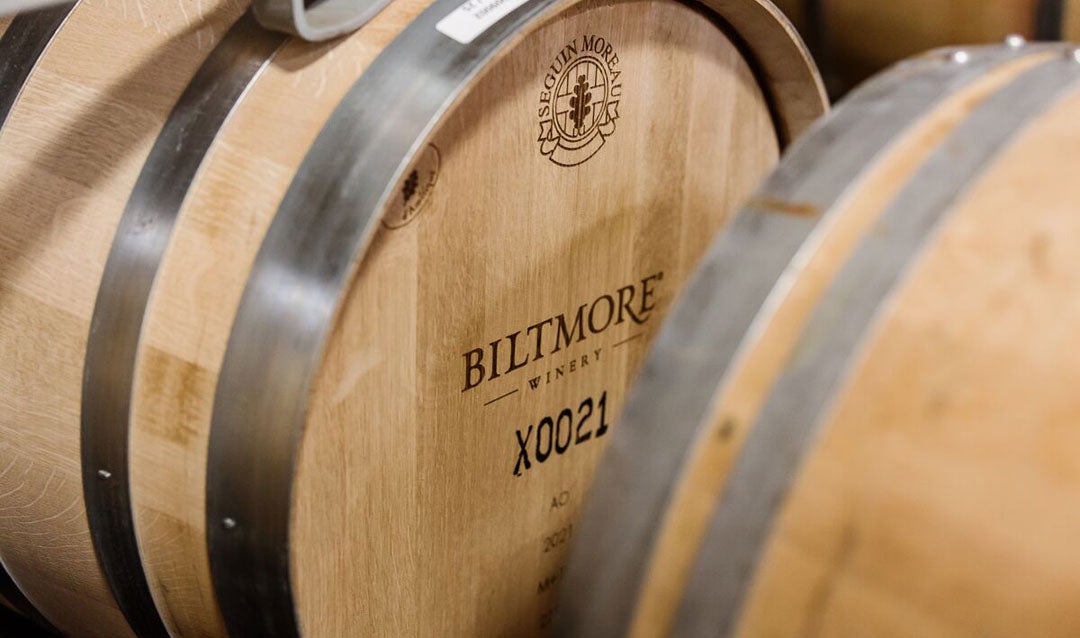 According to Sharon, the grapes aren't the only part of this wine that represents the estate.
"Once this medium-bodied golden Chardonnay was ready to be fermented and aged, we transferred it into a group of very special barrels," said Sharon.
For the first time in the estate's winemaking history, wood from oak trees that were grown on the estate was shipped to Seguin Moreau, an artisan barrel-making firm. Now anchored in Napa, California, the company originated in France in 1838 and continues to provide high-quality barrels to the wine industry today.
Chardonnay tasting notes and pairings
"It is remarkable to have Biltmore-grown oak coopered into custom barrels for aging our own Chardonnay," Sharon said. Now, in addition to having our grapes reflect our Blue Ridge Mountain terroir, the very barrels we use for aging also echo the unique characteristics of weather and soil found here."
After aging for 12 months in Biltmore oak barrels, this Chardonnay developed a delightful nose of caramel, coffee, and grilled pineapple, plus pleasant hints of oak that continue on the palate along with flavors of Meyer lemon, vanilla, and kiwi ahead of a lingering finish of honey and spice.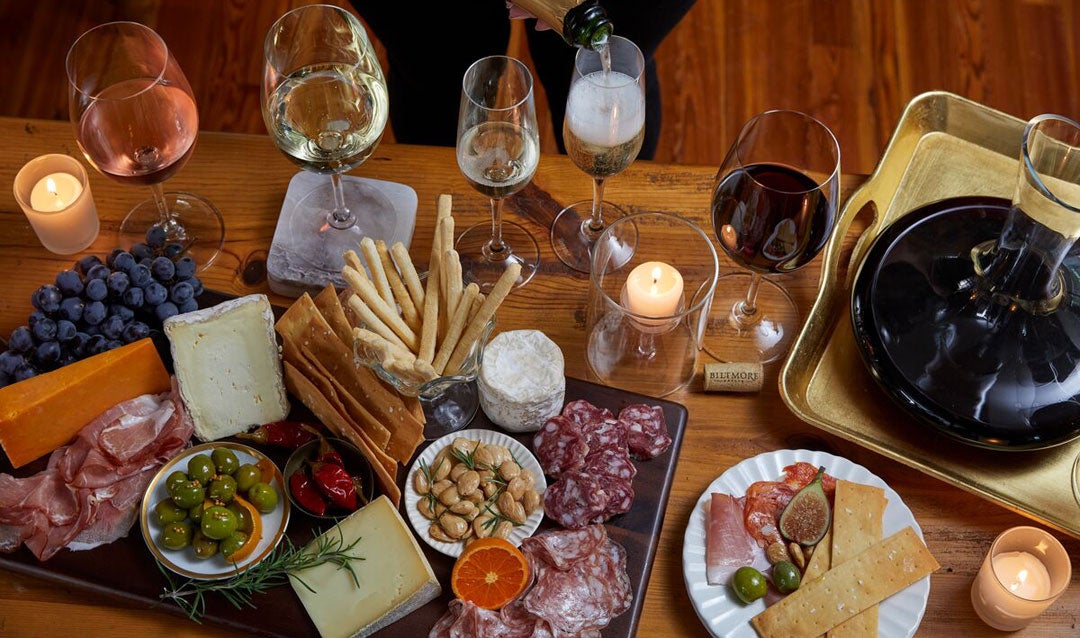 To further enhance the rich notes of this exceptional Chardonnay, Sharon suggests warming it slightly to around 60 degrees, then gathering friends together to savor a glass with a grazing platter featuring blue cheese drizzled with local honey, pistachios, and smoked trout dip.
Other excellent pairings include seafood cioppino, Caribbean-style red snapper, and mussels with a butter-and-garlic sauce and plenty of toasted baguettes for dipping.
Passion and perseverance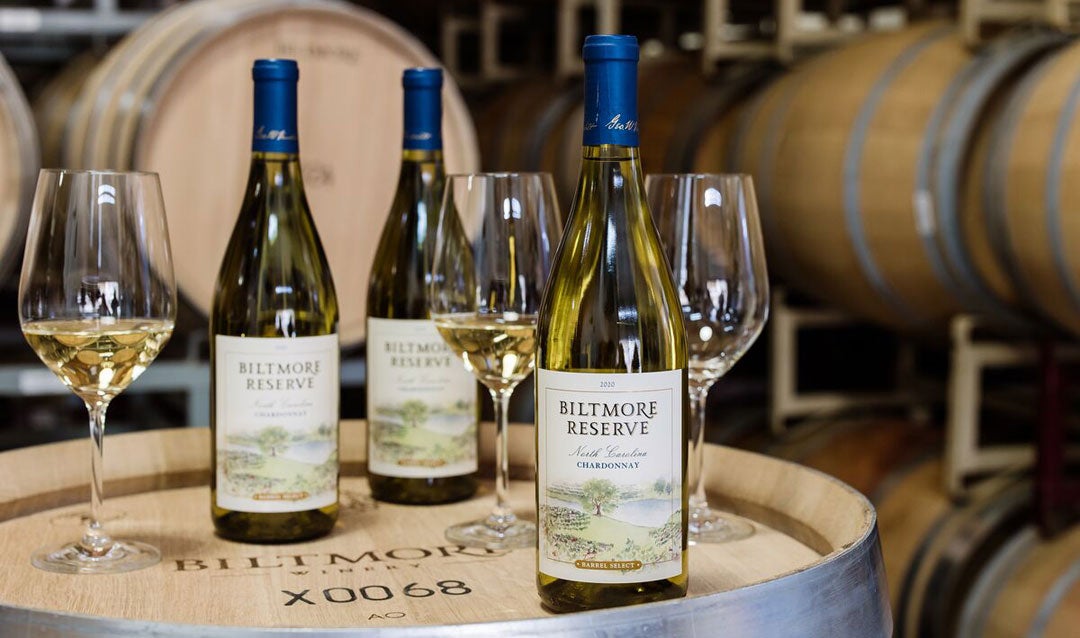 Sharon and the wine production team have called Biltmore® Reserve Chardonnay North Carolina 2020 Barrel Select wine "the taste of 2020 in a glass."
"That's not a negative attribute," Sharon noted. "It really refers to the fact that 2020 was a challenging year in many ways, but even so, we poured our passion, determination, and perseverance into this wine, and we see it as a tribute to North Carolina grape growing."
For the label, Lisa Vogel, Art Director, painted an original watercolor to distinguish this one-of-a-kind wine.
"I chose to include an iconic oak tree in the estate's vineyard," said Lisa, "as a visual way to represent the grapes and the barrels that earned this outstanding wine our exclusive Biltmore® Reserve Barrel Select designation."
Join the Vanderbilt Wine Club® now to experience this Chardonnay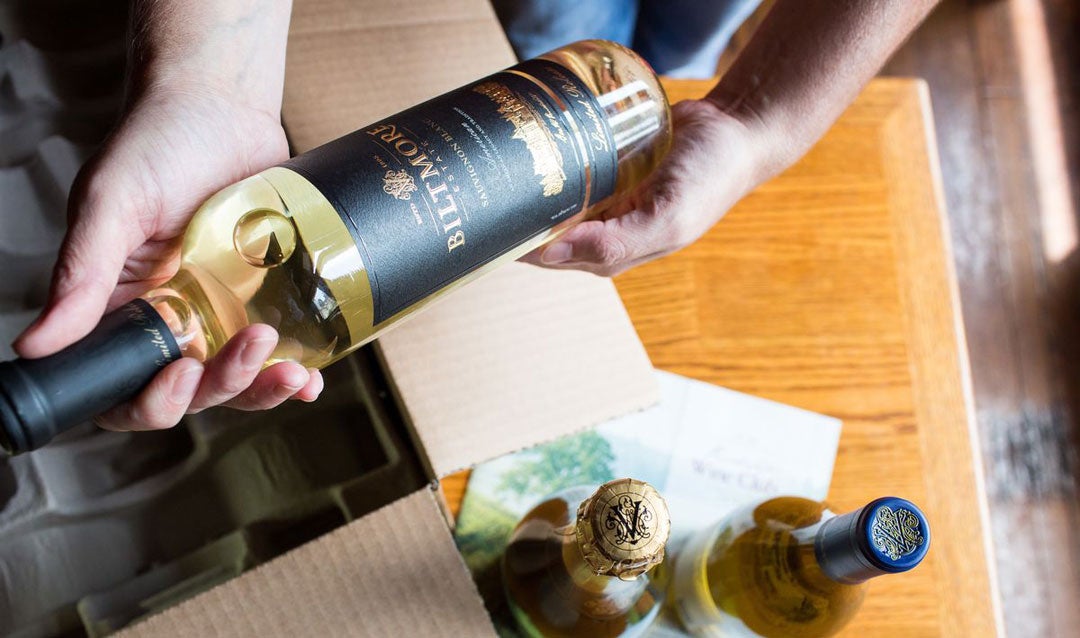 This wine will be released exclusively to our Vanderbilt Wine Club® members. Explore membership options at the Winery or online, and stock up on your favorite Biltmore wines at biltmoreshop.com.