It's that time of year when you want to pick perfect pairings for your seasonal celebrations, and Biltmore's holiday hospitality experts are ready to help you!
"For more than 125 years, Biltmore has been sharing our expertise in gracious entertaining," said Sharon Fenchak, Biltmore Winemaker. "Whether you're planning a holiday happening in your home, traveling to Biltmore for a family getaway, or hosting a virtual visit with faraway friends, we'll help you pick perfect Biltmore wine pairings for all your gatherings."
---
Friendsgiving (Saturday before Thanksgiving)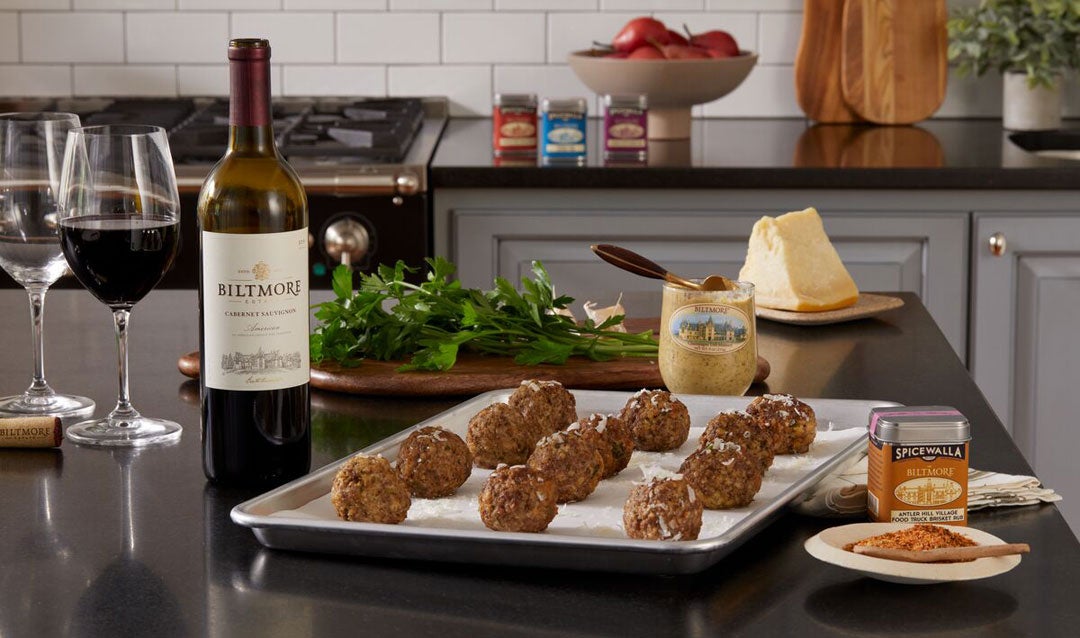 Traditionally celebrated on the Saturday before Thanksgiving, Friendsgiving is often a less formal gathering of friends and loved ones, with dishes ranging from traditional to potluck to leftovers.
"If you're not sure what your host is serving, or if you expect a lot of different dishes, it's a good idea to have both red and white wines on hand," Sharon said.

Friendsgiving food-and-wine pairing suggestions:
---
Thanksgiving (fourth Thursday in November)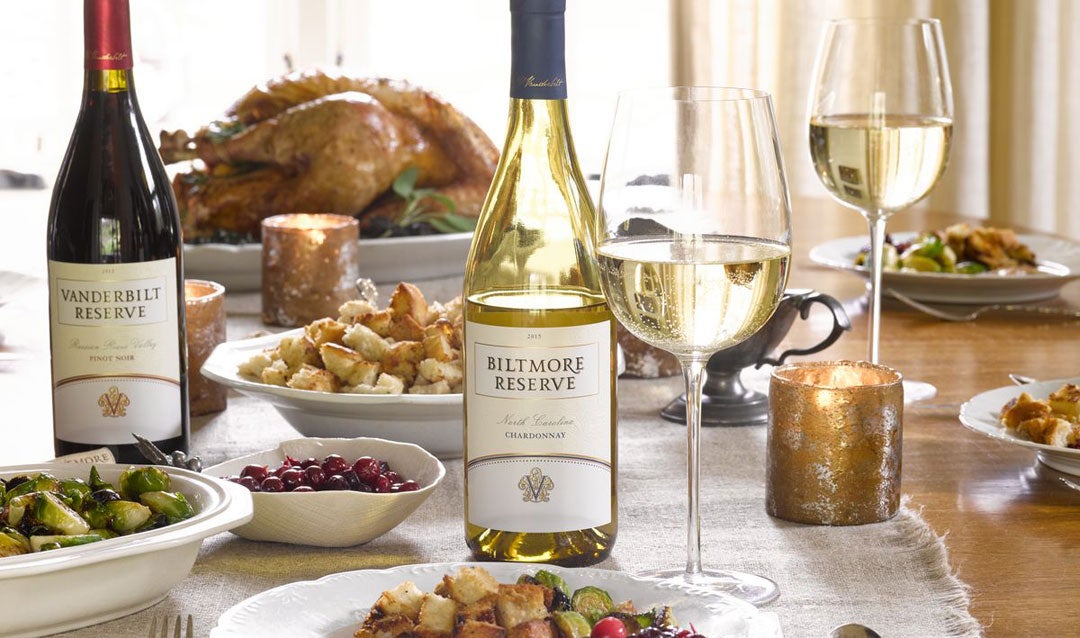 "Thanksgiving is probably the most food-oriented holiday of the year," said Sharon "and that's why we created our Thanksgiving Wine Trio featuring three outstanding Biltmore wines to pair with a wide variety of your favorite dishes."
For a traditional Thanksgiving menu, Sharon suggests these perfect pairings with wines from our Thanksgiving Trio:
Smoked Salmon Bruschetta
Green Beans with Pancetta and Hazelnut Brown Butter
Roast Turkey
---
Hanukkah (December 7–15, 2023)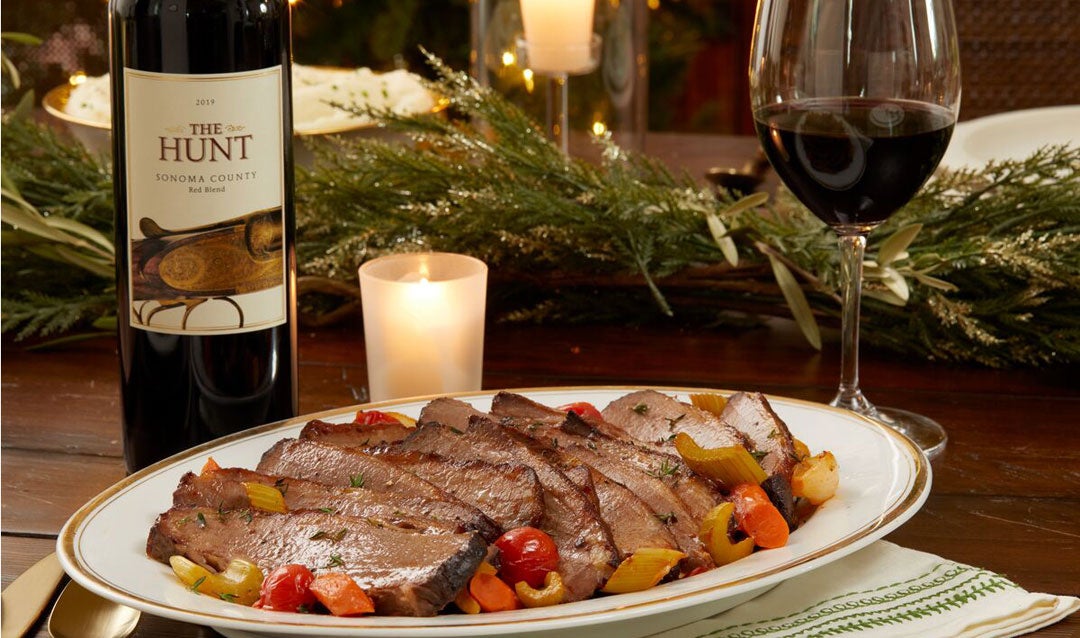 Known as the Festival of Lights, this Jewish tradition encompasses eight nights of celebration including stories, music, gifts and a variety of special dishes.
"While Biltmore wines are not certified Kosher, we would like to offer pairings that complement the delicious foods that are such an important part of the Hanukkah festivities," Sharon noted.
---
Winter Solstice (December 21, 2023)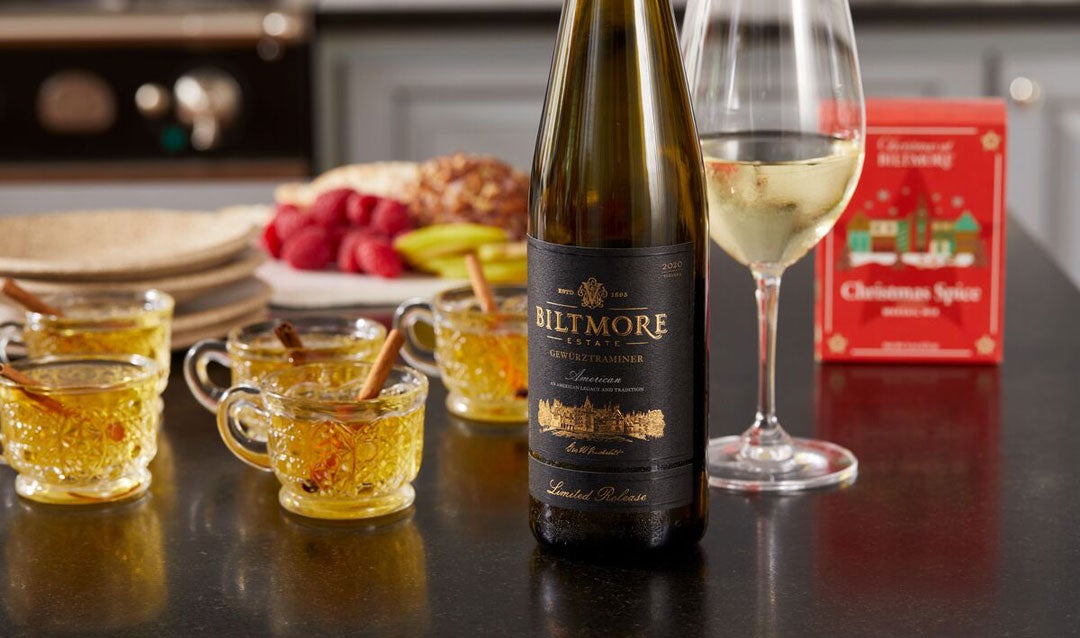 The winter solstice marks the start of winter in the northern hemisphere. Many cultures celebrate it in some fashion, although there are no well-established traditions for foods or activities.
"If you're planning a winter solstice gathering, or just enjoying some star gazing on the longest night of the year, it's a good time to sip something hearty like our award-winning Biltmore Estate® Limited Release Malbec," said Sharon.
Mulled wine
Port-style wine

Ventágeo® Red Dessert Wine is a port-style wine that warms up winter evenings with rich tastes of sun-dried stone fruit drizzled with hints of caramel.
---
Christmas (December 25)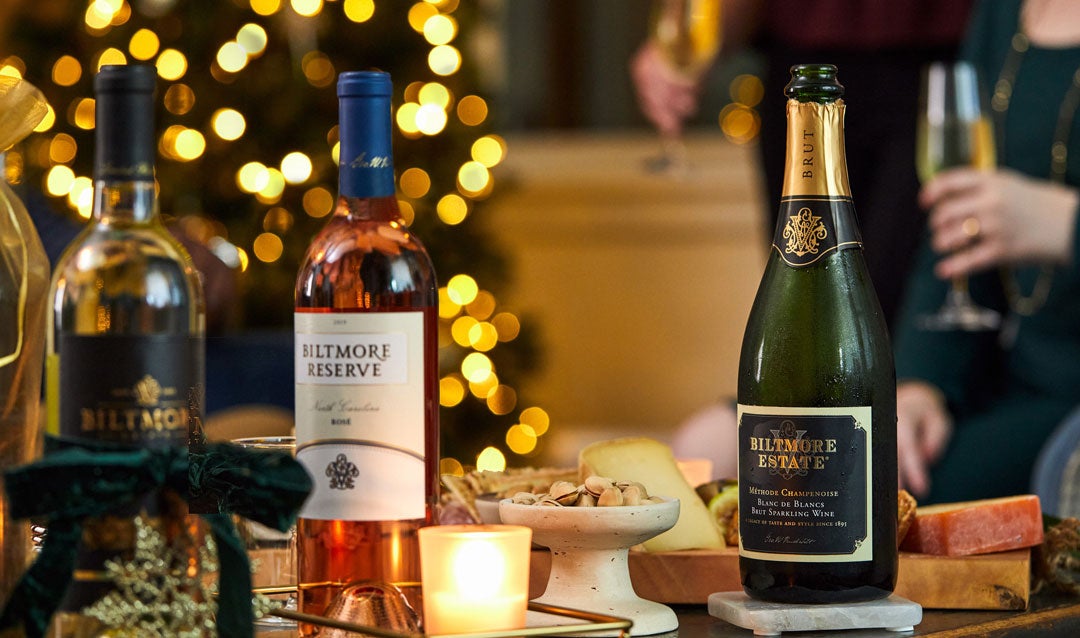 "There are as many ways to celebrate Christmas as there are people who celebrate it," said Sharon. "Instead of individual of wine-and-food pairings, we suggest choosing one of our convenient Biltmore wine bundles to have on hand for the holidays. That way, you'll be able to pick perfect pairings for all your seasonal occasions."
---
Kwanzaa (December 26, 2023–January 1, 2024)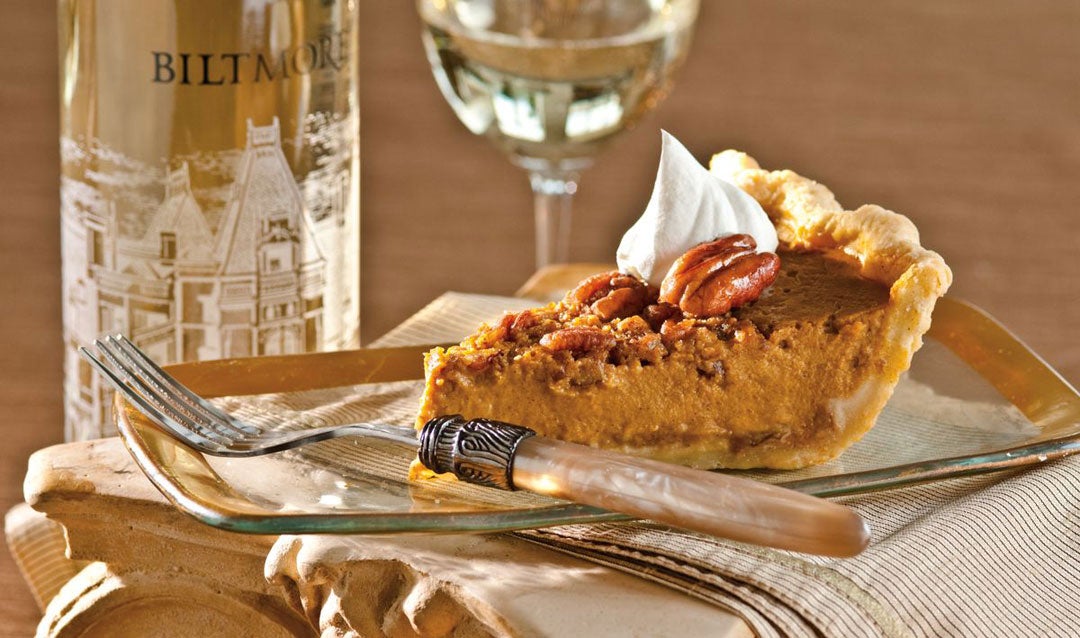 This week-long celebration of African cultures and principles is usually individualized by families or communities, but often includes singing, dancing storytelling, and a bountiful meal on the final night.
"A Kwanzaa menu can incorporate many different foods, with as much emphasis on the sides and desserts as the main offerings," said Sharon. "For that reason, we've suggested Biltmore wine pairings with a selection of some of the more traditional dishes."
Jerk chicken

For spicier dishes like this, a crisp, refreshing wine like Biltmore Estate® Dry Rosé is a great complement to intense flavors and peppery heat.

Savory Butternut Squash Tart
Praline Pumpkin Pie
---
New Year's Day (January 1)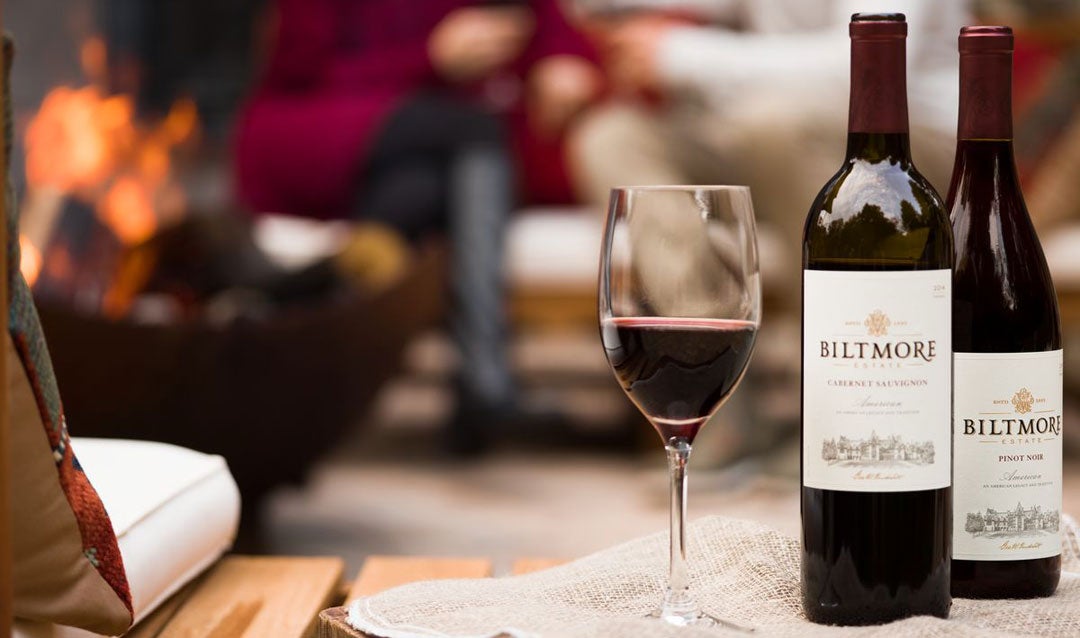 While New Year's Eve is all about sparkling wine, the traditional menu for New Year's Day calls for a bit more than bubbles to bring good luck in the coming months:
Pork tenderloin, Hoppin' John, and collard greens
---
Valentine's Day (February 14)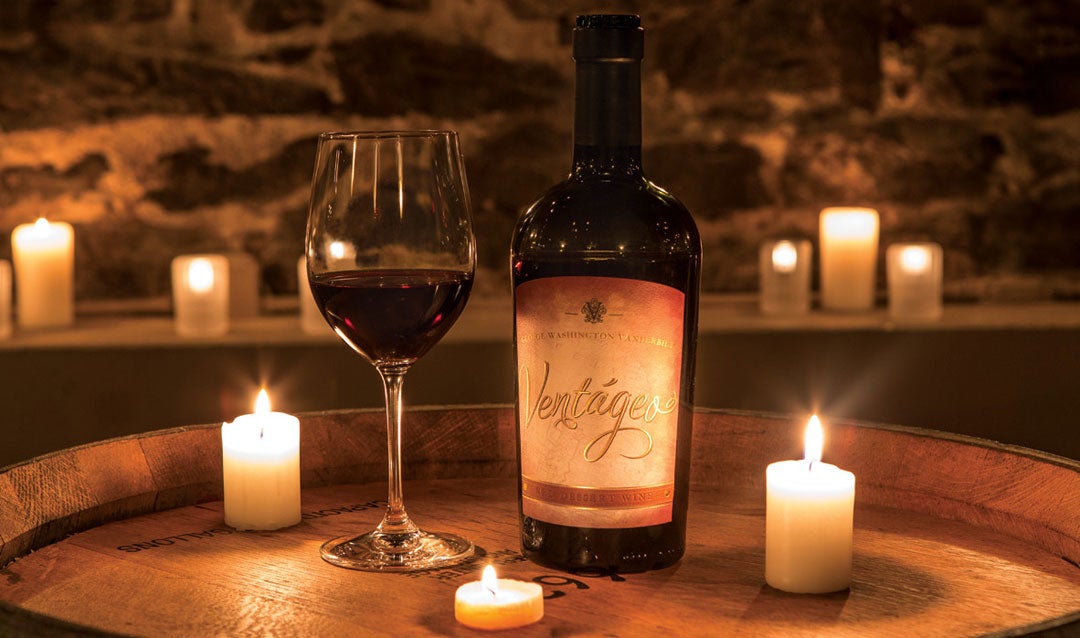 "On this most romantic holiday, there are numerous ways to celebrate, so we've listed some wine-and-food suggestions that allow you to pick perfect pairings for your special occasion," Sharon said.
Breakfast and brunch
Red wine and chocolates
Romantic dinner
Pick perfect pairings for all your seasonal celebrations!
Find these Biltmore wines for perfect pairings–plus all your other handcrafted favorites–in estate shops, online, and close to home with our Retail Locator.
For more holiday inspiration, visit our Gift Guide for Holiday Gatherings.