Here are 10 fast facts to help you learn more about each of the three individual Legends of Art & Innovation at Biltmore exhibition series:
Fast Fact #1: George Vanderbilt and Vincent van Gogh share a Dutch heritage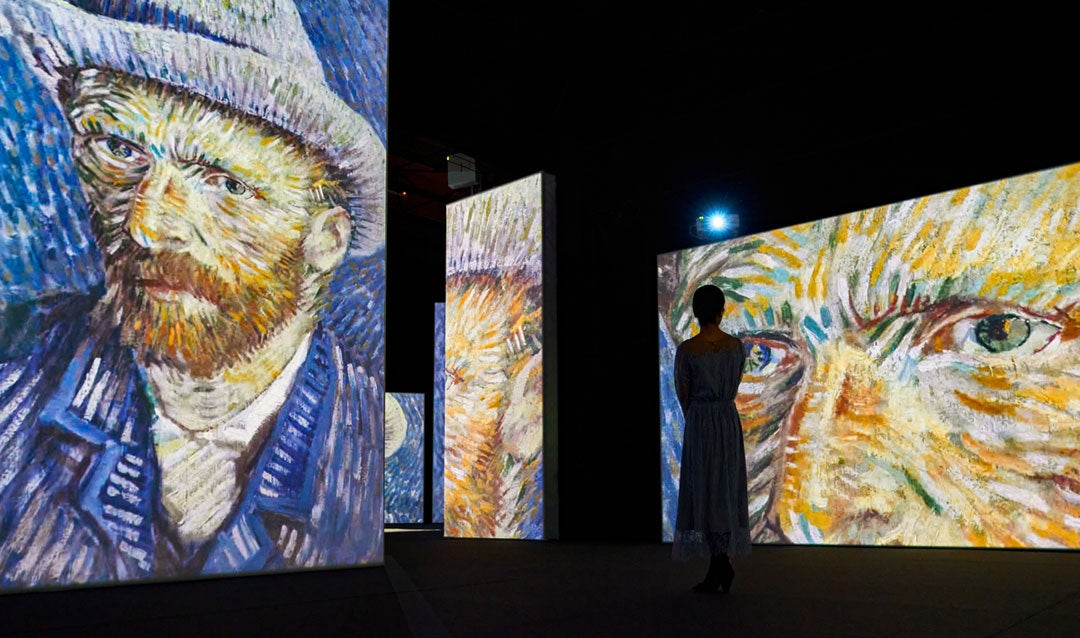 Artist Vincent van Gogh, the subject of our Van Gogh Alive exhibition that ends March 5, 2022, was born in 1853 in the Dutch village of Zundert.
Jan Aertson Van der Bildt (c. 1620–1704) emigrated from Holland to New Amsterdam (now New York City) around 1650. Jan Aertson had numerous children by several wives. His first three children were by his first wife Anneken Hendricks, who he married around the time he came to America. Among those children was Aris Janse, George Vanderbilt's great-great-great-great-grandfather.

George Vanderbilt was also inspired by his Dutch origin when he selected "Bilt" as the core part of the name for his estate.
Fast Fact #2: An interest in Asian art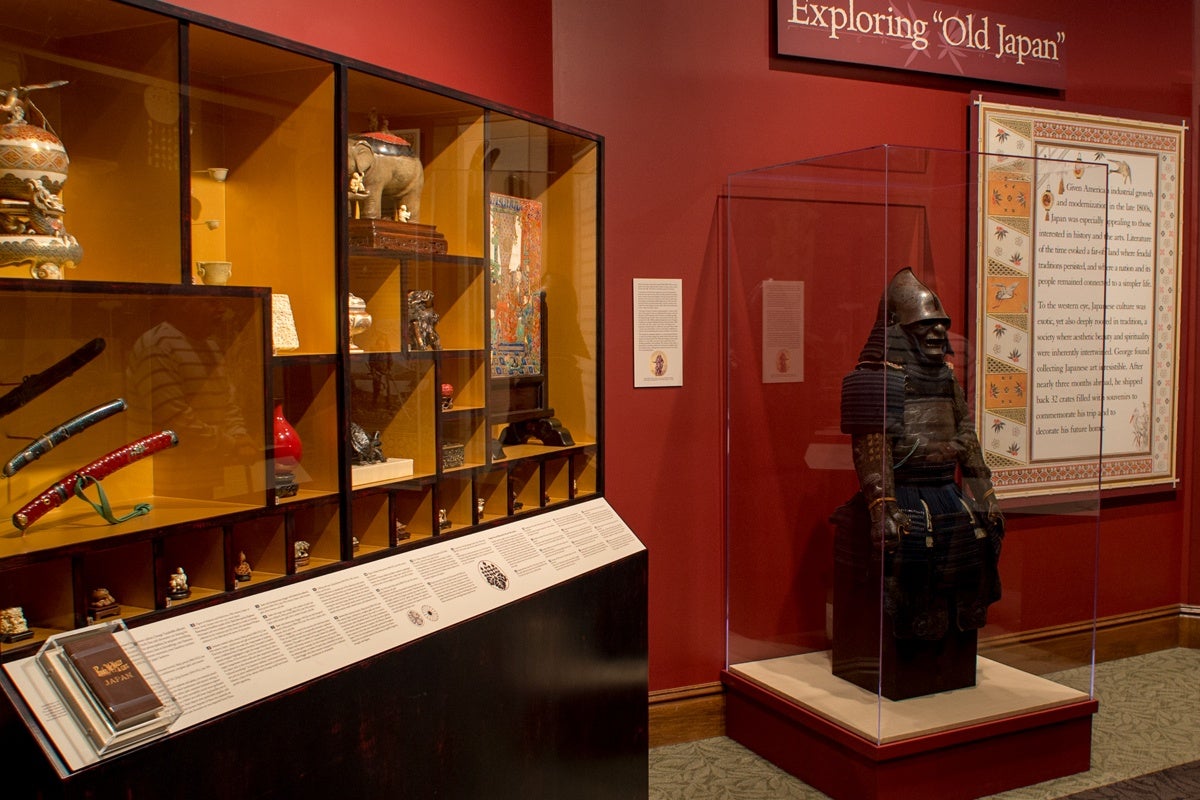 The late 19th century saw an increased fascination with Japan following its opening to the western world, especially in regards to its art and material culture (this trend was referred to as Japonisme).
Both Vincent van Gogh and George Vanderbilt demonstrated an interest in Japan: Van Gogh, through the study of Japanese prints that he collected, painting his own interpretations of the "exotic" style.
George Vanderbilt personally visited Japan in 1892, ultimately shipping home 32 cases full of "curios" that were scattered throughout Biltmore House. Edith and Cornelia Vanderbilt also visited Japan in the early 1920s.
Though Van Gogh never visited Japan, his correspondence shows that he felt that southern France was more evocative of Japanese atmosphere and landscape, which was one of the reasons he was drawn to Arles from Paris.
Fast Fact #3: A shared love of sunflowers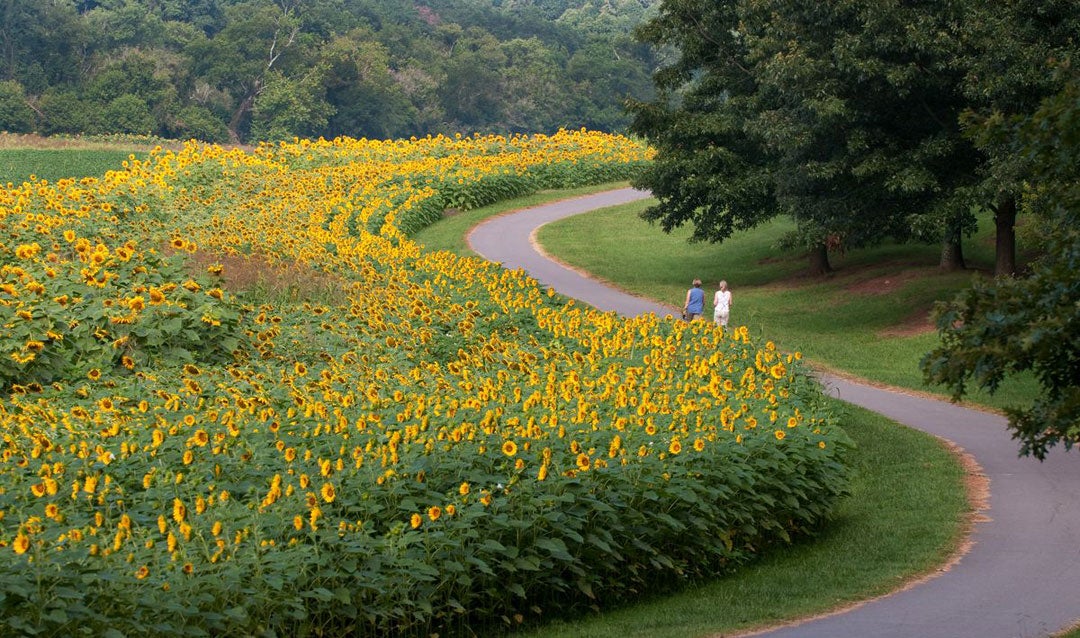 Vincent van Gogh found great inspiration in sunflowers. He loved their bright color, which many other artists found too garish. During his time in Arles, France, Van Gogh wrote "I find comfort in contemplating the sunflowers," to Emile Bernard, c. August 18, 1888.
Each year, Biltmore plants a swathe of late-summer sunflowers along the path from Antler Hill Village toward the Lagoon. We hope the glowing golden blooms provide inspiration and enjoyment for today's guests as well as a welcome treat for wildlife!
Fast Fact #4: Meet Monet & Friends March 9–July 10, 2022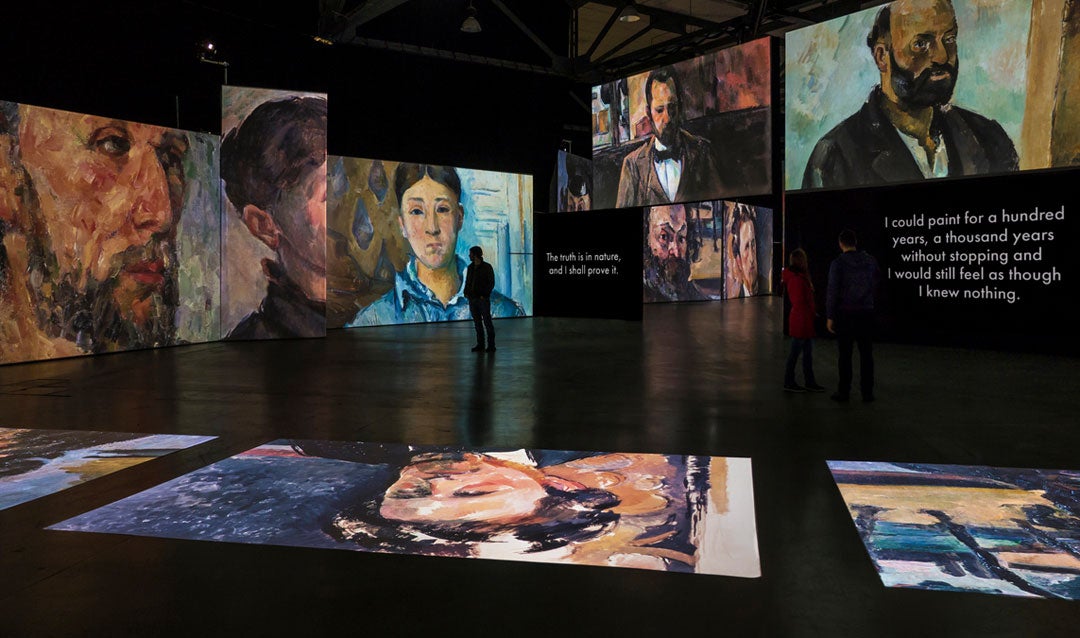 From March 9–July 10, 2022, Biltmore will be hosting the multisensory Monet & Friends – Life, Light & Color, created and produced by Grande Experiences, on the grounds of the estate. You'll be able to immerse yourself in breathtaking paintings projected on an enormous scale, illuminating the bold brushstrokes of Claude Monet, Camille Pissarro, Pierre-Auguste Renoir, Paul Cézanne, Edgar Degas, and more.

Two landscape painting by Claude Monet–Strada Romana à Bordighera (1884) and Belle-Île, le chenal de Port-Goulphar (1886)–were both purchased by George Vanderbilt from Durand-Ruel, the noted dealer of Impressionist art, in 1892.
There was also a third Monet landscape that Vanderbilt collected, though unfortunately it is not in Biltmore's collection today. Correspondence indicates that at least one of the Monet paintings spent some time in the Vanderbilts' Paris apartment, but none of them show up in any interior photos of Biltmore House. This is the first time in many years that the paintings are being installed in Biltmore House for more permanent display.
Fast Fact #5: Savor a masterpiece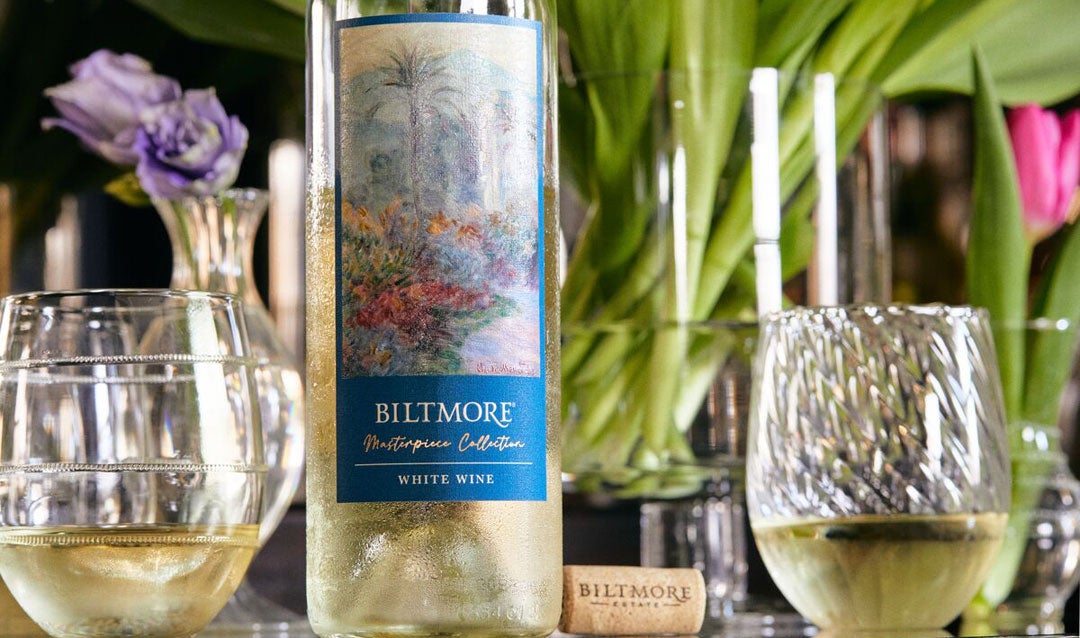 In honor of having two of Monet's masterpieces on display in Biltmore House, we've created a new wine for our Masterpiece Collection.
The inaugural release is a crisp, smooth, refreshing white blend handcrafted to honor George Vanderbilt's legacy as a passionate collector of extraordinary art and exceptional vintages, with a stunning label that features Claude Monet's colorful Strada Romana à Bordighera landscape painting.
Fast Fact #6: Breakfast with Renoir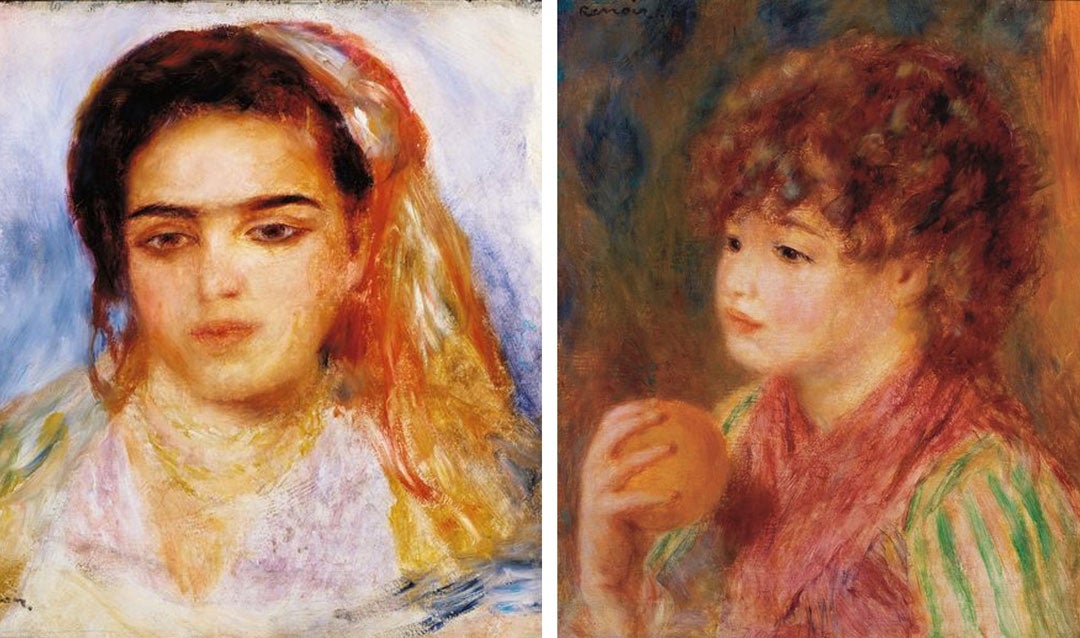 In addition to the Monets he collected, Vanderbilt also acquired two paintings by Pierre-Auguste Renoir from Durand-Ruel in 1892. Both appear in the earliest photos of the Breakfast Room, meaning they have been on display in America's Largest Home® for around a hundred years—possibly longer!
Child with an Orange (1881) and Young Algerian Girl (1882) represent a lesser-known part of Renoir's work when he was painting colorful scenes from Algeria rather than life in Paris.

George Vanderbilt visited the Mediterranean region several times in his life, including an 1894 trip that included stops in Algeria.
Fast Fact #7: Lasting impressions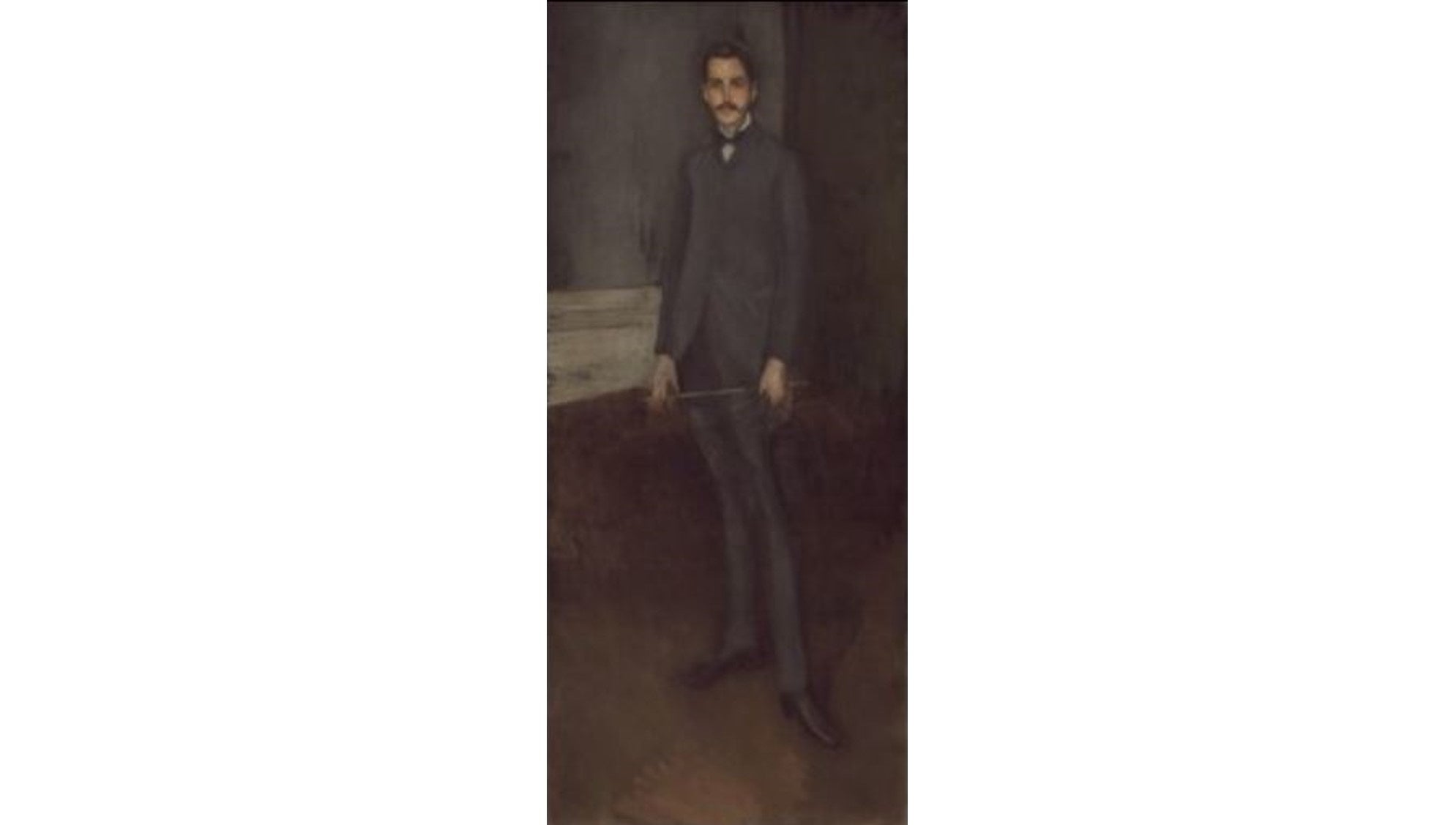 Impressionism interested Vanderbilt so much that in the late 1800s he acquired a total of 16 paintings by Claude Monet, Édouard Manet*, Pierre Auguste Renoir, Maxime Maufra, and James McNeill Whistler to furnish his homes.
While many of those names have become synonymous in the modern era with Impressionism and high-value art, others (like Maufra) are less well-known. George Vanderbilt seemed to collect those works that he enjoyed, not purely because they were associated with famous names.

Correspondence reveals that George Vanderbilt was often acquiring works from artists that he had a personal acquaintance with, most notably in the case of Whistler. Vanderbilt acted as a patron for Whistler, supporting his work and demonstrating a great respect for him as an artist. He even acted as a pall-bearer at Whistler's funeral.
*The Manet paintings are no longer in Biltmore's collection as they were donated to the National Gallery in Edith Vanderbilt's will.
Fast Fact #8: Curious correspondence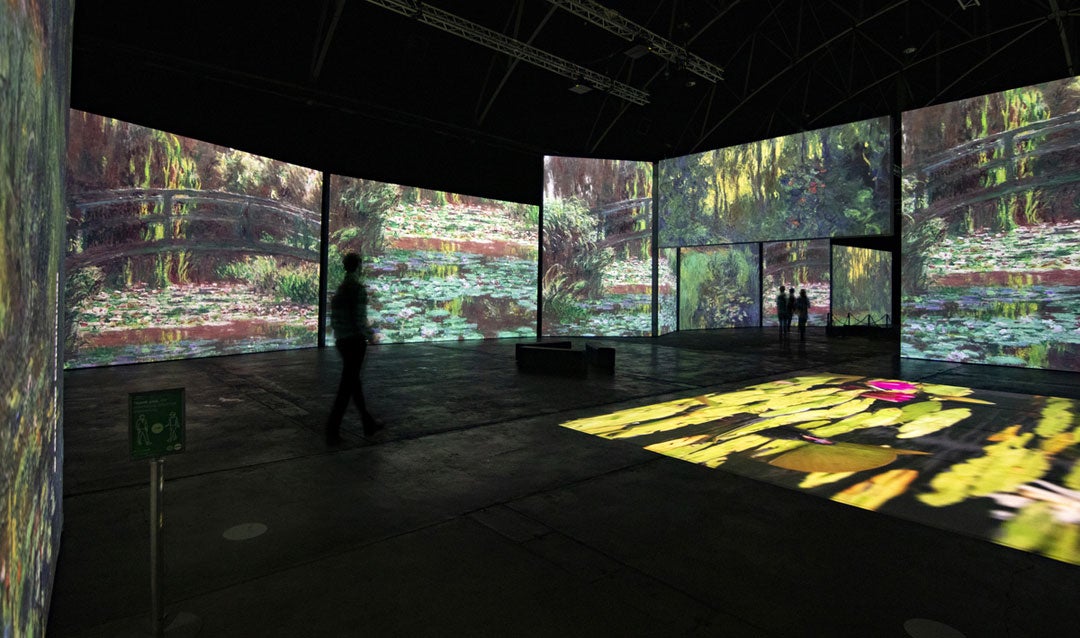 We have letters in our archives from Claude Monet regarding a visit that George and Edith Vanderbilt were hoping to make to him in 1904. We don't know if the visit ultimately happened, but either way they indicate a certain level of acquaintance between the Vanderbilts and Monet beyond just collectors.
We also have correspondence indicating that the Vanderbilts were acquainted with Impressionist painter Mary Cassatt, and that she had been planning to paint portraits of Edith and Cornelia Vanderbilt, but was prevented from doing so by illness.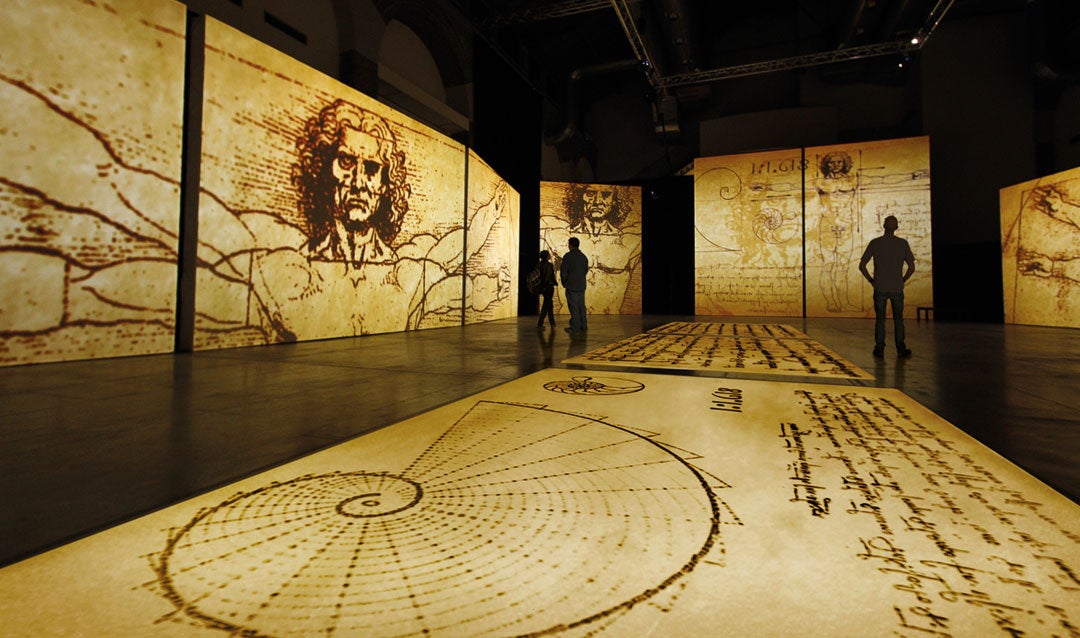 Fast Fact #9: Discover Da Vinci, July 14, 2022–January 8, 2023
Following the conclusion of Monet & Friends, our Legends of Art & Innovation at Biltmore series will conclude with Leonardo da Vinci – 500 Years of Genius, from July 14, 2022–January 8, 2023.
Inventor, artist, scientist, engineer, sculptor, anatomist, musician, architect, philosopher—Da Vinci was all of these things. His brilliance and many extraordinary achievements are brought to vivid life in the world's most comprehensive and thrilling Leonardo da Vinci experience, created and produced by Grande Experiences.
Fast Fact #10: Old Masters and modern favorites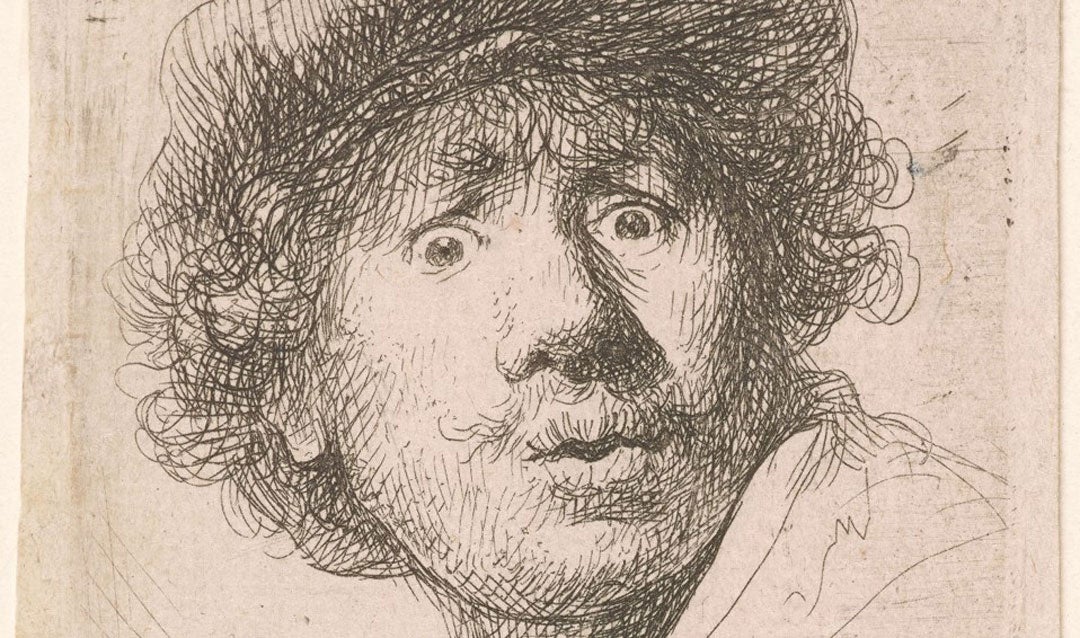 George Vanderbilt's collection included an interesting combination of Old Masters and more modern artists like the Impressionists mentioned above. The two Old Masters he favored were Rembrandt and Dürer, though his interest did not stop there. His collection includes two prints made after Da Vinci paintings, including The Last Supper and a self-portrait.

Vanderbilt's book collection includes several books about Da Vinci, including Leonardo da Vinci: the Florentine years of Leonardo & Verrocchio (1913) which is in the Biltmore House Library.
Don't miss our Legends of Art & Innovation at Biltmore series!
There's still time to immerse yourself in Van Gogh Alive before it ends on March 5, 2022. Tickets are on sale now for Monet & Friends, and will be available soon for Leonardo da Vinci — 500 Years of Genius.
All three multisensory exhibitions are created and produced by Grand Experiences and hosted at Amherst at Deerpark® on the grounds of the estate.