Whether you're packing a picnic on Biltmore Estate, entertaining friends and family outdoors, or simply relaxing on your porch or patio this summer, our wine experts offer tips for enhancing warm weather sipping with award-winning Biltmore Wines.
Refresh your palate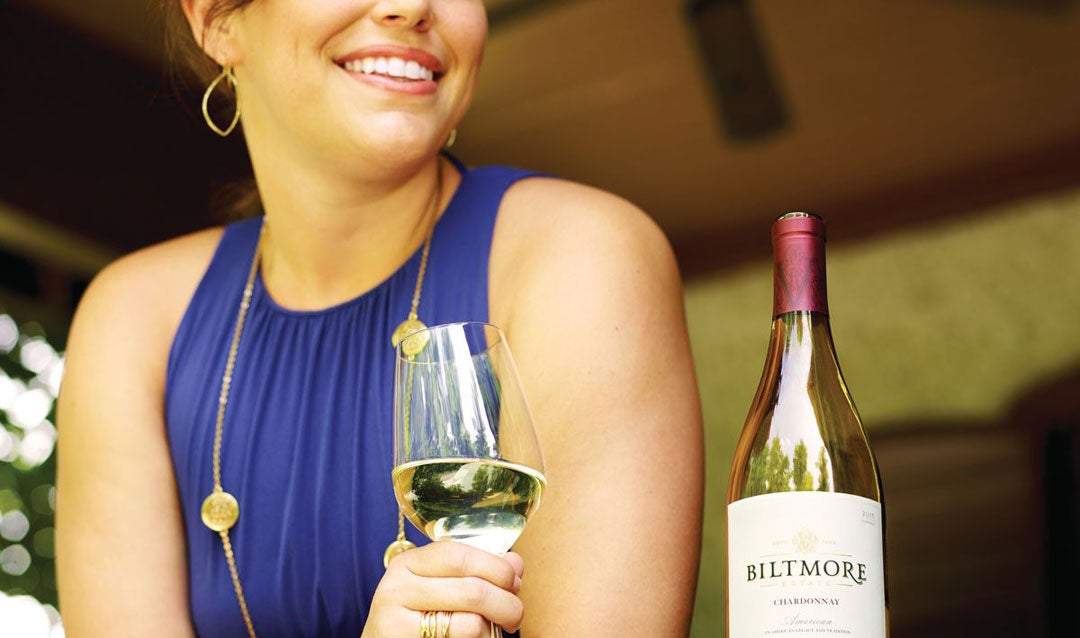 Biltmore Estate winemaker Sharon Fenchak recommends focusing on lighter, dryer, more acidic wines during the warmest months of the year.
According to Sharon, these wines refresh your palate in the same way lemonade does when the weather heats up and you feel more thirst.
"Sweeter wines tend to leave you thirsty, while wines with higher acidity such as our own crisp Biltmore Estate® Sauvignon Blanc can actually quench your thirst on a warm spring or summer day," Sharon said.
Crisp white wines for warm weather sipping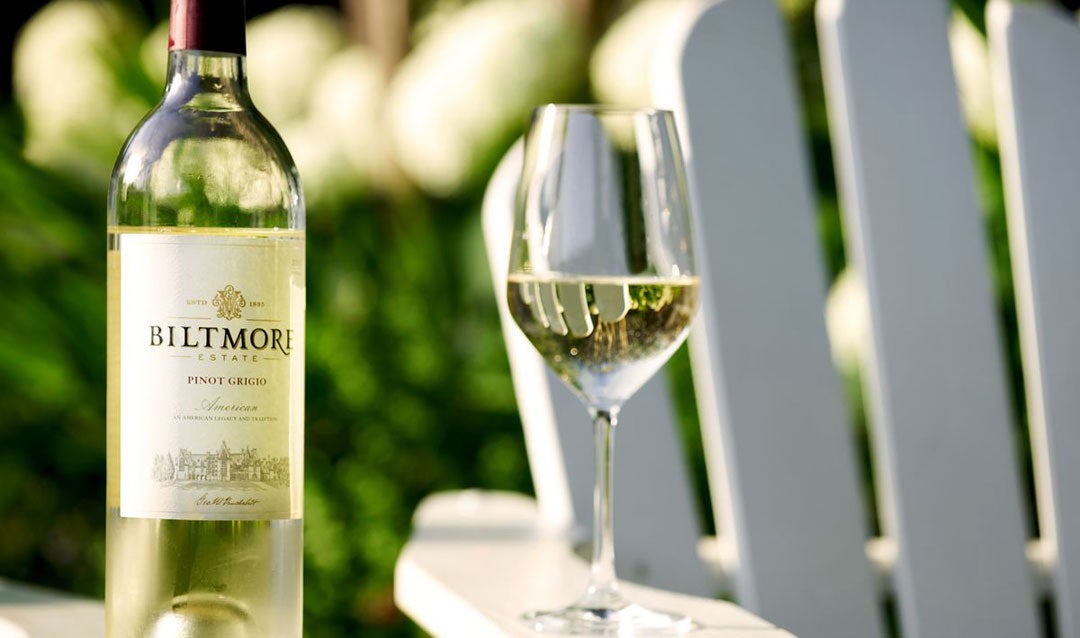 "Another great choice is Biltmore Estate® Limited Release Sauvignon Blanc. It is refreshing and surprisingly creamy with notes of coconut and key lime," said Sharon, "and it pairs beautifully with salads, chicken, and grilled fish–the kinds of food you tend to serve in warmer weather.
Sharon also recommends Biltmore Estate® Pinot Grigio with its spicy citrus finish, and our off-dry, approachable Biltmore Estate® Albariño as especially nice options for sipping outdoors on spring and summer evenings.
Prefer a cool, elegant classic white wine for summer sipping? Biltmore Estate® Chardonnay offers crisp fruit flavor and hints of oak to complement everything from grilled vegetables to chicken and seafood.
Pick the perfect rosé for warm weather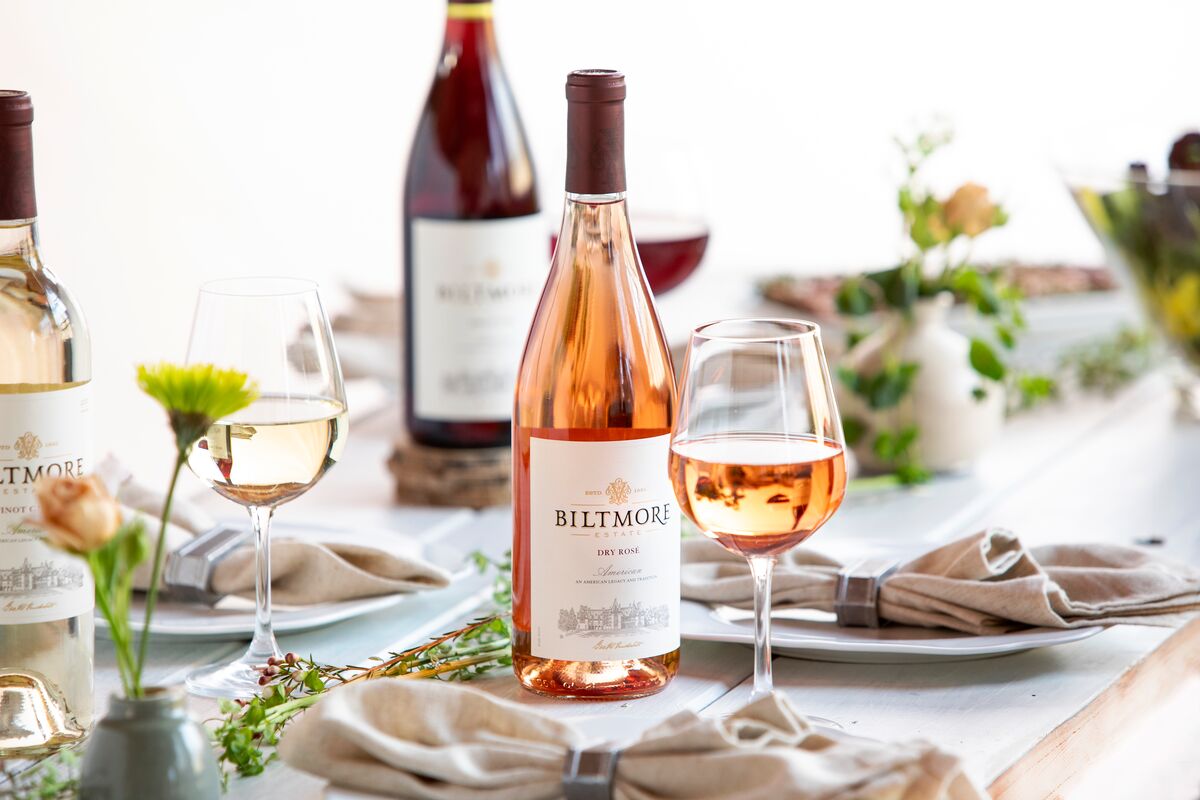 Rosé drinkers will appreciate our Biltmore Estate® Dry Rosé, a surprisingly dry wine with delicate layers of berry flavors. It's perfect with chicken, pork, salmon, and sausage–serve it along with all those smoky grilled favorites at your next backyard barbecue–or enjoy it in our refreshing "Love Never Runs Dry" cocktail.
Warm-weather sippers for red wine lovers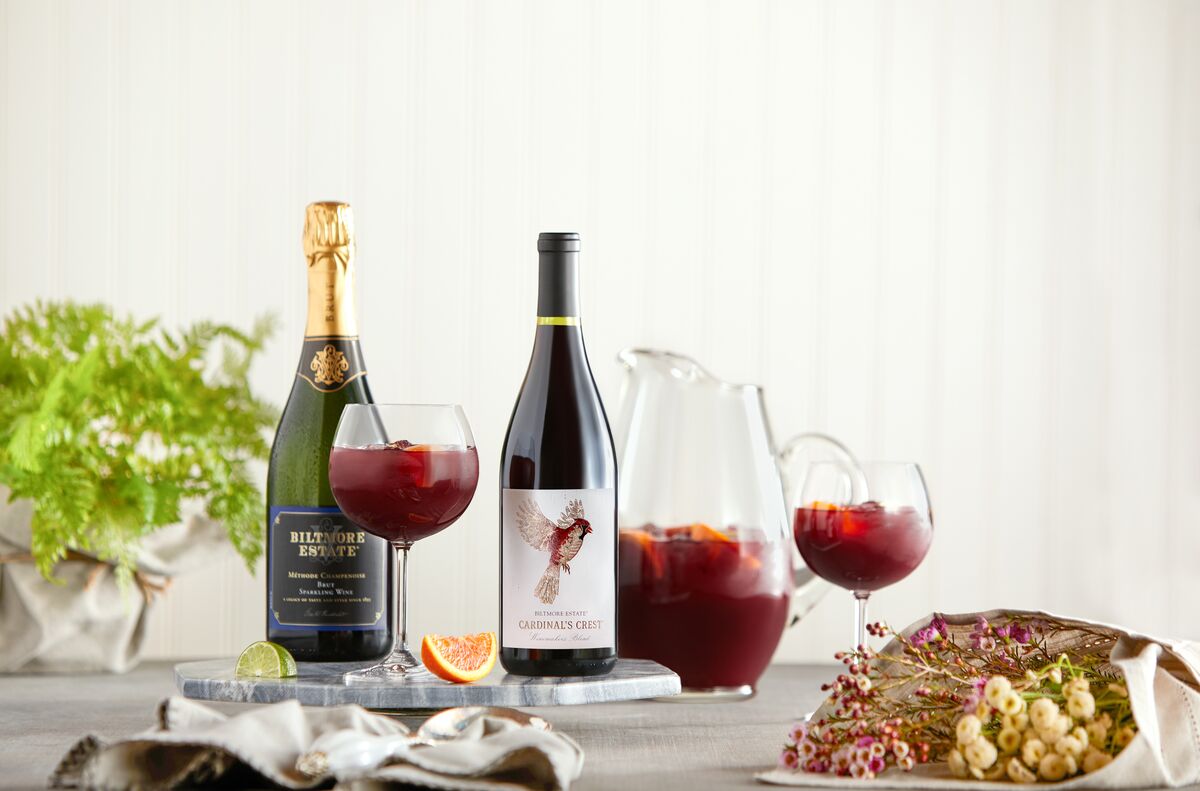 Sharon recommends mellow, versatile reds for the warm weather sipping; one of the best is Biltmore Estate® Cardinal's Crest—a smooth, easy-to-drink blend.
"Enjoy it by the glass, or mix up a pitcher of fruity Cardinal's Crest Sangria to sip in the shade," Sharon said. "Your friends will thank you!"
Biltmore bubbles are festive and fun!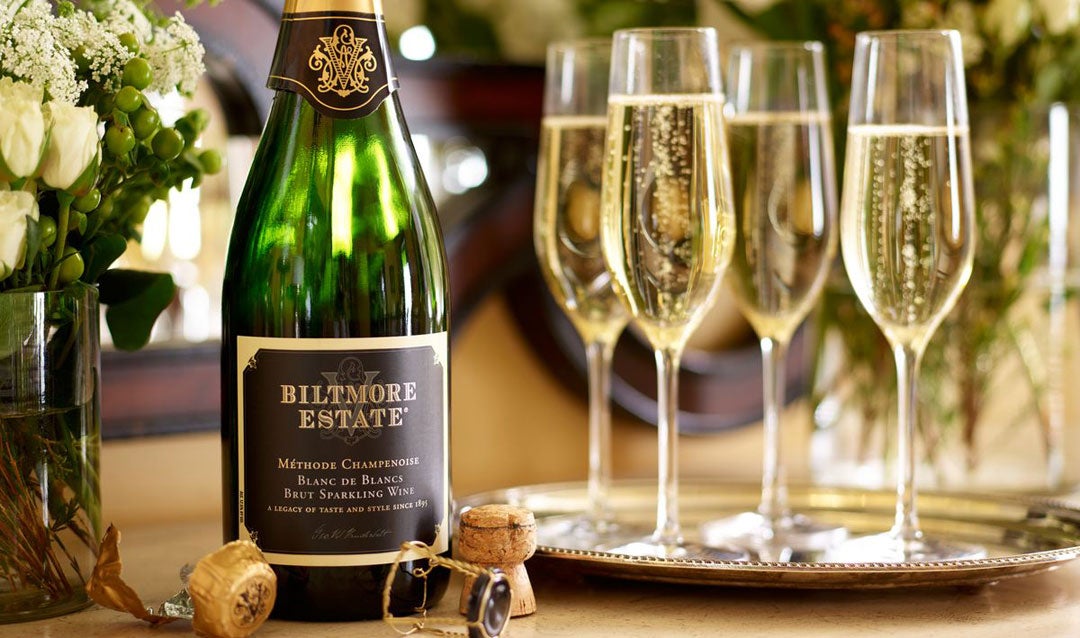 Like something bubbly? Sparkling wines like our Biltmore Estate® Brut, handcrafted in the traditional méthode champenoise style, are perfect for warm weather sipping on their own and as the base of mimosas or other cocktails.
Cool down with the 20-minute rule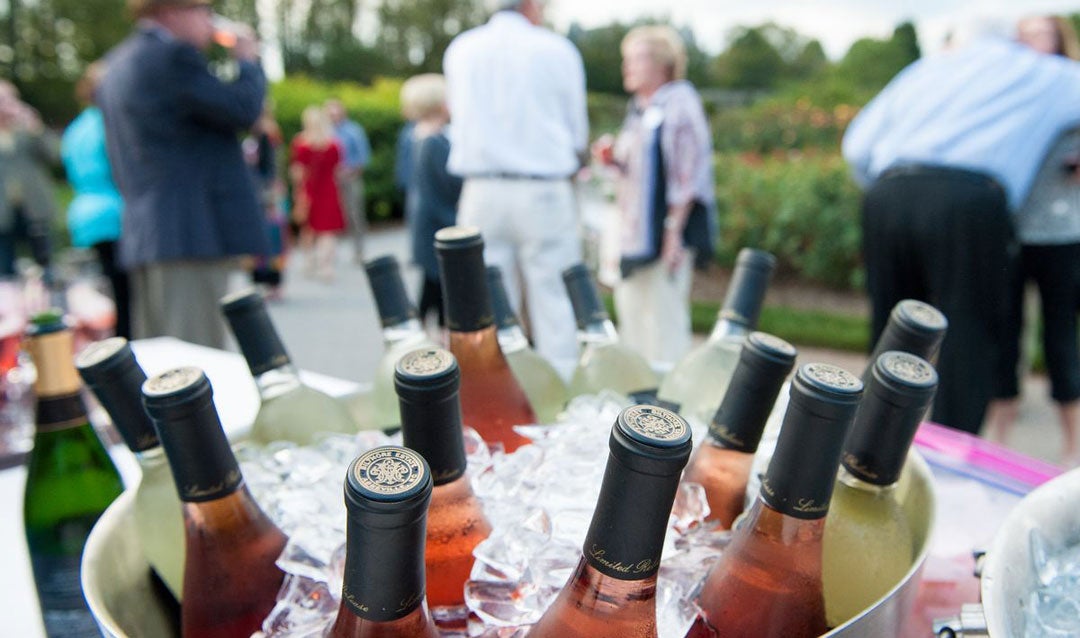 "Whatever wine you prefer, make sure you chill it first, even if it's a red wine," said Sharon. She suggests that you cool reds for about 20 minutes before you serve them. For white wines, remove from the refrigerator 20 minutes prior to serving so their aromas and flavors can be released.
"The most important rule of wine? Drink what you like, regardless of the time of year!" Sharon said.
Enjoy Biltmore wines for warm weather sipping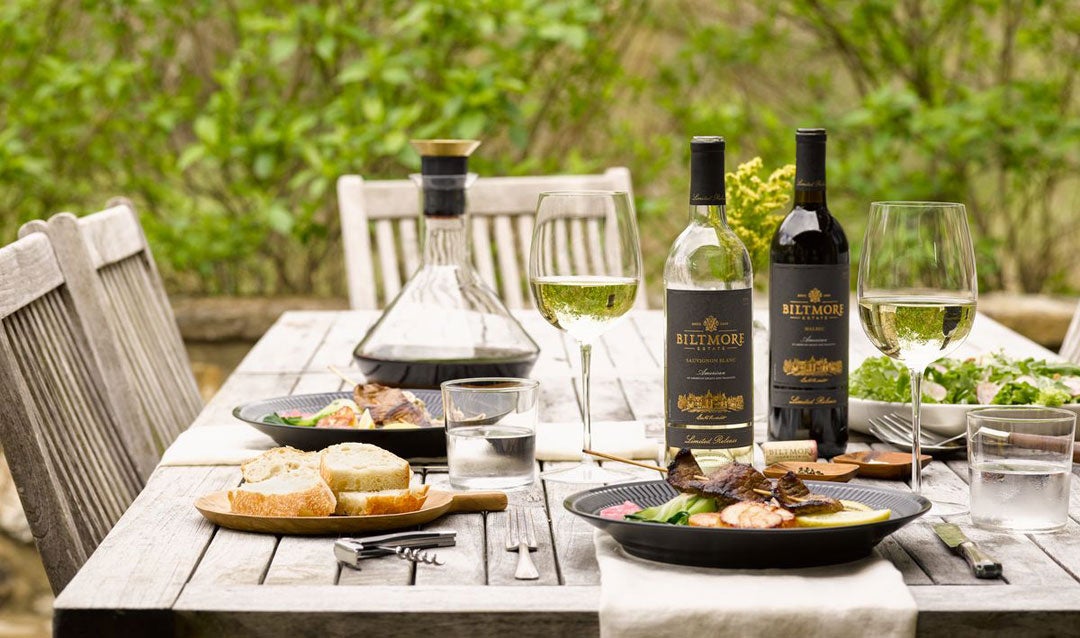 Find your favorite Biltmore wines at Biltmore Estate shops and restaurants, our Winery, or purchase them online at biltmoreshop.com/wines.