With five great reasons to "fall" in love with rosé wines this fall, they're not just for spring and summer sipping any more!
1. Rosé wines are very versatile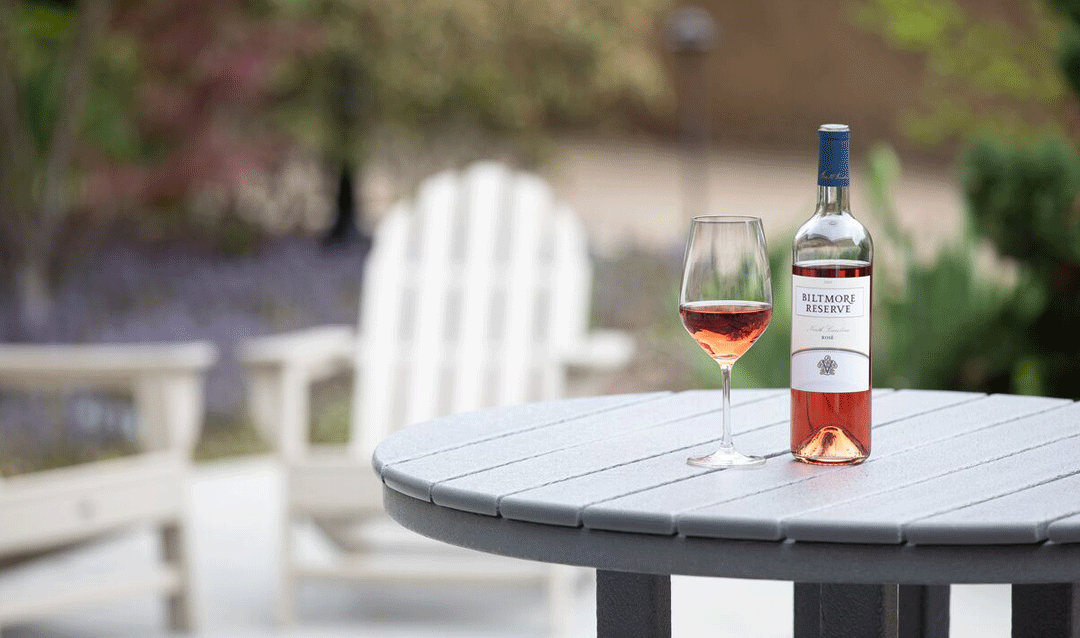 "Rosé wines are more versatile than you think," said Sharon Fenchak, Biltmore's winemaker. "They pair well with cooler weather and the heartier dishes that accompany the season.
A perfect example is our Biltmore® Reserve Rosé North Carolina–an exceptional wine handcrafted from outstanding Cabernet Sauvignon and Cabernet Franc vines in our estate vineyard as well as local grapes grown at a lower elevation. This lovely wine features a delicate sweetness, hints of spice and white pepper, plus roundness and good mouthfeel.
Approachable and easy to drink, the style is reminiscent of classic old-world rosés. Enjoy it year-round with charcuterie, mustard-glazed salmon, pesto pizza, smoked gouda cheese, and serve it with holiday favorites like glazed ham.
2. A dynamic hybrid wine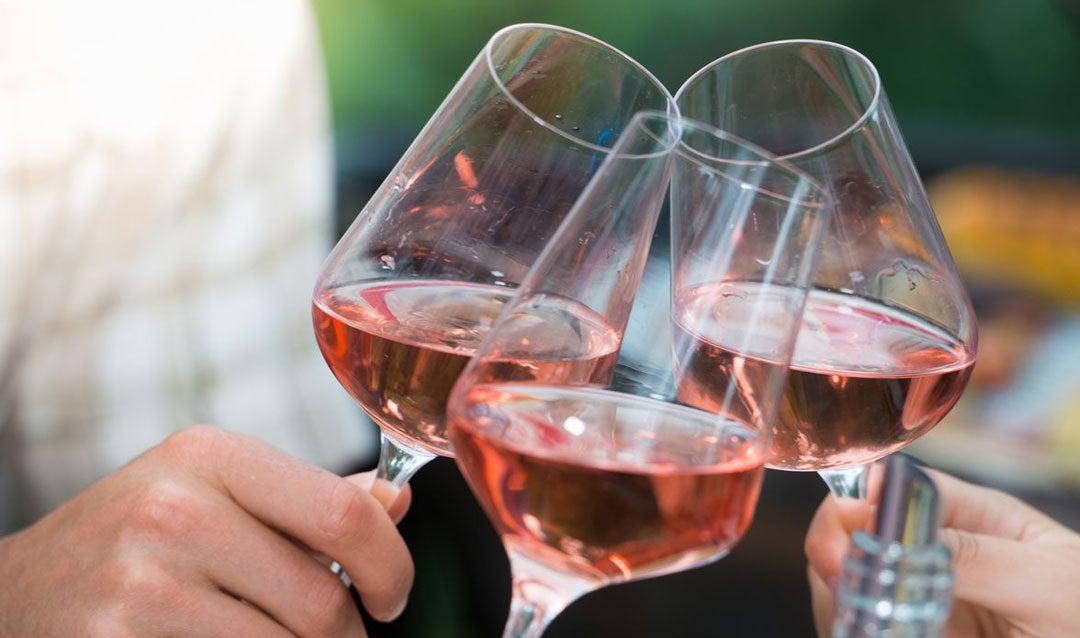 Rosé wine is a dynamic hybrid of tannic reds and fruity white wines, which enhances its versatility.
"Rosés offer the best of both worlds," Sharon said. "To create a rosé, you begin by crushing red grapes, but you don't leave the juice in contact with the skins as long as you would for a red wine. This process imparts the classic rosy color and also allows the juice to keep some of the natural tannins in red grapes, but keeps the wine crisp and fruity–more like a white wine."
3. Rosé wine is an affordable option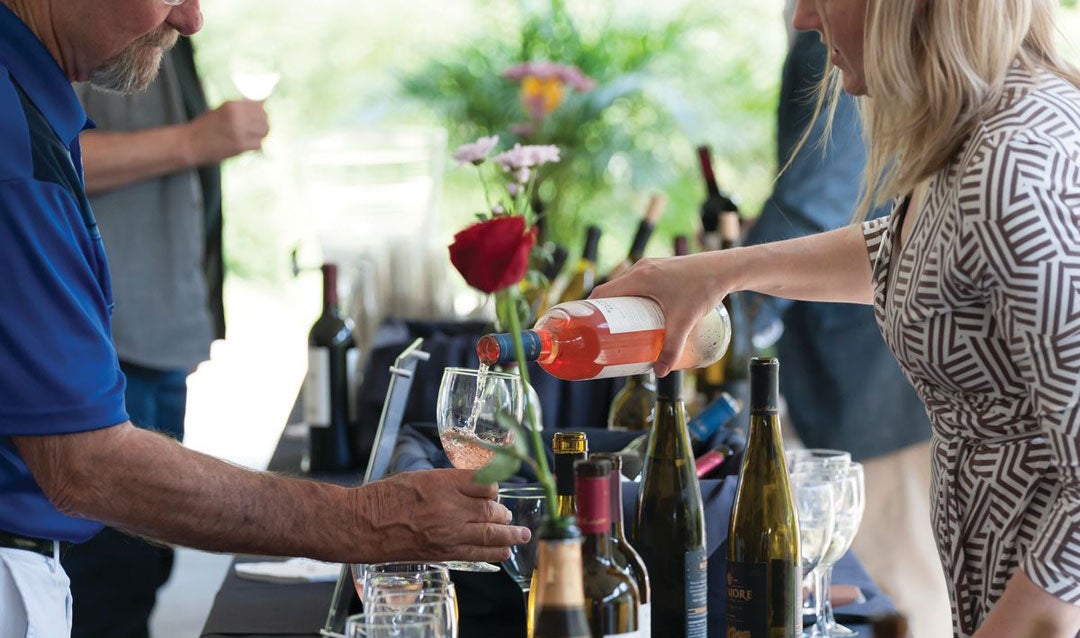 As we head into the holiday season, we often focus on heartier red wines for cool weather and finer wines for gift-giving occasions and special celebrations. Since distinguished reds and gift-worthy wines tend to be pricier than others, rosés can be a more affordable option.
"Even though rosés are becoming more and more popular year-round, there are some very affordable wines to consider, like our Biltmore Estate® Zinfandel Blanc de Noir," said Sharon.

"Blanc de noir refers to a rosé or blush style wine created by pressing a red grape such as Zinfandel," Sharon explained. "I handcraft ours to offer tropical fruit aromas and bright berry flavors that pair well with casual fare including chicken, pasta with cream or red sauce, pizza, and spicy cuisine."
4. Transition the season with rosé wines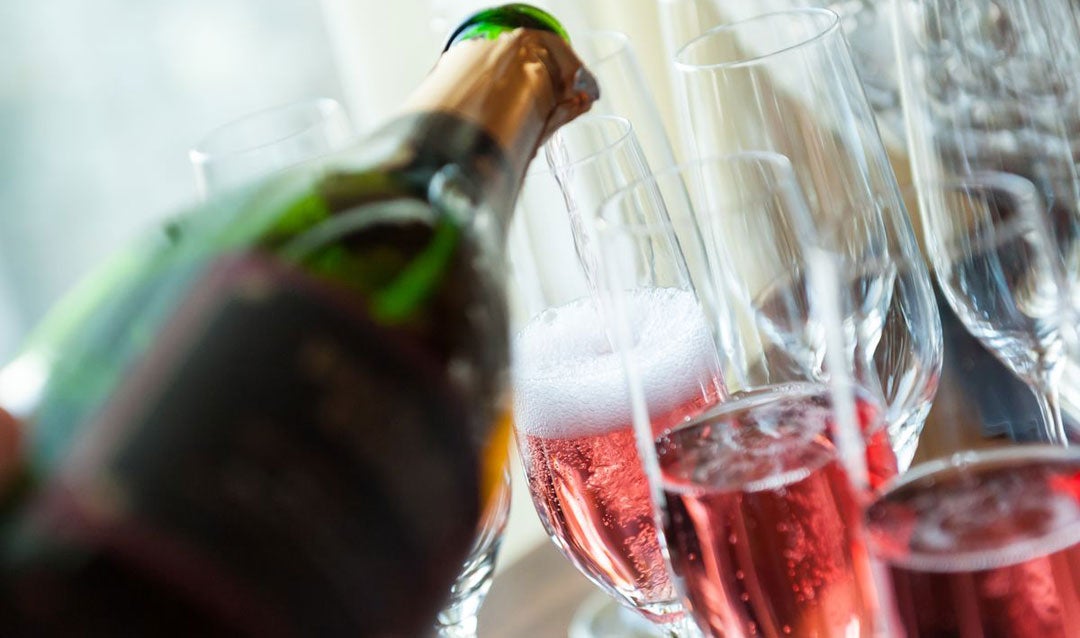 According to Sharon, rosé makes an excellent transitional wine between seasons.
"If you're used to sipping rosés in spring and summer, keep enjoying them during the warmer days of fall," said Sharon. "They're just as crisp and refreshing on a sunny afternoon in October as they are in April. I personally recommend our Biltmore Estate® Blanc de Noir, handcrafted in the traditional méthode champenoise to create fine, tiny bubbles!"
With delicious fruit-forward flavors of cherries and strawberries, this pretty-in-pink Biltmore bubbly pairs well with turkey (hello, Thanksgiving!), mahi-mahi, pound cake, brie cheese, and fresh fruit.
5. Fall flavor profile
Refreshing and crisp, rosé wines mirror the essence of the fall season, making them perfect for autumnal sipping.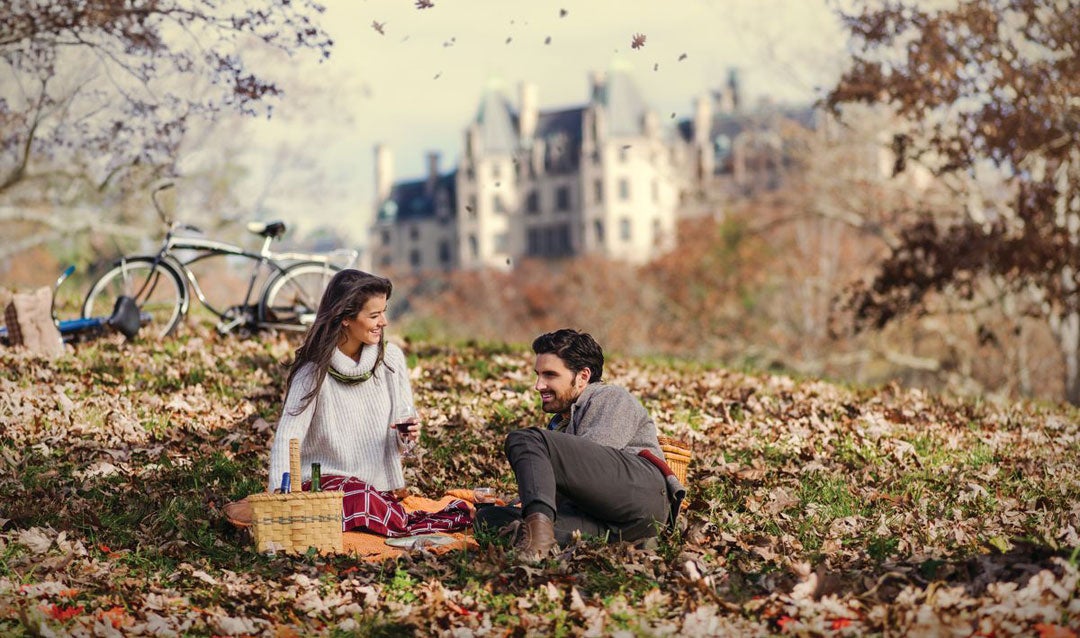 "Fall brings tailgating at football games, hiking to take in scenic views, and cool evenings when you gather around the fire pit," said Sharon, "so you'll want to have plenty of Biltmore rosé wines on hand to complement all the casual activities that characterize the season.
Our Biltmore Estate® Dry Rosé as the perfect pick for all your favorite fall functions. Bright, fruity layers of berry flavor make this wine an outstanding partner for chicken, pork, salmon, and sausage–especially when your fire up the grill and gather your friends together to enjoy it with you!
Fall for all your favorite Biltmore wines today!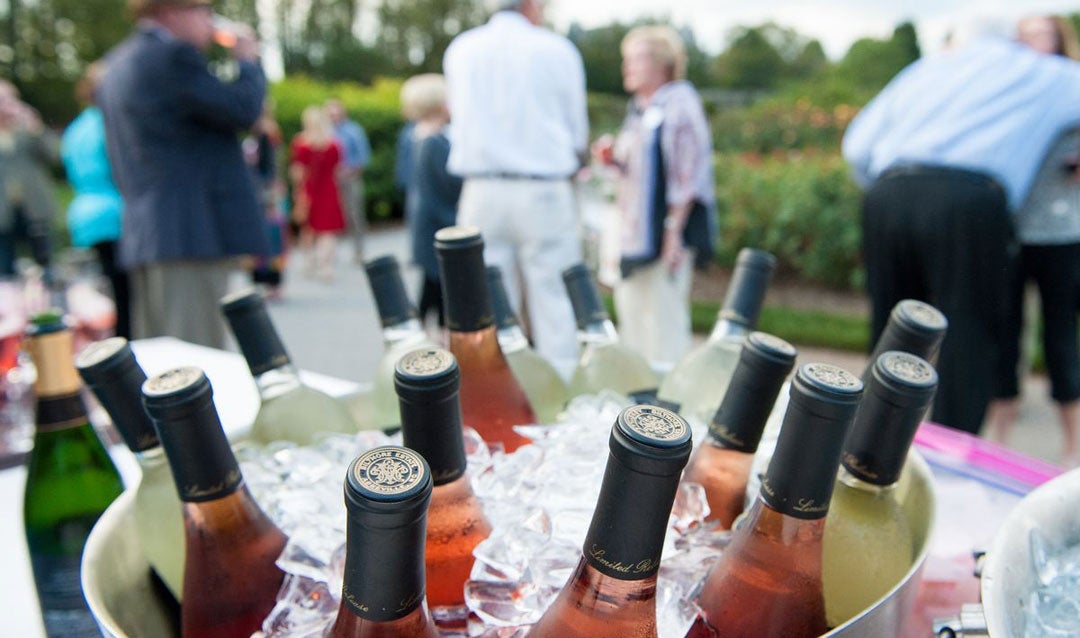 Stock up on our outstanding rosés and other award-winning Biltmore wines now in estate shops, online, and with our Retail Locator.