Afternoon tea at Biltmore is a treasured tradition inspired by the Vanderbilt family.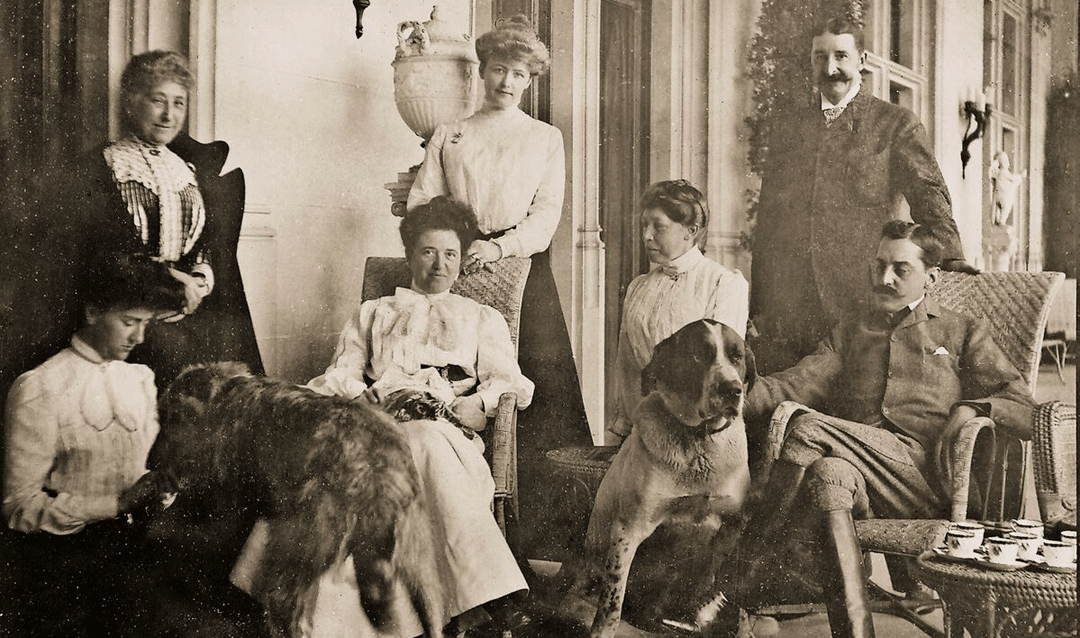 Afternoon tea at Biltmore
Although "taking tea" often seems like a formal affair, archival records show that afternoon tea at America's Largest Home® wasn't always regimented. "We have photos that show the Vanderbilts and their guests having tea while lounging outside with their dogs," said Lauren Henry, Curator of Interpretation.
Another photo shows George Vanderbilt pouring tea for Edith at Buck Springs Lodge in a very rustic setting. "What this photo tells me is that tea was very much a part of their culture, an integral part of daily activities. They probably served it on camping trips!" Lauren said.
The perfect place for afternoon tea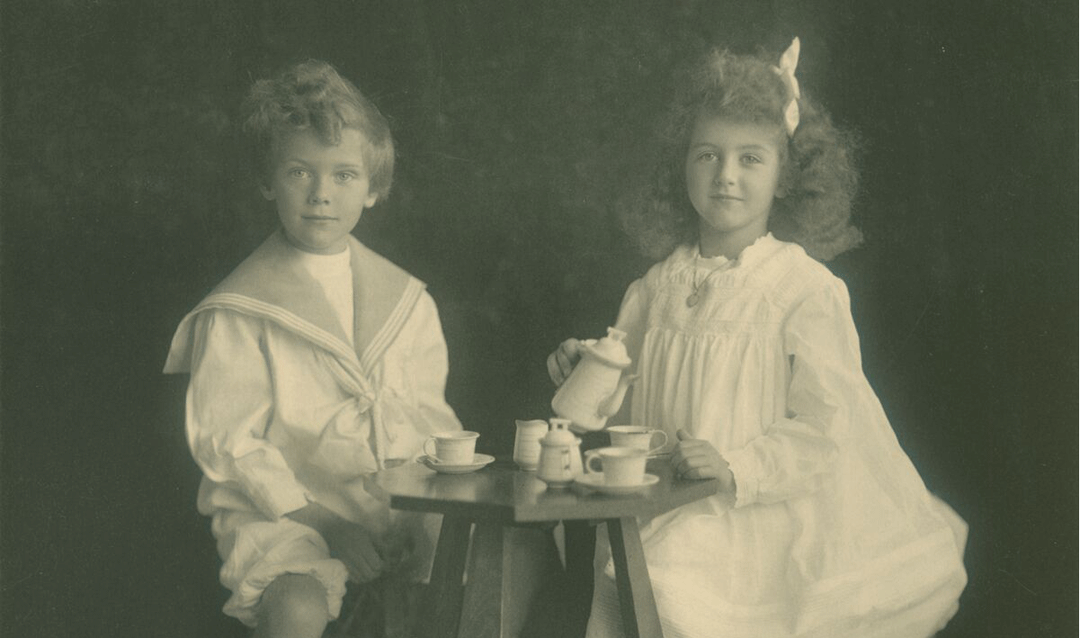 Children were often included at tea with the Vanderbilts. "There is a letter from Edith Vanderbilt's sister Pauline describing her day at Biltmore and talking about the children coming down for tea," said Lauren. "It was unusual in those days for kids to be present at tea with the adults, but Pauline noted it was a good time to reconnect."
The Vanderbilts frequently served tea in the Tapestry Gallery. "I like to imagine that in the winter they pulled up chairs to the fireplace," Lauren said. "And in warmer weather they sometimes enjoyed afternoon tea on the Loggia to take advantage of the cool breezes and breathtaking views all the way to Mt. Pisgah."
Served in style
Here's a selection of the stylish tea sets that the Vanderbilts and their guests enjoyed at Biltmore: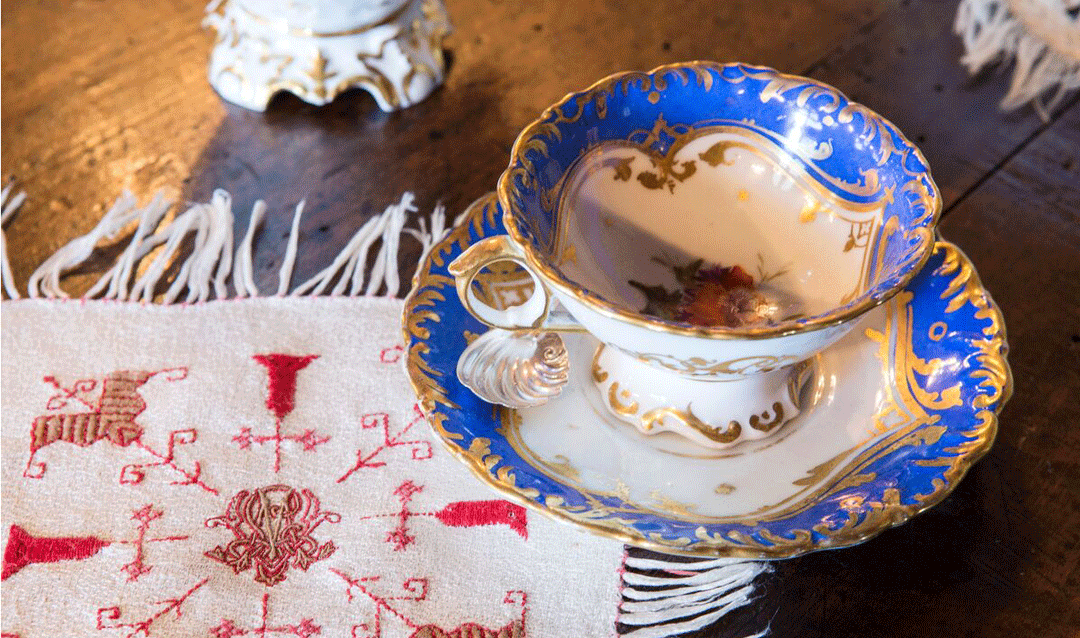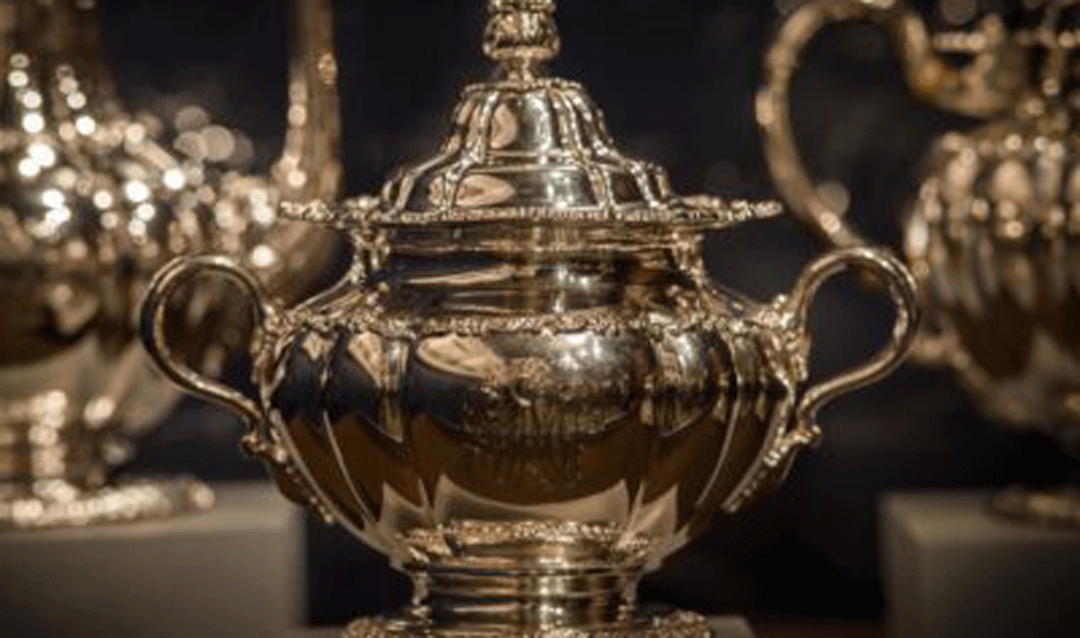 Reserve afternoon tea at Biltmore today!
For more inspiration on the tradition of taking tea, reserve Afternoon Tea at the The Inn on Biltmore Estate®. It's the perfect opportunity to relax with friends and feel just as if you were a special guest of the Vanderbilts.
Your afternoon tea is served in The Dining Room of The Inn and features delights such as fresh-baked scones with clotted cream, honey, and preserves, artfully prepared sweet and savory canapés, and finely cut tea sandwiches. You can even indulge in a carefully crafted tea-infused cocktail or other spirited offerings.