Enjoy this archived Biltmore Blooms content from Spring 2021!
---
Experience our annual Biltmore Blooms celebration across the estate as winter loosens its grip to make way for spring!
Gardens and grounds
From the earliest flowering shrubs and vivid blooms in the Walled Garden–including this year's colorful kaleidoscope of yellow, white, pink, purple, and red tulips in the patterned beds–to the glorious progression of color along the Approach Road, we've been delighting guests with our annual Biltmore Blooms celebration for more than three decades.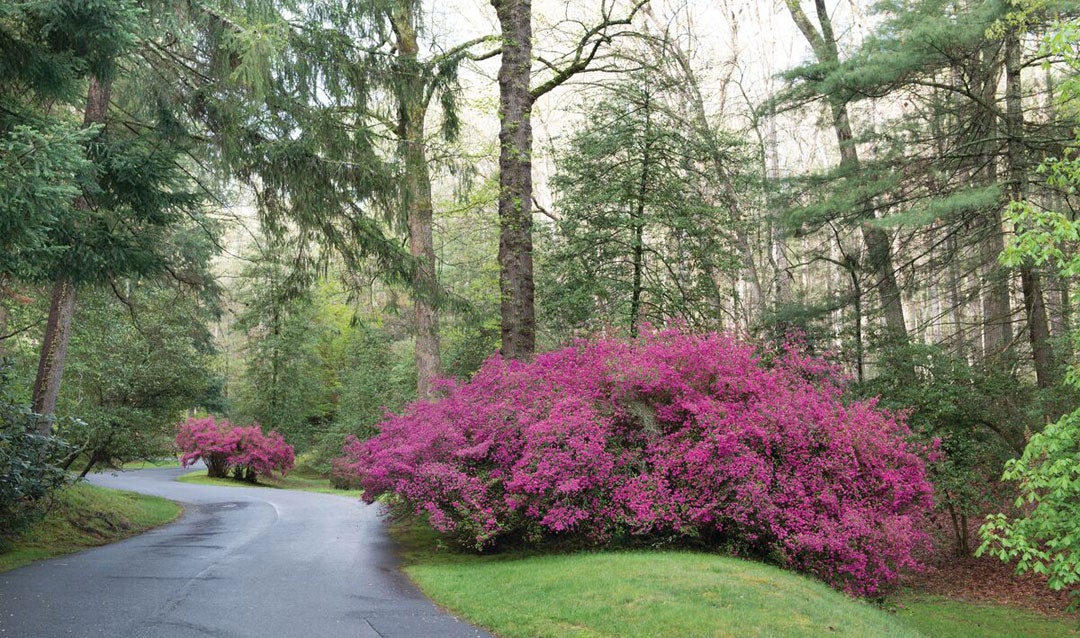 The splendid spring show isn't limited to the outdoors, however; our Floral and Museum Services teams have worked together to develop an "Art in Bloom" theme featuring beautiful arrangements throughout Biltmore House.
Inspired by Biltmore's collections
"This year for Biltmore Blooms we are celebrating the fact that George Vanderbilt envisioned Biltmore not just as a home, but also as a platform to showcase the incredible works of art he collected," said Leslie Klingner, Curator of Interpretation.
"Vanderbilt developed a passion for art early in life," Leslie said," and he amassed an impressive collection. To highlight some of these amazing pieces, our floral team has created designs inspired by works throughout Biltmore House."
Art in Bloom
"Each year during Biltmore Blooms, our floral designs reflect not only the welcome return of spring, but they also showcase the scale and grandeur of America's Largest Home®," said Lizzie Borchers, Floral Displays Manager.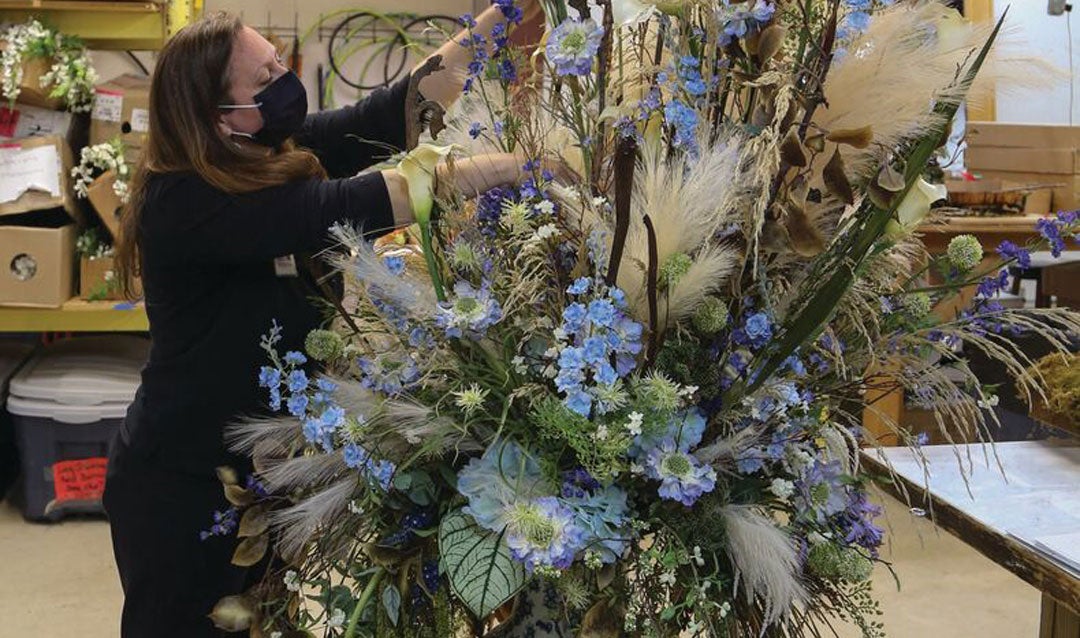 "For 'Art in Bloom' in 2021, we envisioned flowers as the paints, pastels, and pencils of spring, turning our arrangements into works of art themselves," Lizzie said. "When you visit this season, see how our designs highlight the colors, textures, shapes, and forms in the artwork."
A sneak peek at Biltmore Blooms details!
In the Breakfast Room, Biltmore floral designer Lucinda Ledford drew inspiration from two works by Pierre-Auguste Renoir: Young Boy with an Orange, painted in 1881, and The Young Algerian Girl, painted in 1882.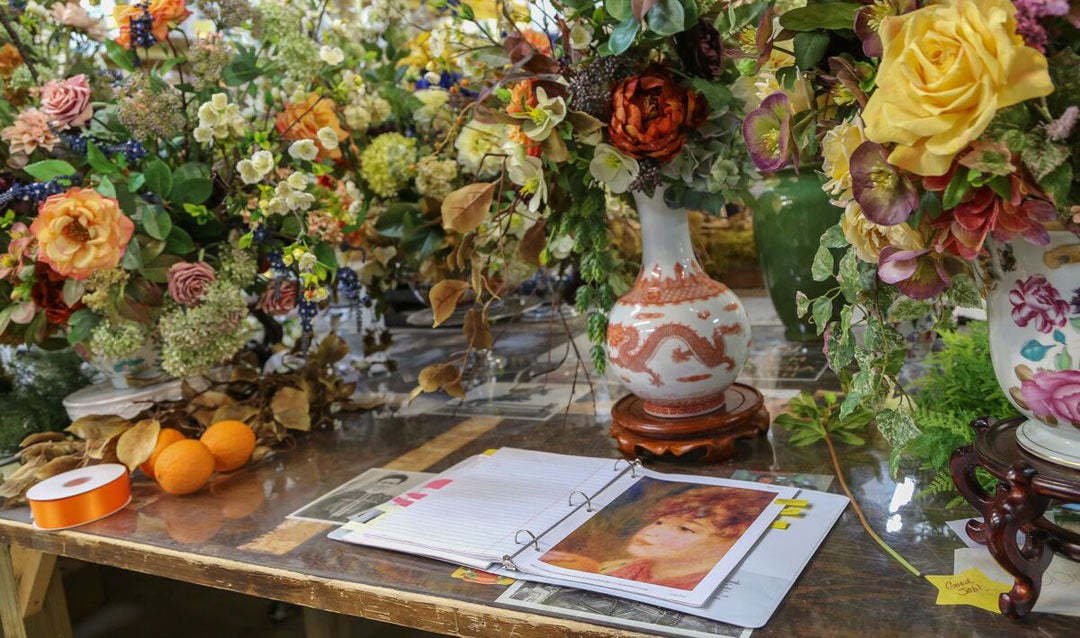 Giovanni Boldini's lovely 1910 portrait of Edith Vanderbilt that hangs in the Tapestry Gallery near the entrance to the Library inspired floral designer Jodee Mitchell to create a sweeping arrangement featuring delicate white flowers and greenery.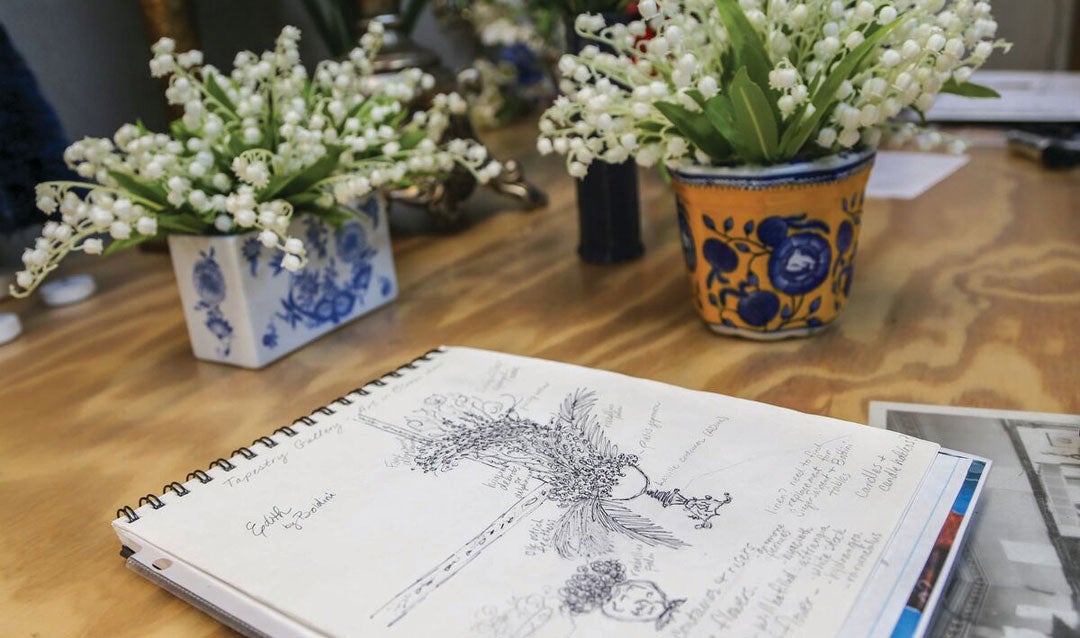 Based on the series of mid-16th-century Renaissance tapestries detailing the history of Roman mythological gods and goddesses in Biltmore's Banquet Hall, floral designer Cristy Leonard developed a glorious spring centerpiece befitting the massive table in that room.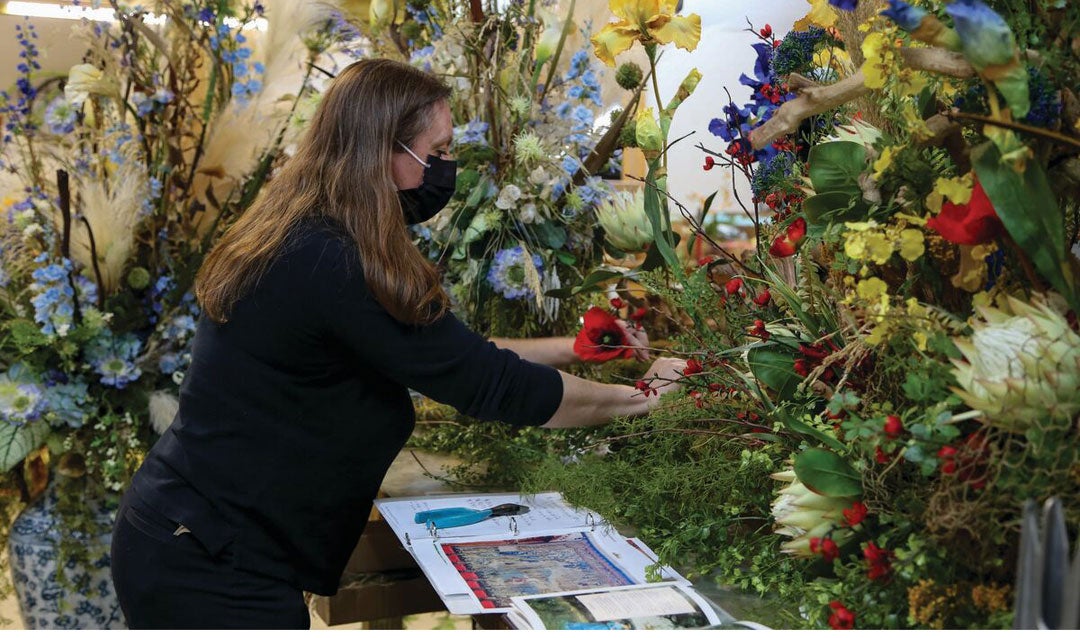 These are just a few of the wonderful arrangements in Biltmore House this spring; there are countless others to discover!
Experience Biltmore Blooms this spring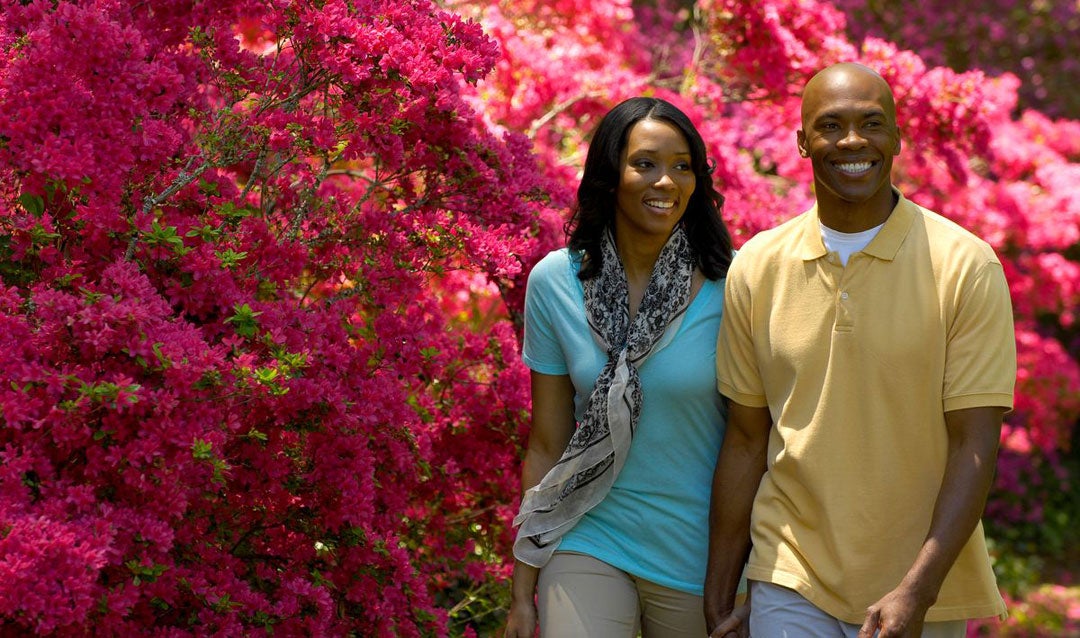 Experience all the excitement of Biltmore Blooms included with your daytime admission to Biltmore.
Make required Biltmore House reservations now while your preferred dates and times are still available, and experience the spectacular seasonal show in our historic gardens.
In addition to Biltmore Blooms, enjoy the delights of Biltmore Gardens Railway in the Conservatory and Stickwork by Patrick Dougherty in Antler Hill Village, also included in daytime admission.