(Please enjoy this archived content from Christmas 2020.)
For the past three years, our Facebook fans have been the ones to choose the style of our Christmas at Biltmore Wine labels.
Crowdsourcing our Christmas wine labels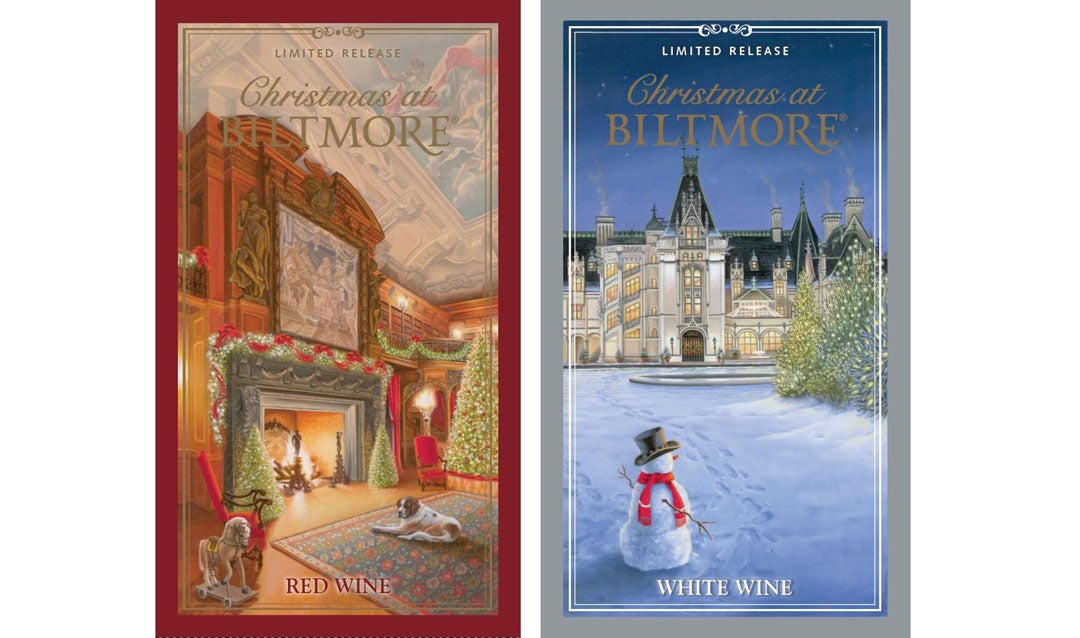 "It's worked so well that we keep doing it," said Chris Price, Wine Marketing Manager. "By voting for the Christmas wine label styles and themes on Facebook, our fans really help us capture the spirit of the season."
Working with a North Carolina artist
The Biltmore wine marketing team selected artist Denise Nelson of Sherrils Ford, North Carolina, to create two original paintings that would incorporate the holiday images and elements selected by Biltmore's Facebook followers for our Christmas wine labels.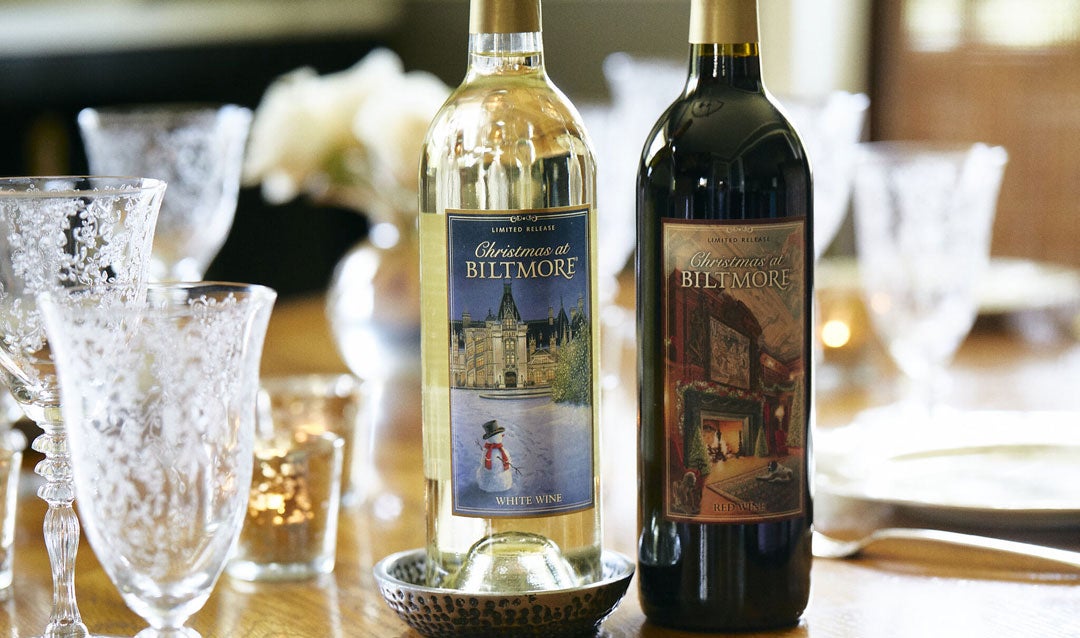 Two winning themes emerged after two rounds of online voting: a wonderfully warm vignette in the grand Library of Biltmore House, and a whimsical outdoor scene featuring the iconic architecture of America's Largest Home®.
Images tell a special story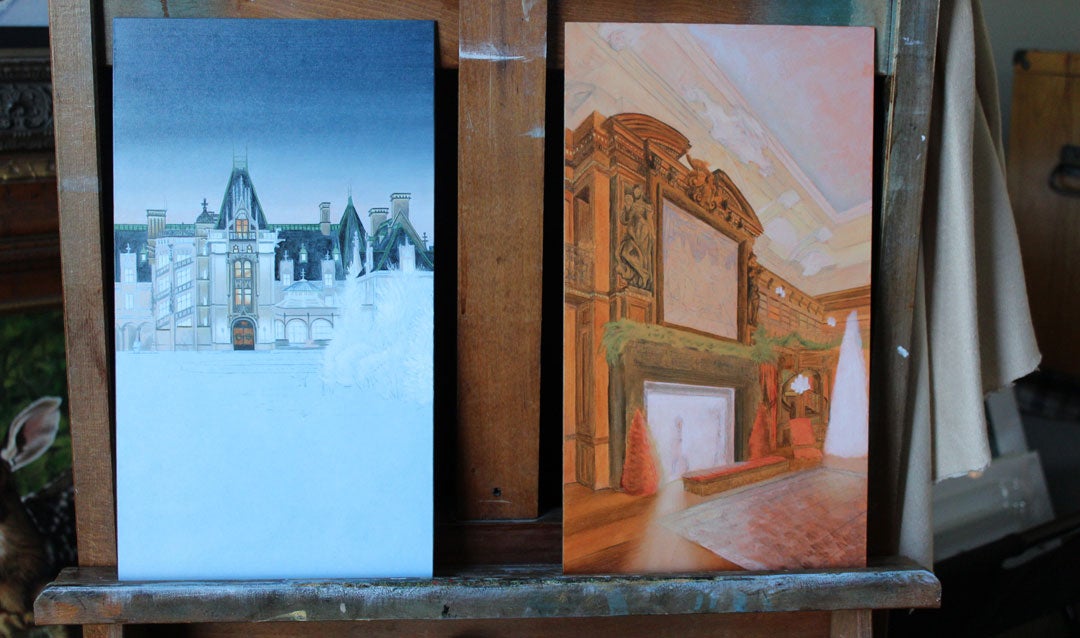 According to the artist, her assignment felt a little overwhelming at first because both the Library and the house are so richly detailed, but as she began working with the two different ideas that were selected, the images began to tell their own special stories.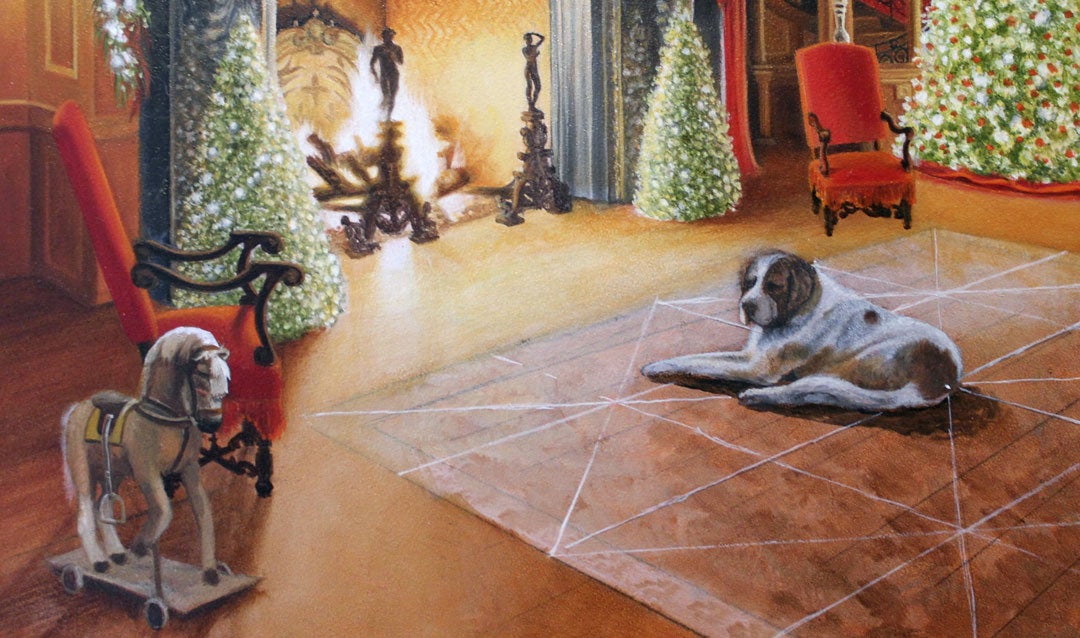 "I started with the Christmas at Biltmore Red Wine label," Denise said. " It was delightful to present an interior view of the house that includes a child's rocking horse and Cedric, the Vanderbilts' beloved Saint Bernard, resting on the hearth in front of the massive fireplace."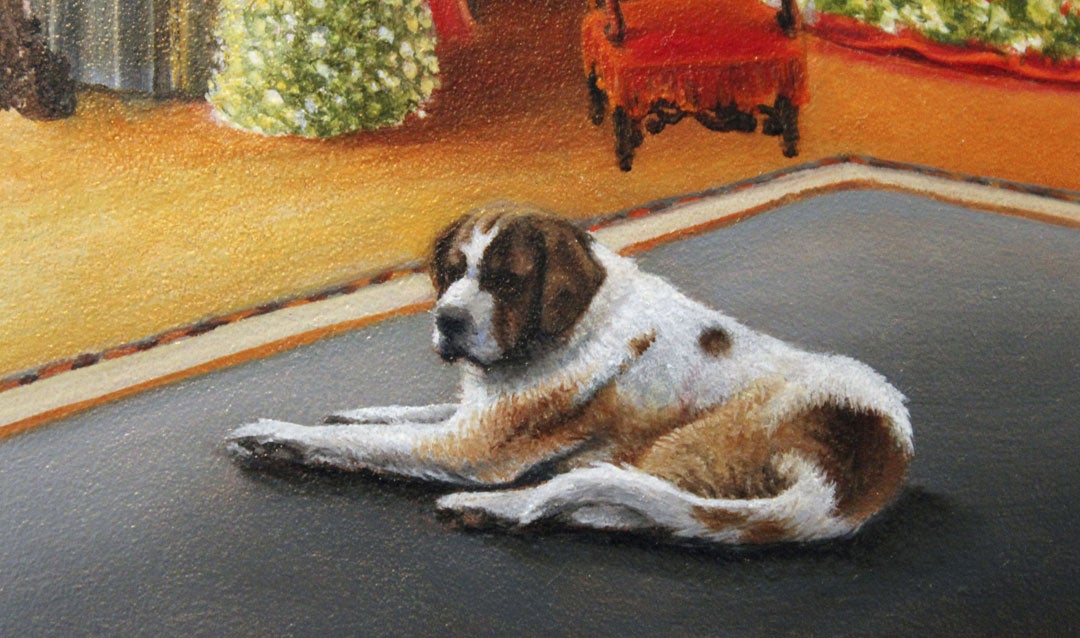 Denise was able to work in other wonderful Library details, like cheerful Christmas décor and a glimpse of Pelligrini's The Chariot of Aurora ceiling painting soaring overhead.
Classic architecture meets frosty fun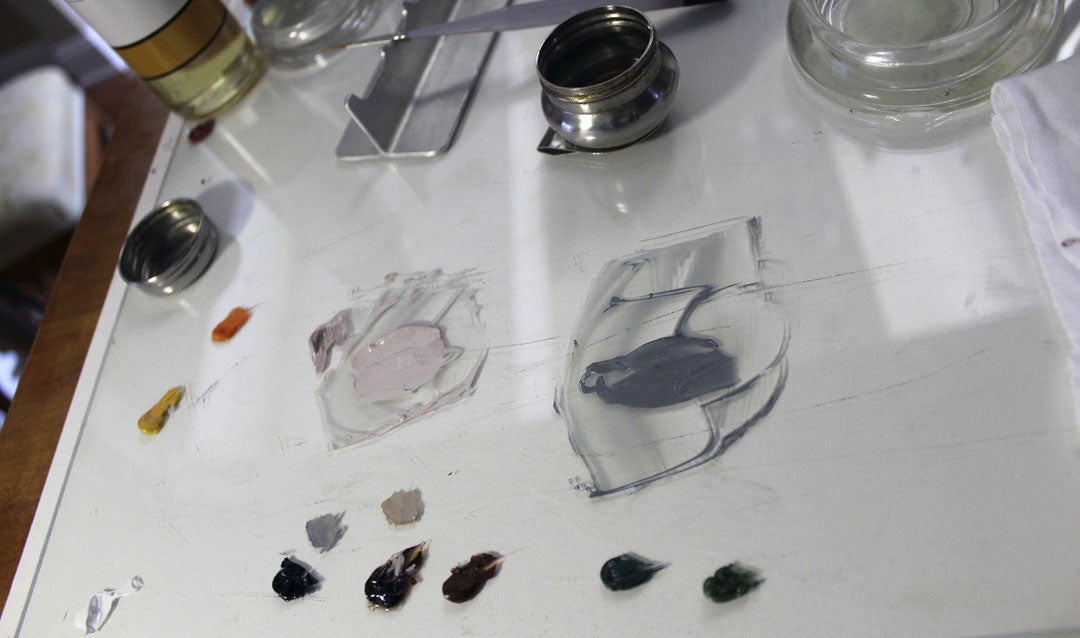 Fans also voted to see a snowy outdoor scene featuring Biltmore House at night, and Denise was happy to oblige.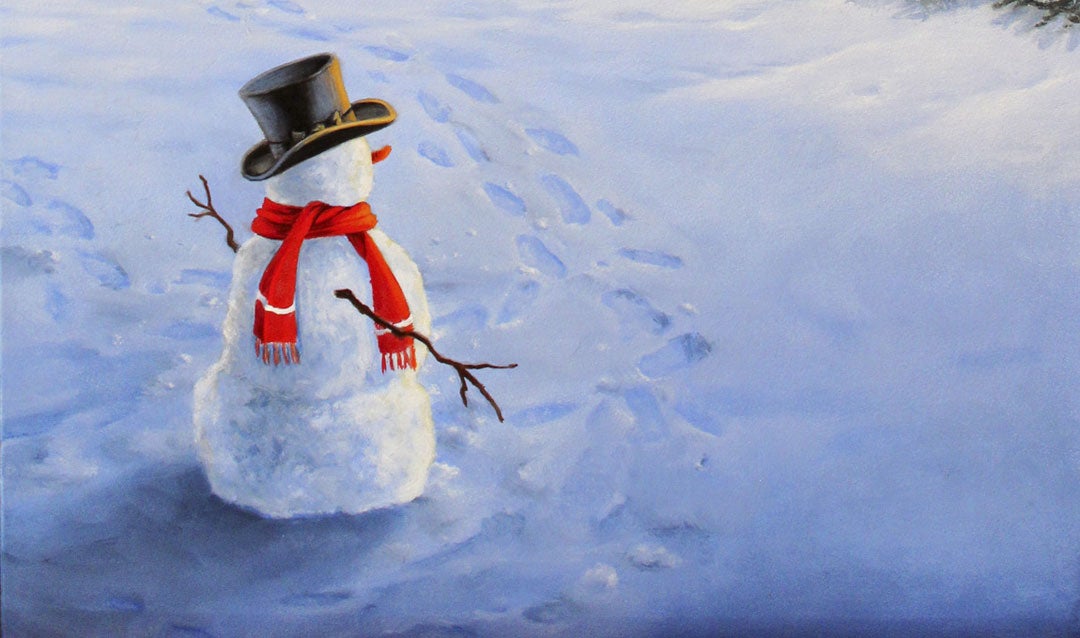 "I imagined a nicely chilled bottle of Christmas at Biltmore White Wine," said Denise, "and that helped me capture the tone of the season. You'll see the windows of Biltmore House alight for the holidays, and a cheerful snowman in a red scarf adds a bit of frosty fun to the formal architecture."
Give a thoughtful gift of wine this season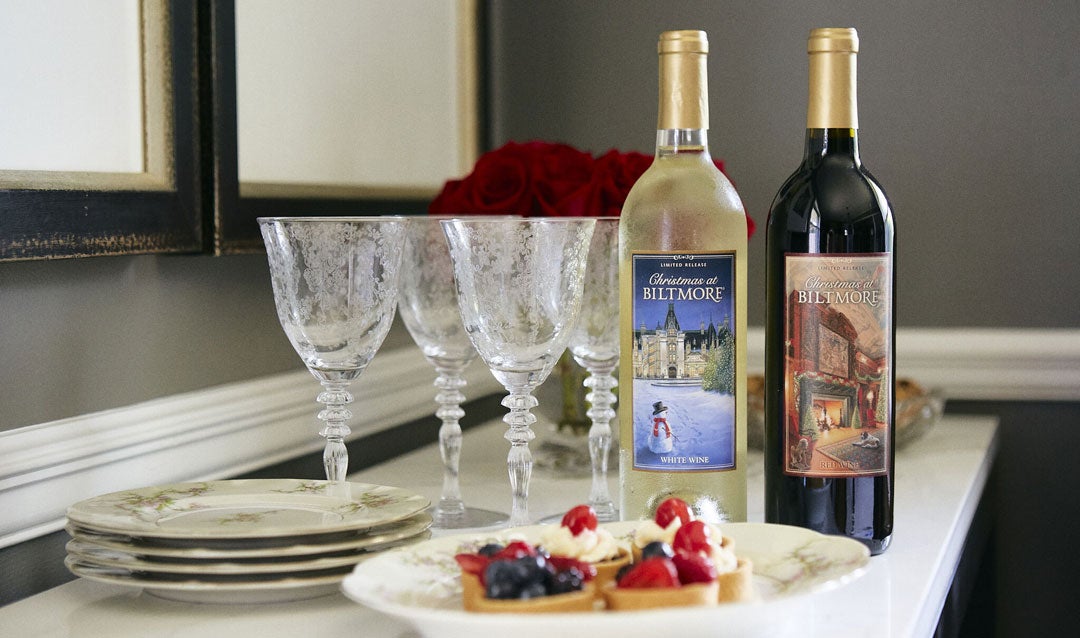 Whether you're in the mood for a fragrant, semi-sweet white wine or a soft, fruit-forward red, our Christmas at Biltmore Wines offer a classic complement to your favorite flavors at the holiday buffet or dessert table. As an added bonus, the lovely labels make both wines a charming gift of the season for someone special.