As Biltmore Winery celebrates 35 years of cheers this May, we invite you to raise a glass in honor of our anniversary and in honor of NC Wine Month!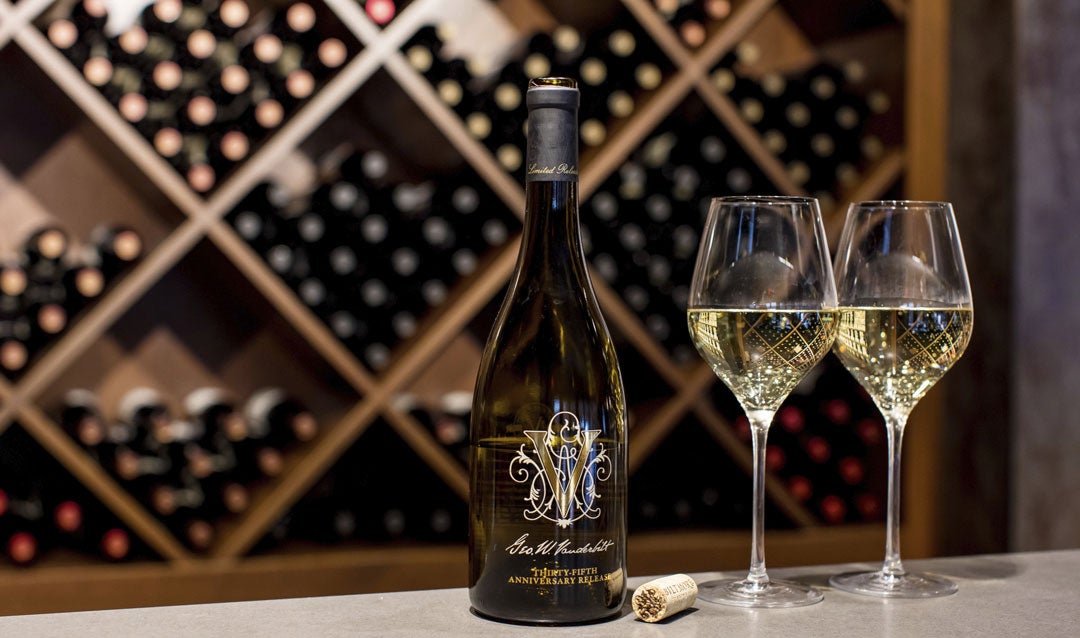 And what's in that glass you're raising? Biltmore winemaker Sharon Fenchak has created something truly special for the Winery's anniversary–a barrel fermented, barrel aged Chardonnay handcrafted from grapes grown in the estate's own vineyards.
Crafting a special wine for the occasion
"I selected the fruit for our 35th Anniversary Chardonnay from a very special group of clones that I've been helping nurture for nearly 20 years in Biltmore's vineyard," said Sharon.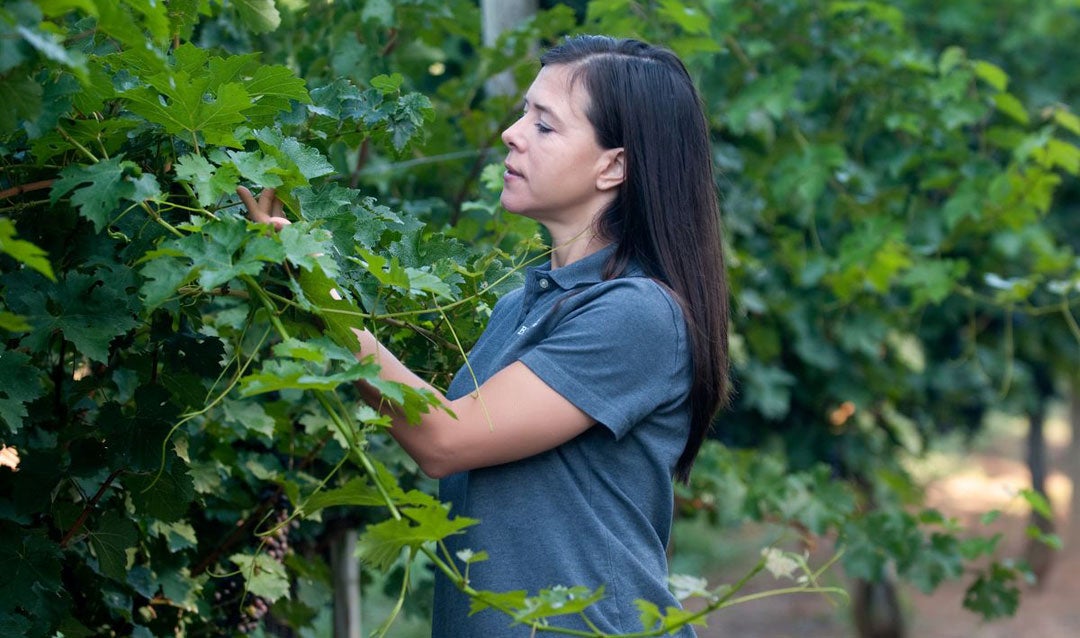 "The term 'clone' refers to a cutting or bud from an original varietal," Sharon said, "and these clones are from old-world Chardonnay vines in Dijon, France.
According to Sharon, these clones produce smaller, looser clusters of grapes with more intense flavors and aromatics that result in a unique and distinctive style of Chardonnay.
The winemaking process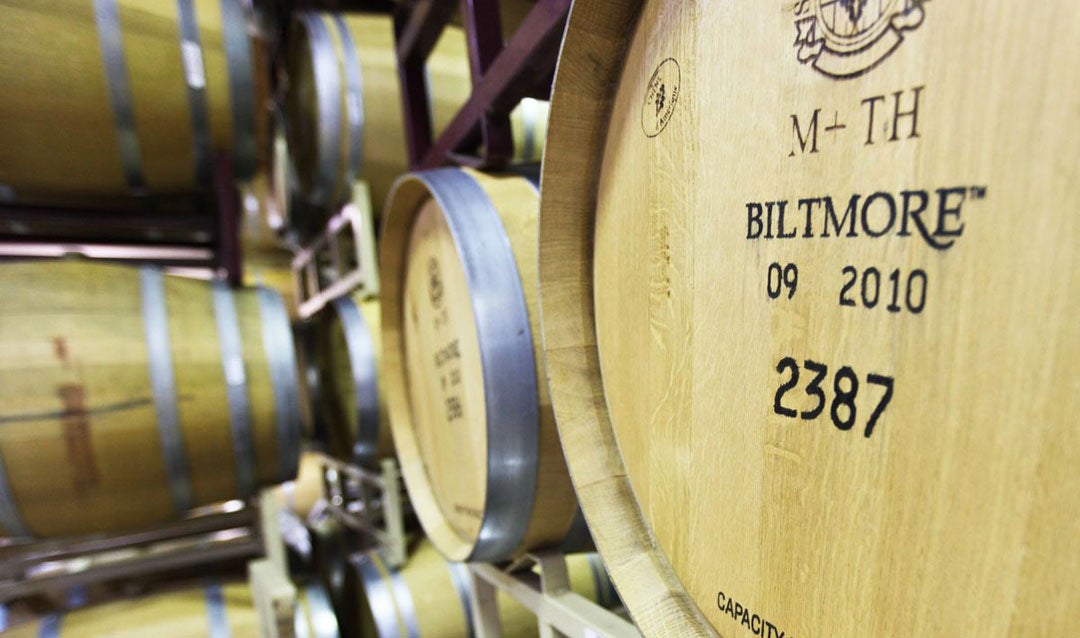 In addition to the careful selection of the varietal, Sharon chose to ferment the 35th Anniversary Chardonnay in barrels rather than steel tanks because the exothermic reaction of fermentation helps incorporate more of the barrel flavor and aromas into the wine.
"From its opening bouquet of butter, creamy vanilla, and a bit of green apple, you immediately know this isn't your average Chardonnay," said Sharon. "And as you sip, you'll taste delightful flavors of Meyer lemon and a hint of creamy custard. This barrel-fermented and barrel-aged wine is soft, smooth, and features a subtle acidity."
Perfect pairings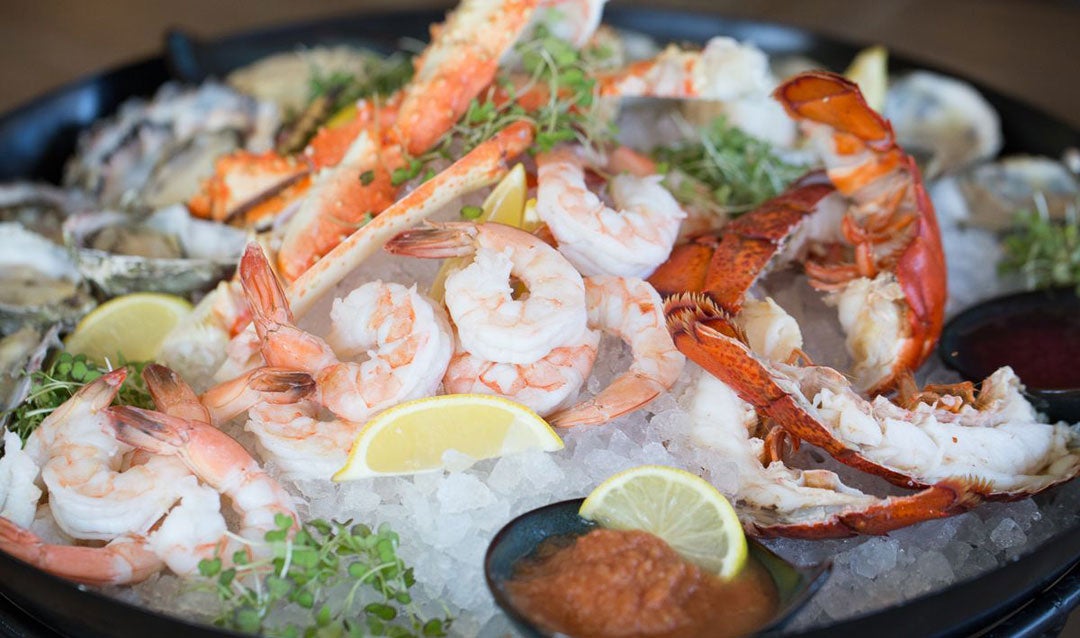 Sharon recommends savoring the Chardonnay with shrimp Alfredo, tuna Niçoise, Caesar salad, and classic southern seven-layer salad. For a delightful dessert pairing, serve some zesty lemon bars that echo the wine's classic citrus notes.
"Consider enjoying the Chardonnay during dinner alfresco with friends," Sharon said, "and be sure to raise a glass to the past and present of Biltmore's Winery!"
Biltmore Winery celebrates 35 years of cheers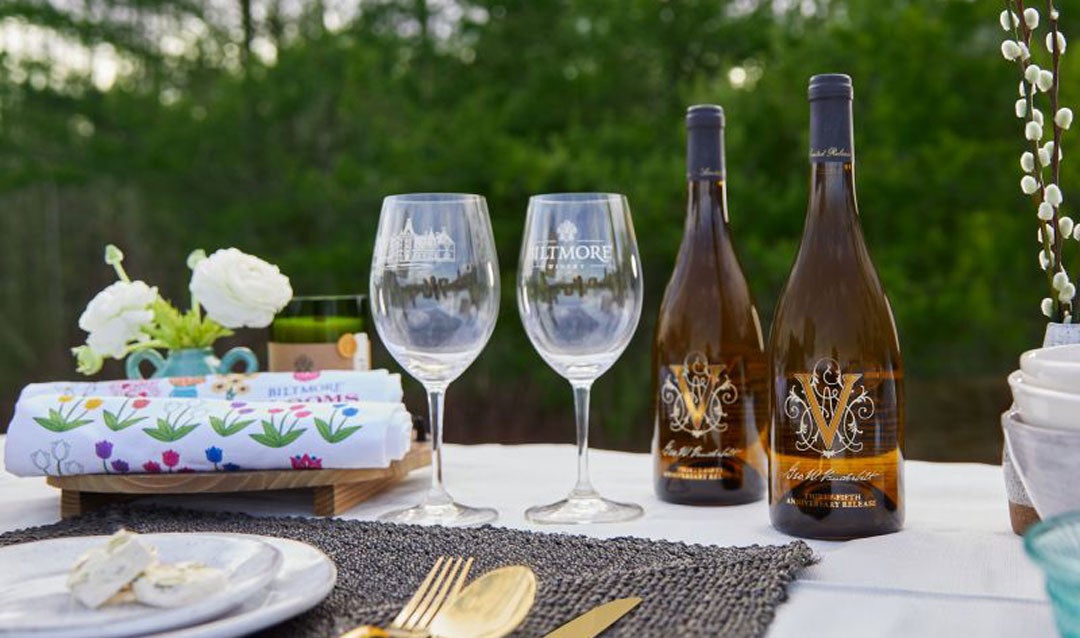 Along with our limited release 35th Anniversary Chardonnay, you can find all our handcrafted Biltmore wines online.

Thank you for making the last three-and-a-half decades so successful for Biltmore's Winery, and cheers to the next 35 years!