This exhibition has ended, but please enjoy the archived information.
---
The wonders of Leonardo da Vinci – 500 Years of Genius await you at Biltmore now through February 20, 2023.
Five centuries after his death, Leonardo da Vinci still captivates our imagination with his remarkable discoveries and creations.
Learn more about the man, the mysteries, and his masterpieces with this immersive exhibition created and produced by Grande Experiences and hosted on the grounds of George Vanderbilt's magnificent Biltmore Estate in Asheville, NC.
An Enigmatic Life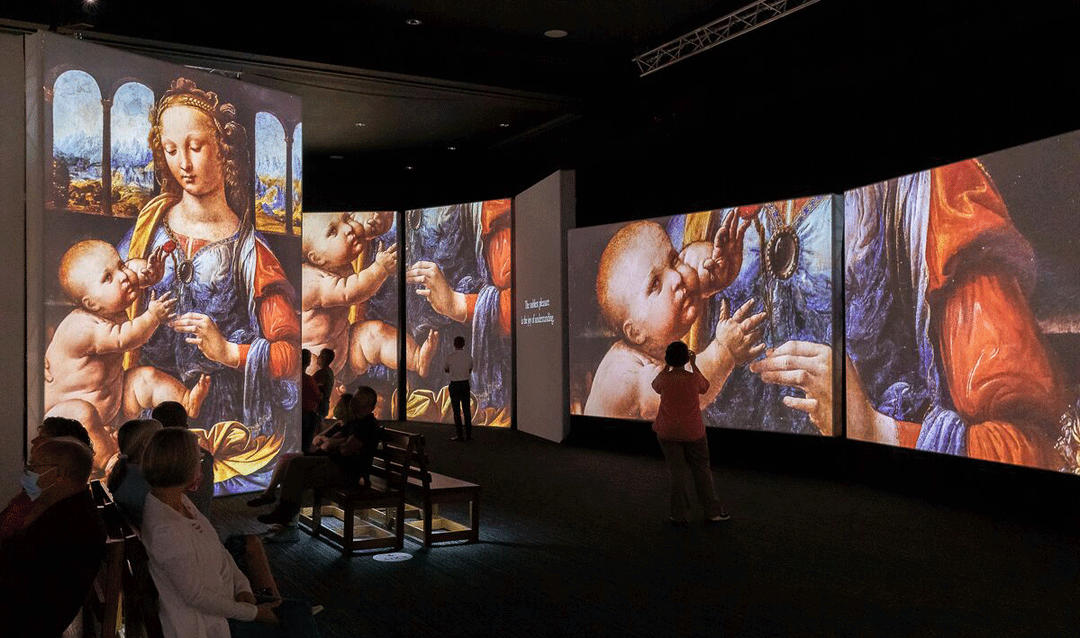 Leonardo di ser Piero da Vinci (Leonardo, son of ser Piero from Vinci) was born out of wedlock in Vinci, Italy, 20 miles outside of Florence.
He would change the world, becoming an artist, scientist, inventor, musician, philosopher, and more. Beyond his astonishing body of work, however, existed a fascinating person who remains enigmatic to this day. Despite the more than 7,000 pages of sketches, notes, and lists he left behind, the personal life of Leonardo da Vinci is shadowed by mystery.
An Artistic Legend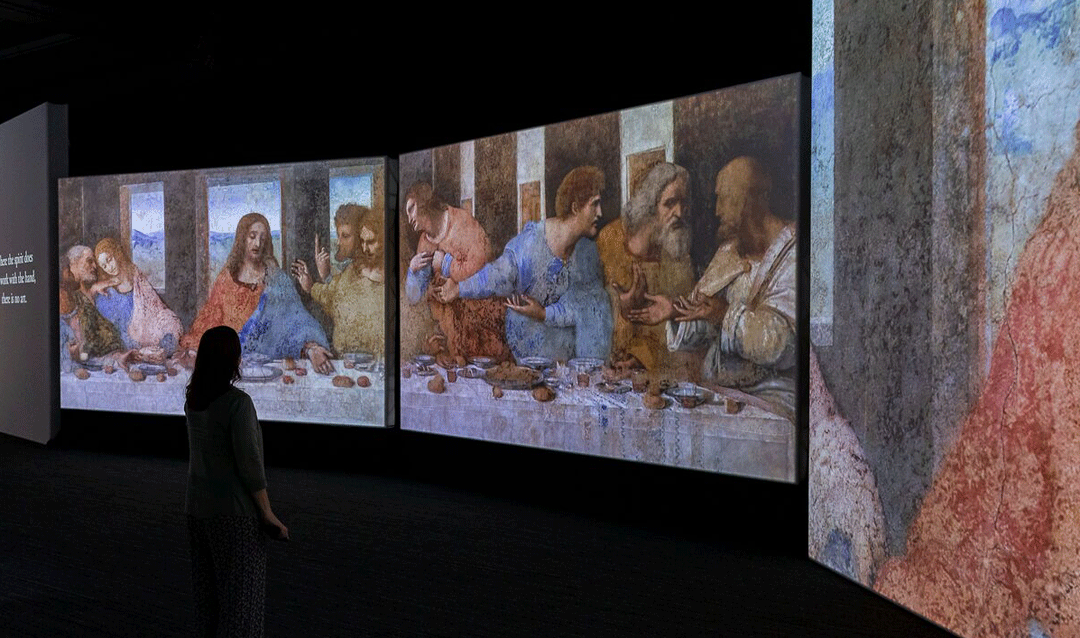 Da Vinci's artistic talents first emerged in childhood. After receiving a basic education in reading, writing, and mathematics, at 14 years old he began an apprenticeship with the famous Florentine painter and sculptor Andrea del Verrocchio. By the age of 20, Da Vinci joined other notable artists in the guild of Saint Luke.
A constant tinkerer, Da Vinci experimented with different mediums and techniques such as using his palm and fingers along with a brush to create three-dimensional effects. Prolific even into middle age, in his mid-forties to early fifties Da Vinci painted Last Supper and Mona Lisa. The former became one of the most reproduced works of art in the world; the latter, one of the most iconic.
A Scientific Trailblazer

Insatiably inquisitive, there seemed to be no area of study in which Da Vinci did not maintain an interest. Skilled in left-brain talents as well as right, the artist pursued projects in botany, geology, architecture, aviation, physics, engineering, chemistry, mathematics, zoology, anatomy, and more.
Centuries ahead of their time and written in precise detail, Da Vinci's sketches depict inventions such as the helicopter, an armored tank, a calculator, a lifebelt, and various bridge designs.
His notes contain theoretical suppositions describing plate tectonics, hydrodynamics, and industrial machinery. Da Vinci's famous Vitruvian Man, based upon the work of the Roman architect Vitruvius, bridged art and science by illustrating the proportions of the human body with blueprint-like clarity.
Leonardo da Vinci and George Vanderbilt: Kindred Spirits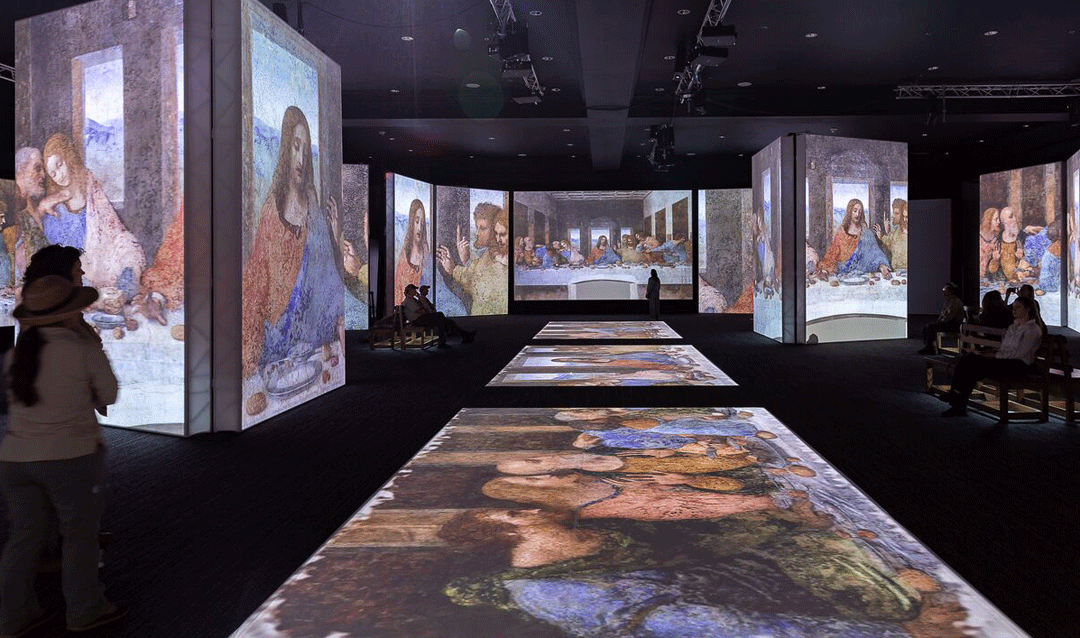 One could say that George Vanderbilt and Leonardo da Vinci would have enjoyed each other's company had they not been born more than 400 years apart.

Both possessed a love of learning, boundless curiosity, a dedication to art, a commitment to innovation–even a shared love of wine, with Da Vinci accepting a vineyard near Milan as payment for his masterpiece Last Supper, and Vanderbilt known as a thoughtful collector of wine.
Now, the two remarkable men come together at Biltmore during the one-of-a-kind immersive, multi-sensory experience, Leonardo da Vinci – 500 Years of Genius, the third installment in the well-received Legends of Art & Innovation at Biltmore series.
Leonardo da Vinci – 500 Years of Genius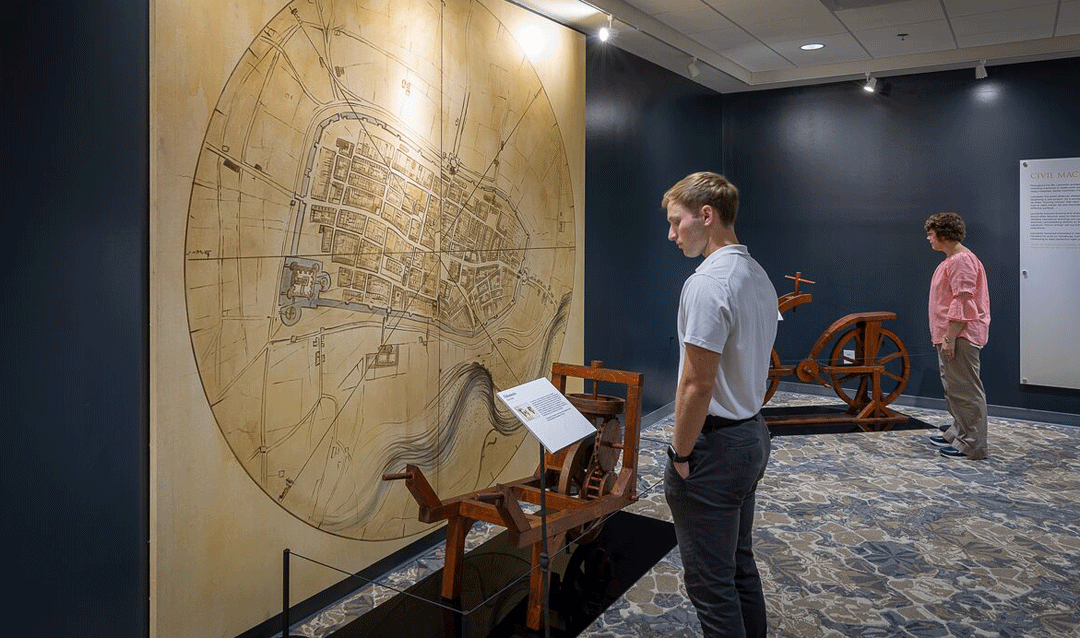 Set to a Renaissance-inspired soundtrack of classical music, Leonardo da Vinci – 500 years of Genius will envelop you in more than 3,000 images of the Italian polymath's masterpieces, inventions, notes, sketches, and personal reflections.
You'll also see replicas of some of Da Vinci's amazing machines and models. Don't miss this must-see exhibition hosted at Biltmore's Amherst at Deerpark® venue now–February 20, 2023.
Plan a Blue Ridge Mountain Escape at Biltmore!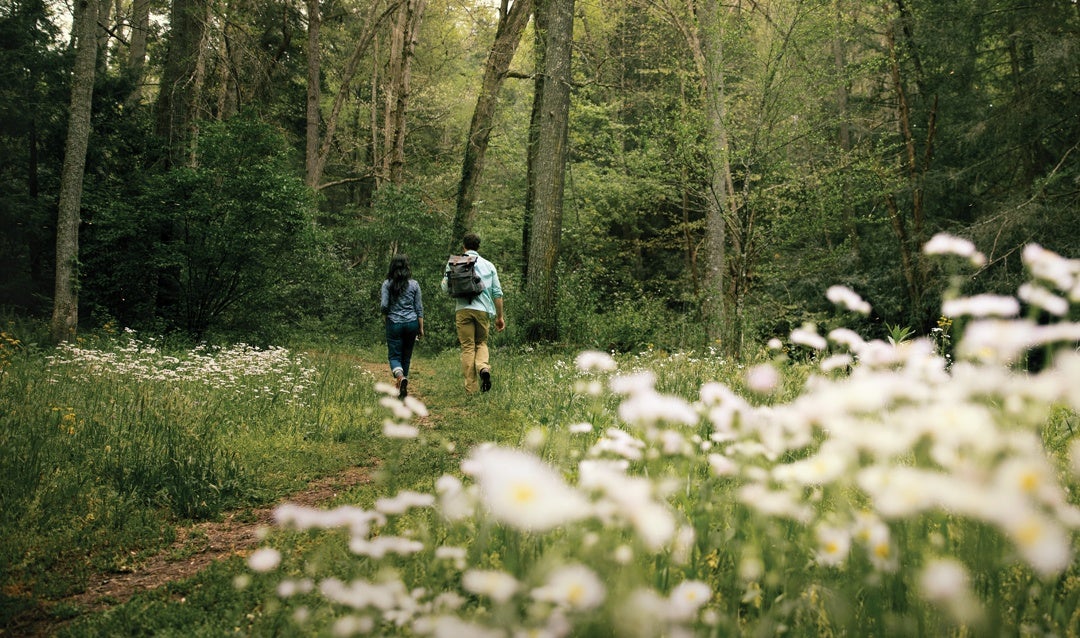 Immerse yourself in the sights and sounds of Biltmore and extend your visit with a reservation at one of our hotels or private historic cottages. In addition, you can enhance your stay with a complimentary wine tasting at the Winery in Antler Hill Village, a wide range of outdoor activities, shopping, dining, and so much more!

Featured image: Images of Mona Lisa as part of Leonardo da Vinci – 500 Years of Genius