Biltmore Estate® Cardinal's Crest wine takes flight with a breathtaking new label that will help you see this long-time guest favorite in a whole new light.
Cardinal's Crest tasting notes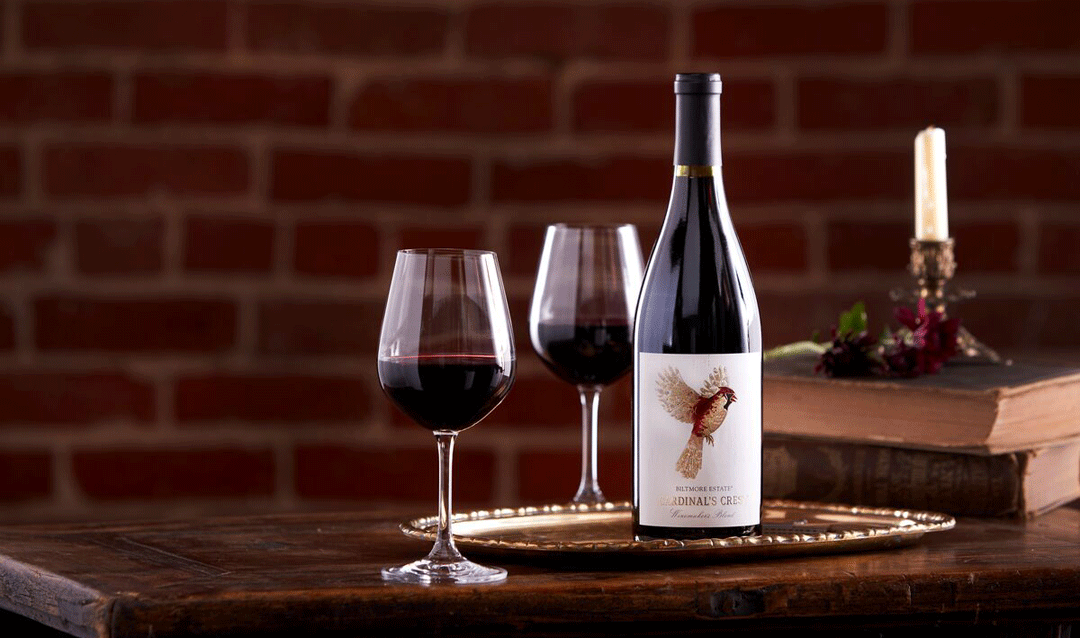 Blackberry notes and smooth tannins make Cardinal's Crest a soft, easy-drinking wine perfect for solo sipping and good-time gatherings.
Historic inspiration
"For many years, Cardinal's Crest has enjoyed a loyal following with those who appreciate how approachable it is," said Meghan Forest, Associate Curator. "What you may not realize, however, is that this wine's story is rooted in one of George Vanderbilt's most interesting possessions: a pair of 17th-century hangings embroidered with gold and silver threads."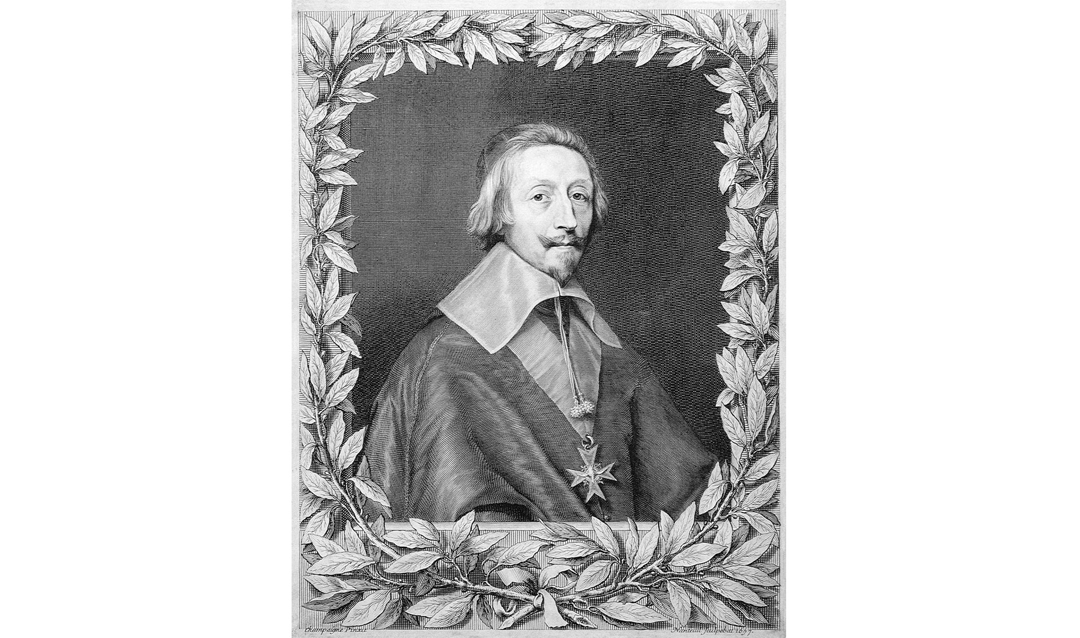 According to Meghan, the original hangings once belonged to Cardinal Richelieu (1585-1642), a French clergyman, nobleman, and statesman who served as Chief Minister for King Louis XIII.
"These ornate textiles are a fascinating part of Biltmore's extensive collection, and they definitely illustrate George Vanderbilt's deep interests in history, politics, religion, and the arts," said Meghan.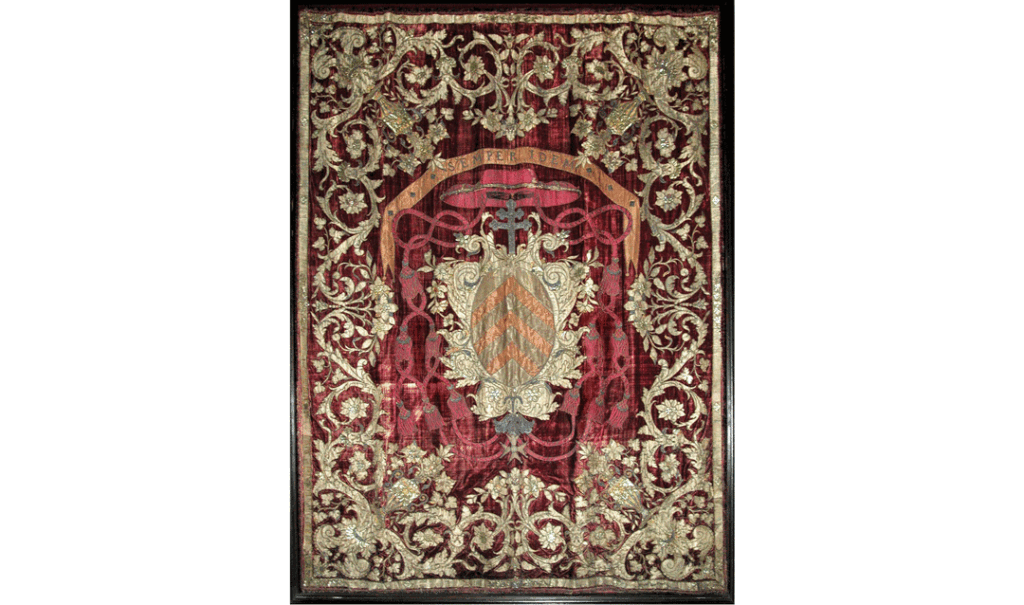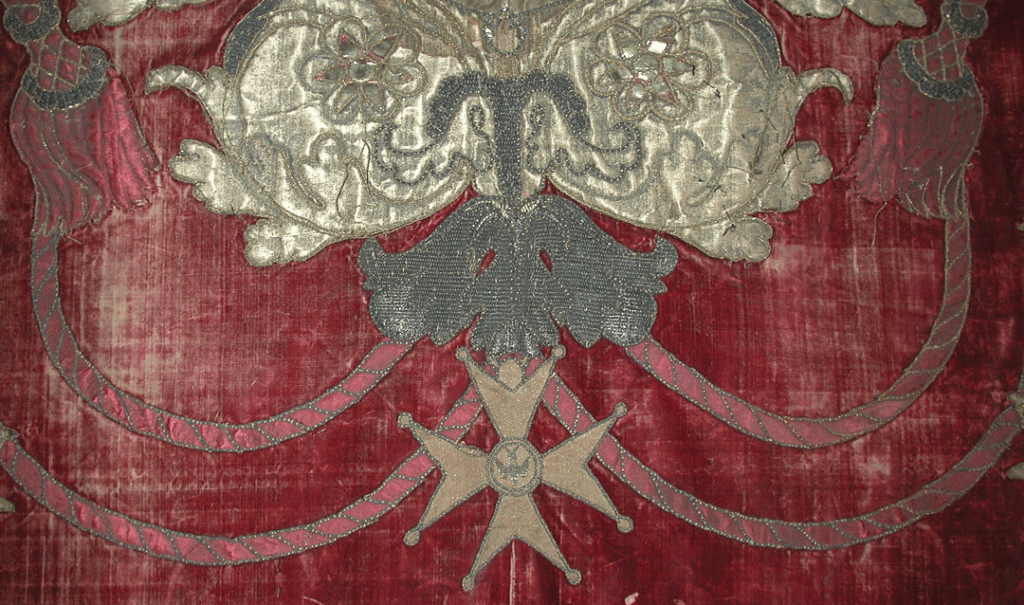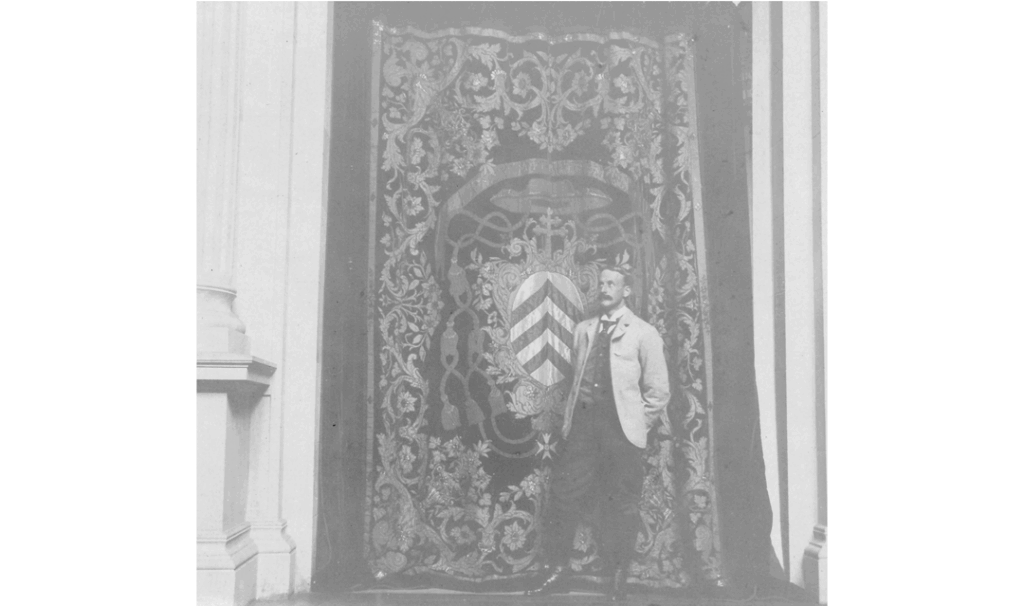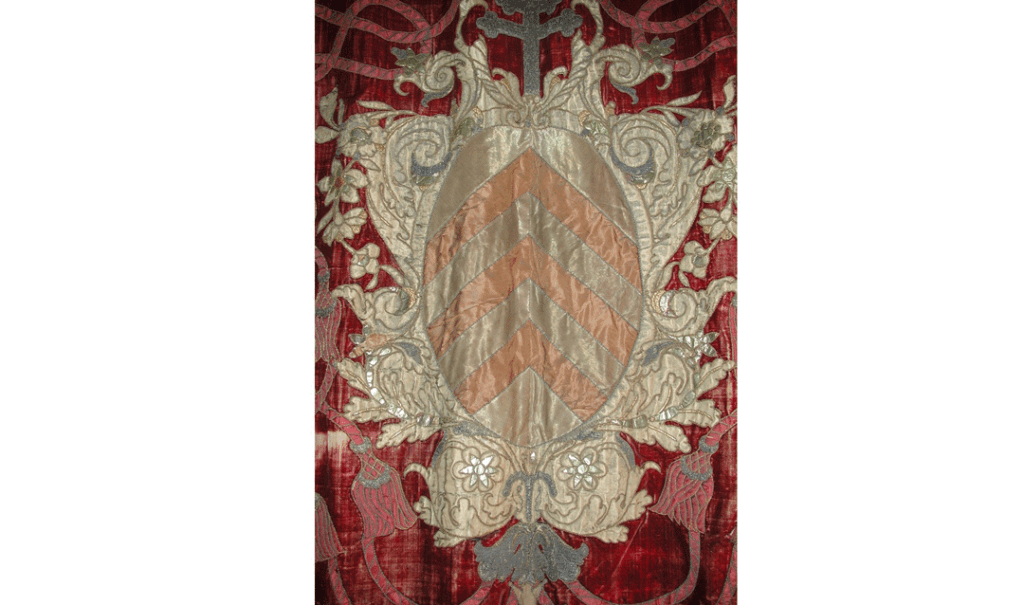 "The hangings are the most beautiful dark red silk velvet with embroidery and threadwork in real gold and silver. They hung in Biltmore House in the past, and though we wish we could still display these exceptional pieces for our guests, textiles tend to become very fragile as they age, so we have now placed them in storage to conserve them and prevent further deterioration," Meghan said.
Modern inspiration
"The name Cardinal's Crest was selected to honor these extraordinary hangings in Biltmore's collection, and to echo the rich, velvety red depths of the wine itself–it was a perfect pairing of past and present!" said Meghan.
It is difficult, however, to tell such a complex story on the back label of a wine bottle, and over time, Cardinal's Crest became associated with a different type of cardinal: North Carolina's state bird.
"It makes sense because male cardinals are a vivid red with a distinctive crest of feathers on their head, and because Biltmore is so deeply rooted in North Carolina history," Meghan said.
Creating the new Cardinal's Crest label
In 2022, Biltmore's wine team decided it was time to share the story of Cardinal's Crest more broadly, so they turned to Lisa Vogel, Art Director, for a new label that would illustrate the appeal of this easy-drinking red blend.
"For years, Cardinal's Crest has flown under the radar of many wine enthusiasts, but Biltmore's winemakers have always handcrafted it with the same high-quality grapes that you'd expect from any of our Biltmore Estate® Limited Release wines," said Lisa.
Flight of fancy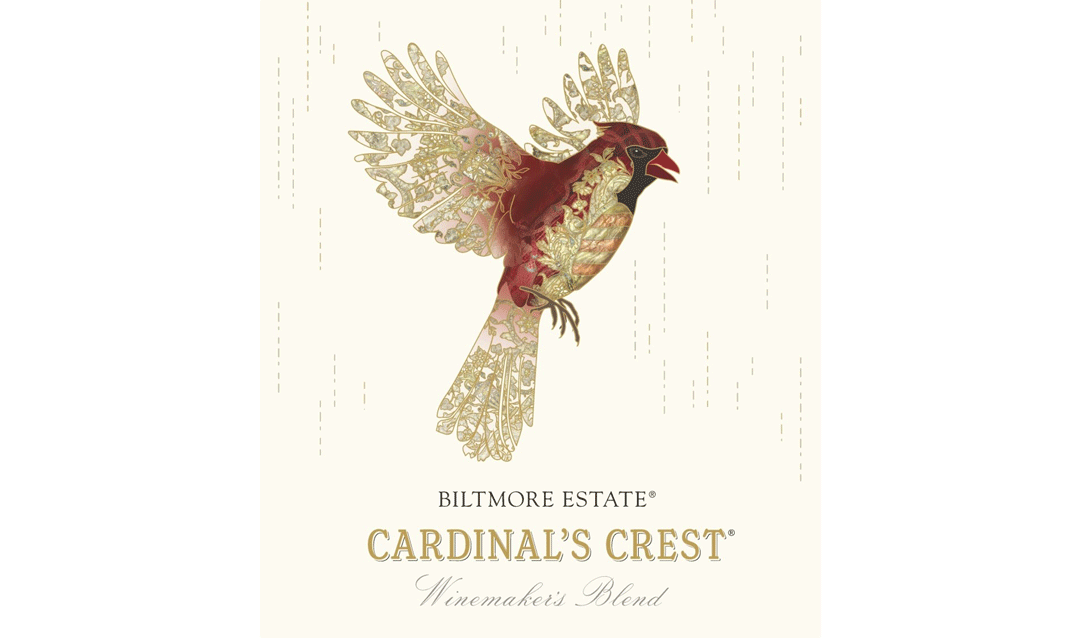 Lisa took inspiration from the historic Richelieu hangings and the modern take on North Carolina's state bird, weaving both halves of the story together in a stunning label that immediately makes you want to know more about the wine in the bottle.
"I took some of the most compelling details from the original hangings and created a dynamic cardinal in flight," Lisa said. "It was a bit of 'upcycling,' if you will–using existing elements from a piece in Biltmore's collection to create a fresh look for a new generation of wine enthusiasts."
Using a variety of production techniques to further enhance the finished design, Lisa including a gold hot foil stamp printed on the label to mimic the original gold threads.
"There is also an iridescence to the labels when you see them in person; this is due to the holographic foil stamp used in addition to the gold foil stamp. Along with a textural emboss and spot varnish, all of the production finishes together create a label that is as luxe as the original textile!" said Lisa.
Even though the original hangings must remain in storage, Lisa hopes her design for the Cardinal's Crest label will give you a glimpse of their ornate beauty.
Savor Cardinal's Crest now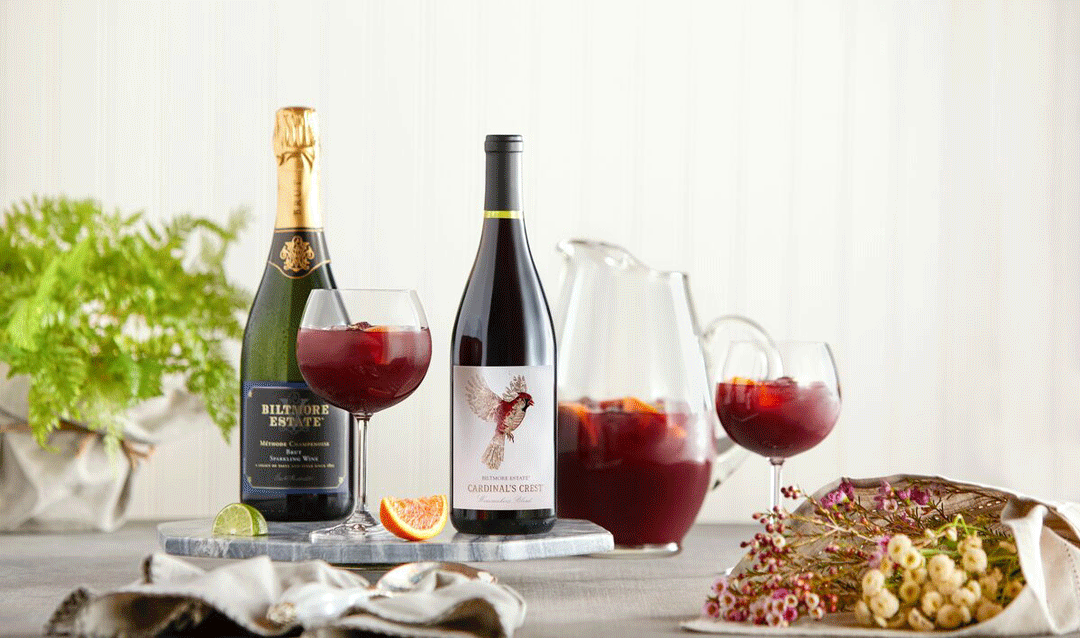 This delightful red wine—inspired by a flight of fancy with the Cardinal Richelieu hangings in Biltmore's collection—pairs our winemaker's passion for her craft with the estate's cardinal mission of preservation.
That's why it's designated a Winemaker's Blend, to reflect Sharon Fenchak's careful attention to sourcing and selecting outstanding fruit to handcraft our velvety smooth Cardinal's Crest.
Purchase Biltmore Estate Cardinal's Crest in estate shops or online, and for refreshing summer sipping, try our easy recipe for Cardinal's Crest Red Sangria!