To say that the summertime curb appeal of America's Largest Home® veers toward the dramatic would be accurate! Towering palm trees flank the front door, all of them carefully arranged in terracotta pots sturdy enough to keep the contents secure. For plantings this huge, their containers can measure up to 40 inches tall and 50 inches wide.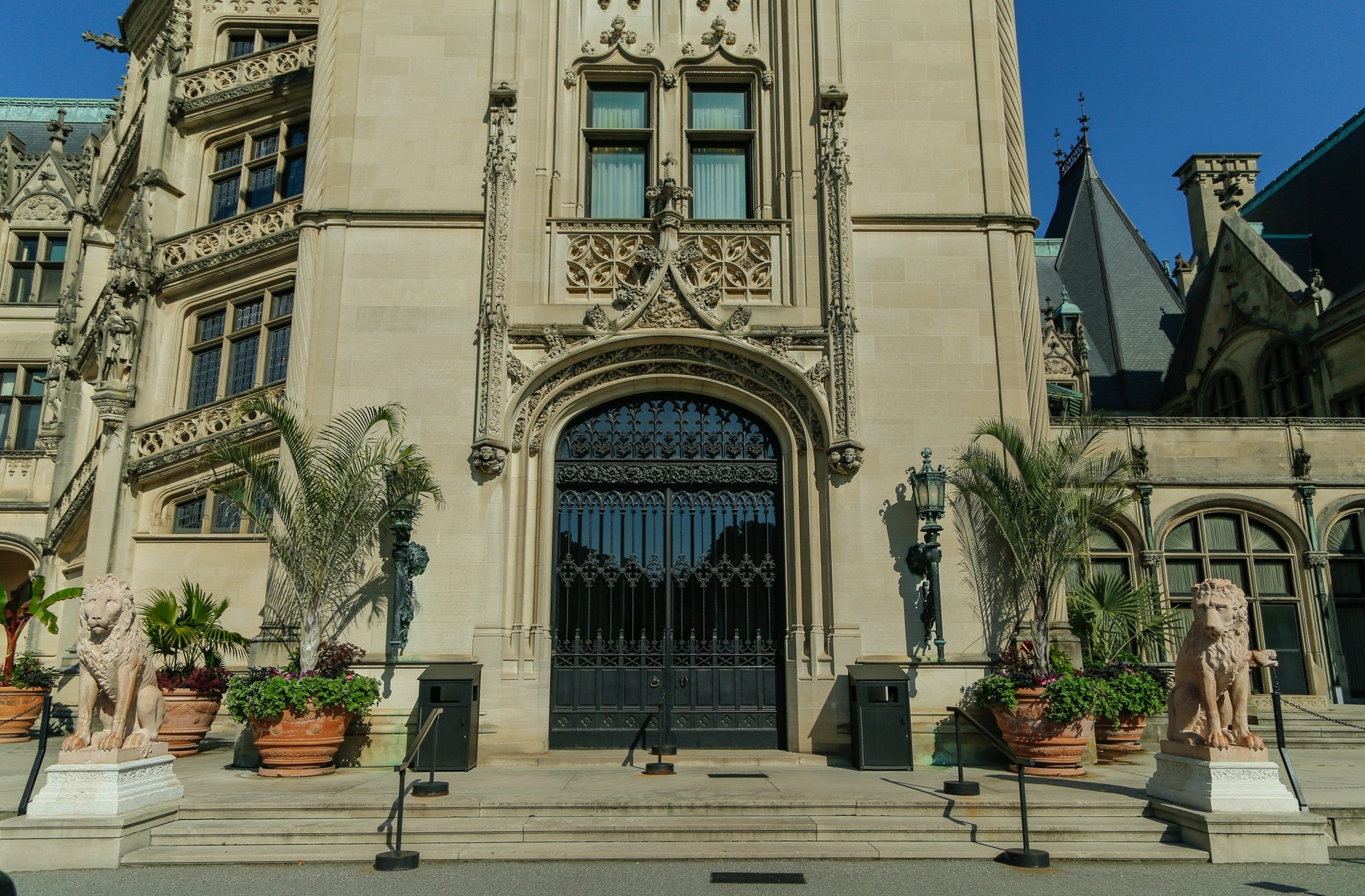 Some of the containers are replicas made in Impruneta, Italy, the same town in which the home's original pots were made in the late 1800s. For the reproductions, the faces and garlands were matched with the ones on the original pots.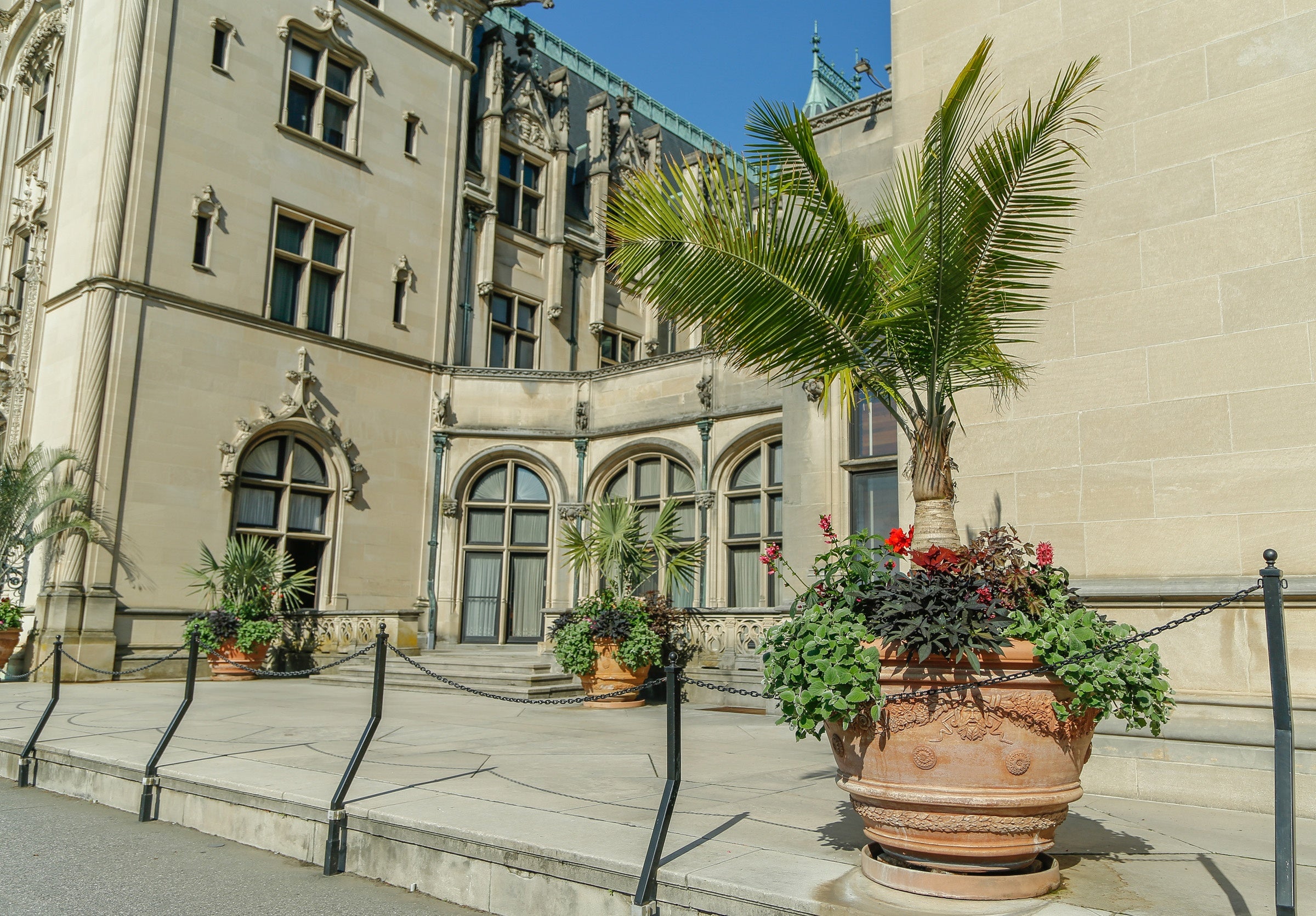 This year, Biltmore gardener Todd Roy created the plant design for the containers at the front of the house, the terrace that crosses the facade, as well as the pots at the base of the Rampe Deuce, across from the house.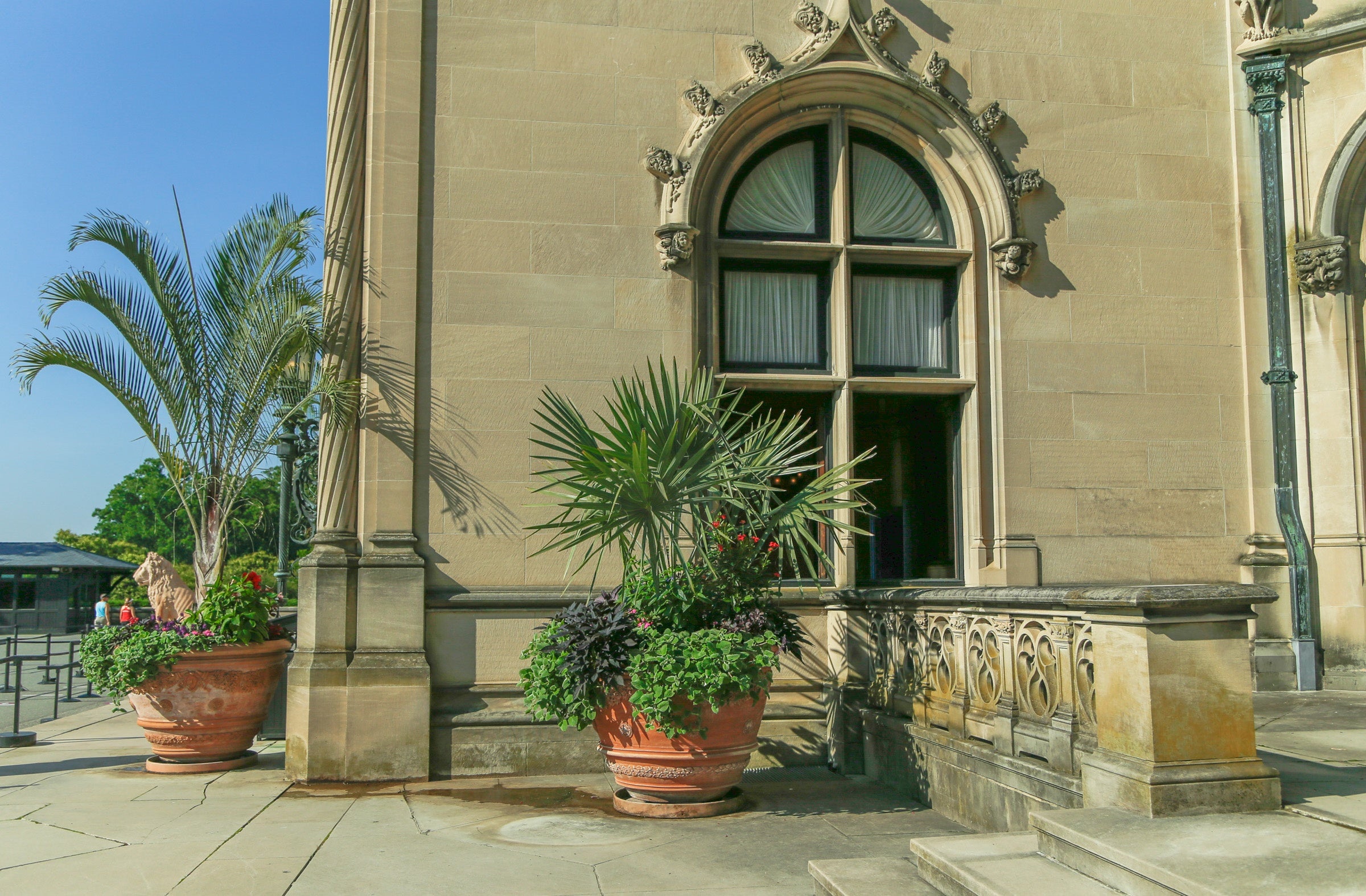 Guests often ask Todd and his cohorts on the horticulture team questions on how best to get the Biltmore look in their home gardens. Here are some of Todd's favorite tips for creating dazzling container gardens at home.
"Thriller, Filler and Spiller"
To achieve a balanced container, Todd says to design with these basic components.
• "Thrillers" are the upright, tall component.
• "Fillers" are medium-height, middle-area plants.
• "Spillers" are the plants that hang over and around the edges of the container.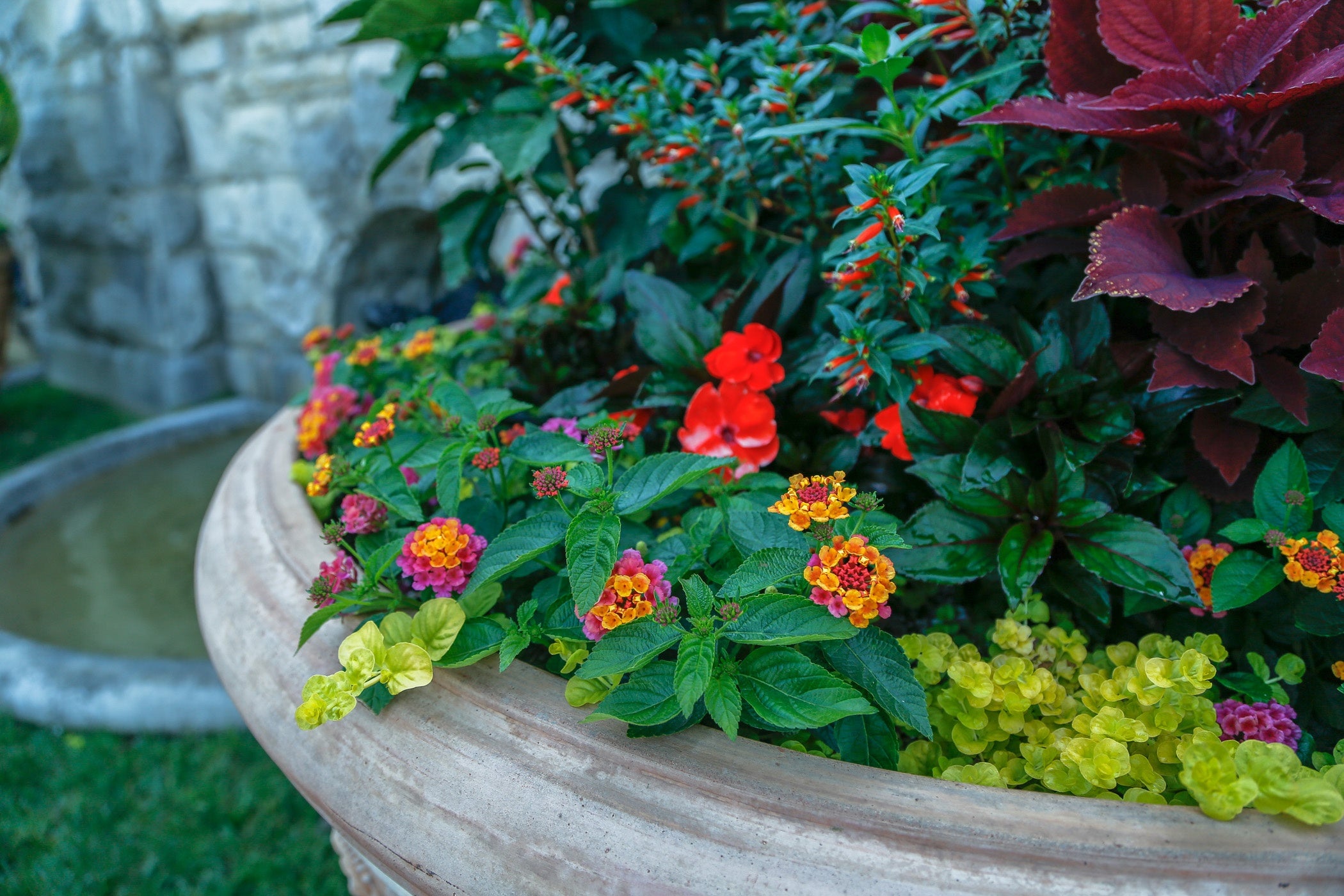 Select plants with similar watering needs
Consult the plant tags for watering requirements so you are choosing plants that share the same maintenance schedule.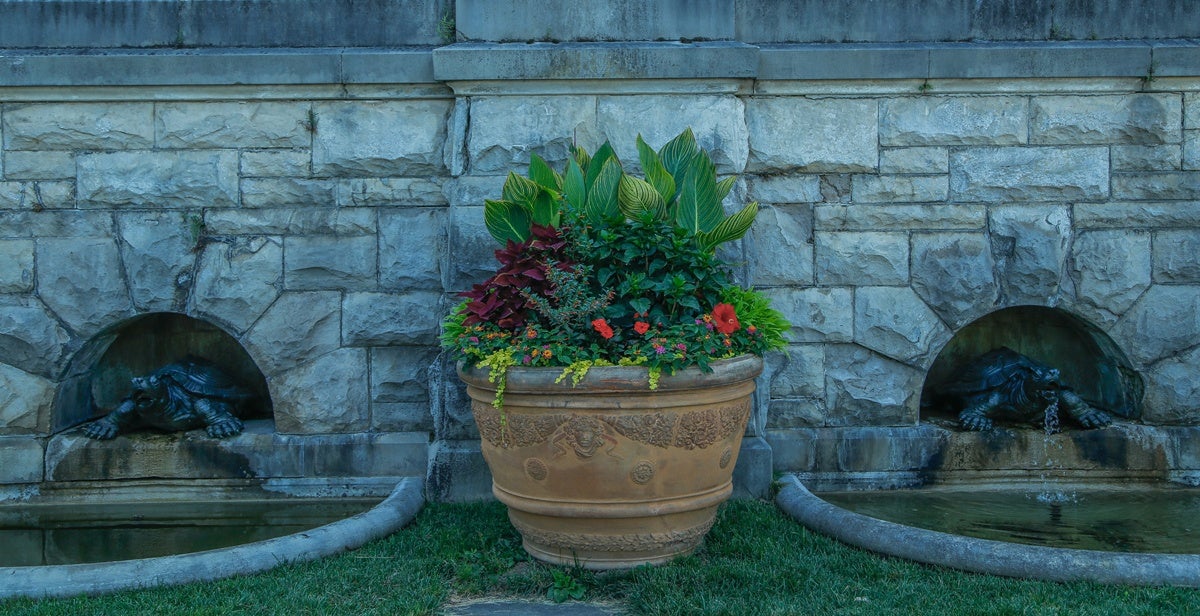 Texture
And finally, select plants with differing leaf sizes and colors for a full and lush effect.
More about Biltmore's historic gardens may be found here.