Our top 5 Biltmore family favorite activities for summer are sure to please the entire clan, from grandparents to grandchildren!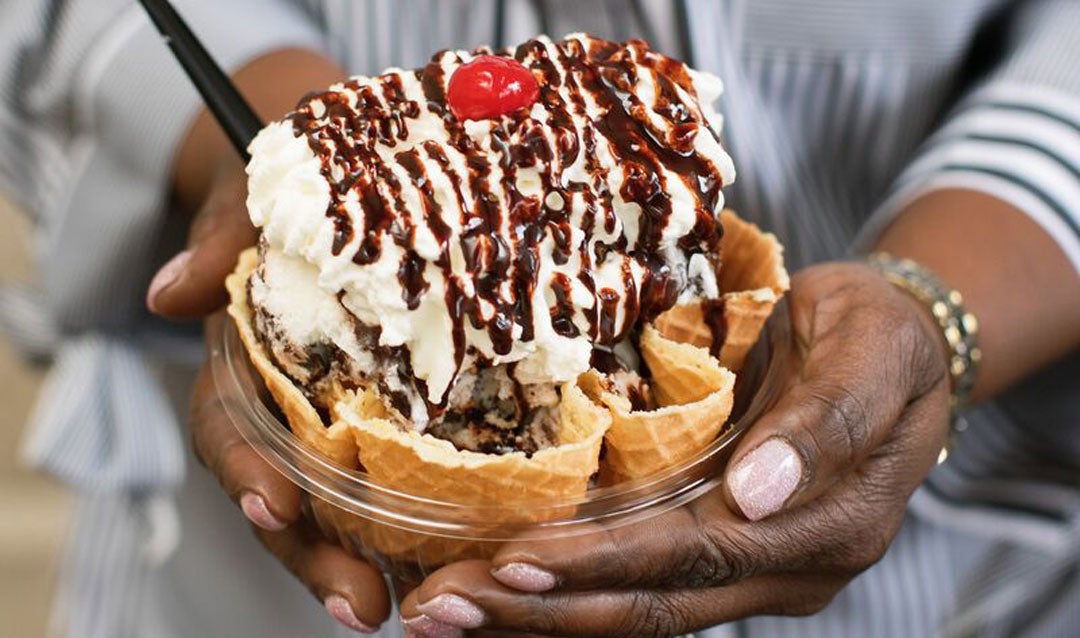 5. Favorite Flavors: Ice Cream for Everyone
Did you know that the vanilla ice cream served on the estate is based on a delicious original Biltmore Dairy recipe? Now at Biltmore Dairy Bar® near Biltmore House and the Creamery in Antler Hill Village, you and your family can enjoy the same rich flavor enjoy by estate guests more than a century ago.
Tip: Get sandwiches and ice cream to go from the Creamery and have a picnic on the nearby Village Green. Celebrate summer with Biltmore wine for the grownups and Biltmore sparkling grape juice for the younger set.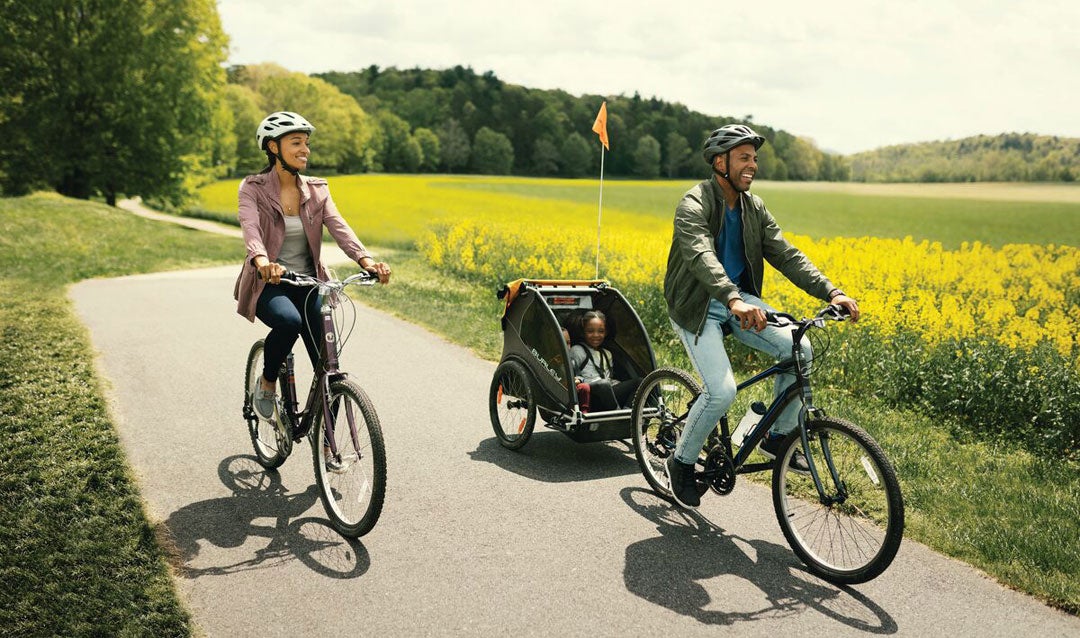 4. Favorite Activity: Biking for All Ages
Ready to explore our wide-open spaces? Visit the Outdoor Adventure Center or Bike Barn in Antler Hill Village and rent mountain bikes for rugged trails or comfort cruisers for paved paths. Tandem rentals also available so the younger members of the family can join the fun.
Tip: Consider a guided bike ride and other new outdoor activities for more exciting ways to explore the estate.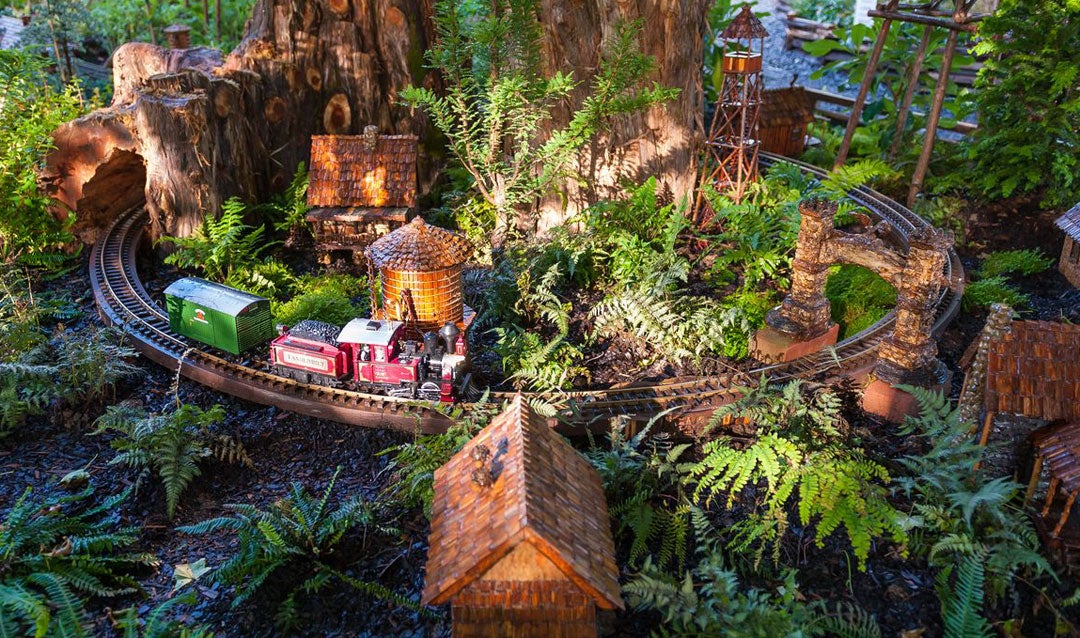 3. Rediscover a Family Favorite: Biltmore Gardens Railway
One of the absolute must-see elements of the estate this summer is Biltmore Gardens Railway, featuring beautiful garden-scale botanical model train displays. This charming exhibition featuring estate-related landmarks—each handcrafted in meticulous detail from all-natural materials—returns to the Conservatory.
Tip: Experience Biltmore Gardens Railway now through September 26, 2021.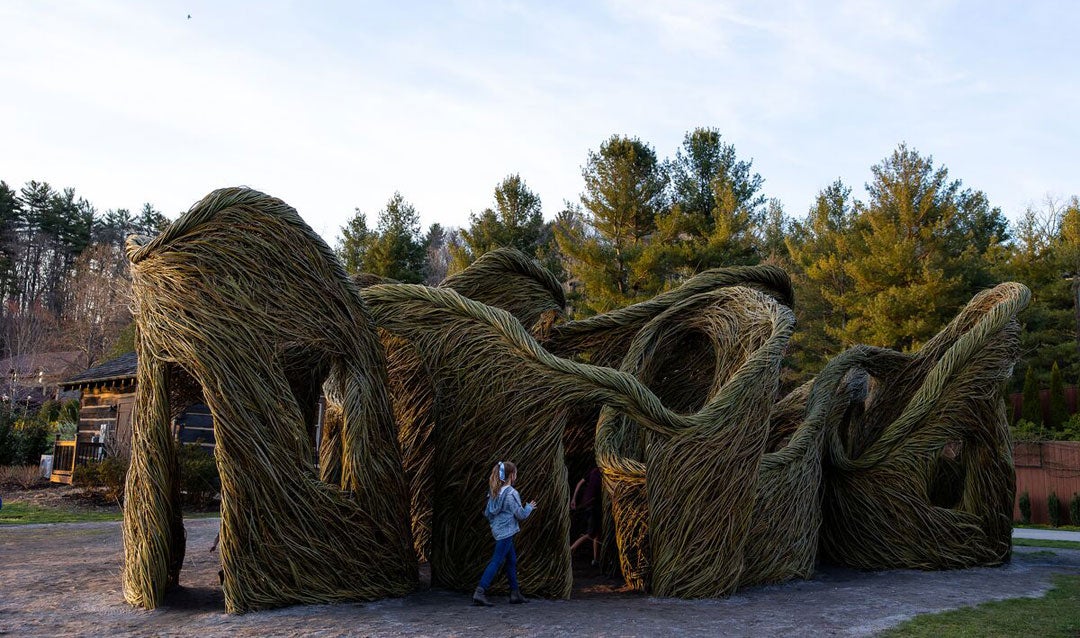 2. New Family Favorite: Stickwork by Patrick Dougherty
Crafted and installed in Antler Hill Village, this unique-to-Biltmore, large-scale outdoor sculpture entitled Free as a Bird is a wondrous combination of Patrick Dougherty's carpentry skills and love of nature.

Over the last three decades, this internationally-acclaimed artist has built over 300 of these works, which have captivated the hearts and imaginations of viewers worldwide. Enjoy Stickwork by Patrick Dougherty now through September 30, 2021.
Tip: Explore Stickwork by Patrick Dougherty during the day or at night, when the sculpture is lit to enhance your experience.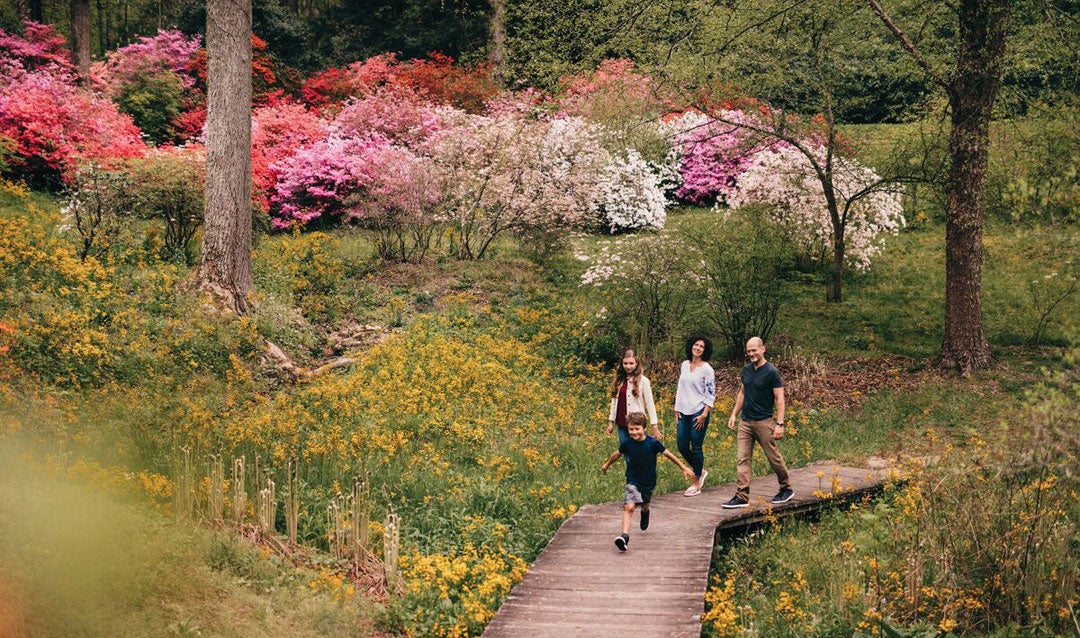 1. All-Time Family Favorite: Our 8,000-Acre Backyard!
With 8,000 acres of Blue Ridge Mountain backyard, you'll never run out of places to explore at Biltmore! Enjoy more than 20 miles of hiking trails along the French Broad River, through lush green forests, or in the open meadows of the estate.
Tip: Visit the Bike Barn or Outdoor Adventure Center for a detailed trail map and orientation to the trails.
Enhance your Biltmore visit with an overnight stay
In addition to our top 5 family-favorite activities, make the most of summer vacations and long holiday weekends at Biltmore by adding overnight accommodations at The Inn on Biltmore Estate, Village Hotel on Biltmore Estate, or our two private historic Cottages on Biltmore Estate.