Did you know Biltmore has historically been the site of many honeymoons and romantic occasions?
Perhaps it's the warm, pink glow of the mountains as the sun sets over the Deer Park, the way the wind carries a sweet perfume from the gardens into the air, or the subtle whisper of a bottle of sparkling wine being masterfully uncorked nearby, but one thing is for sure—love is certainly in the air at Biltmore.
From before construction of Biltmore House was completed all the way to our modern day guests who visit, there is no denying that this historic estate offers a desirable destination for a romantic getaway any time of year.
Get to know some of Cupid's earliest captives and the historic honeymooners who spent their precious time together at Biltmore many moons ago.
Jay & Adele Burden's Honeymoon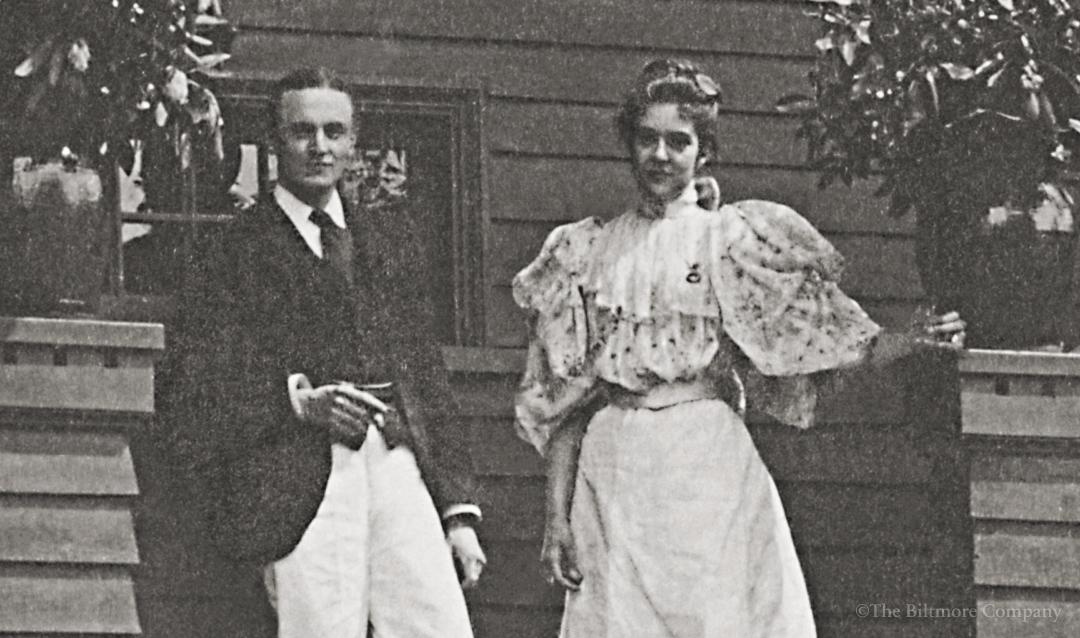 One of Biltmore's earliest guests included newlyweds, Jay Burden and Adele Sloane, George Vanderbilt's niece. The darling young couple spent their honeymoon with a romantic retreat to River Cliff Cottage at Biltmore in June of 1895, months before Biltmore House was completed.
"Adele, actually Lila Sloane's older sister, wrote about Biltmore being terribly romantic years before she married Jay Burden—it seems her opinion didn't change!" says Meghan Forest, Biltmore's Archives and Curatorial Assistant.
Ernesto & Edith Fabbri's Honeymoon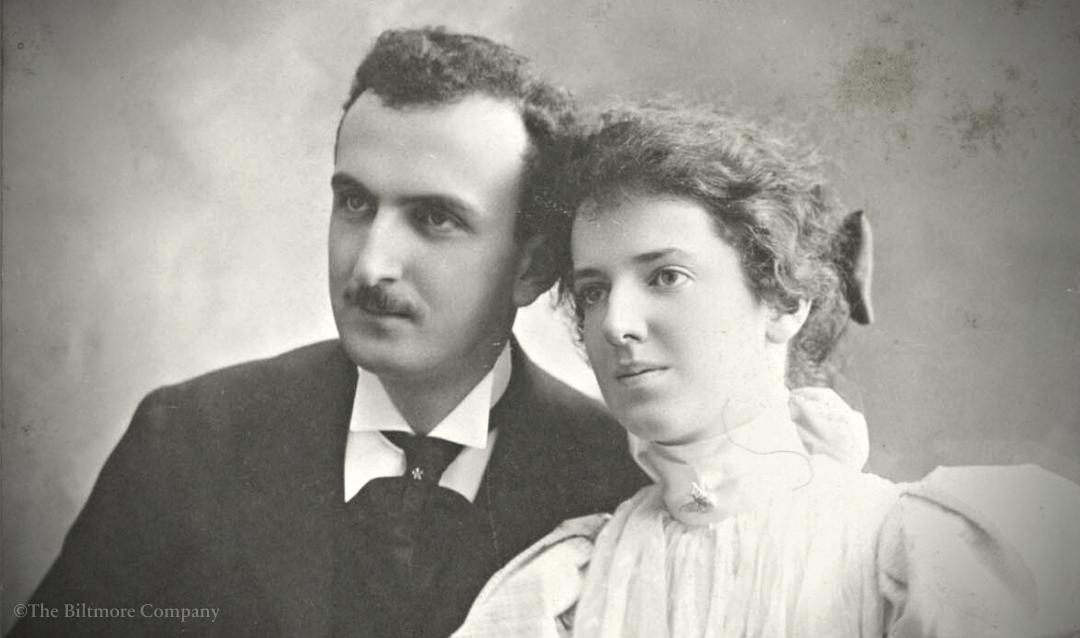 Ernesto Fabbri and Edith Shepard, another one of George Vanderbilt's nieces, celebrated their nuptials with a honeymoon at Biltmore after their 1896 wedding.
Records indicate that Biltmore remained a special place for the Fabbris as they visited Biltmore six more times together over the next nine years, bringing along their children after they were born.
George & Edith Vanderbilt's Homecoming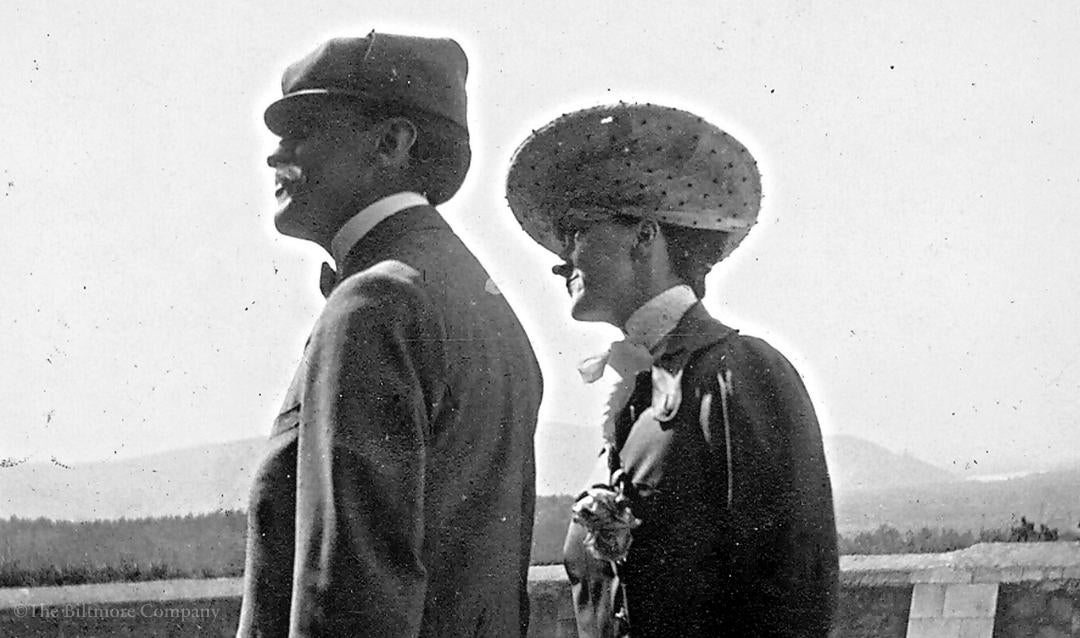 George Vanderbilt was a bachelor when he first moved into Biltmore House. It would only be a few short years before he met his bride-to-be, Edith Stuyvesant Dresser.
After whirlwind courtship abroad, George and Edith were married in Paris in a 15-minute civil ceremony on June 1, 1898. The couple honeymooned in Italy for three months before arriving home to Biltmore in October.
Ever the romantic, a 1910 correspondence shows that George coordinated some modifications to Biltmore House as a surprise for Edith when she returned home from a trip abroad, including adding stairs by the Porte Cochere to provide access to a forest trail.
Willie & Lila Field's Honeymoon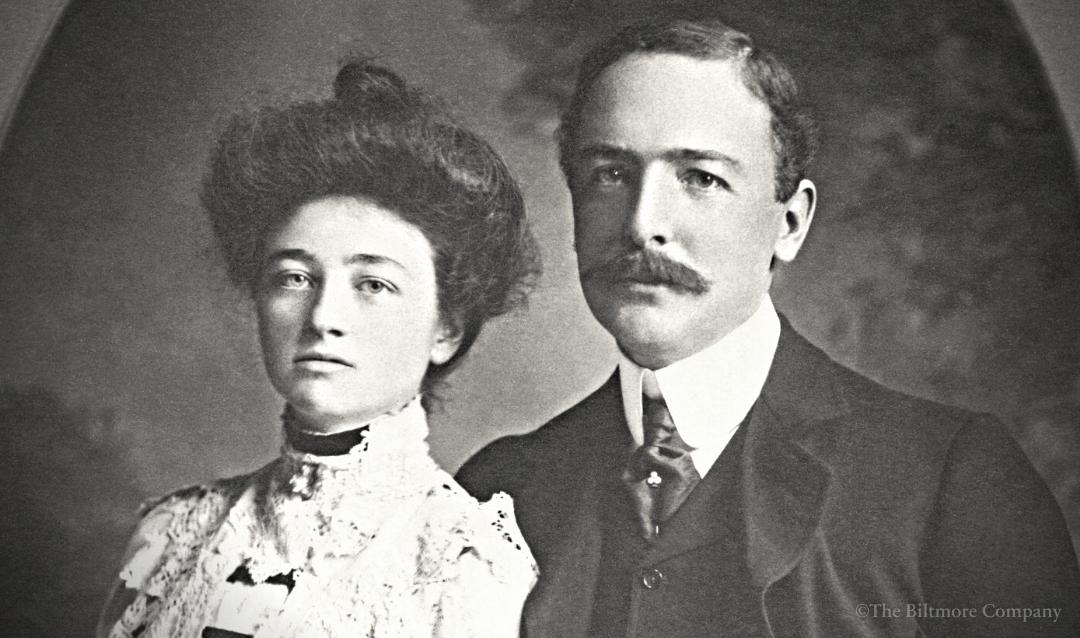 One of George Vanderbilt's closest comrades, William B. Osgood Field, was a frequent guest at Biltmore. During subsequent visits, "Willie" was introduced to one of George Vanderbilt's nieces, Lila Sloane. It seems there was some matchmaking at play as the duo may have been deliberately encouraged to do activities together. The couple became engaged at Biltmore and spent their honeymoon on the estate, as well.
An interest piece about the Willie and Lila Field honeymoon from society columnist "Cholly Knickerbocker" read:
"[George Vanderbilt] is fond of paying this particular kind of compliment to his young relatives, and Biltmore, one of the most fairy-like country seats in this country, has been the scene of quite a number of honeymoons, and of the inauguration of what have turned out to be happy marriages. In this case the selection of Biltmore for the honeymoon will be especially appropriate. For it was there that Willie Field and Lila Sloan first plighted their troth and became engaged."
Cornelia & John F.A. Cecil's Wedding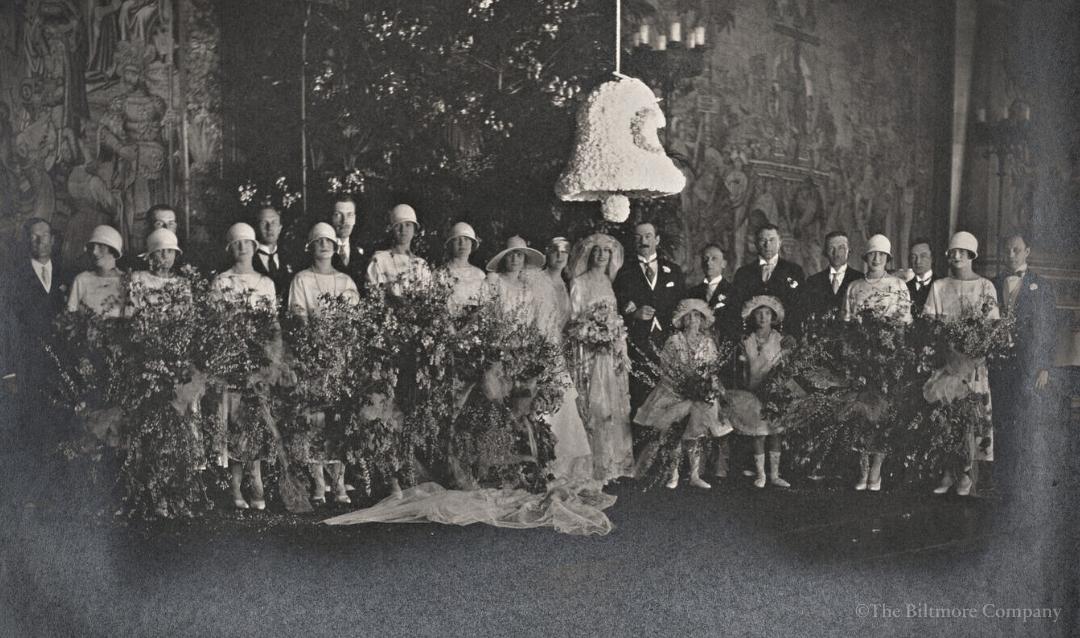 Wedding bells rang as Cornelia, George and Edith Vanderbilt's daughter, married the Honorable John Francis Amherst Cecil at All Souls Church in Biltmore Village on April 29, 1924.
No detail was spared in this elaborate celebration that welcomed notable guests from around the globe and intrigued society columns.
Biltmore is a Romantic Getaway for the Ages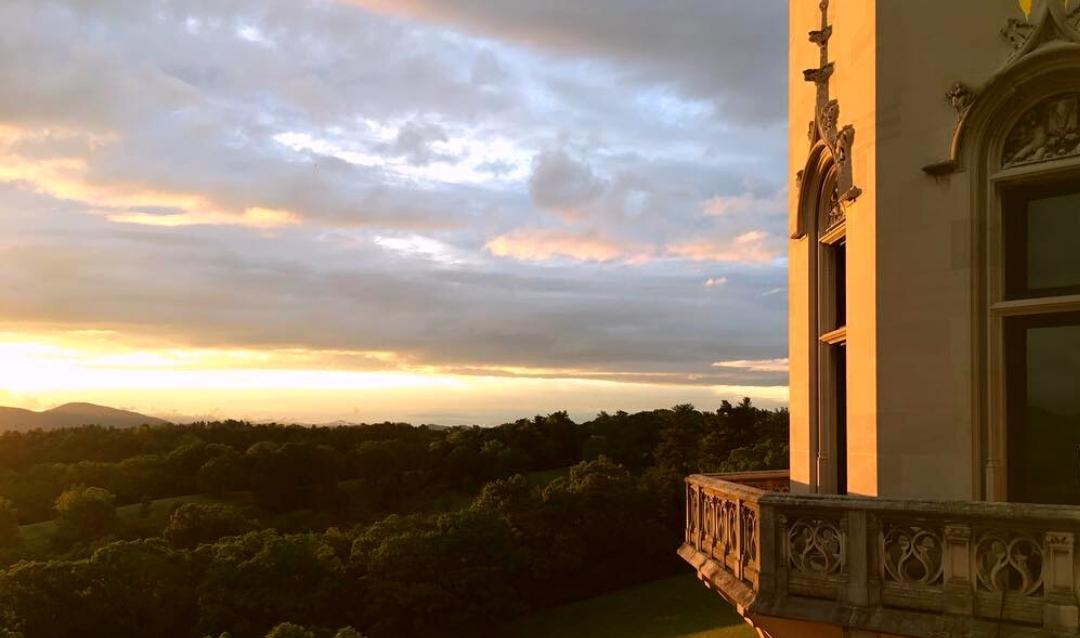 Whether it's warming up together by the fireside at The Inn on Biltmore Estate, taking a mini tropical vacation inside the Conservatory, marveling at the grandeur and history inside Biltmore House, sharing a sweet treat in Antler Hill Village, or spending time exploring the gardens and grounds at dusk, we can say confidently that Biltmore's reputation as a romantic getaway for sweethearts has aged like a fine wine.
No matter the time of year, we invite you to find, rekindle, or celebrate your love at Biltmore. For the ultimate romantic getaway, join us as an overnight guest at our four-star Inn, cozy Village Hotel, or one of our private historic Cottages and enjoy the beauty of this "fairy-like" country estate as George Vanderbilt intended.