After more than 20 years of award-winning excellence, The Inn on Biltmore Estate® will undergo an inspiring renovation with a complete redesign of guest corridors, rooms, and suites beginning in January 2024.
Preview the exciting renovations to come at our four-star Inn and discover the design inspirations that celebrate Biltmore's storied legacy and the intentional design elements of Biltmore House while maximizing guest comfort.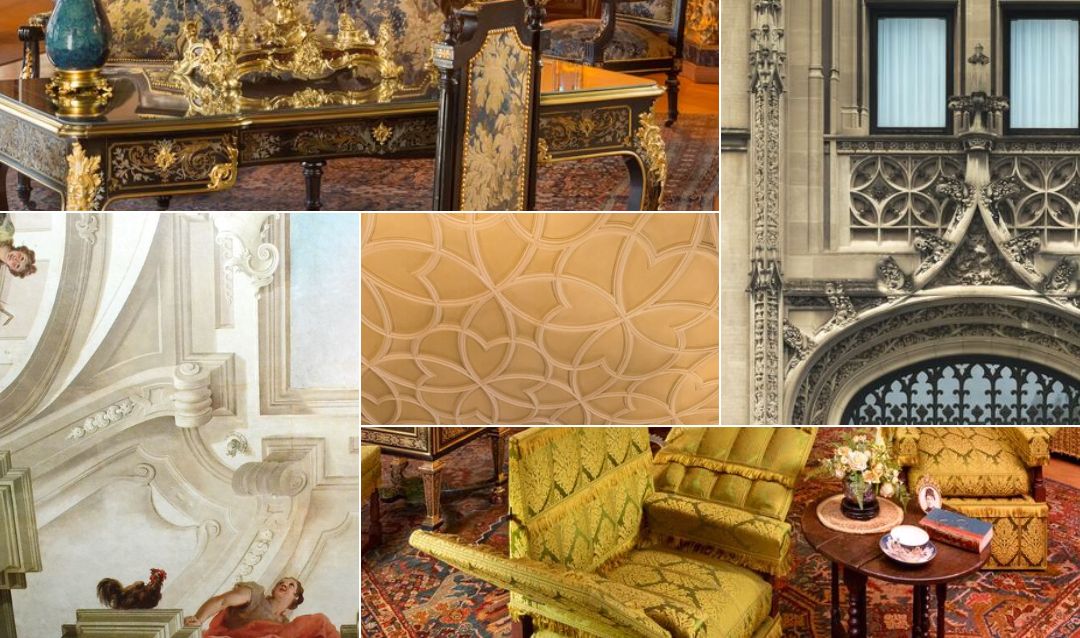 Drawing from America's Largest Home
The Inn on Biltmore Estate's redesign was developed in partnership with the acclaimed global design firm, HKS. The aesthetic is a present-day take on classical European style, incorporating distinctive details drawn from the design, intention, and collection of Biltmore House paired with luxurious amenities for today's guests.
With no detail overlooked, The Inn's guests will appreciate elements drawn from Biltmore House throughout their stay including bold, nature-inspired wall coverings by William Morris, embossed leathers, quatrefoil designs, carved wood detailing, elegant brass fittings, and artwork recreations from George Vanderbilt's collection—such as architectural drawings of Biltmore House, animal prints, and floral paintings.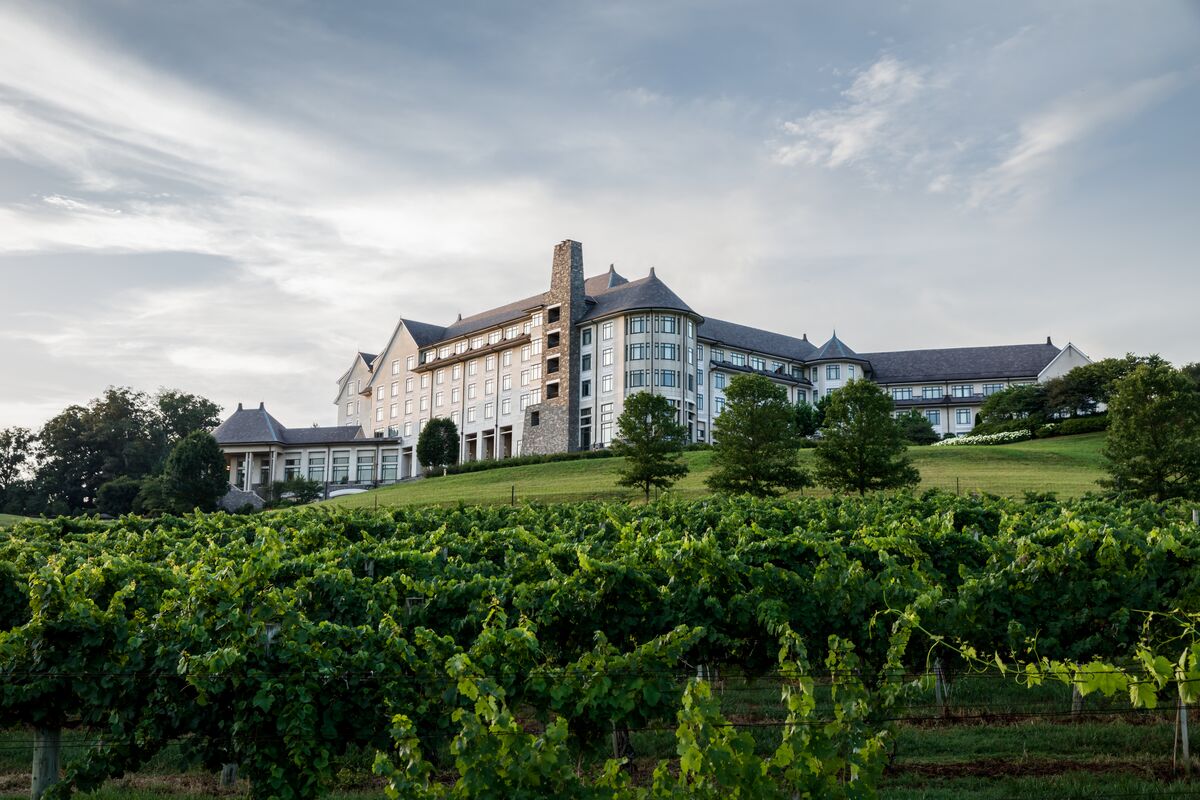 Crafting a Vanderbilt-Inspired Retreat
Blending harmoniously with The Inn's French chateau-inspired design and drawing from the timeless elegance, eclectic collections, and storied history of Biltmore House, the redesign of the guest rooms and corridors invites you to experience a present-day interpretation of being a welcomed guest of the Vanderbilt family.
Each space will feature design elements such as elegant wall coverings and furnishings, hardwood floors, expansive windows, well-appointed amenities, and spa-style bathrooms to create a private sanctuary for your stay.
In addition to a warm and welcoming appearance, our guest rooms have been redesigned to improve the use of space, combining function with luxury for guest comfort.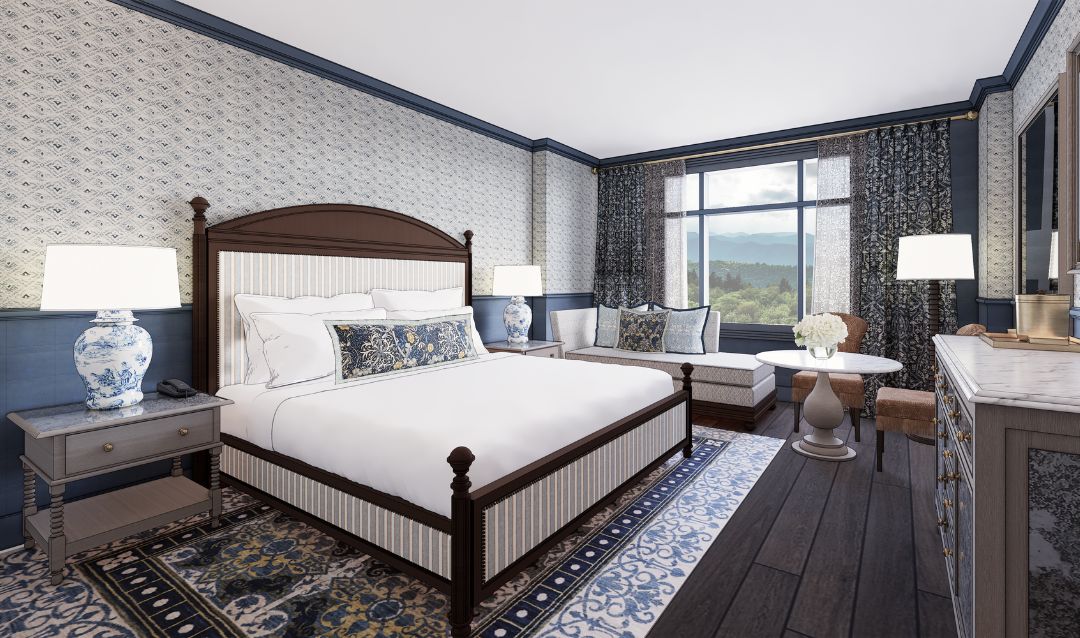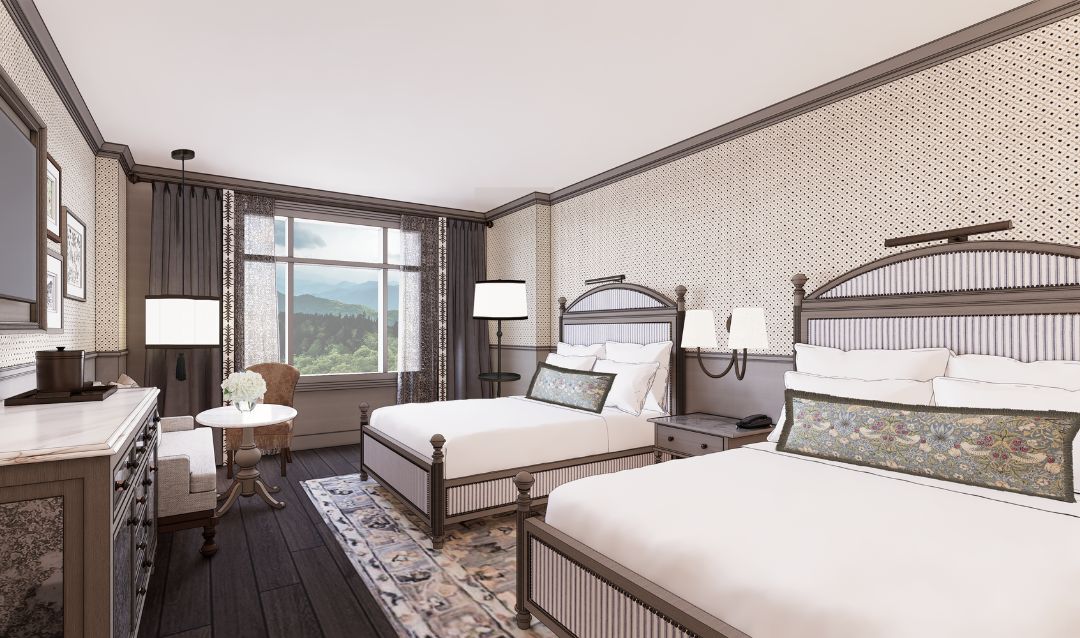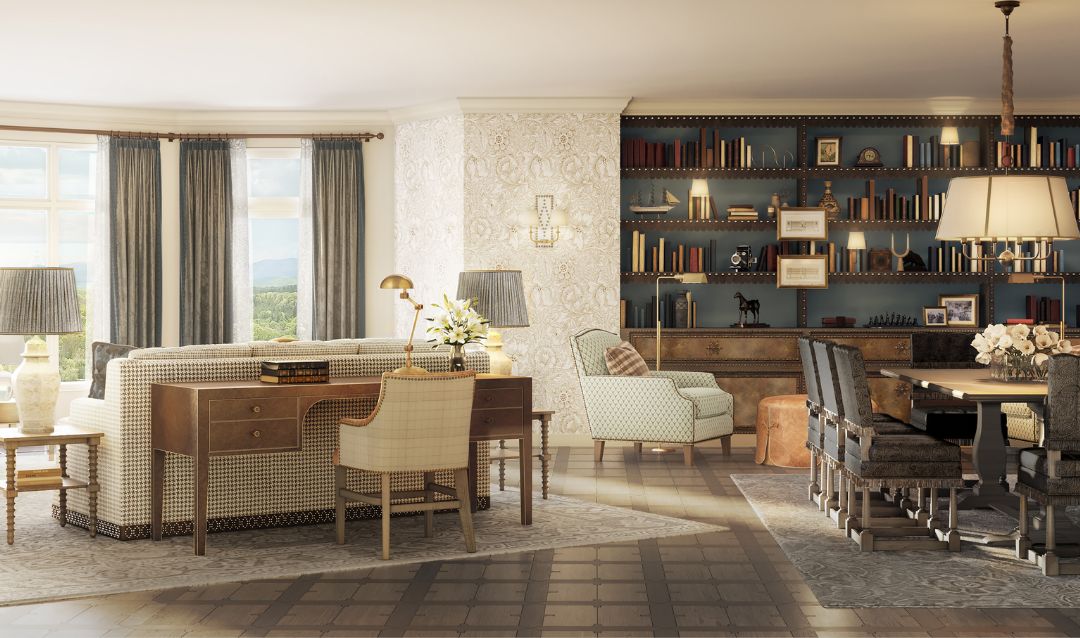 Welcoming Guests During Renovations
The Inn on Biltmore Estate remains open during the renovation, which is set to be completed in two stages from January through March of 2024 and 2025. Beginning in April 2024, a portion of The Inn's newly renovated rooms will be available for booking.
To protect the guest experience for which this destination is known, all of our four-star amenities and services will remain available for our guests and work will occur during daytime hours in unoccupied areas of the hotel. Guests who prefer alternative accommodations are invited to book their estate stay at one of our private Cottages or Village Hotel on Biltmore Estate®.
"Guests who are familiar with The Inn will be especially delighted by the beautiful updates and thoughtful changes we'll be making to further enhance your experience every time you join us for a memorable getaway," says Charles Thompson, Vice President of Resort Experience.
We look forward to sharing this inspired transformation with you.