While winter is Biltmore's most peaceful season, it still offers plenty to do for overnight guests! Whether you're interested in escaping the cold or exploring the estate, here are our top 5 winter activities: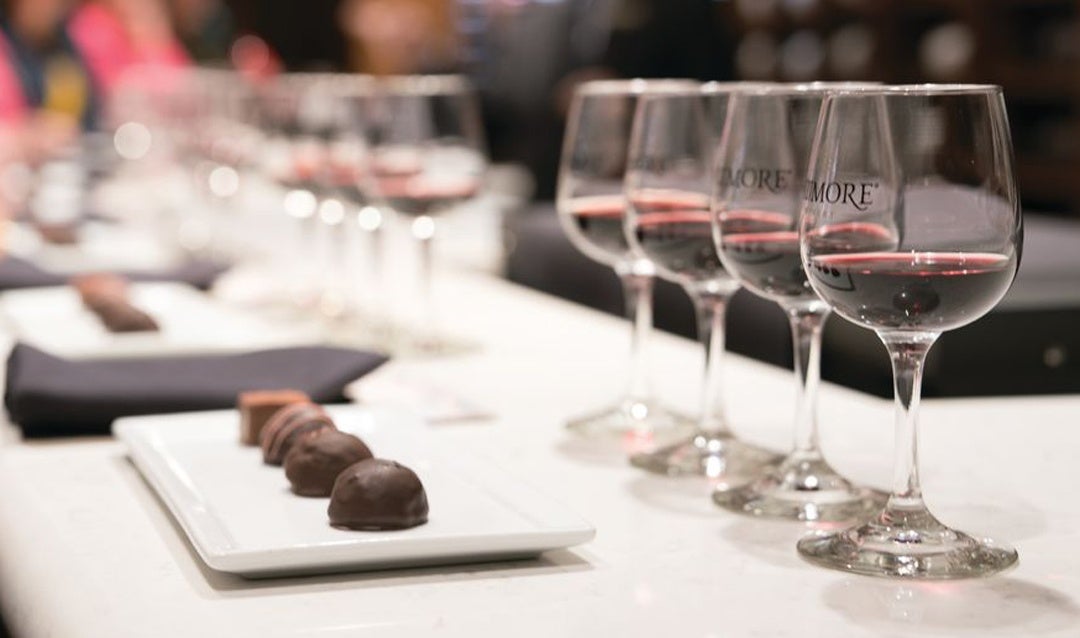 5. Red Wine & Chocolate Tasting
One of Biltmore's most popular Specialty Wine Experiences, our Red Wine & Chocolate Tasting is a lovely opportunity to stay warm. Sip your way through a number of our red varietals paired with locally produced artisan chocolates from French Broad Chocolate and discover why each is a heavenly match.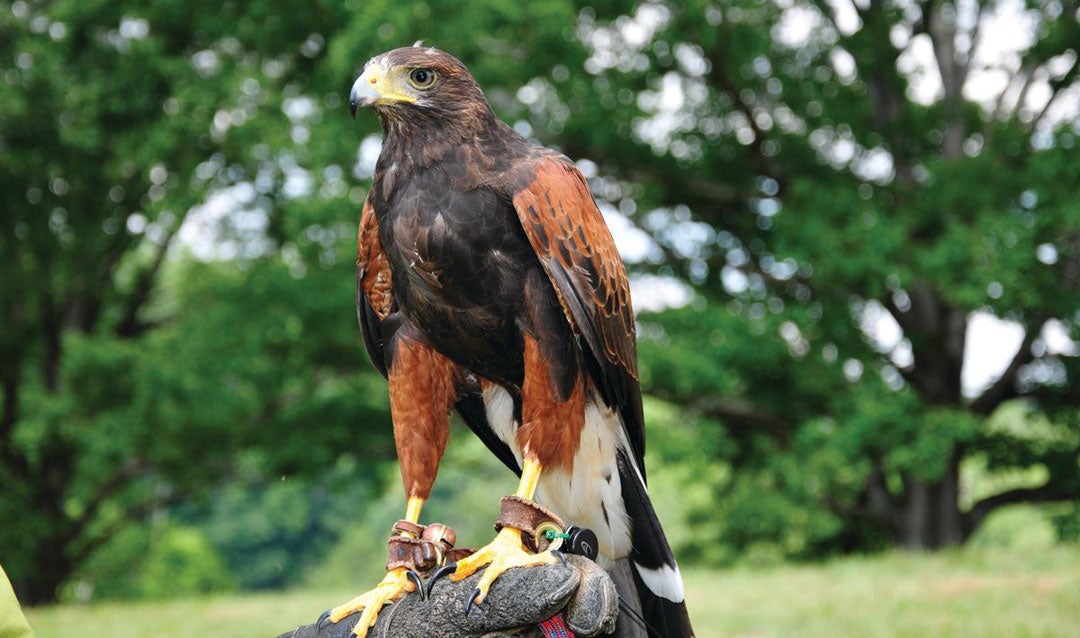 4. Falconry
Discover the ancient art of falconry on Biltmore's historic grounds. Learn how to handle a trained hawk or falcon, then experience the inimitable thrill of a raptor flying to and landing upon your gloved hand. Don't miss this one-of-a-kind opportunity to interact with one of these majestic birds of prey–it's sure to become one of your favorite winter activities.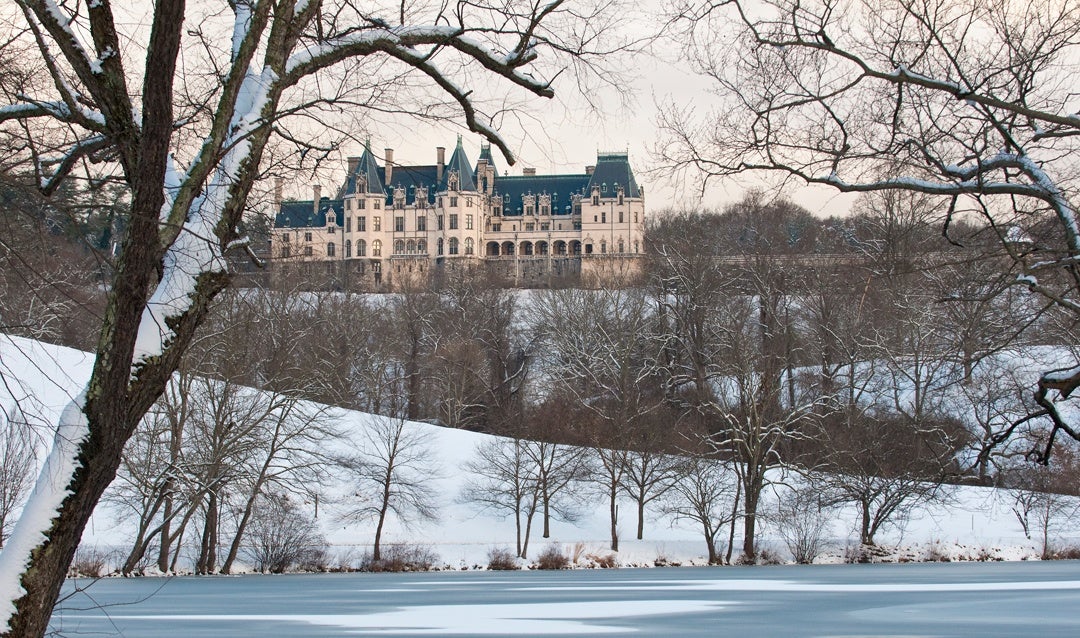 3. Guided Hikes
If you're feeling adventurous despite the lower temperatures, bundle up for one of our Guided Hikes—offered exclusively to overnight guests. Choose from the moderate to fast-paced Trail Blazers or the more relaxed River Stroll and spend time enjoying the long-range views that winter brings to Biltmore.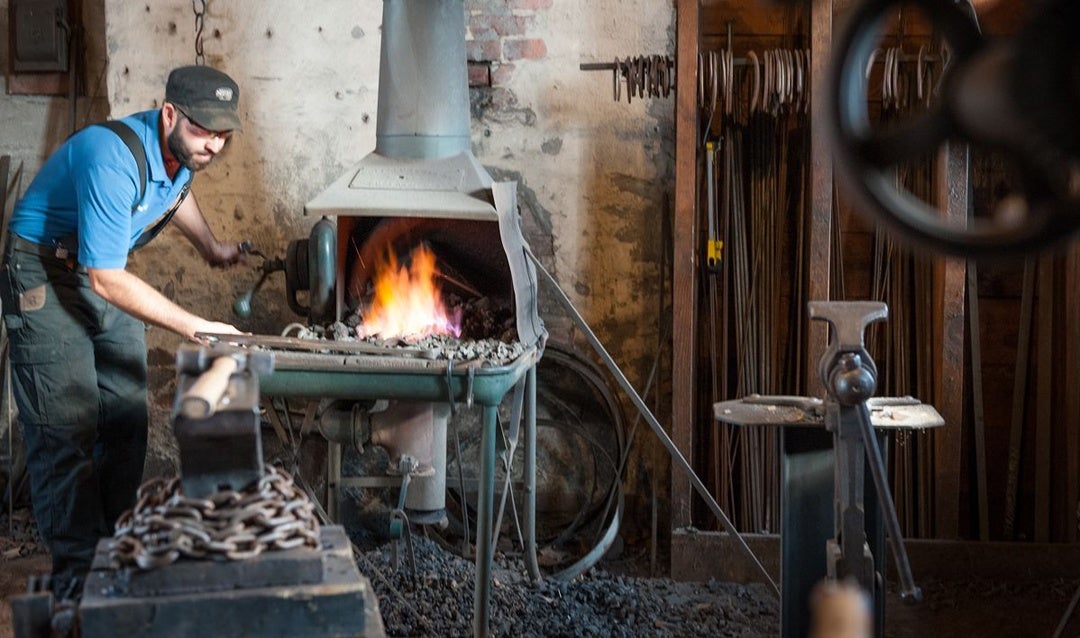 2. Blacksmith Demonstrations
While strolling through Antler Hill Village, be sure to make your way to the Barn to see our incredible Blacksmith Demonstrations. Not only is it fascinating to watch our blacksmith work—it's also quite cozy in the Smithy Shop. For a memento of your visit, check for hand-forged items at The Barn Door shop located next door.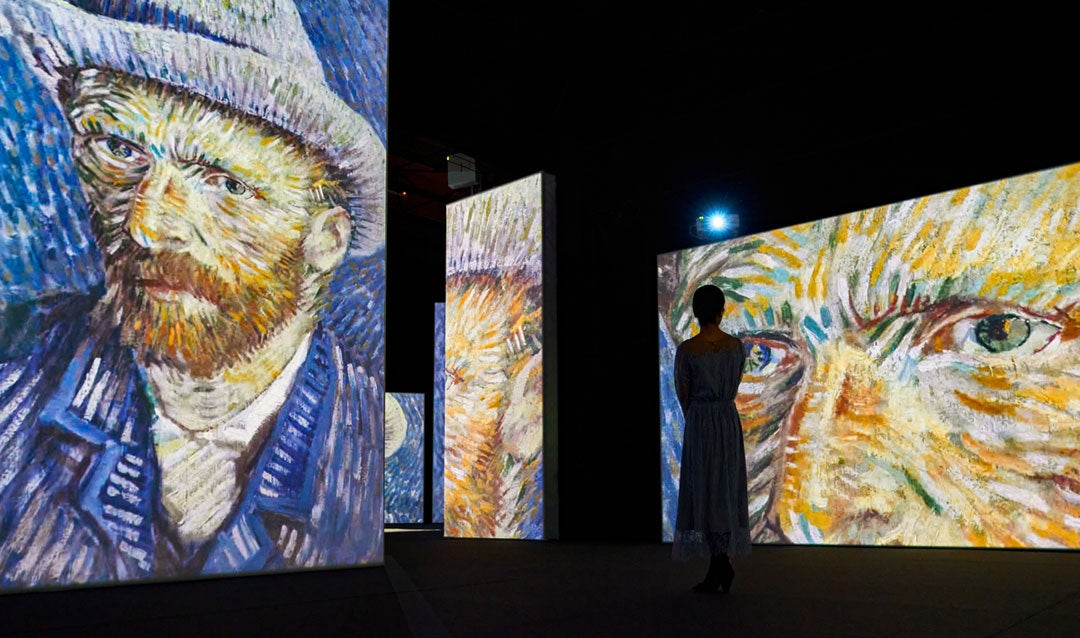 1. Van Gogh Alive
And finally, the must-see event at Biltmore this winter is Van Gogh Alive, created by Grande Experiences and hosted at our event center on the grounds of the estate.
Described as "an unforgettable multi-sensory experience," Van Gogh Alive is a powerful and vibrant symphony of light, color, sound, and scent that compels you to leave the world behind and immerse yourself in Van Gogh's paintings. Simultaneously enchanting, entertaining, and educational, Van Gogh Alive stimulates all the senses and opens the mind.
Explore Biltmore this winter!
Stay overnight at one of our distinctive properties to ensure you have enough time to experience all of the top winter activities the estate has to offer. For the ultimate escape, consider one of our special overnight packages.