Live la dolce vita–the sweet life–at Biltmore this summer, just as the Vanderbilts and their guests did more than a century ago.
Inspiration from Italy and Europe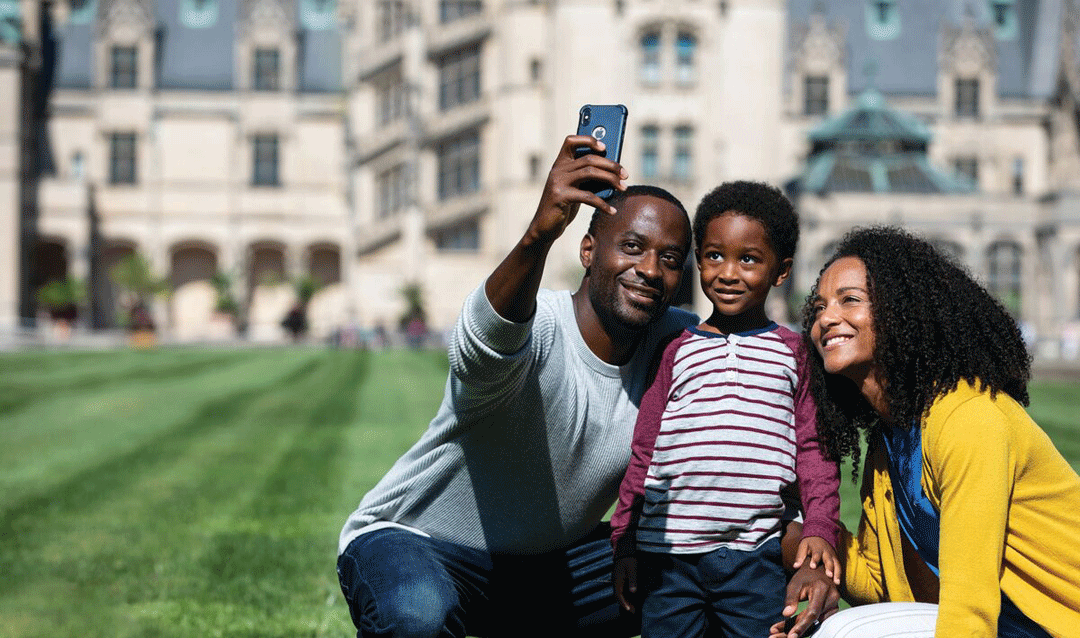 "The idea of la dolce vita is Italian, and it translates to 'the sweet life'," said Lauren Henry, Curator of Interpretation. "It embodies the idea of living each moment as it unfolds, and enjoying it for itself. It's an inspirational way of life that George Vanderbilt experienced during his travels in Italy and other delightful destinations, and it helped him envision Biltmore as a place where his family and friends could enjoy the same timeless feeling."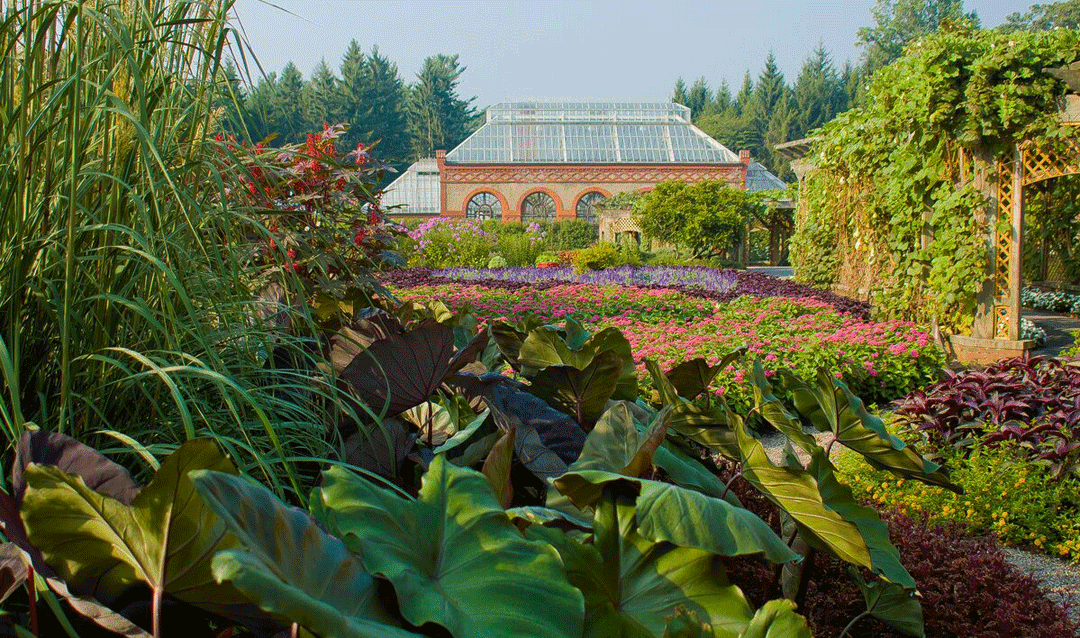 From the French Renaissance-style architecture of Biltmore House, designed by famed architect Richard Morris Hunt, to the glorious gardens and grounds created by legendary landscape designer Frederick Law Olmsted, Biltmore Estate brought classic European sensibilities to the beautiful Blue Ridge Mountains of Western North Carolina.
"George Vanderbilt assembled a real 'dream team' to bring Biltmore to life," Lauren said. "Together they created a distinctly European-style estate, but with an expansive feel and modern technologies that were hallmarks of the American Gilded Age."
Discover la dolce vita at Biltmore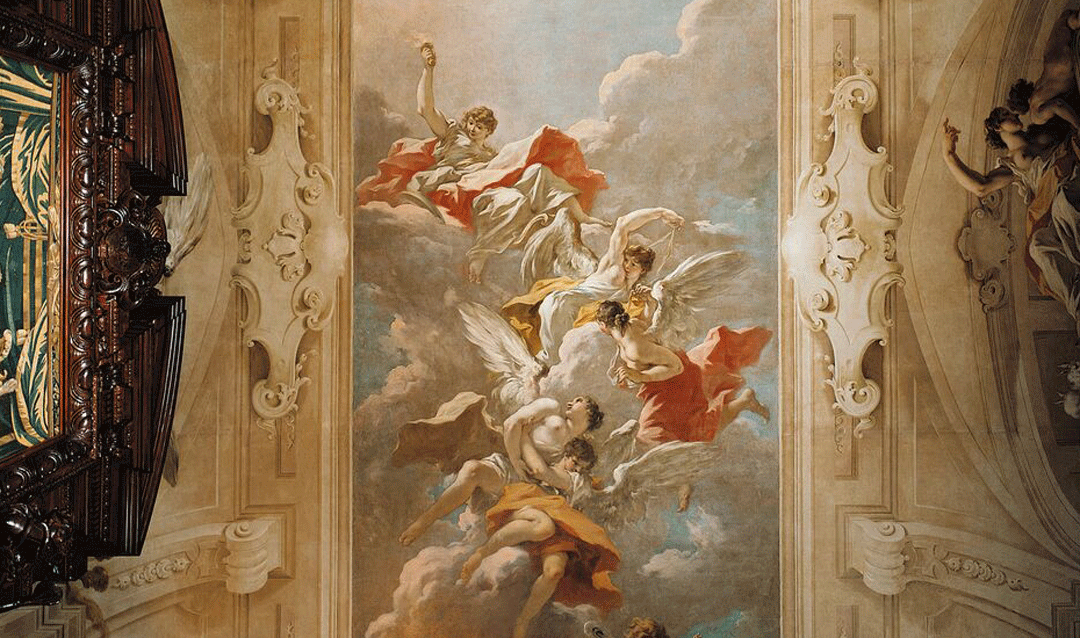 You can still capture the magic of la dolce vita as you explore Biltmore Estate in Asheville, North Carolina, touched at every turn by inspiration from the Vanderbilts' journeys around the world.
Inside Biltmore House you'll discover paintings, sculptures, and objets d'art to delight your mind and buoy your spirits in true la dolce vita fashion, including these highlights:
Salon—look for two original landscapes by French Impressionist artist Claude Monet. Both Strada Romana à Bordighera and Belle-Île, le chenal de Port-Goulphar have recently been restored to their late-19th-century vibrance.
Tapestry Gallery—Study the three Renaissance-era silk and wool tapestries that this 90-foot-long room was designed to display. Woven in Brussels circa 1530, the set was originally part of the The Triumph of the Seven Virtues.
Library—the ceiling was created to showcase Chariot of Aurora by Giovanni Pelligrini, an 18th-century painting comprised of thirteen separate canvases that depict the Roman goddess of the dawn.
Fresh air gives fresh perspectives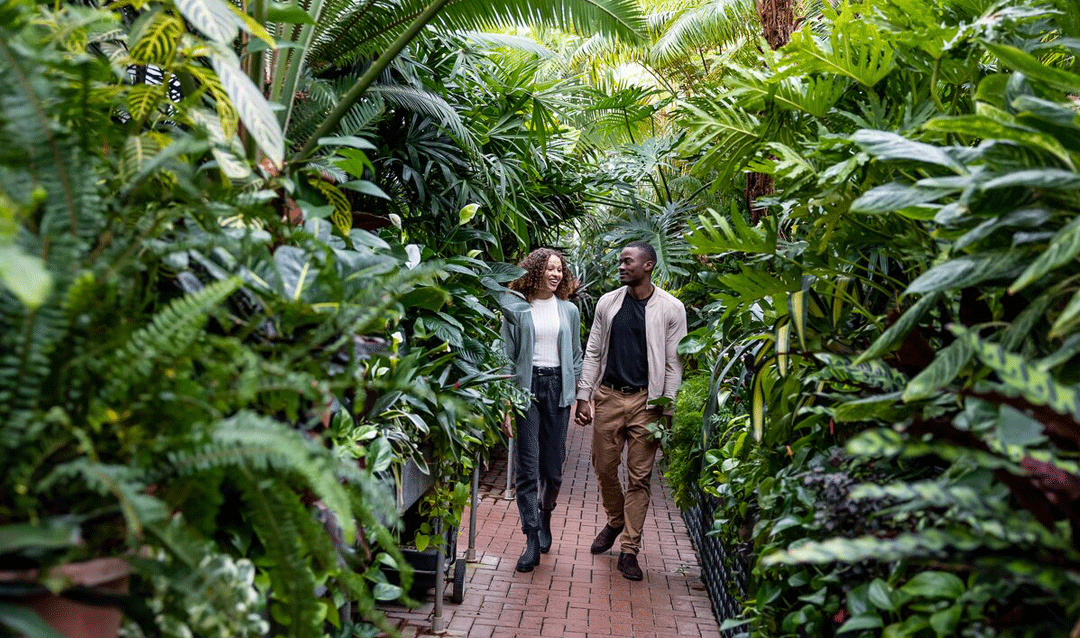 Explore miles of scenic trails across the estate by walking, hiking, or biking at your own preferred pace. Here are some of our favorite spots:
Conservatory—this elegant, glass-topped greenhouse captures the historic and modern balance of the estate as exotic botanicals popular in the Vanderbilt era overlap with plants we propagate for seasonal displays.
Bass Pond—walk down from the gardens to view the newly restored island that was part of Frederick Law Olmsted's original landscape design.
Lagoon—spend some time at this scenic spot on the road to Antler Hill Village—it's perfect for picnicking and for admiring the reflection of Biltmore House in the water.
Savor la dolce vita
Whether you've worked up a bona fide appetite or simply need a refreshment respite, there are choices to please every palate when you dine at Biltmore:
Ice cream—indulge in a scoop (or two!) of fresh-churned ice cream and other sweet treats from The Biltmore Dairy Bar® adjacent to Biltmore House or the Creamery in Antler Hill Village.
Biltmore wine—Savor a complimentary tasting at Biltmore's Winery to sip award-winning vintages, then pair your favorites–including Italian varietals like our Biltmore Estate® Pinot Grigio and Biltmore Estate® Limited Release Sangiovese–with charcuterie, cheeses, and chocolates next door at our relaxing Wine Bar. Choose outdoor seating to make la vita as dolce as possible!
Field-to-table freshness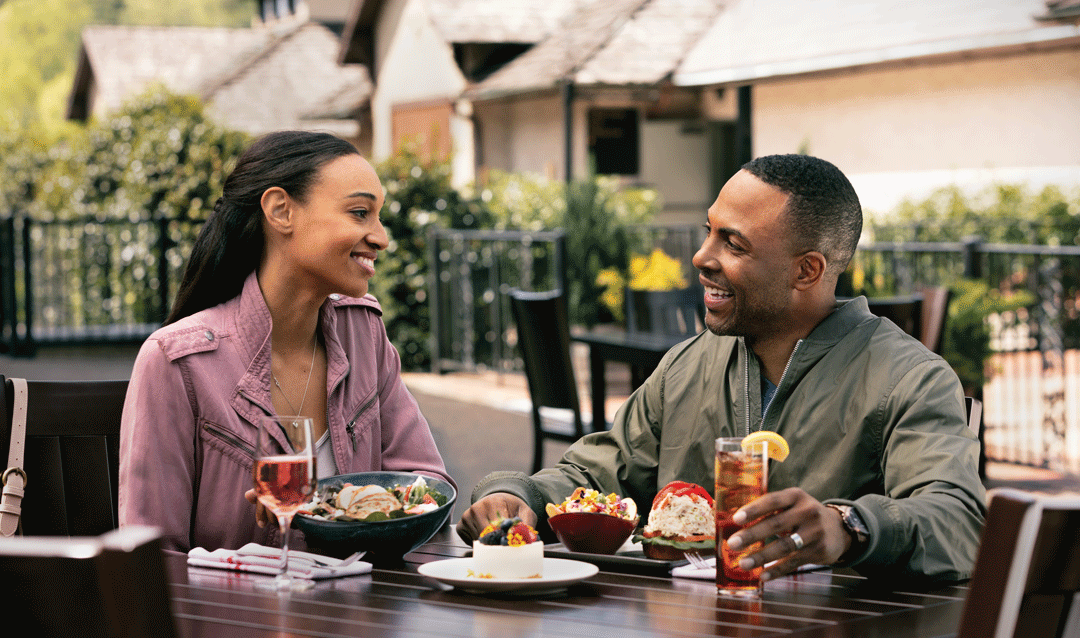 Enjoy fine and casual dining options featuring estate-raised and locally sourced dishes. Favorites include our European-style Bistro at the Winery, English pub far at Cedric's® Tavern in Antler Hill Village, and four-star, white-linen luxury at The Dining Room at The Inn on Biltmore Estate.
Encounter Europe like never before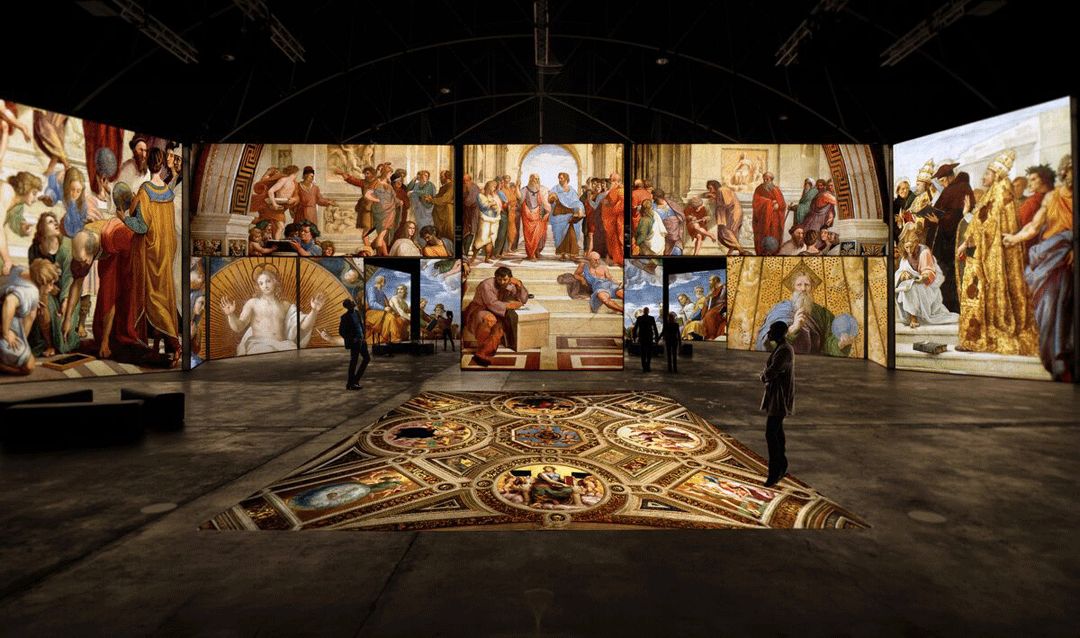 You won't need a passport to undertake a European odyssey when you visit our newest exhibition as we host Italian Renaissance Alive, created and produced by Grande Experiences, now through January 7, 2024, on the grounds of the estate.
With the purchase of an exhibition ticket, you'll be surrounded on all sides by the sights and sounds of some of the most remarkable masterpieces of the Italian Renaissance, including Da Vinci's Mona Lisa, Michelangelo's The Creation of Adam, Botticelli's The Birth of Venus, and more. There's even a signature scent to enhance your experience.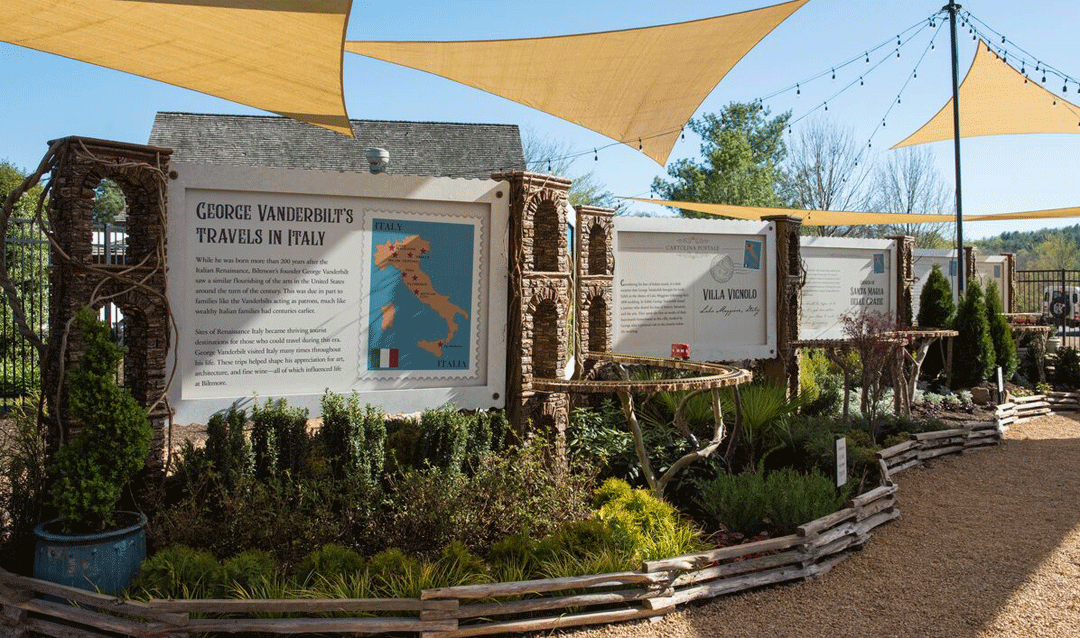 Continue your old-world travels with our Ciao! From Italy Sculptural Postcards display in Antler Hill Village. Created by the artists from Applied Imagination using botanical materials such as bark, pine cones, pods, and leaves, each oversized 4'x6' image highlights the Vanderbilts' visits to Italy, complete with quotes from George Vanderbilt himself.
This charming complement to Italian Renaissance Alive is including with estate admission now through February 19, 2024.
Discover la dolce vita at Biltmore for yourself!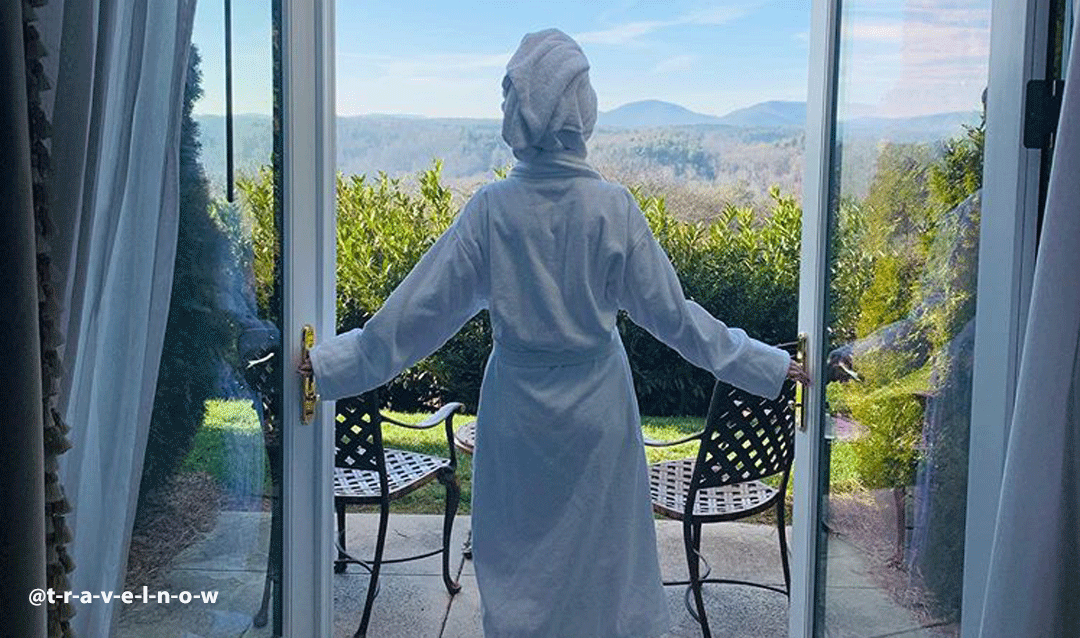 Come to Biltmore this summer to create your own memories of living la dolce vita, and make your visit even sweeter with an overnight stay at The Inn on Biltmore Estate®️, Village Hotel on Biltmore Estate®️, or one of our private historic Cottages on Biltmore Estate™.
Featured blog image: A Biltmore guest enjoys la dolce vita with a flute of sparkling wine on the terrace of The Inn on Biltmore Estate. Photo courtesy of @georgia_sheffield.