Raise a glass to our newest masterpiece–a delightful blend created exclusively for the 2023 release of our Masterpiece Collection White Wine.
Tasting notes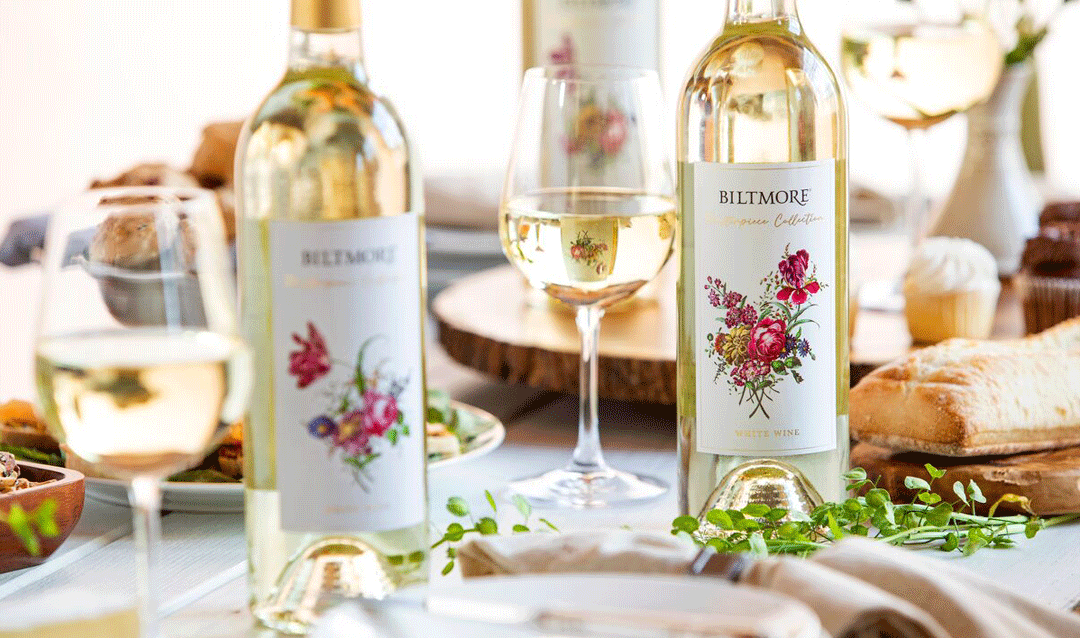 "Crisp, smooth, and refreshing, this off-dry white wine was handcrafted to honor George Vanderbilt's legacy as a passionate collector of extraordinary art and exceptional vintages," said Shruthi Dhoopati, Assistant Winemaker. "It echoes the return of warm weather with citrus and orange blossom aromas, plus wonderful flavors of honeydew, lime, and peach."
Inspired by a masterpiece of preservation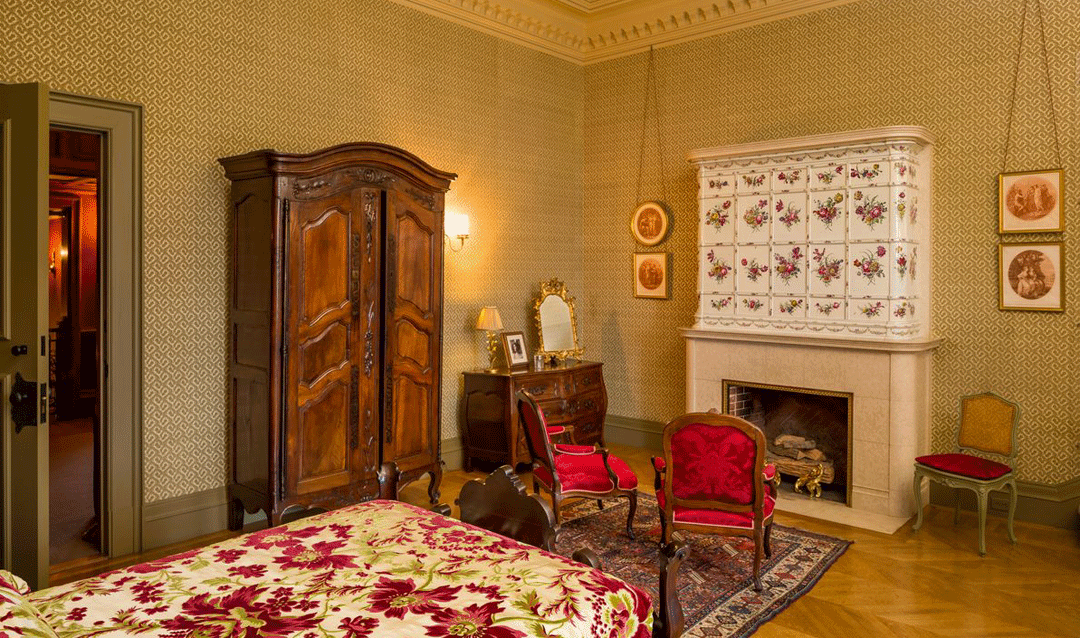 For 2023, our Masterpiece Collection White Wine features a set of four labels inspired by hand-painted floral tiles on the overmantel of an 18th-century tile stove known as a kachelöfen that George Vanderbilt likely purchased in his European travels, possibly in Switzerland.
Created in the 18th century, the kachelöfen in Biltmore's Tyrolean Chimney Room is made of tin-glazed earthenware tiles hand-painted with exquisite floral designs.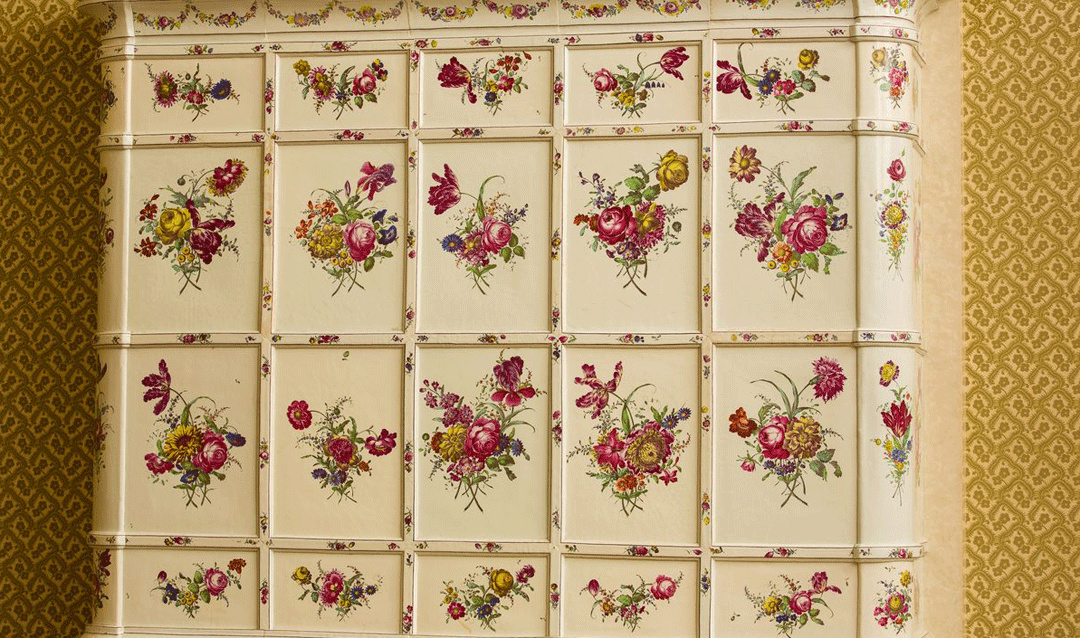 While the tile was in relatively good condition for its age, Biltmore's conservators spent hundreds of hours cleaning and in-painting damaged areas of the overmantel in conjunction with the Louis XV Suite restoration project.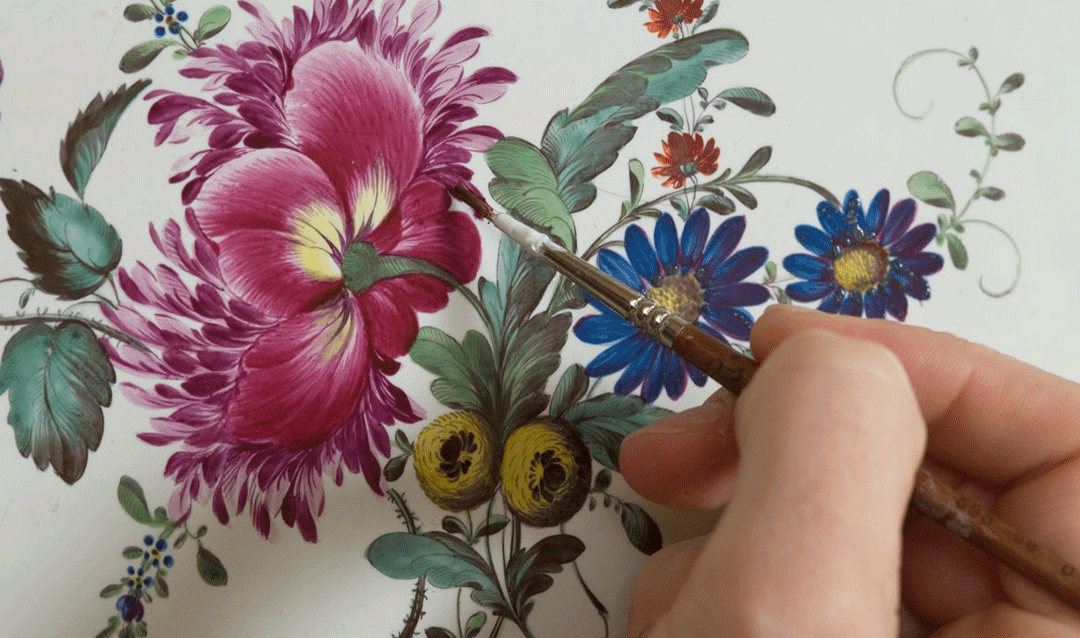 The painstaking work required a combination of conservation experience and artistic ability. The results show the vivid colors and delicate florals that inspired the room's striking design.
Choosing the label
"We chose the bouquets on these floral tiles as the label for our new Masterpiece Collection White Wine because the blooms are so beautiful, and they capture the feel of warmer weather and the desire all of us feel to enjoy the outdoors during spring and summer," said Lisa Vogel, Art Director.
In fact, all of the tiles were so unique that Lisa couldn't choose just one for the 2023 Masterpiece Collection label; she selected four separate tiles and created a whole set!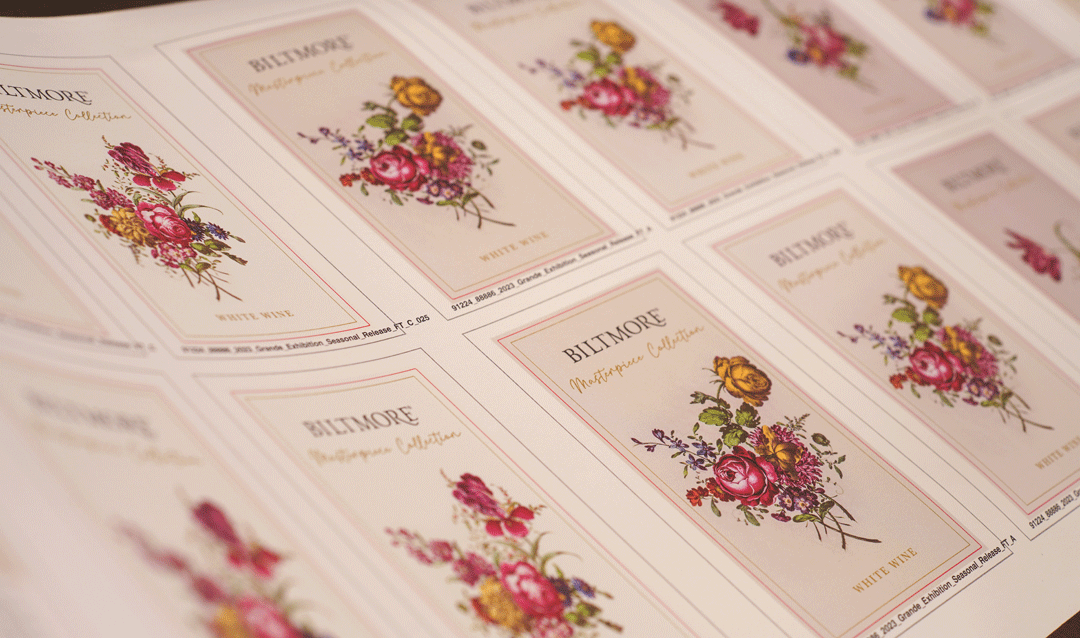 "When you see the four labels together, you may notice slight variations in the background behind each bouquet," Lisa said. "That's because of the age of the original tiles and the fact that they were painted by hand–it gives them subtle shadings and textures that we worked to preserve in these lovely labels."
Pairing this masterpiece with your favorite flavors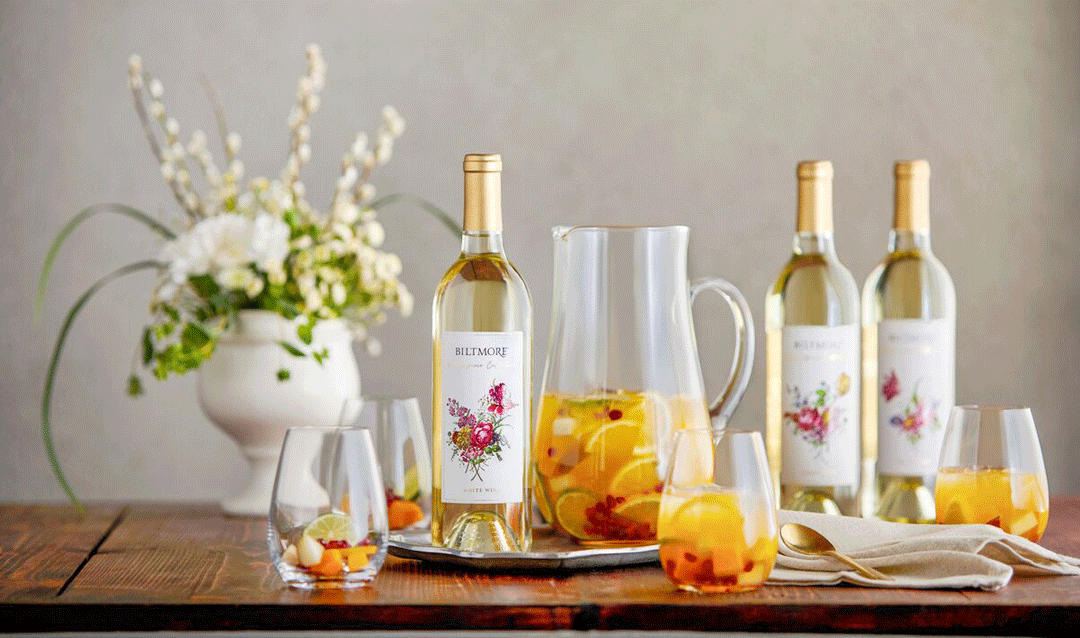 According to Shruthi, our Masterpiece Collection White Wine pairs perfectly with the lighter fare we favor during warmer weather.
"Perfect for spring and summer sipping and entertaining, this wine pairs well with classic fare such as pasta Alfredo and lighter seafood dishes like crab, fried oysters, and salmon. Make a moment memorable by packing a bottle for your next picnic, or enjoy it with friends at brunch or lunch," said Shruthi.
In addition, you can stir up a cool, refreshing pitcher of Refreshing White Sangria with our Masterpiece Collection White Wine. Enjoy with friends and freeze any leftovers for a fun take on grown-up popsicles or slushies.
Select this special masterpiece for spring!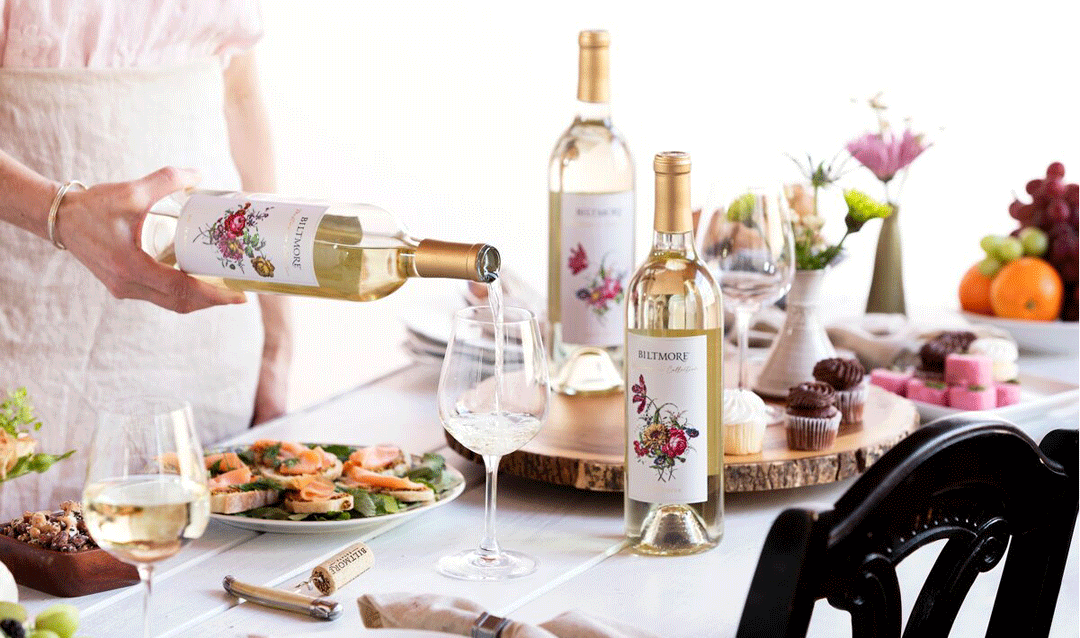 If you're looking for a special gift for spring and summer occasions such as Easter, Mother's Day, bridal luncheons, weddings, and college graduations, this wine's one-of-a-kind labels make each bottle a charming gift for flower lovers and those who appreciate all things Biltmore.
Look for our 2023 Masterpiece Collection White Wine in estate shops and online while supplies last*.

*If you order online, your shipment will contain one or more of the label designs chosen at random.