This year, staying home for the holidays means you'll need more virtual gift giving and entertaining ideas than ever before.
Virtual gift giving and entertaining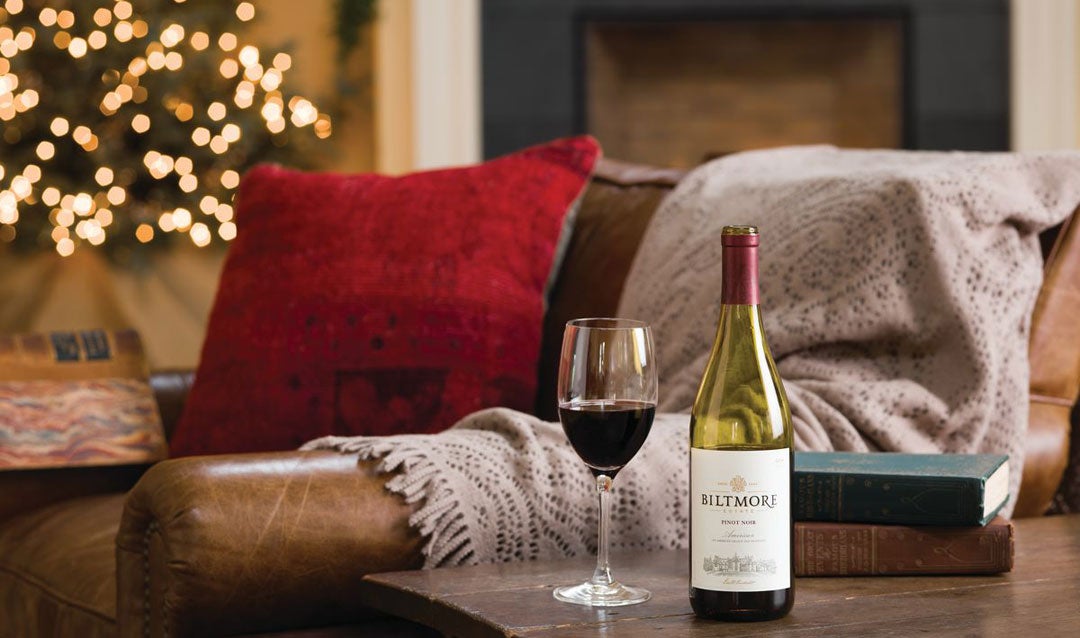 To help you savor the season instead of stressing about the details, we sought inspiration from the experts with Biltmore wines to assist you in making the most of the moments that matter.
"Each year, we create a special wine guide that highlights fine Biltmore wines, great wine and food pairings, and useful accessories," said Chris Price, Wine Marketing Manager.
"For our 2020 Holiday Wine Guide, however, we've gone all out to bring you everything from how to host a virtual wine tasting to a custom playlist perfect for prepping a holiday feast in the kitchen or keeping the party going," Chris said, "so whether you're gathering together at home, traveling, or hosting a virtual celebration, we hope you'll be inspired to simplify and celebrate the season with Biltmore wines!"
Bundle the best of Biltmore wines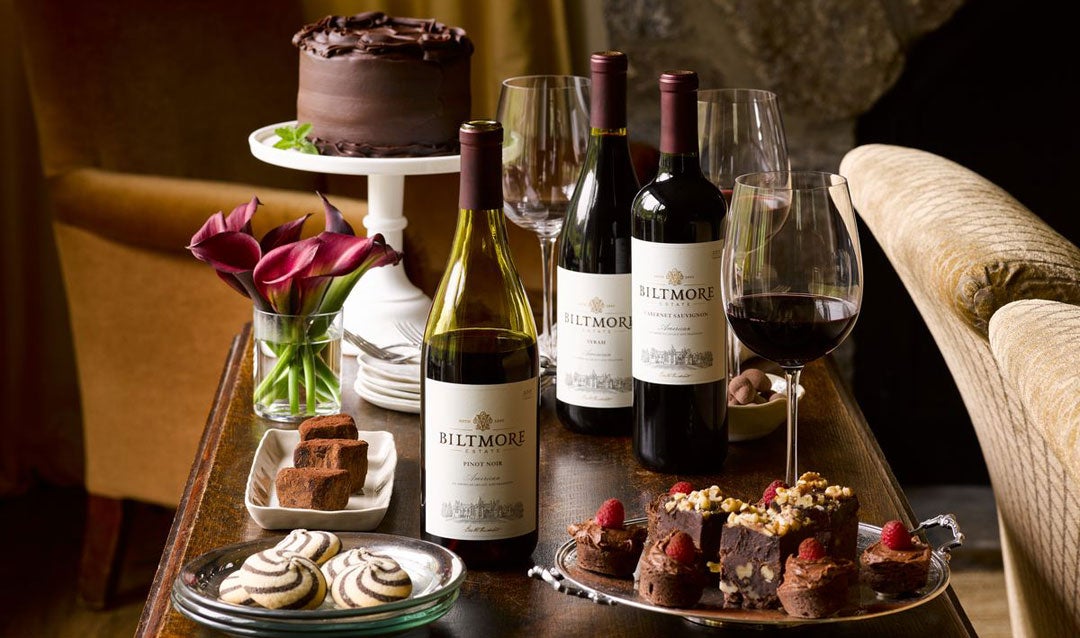 No matter what kind of holiday event you're planning, we've bundled the best of our Biltmore wines to make it easy to celebrate the season:
Tree-Raising Wine Trio
Raise a glass to celebrate our most beloved Christmas tradition–tree raising at Biltmore–or enjoy while decorating your own tree at home.
Winemaker's Wonderland Bundle
Biltmore Winemaker Sharon Fenchak reveals four of her seasonal favorites for holiday entertaining!
Holiday Cheer Wine Trio
Whether you're celebrating in person or hosting a virtual gathering, this trio of wines is perfect for every palate. Savor as a set or give as thoughtful gifts of the season.
Celebrate with the sounds of the season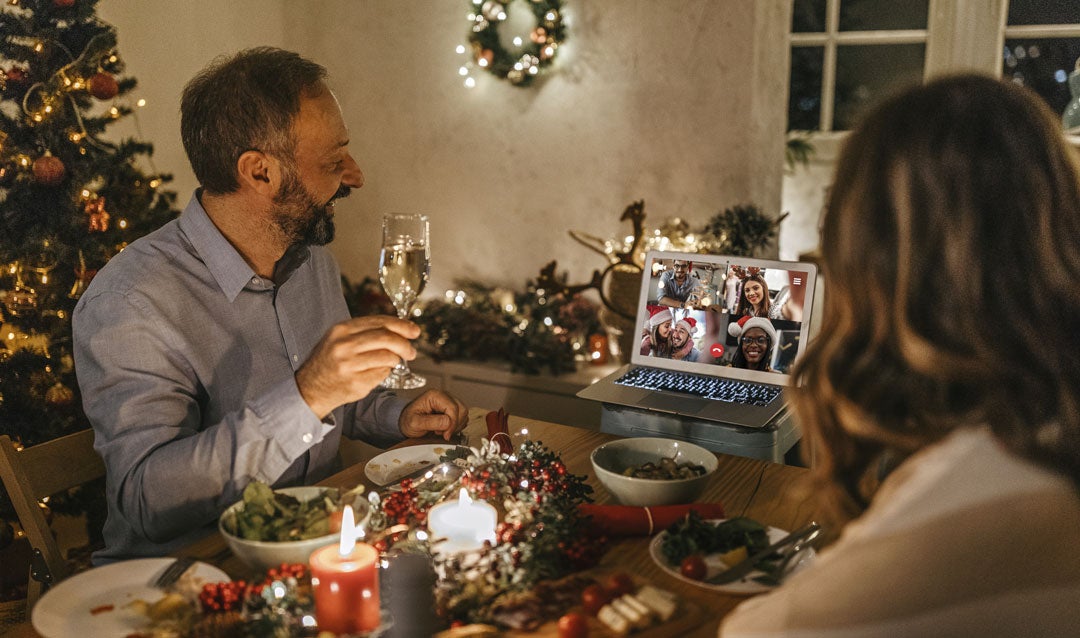 According to John Justice from our Biltmore wines sales team, it doesn't matter if you're celebrating together with friends or video chatting with family far away, music is one of the best ways to set the mood.
With that in mind, John created a custom holiday playlist filled with festive favorites he selected especially for the merriest months of the year.
"I enjoy cooking for friends and family," John said, "and I've always got music playing while everyone helps out in the kitchen. Whether you've got a house filled of folks or you're hosting a virtual gathering, pour yourself a glass of Biltmore wine and get everybody in the holiday groove with this mix of old and new songs!"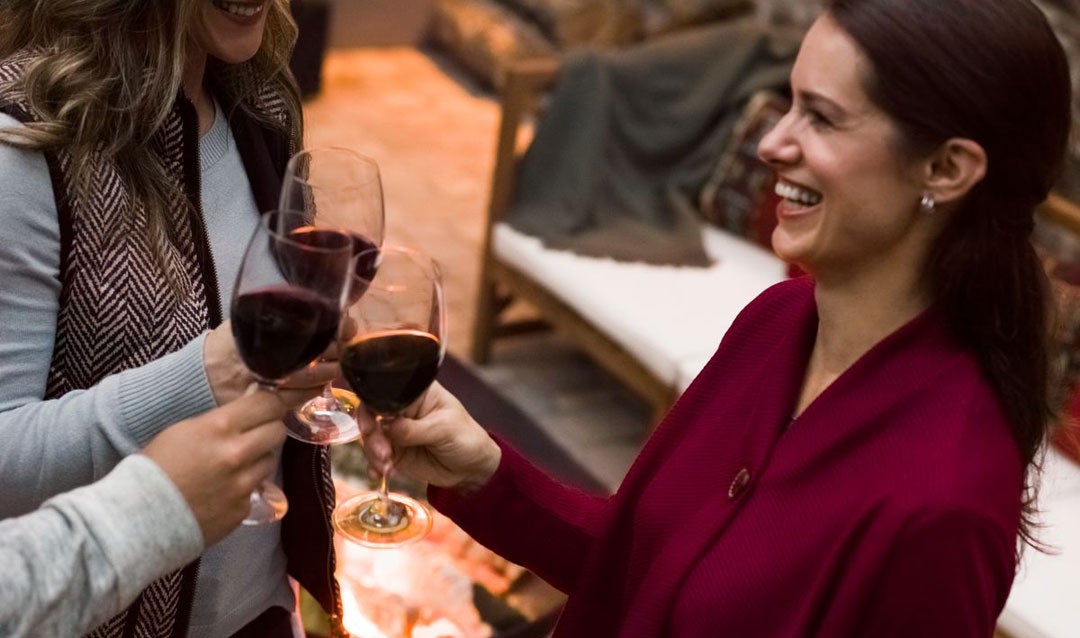 "After your event ends, you can send everyone the link to the playlist so they can enjoy it all season long," said John. "It's becomes a memorable party favor for your guests!"
Pour on the cheer with wine-themed cocktails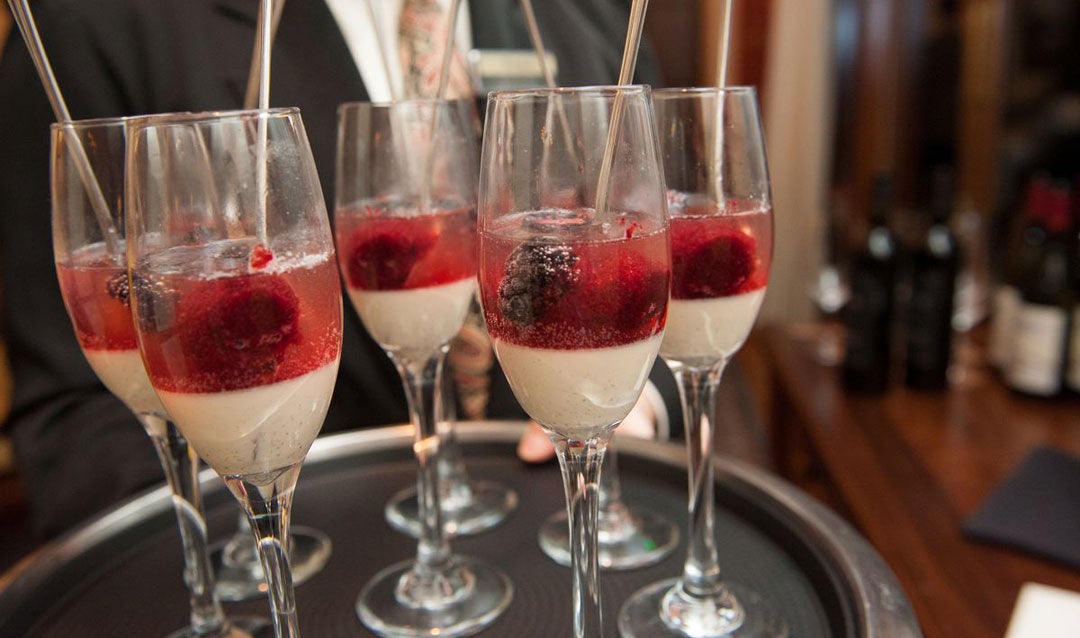 For those who enjoy holiday happy hours, Biltmore wines puts the "old fashioned" in classic cocktails, plus new twists on traditional libations.
"Mix it up this season with delightful cocktails featuring Biltmore wines like our refreshing Orange Muscat Mimosa," advised Chris, "or go elegant with a French Rose 75 topped with Biltmore sparkling wine–there's something for every taste and occasion!"
Give the gift of a memorable experience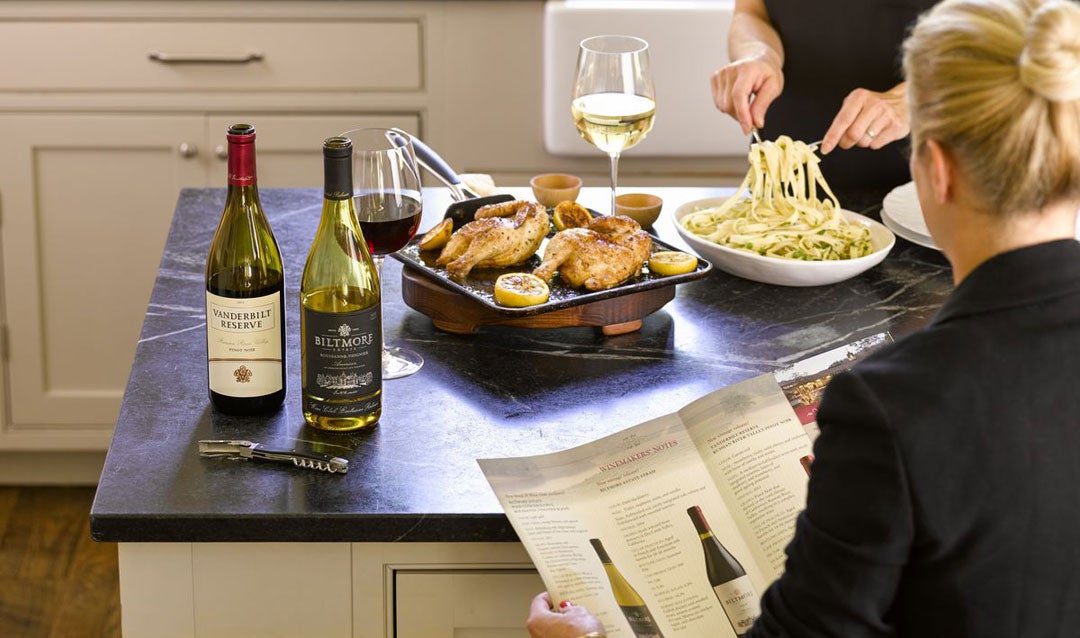 When it comes to gift giving, nothing satisfies like an experience that the recipient can enjoy in the moment and relive with great memories.
"One of my favorite ways to celebrate someone special is by giving them a year-long membership to the Vanderbilt Wine Club," said Chris. "The person who receives it can look forward to a shipment of our award-winning Biltmore wines delivered to their door each season, and they'll think of you each time it arrives!"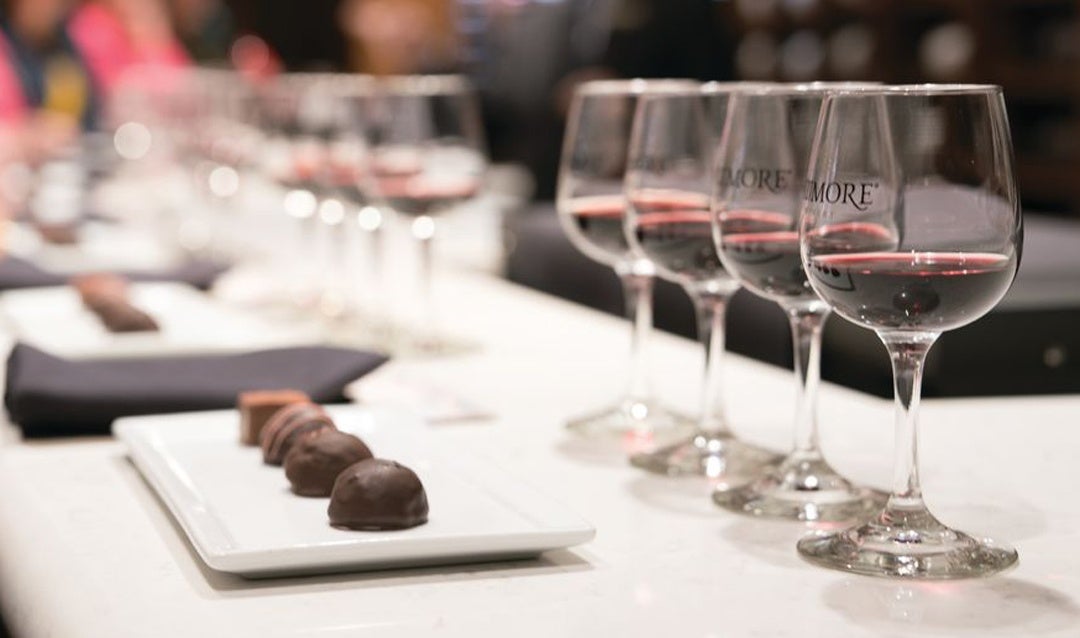 Other memorable options include a Biltmore Annual Pass or a Biltmore gift card redeemable for a Red Wine & Chocolate Tasting or other specialty experiences at the Winery.
2020 Holiday Wine Guide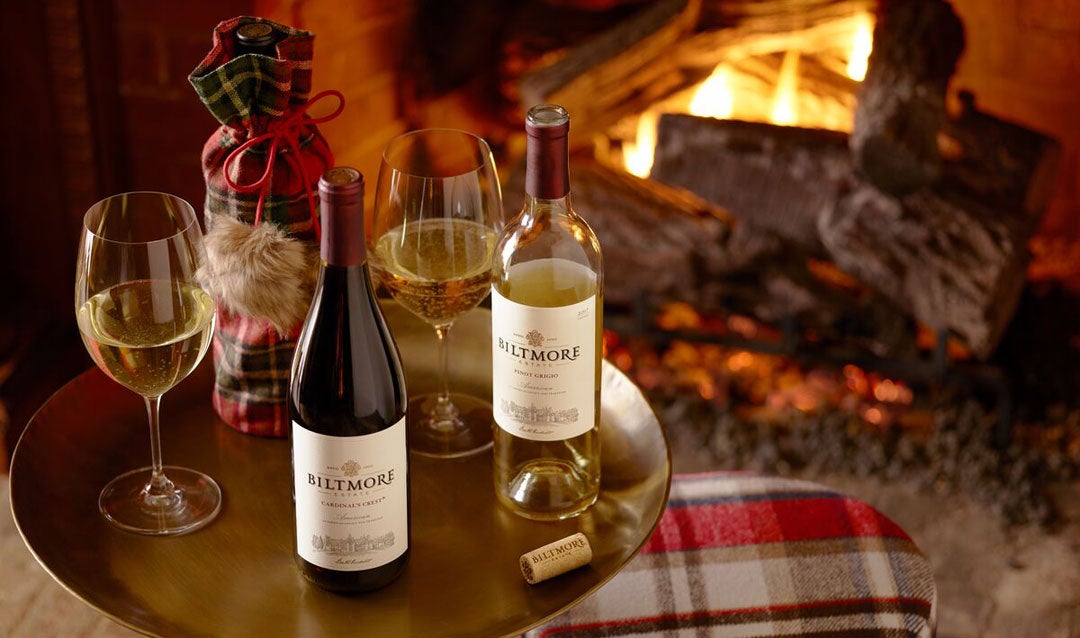 Discover more virtual gift giving in our 2020 Holiday Wine Guide, including chef-inspired food pairings, stellar Biltmore wine picks, a video for hosting virtual holiday wine tastings, crafts, seasonal DIY décor, and other easy ideas for enjoying time together with loved ones, near and far.
You can also stock up on Biltmore wines in most estate shops, online, and in your own neighborhood with our Retail Locator.