There's a new overnight offering at Biltmore—a cozy, casual home in a peaceful woodland setting. Introducing the freshly renovated Dairy Foreman's Cottage on Biltmore Estate™, an historic structure, reimagined to offer today's guests an oasis of service, style, and charm.
In honor of this exclusive new lodging option, let's take a step back in time for a closer look at the history of this unique Biltmore residence.
A Family Home for Estate Workers
Originally labeled a "Dairy Worker's Cottage," this welcoming home was one of five identical houses designed by Asheville architect Anthony Lord in 1935 for Biltmore Dairy employees and their families. According to archival correspondence from the time, the cottage was built for $535 with materials provided by the estate.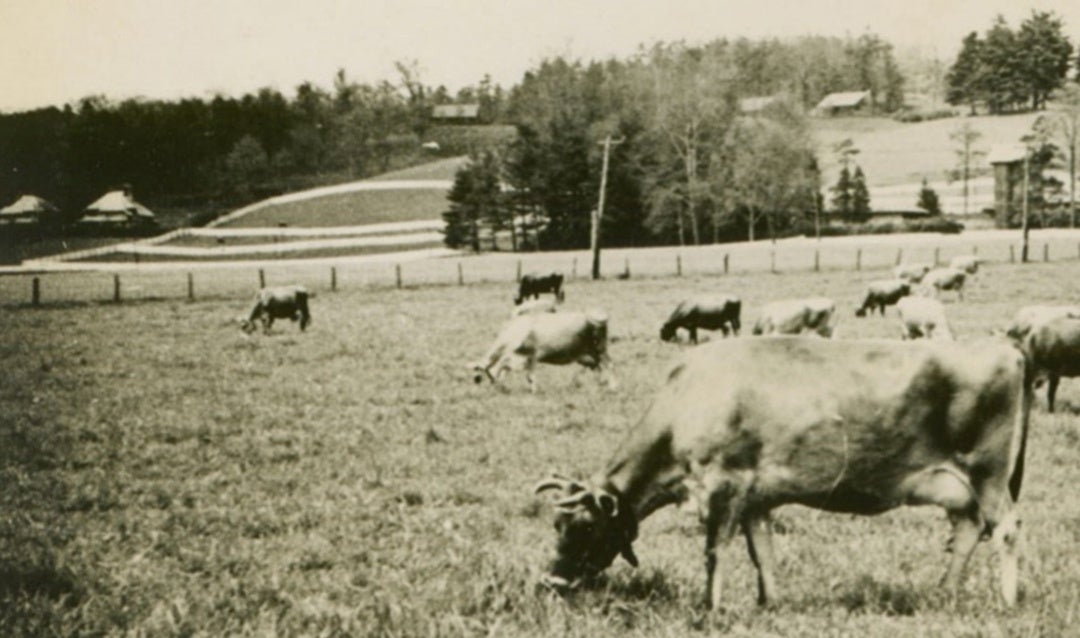 One of the first families to live in this house was likely the Allen family in the late 1930s or early 1940s. Ernest Allen brought his family to the estate in 1927, and over his 38 years of employment at Biltmore, primarily as a Farm Foreman, they lived in seven different estate residences.
Ernest's daughter Martha Allen Wolfe recalled in a 2016 interview with our Oral History Program that they had indoor plumbing and electricity while growing up in the Dairy Foreman's Cottage.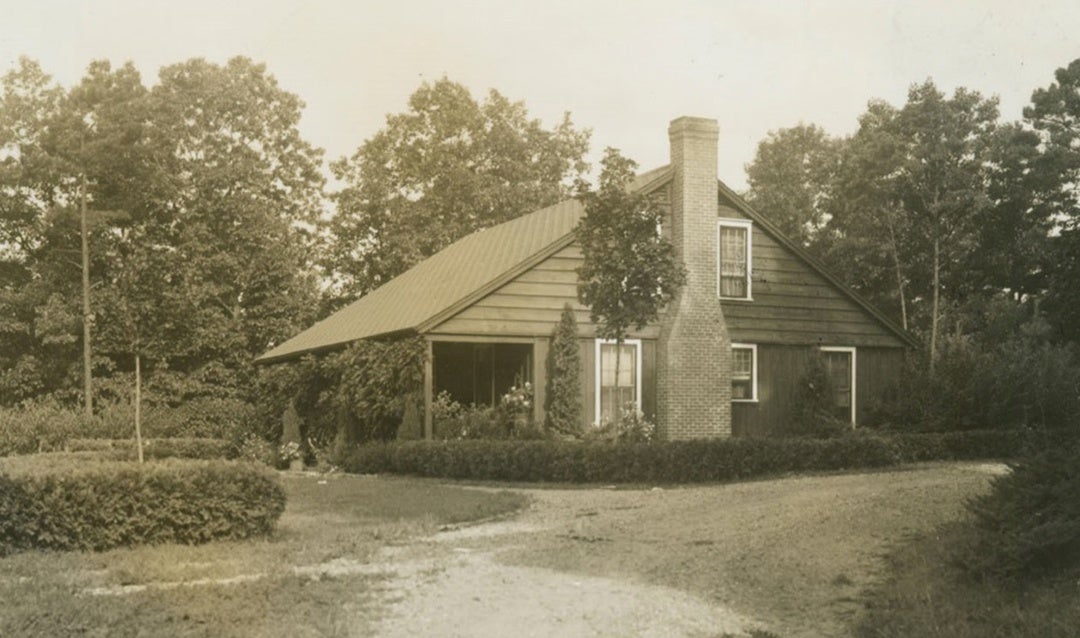 Even with seven brothers and sisters, she remembered the home as being very comfortable. Her brothers slept upstairs, and apparently, they would secretly climb out of the windows at night, engage in some youthful mischief, and then sneak back in the same way.
One of her brothers was Bill Allen, who would eventually follow his father's footsteps and have a 45-year career at Biltmore—first as Farm Manager and later Vineyard Manager.
Martha said of the Dairy Foreman's Cottage, "We loved it, and it was home."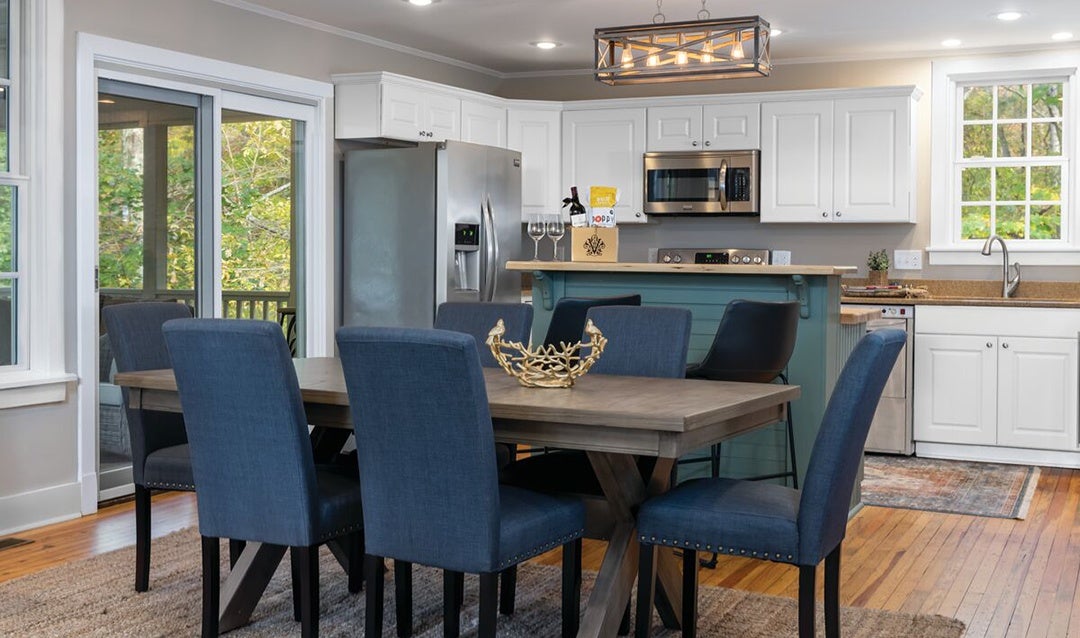 New Life for an Old Cottage
Today, this 1,778-square-foot home has been beautifully updated with modern touches. Accommodating up to five guests, the cottage offers two bedrooms with a king-sized bed in each as well as a pullout sofa in the reading room.
And there's plenty of room for entertaining: an open kitchen that extends to dining and living areas, a formal sitting room, a screened-in back porch, and an outdoor dining patio.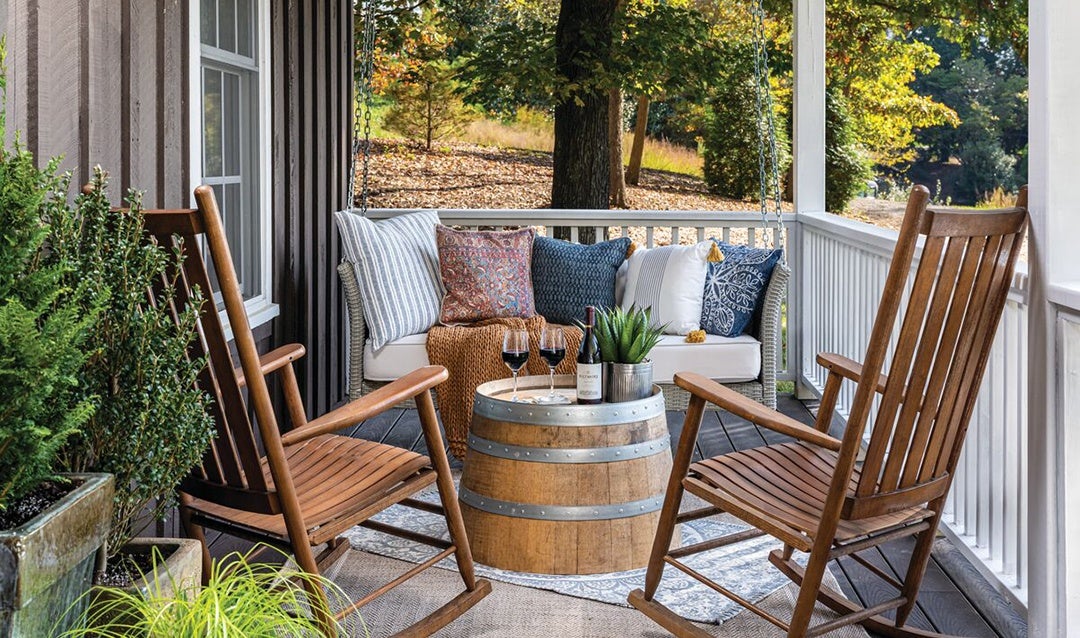 The Dairy Foreman's Cottage puts you just steps away from quiet nature trails, made lush by original forest plantings that contributed to the estate's National Historic Landmark designation as the birthplace of American Forestry.
This welcoming abode is also located within walking distance of lively activity in Antler Hill Village, tastings of award-winning wines at our Winery, and the luxurious amenities offered at our four-star Inn.
For your next getaway, we invite you to make the Dairy Foreman's Cottage your home away from home. Delight in the privacy of one of the most exclusive and customized lodging experiences the estate has to offer. Book your stay today.