Downton Abbey: The Exhibition ended September 7, 2020. Please enjoy this archived content.
In honor of Downton Abbey: The Exhibition—on display at Biltmore now through September 7, 2020—let's take a closer look and add up some of the elements of this immersive estate experience.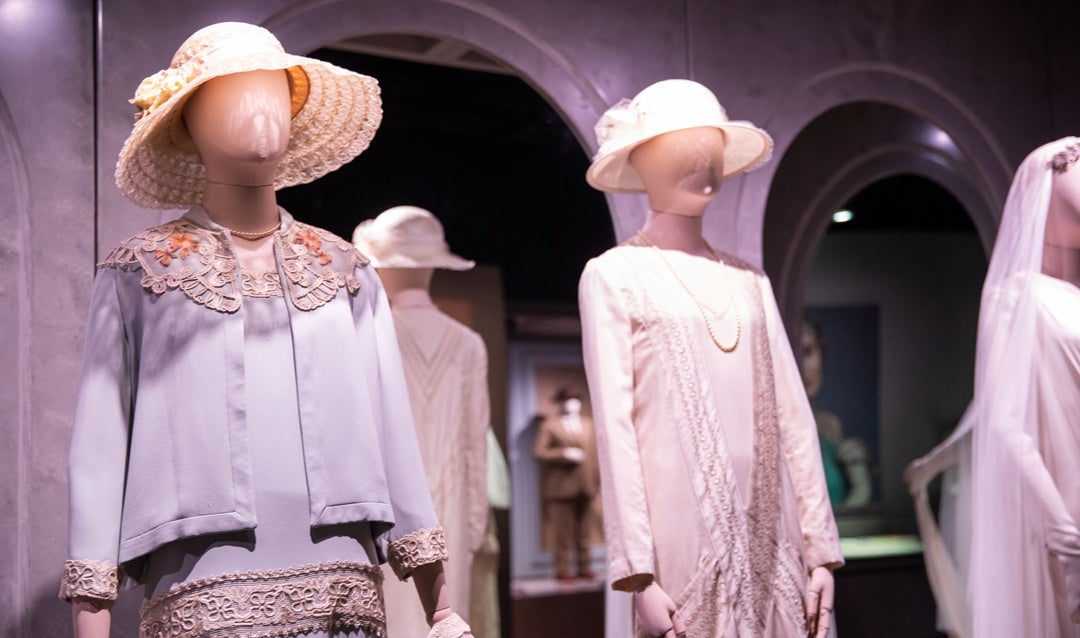 58 costumes on display
This tally includes 53 costumes from the television series—plus 5 costumes from the recent feature film. Notable pieces: both of Lady Mary's wedding gowns and both of Lady Edith's wedding gowns.
44 ½ minutes of video from 16 segments
Video segments and compilations are played throughout the exhibition itself, including a 5-minute introduction film as well as a 6-minute farewell film.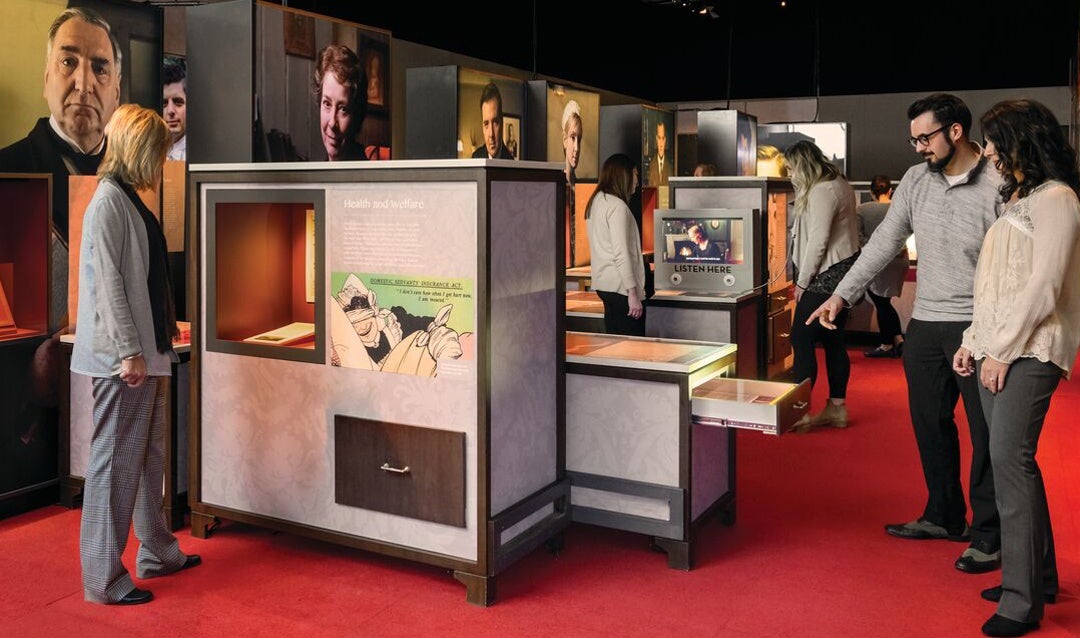 35 display drawers and glass cases
The interactive display drawers and showcases feature a variety of props from the series—from books, letters, and postcards to gloves, necklaces, and tiaras.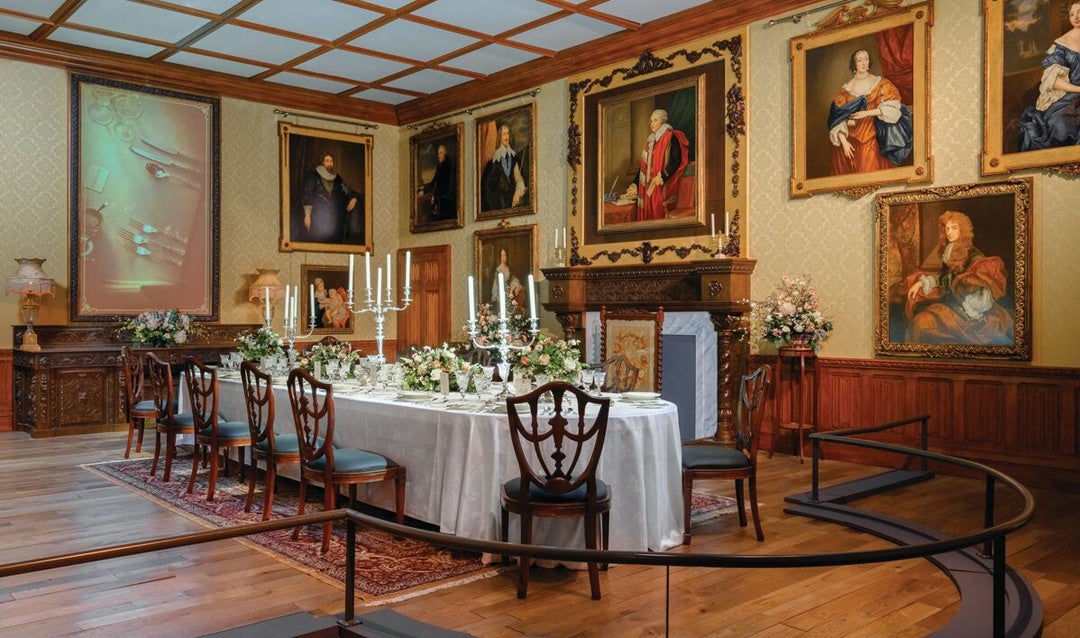 6 of the series' most recognizable sets
Get a remarkably up-close look at Mrs. Patmore's Kitchen, the Crawleys' Dining Room, Lady Mary's Bedroom, the Servants' Stairs & Hallway, the Servant's Dining Room, and Mr. Carson's Pantry.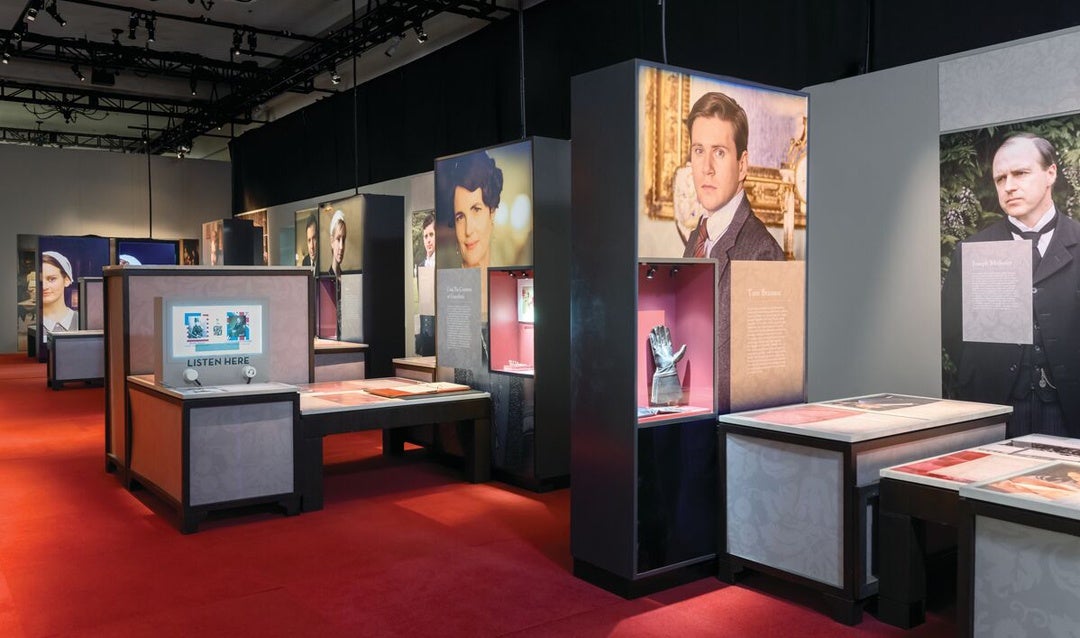 21 characters highlighted
These profiles are largely featured in the exhibition's "Great Hall of Character Stories"—an interactive hallway where you can get better acquainted with those associated with Downton Abbey.
22 days of installation
While plans to bring this exhibition to Biltmore began long before, it took the better part of a month to prepare the infrastructure and physically install the exhibition in its entirety.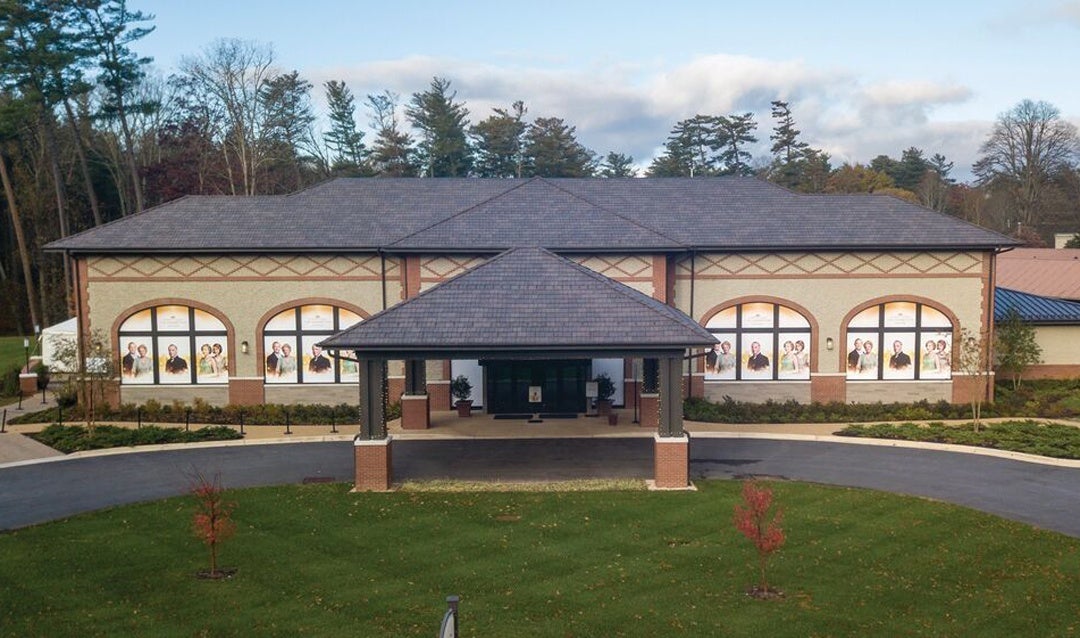 10,860 square feet spanning 2 estate locations
Multimedia presentations in the ballroom of Amherst at Deerpark (8,260 square feet) combined with costume displays at The Biltmore Legacy (2,600 square feet) make for one not-to-be-missed experience.
Plan your visit today and join us for Downton Abbey: The Exhibition.