'Tis the season to pair Biltmore wine with your favorite cookies to ramp up the holiday cheer!
Pairing wine and cookies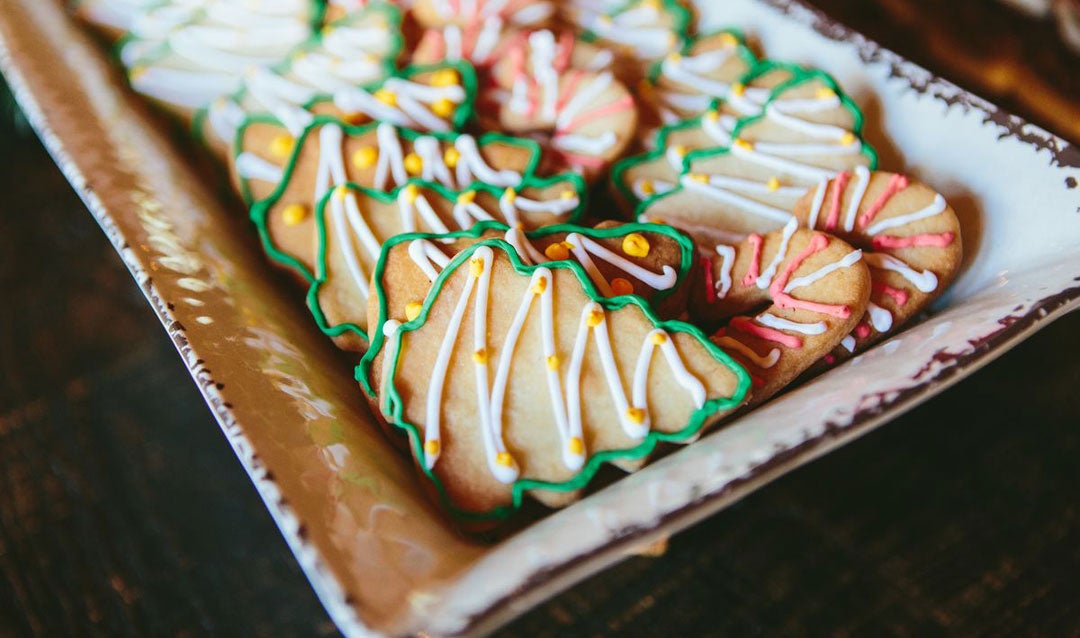 "Whether you're baking at home, participating in a neighborhood cookie swap, or sending sweets to someone far away, our wine and cookie pairing ideas are the perfect way to pour on the cheer this holiday season," said Courtney Miller, Vanderbilt Wine Club® Manager.
Try our wine and cookie pairings
In addition to the recipes you'll find below, we've paired each cookie with Biltmore wines to make it even easier to match each distinctive flavor with a wine that complements it.
"Go ahead and sweeten the season by purchasing Biltmore wines," advised Courtney, "then bake some cookies, or snag similar styles from your local bakery; I won't tell!"
Pour on the holiday cheer
According to Courtney, you generally choose a wine that's a little sweeter than the treat with which you plan to pair it, but richer, heavier sweets can stand up to dryer wines.
"Either way, you'll be ready to savor a sophisticated treat for the holidays," Courtney said. "And if you upgrade Santa's usual glass of milk to a glass of Biltmore wine, I'm pretty sure he'll add you to his 'nice' list!"
---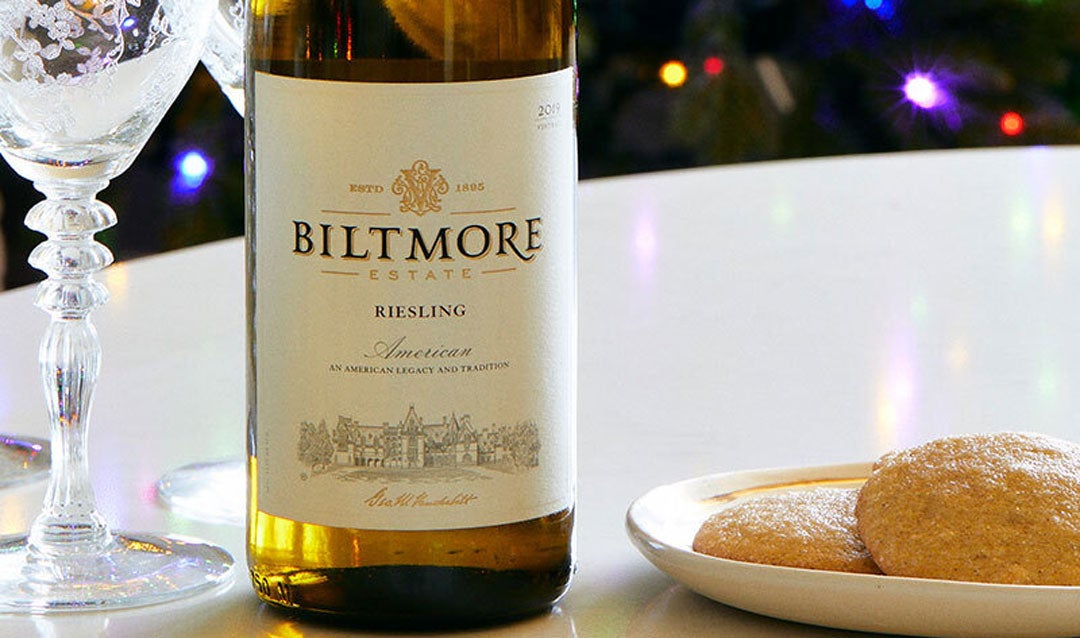 Honey Gingersnap Cookies
Get ready to snap up these crisp, gingery cookies with lightly sweet wines such as our delightful Biltmore Estate® Riesling and Biltmore Estate® Limited Release Muscat Canelli!
Ingredients
2 cups all-purpose flour*
1 teaspoon baking soda
½ teaspoon salt
2 tablespoons crystallized ginger, finely chopped
1 teaspoon ground ginger
1 teaspoon cinnamon
¼ teaspoon ground cloves
½ cup unsalted butter, room temperature
½ cup honey
½ cup plus 2 tablespoons extra-fine granulated sugar
1 egg
1 teaspoon vanilla extract
*Spoon & Sweep method: Use a spoon to fill measuring cup with flour until required amount is obtained. Scooping measuring cup directly into flour bag will firmly pack flour resulting in too much flour required for recipe.
Method
Sift together flour, baking soda, and salt. Whisk in both types of ginger, cinnamon, and ground cloves. Set aside.
Cream together butter, honey, and ½ cup sugar in bowl of an electric mixer until light and fluffy, about 5 minutes. Add egg and vanilla.

Add dry mixture to wet mixture and mix until combined. Chill dough for 1 hour.
Preheat oven to 350°F. Line 2 baking sheets with parchment paper.
Scoop out each portion of dough with a tablespoon. Form into a ball and roll in remaining sugar. Use the bottom of a glass to flatten slightly.

Bake for 10–12 minutes. Let cool on baking sheets for 2 minutes, then transfer to a wire rack to cool completely. Makes approximately 2 dozen cookies.
---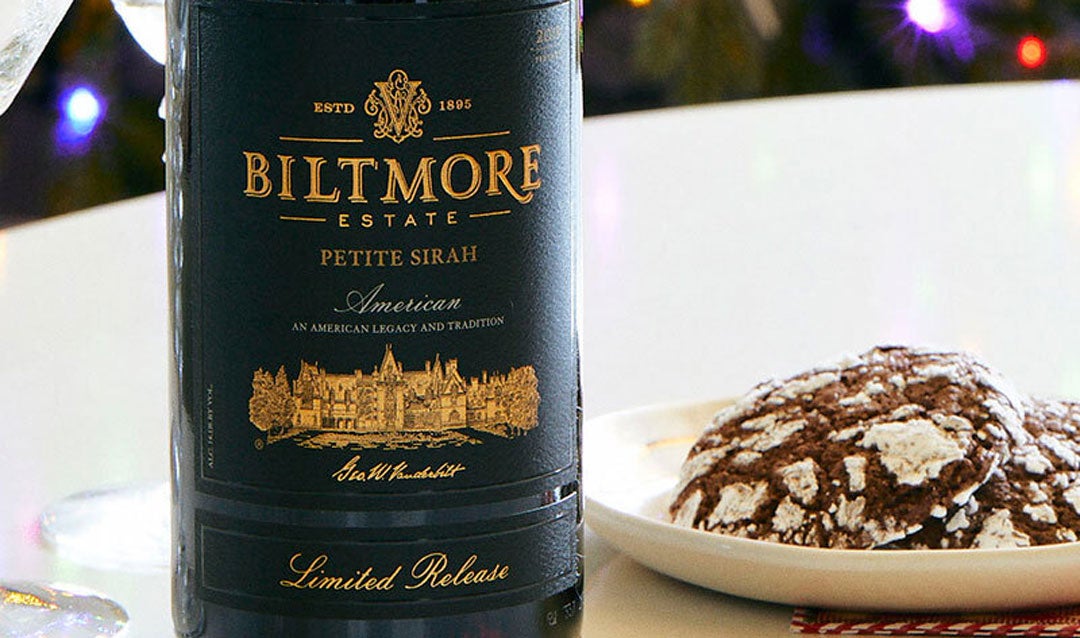 Fudgy Chocolate Crinkle Cookies
There's a reason why pairing red wines like our Biltmore Estate® Limited Release Petite Sirah and chocolate (cookies) is a match made in heaven–taste it for yourself!
Ingredients
½ cup unsweetened cocoa powder
1 cup white granulated sugar
¼ cup vegetable oil
2 large eggs
2 teaspoons pure vanilla extract
1 cup all-purpose flour
1 teaspoon baking powder
½ teaspoon salt
¼ cup confectioner's sugar
Method
In a medium bowl, mix together cocoa powder, white sugar, and vegetable oil. Beat in eggs, one at a time, until fully incorporated. Mix in the vanilla.

In another bowl, combine flour, baking powder, and salt. Stir the dry ingredients into the wet mixture just until a dough forms (do not over mix). Cover bowl with plastic wrap and refrigerate for at least 4 hours or overnight.

When ready to bake, preheat oven to 350°F. Line 2 cookie sheets or baking trays with parchment paper. Roll 1 tablespoonful of dough into balls for smaller cookies, or 2 tablespoonsful for larger cookies.

Add the confectioner's sugar to a smaller bowl. Roll each cookie in confectioners' sugar and place onto prepared cookie sheets.

Bake in preheated oven for 10 minutes (small cookies) or 12 minutes (larger cookies). The cookies will be soft from the oven, then firm up as they cool.
Allow to cool on the cookie sheet for 5 minutes before transferring to wire racks to cool. Makes approximately 2 dozen (small) cookies.
---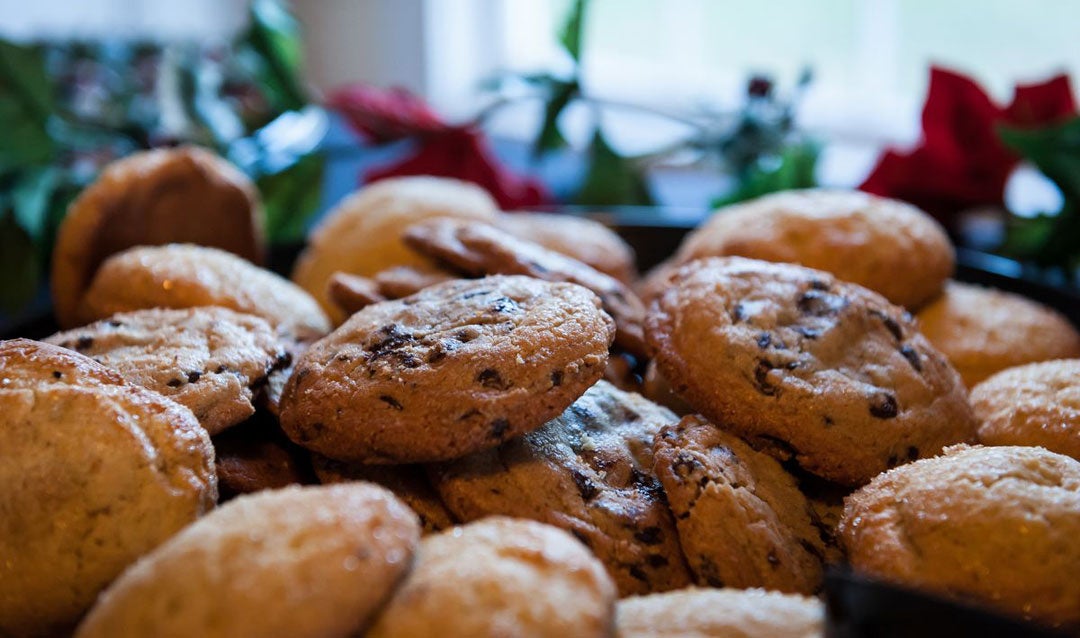 Orange Drop Cookies
Speckled with grated orange rind, these cookies pair perfectly with the orange blossom notes in our Biltmore Estate® Limited Release Orange Muscat and our other off-dry wines.
Ingredients
½ cup unsalted butter, room temperature
¾ cup granulated sugar
1 each egg
½ tsp baking soda
1½ tsp baking powder
1½ cup all-purpose flour
1 cup buttermilk
1 large navel orange
Method
Preheat the oven to 350° F.

Cream together butter and sugar and beat until fluffy. Add the egg and beat well.

Sift together your dry ingredients and add to the butter mixture alternating with the buttermilk. Beat well after each addition.

Grate the orange rind and squeeze the juice of the orange. Add to the batter and mix well.

Drop one teaspoon, about two inches apart from each other, onto an ungreased cookie sheet.

Bake for 10–12 minutes or until the bottoms are light golden brown. Makes approximately 2 dozen cookies.
---
Enjoy Biltmore wines this holiday season!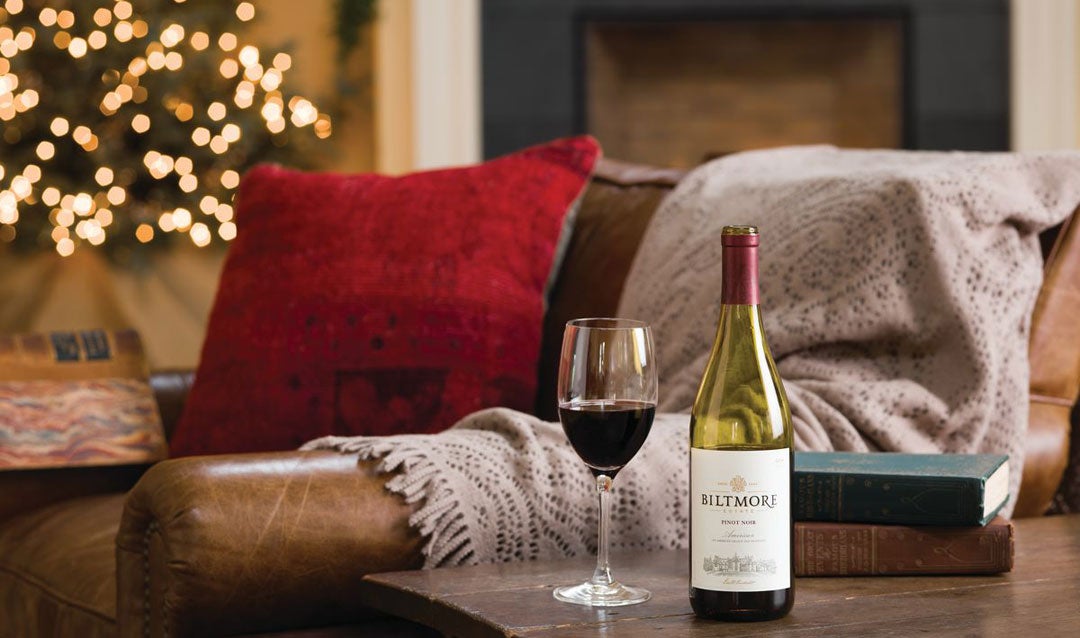 Whether you're pairing them with cookies, entertaining friends, or simply enjoying a peaceful glass by a crackling fire, you'll find all our award-winning Biltmore wines in our estate shops, online, and close to home with our Retail Locator.
For a special gift for yourself and others, consider joining our Vanderbilt Wine Club®. You'll enjoy three Biltmore wines delivered to your door each season, plus all the other privileges membership brings.