This season, celebrate the small moments that matter most with Biltmore.
"Gracious gatherings, special events, and festive decorations accompany the holiday season, but many times it's the small moments that we really remember most, like catching up with friends over a glass of Biltmore wine," said Jan Douglas, Director of Guest Relations.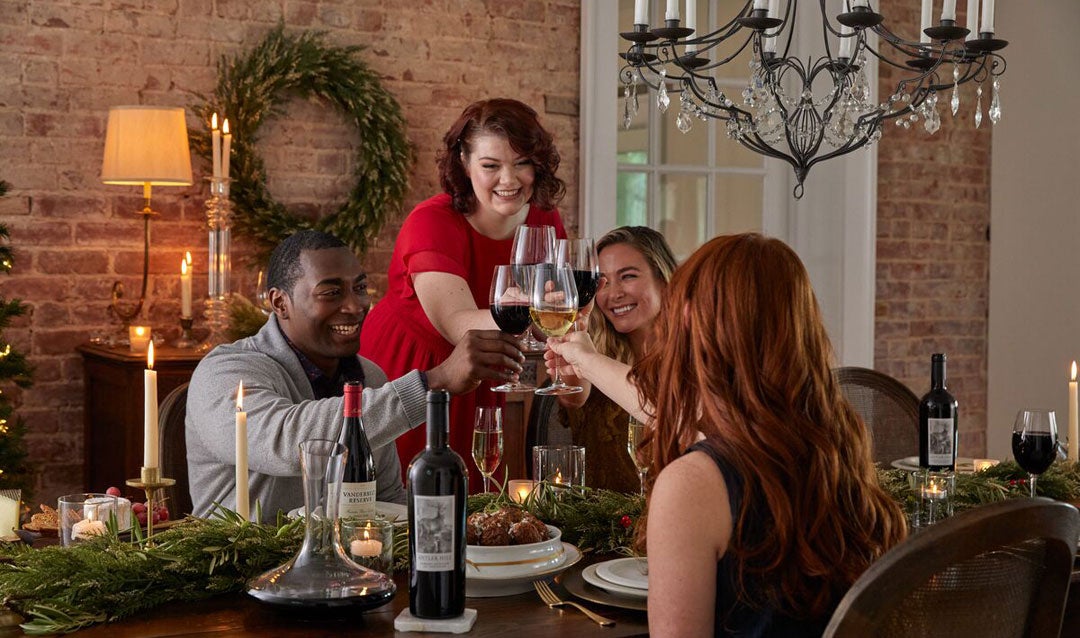 Make it meaningful
"Amidst the exciting rush of the holidays, it's important to celebrate small moments that matter. Remembering what's meaningful, carving out time for ourselves, and prioritizing family and cherished friends is truly what this joyful season is all about," Jan said.
We've gathered some of our guests' favorite memories and traditions to inspire your own celebrations.
Collecting special memories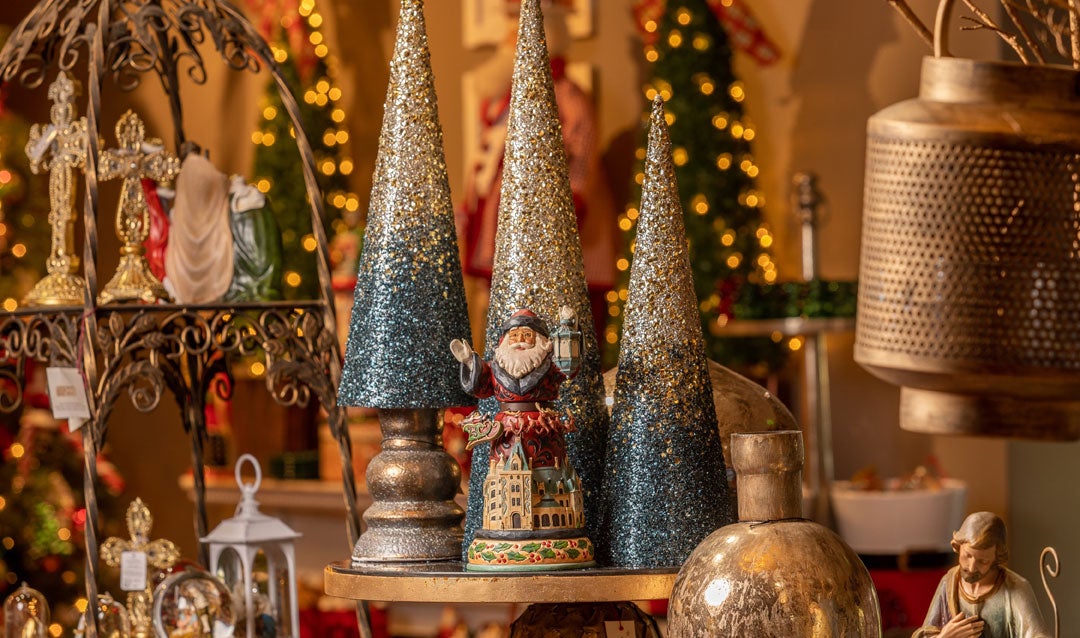 For Cheri Compton, a long-time Passholder from Knoxville, Tennessee, time spent at Biltmore with her mother was a cherished Christmas tradition.
"My mother and I went to Candlelight Christmas Evenings at Biltmore for several years before she was unable to travel," Cheri explained. "We would spend hours looking at the trees and the beautiful decorations, and her favorite thing was to be sure we were there while there was seasonal music in the house."
When her mother could no longer make the trip, Cheri continued the tradition with friends and always brought her mother a keepsake Biltmore Santa for her collection.
Handwritten holiday wishes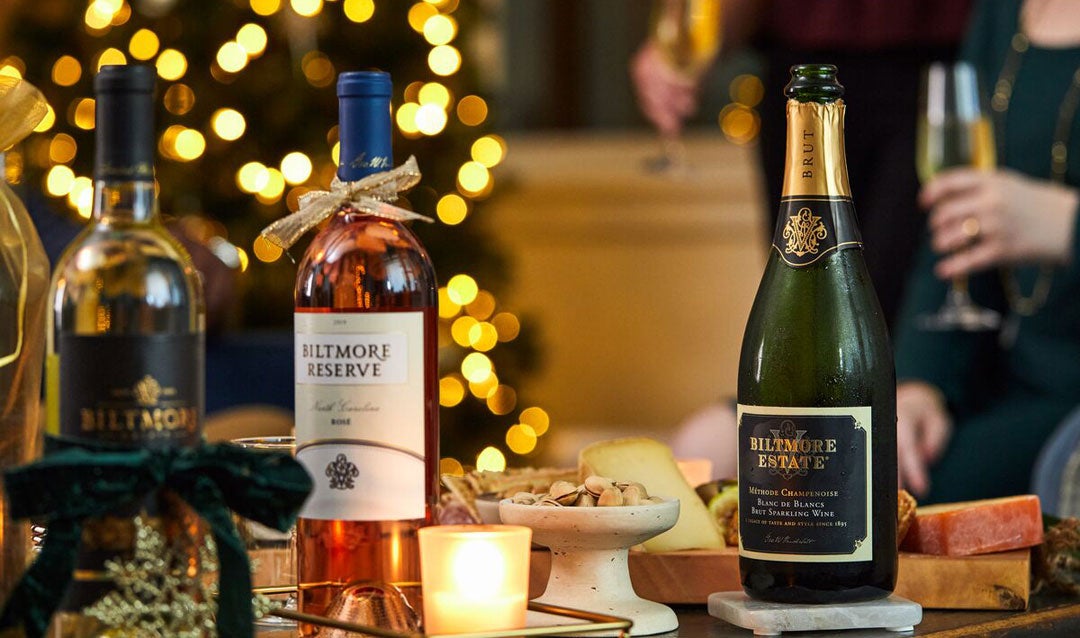 Mailing handwritten Christmas cards is Paige Price's favorite way to send a hug to the special people in her life.
"At Christmas, I like to take time to remember friends and former co-workers whom I no longer see on a regular basis," she said.
"In preparation, I make a trip to Biltmore every fall from my home in Lexington, Kentucky, to choose my Christmas wine to save for the card-writing occasion," Paige said. "When I sit down to begin composing notes to each person and reflect on the memorable times we spent together, I celebrate them, and the season, by having a glass!"
This year, Paige opted for a bottle of our Biltmore Estate® Blanc de Blancs to add special sparkle to the small moments that matter most to her.
Sounds of the season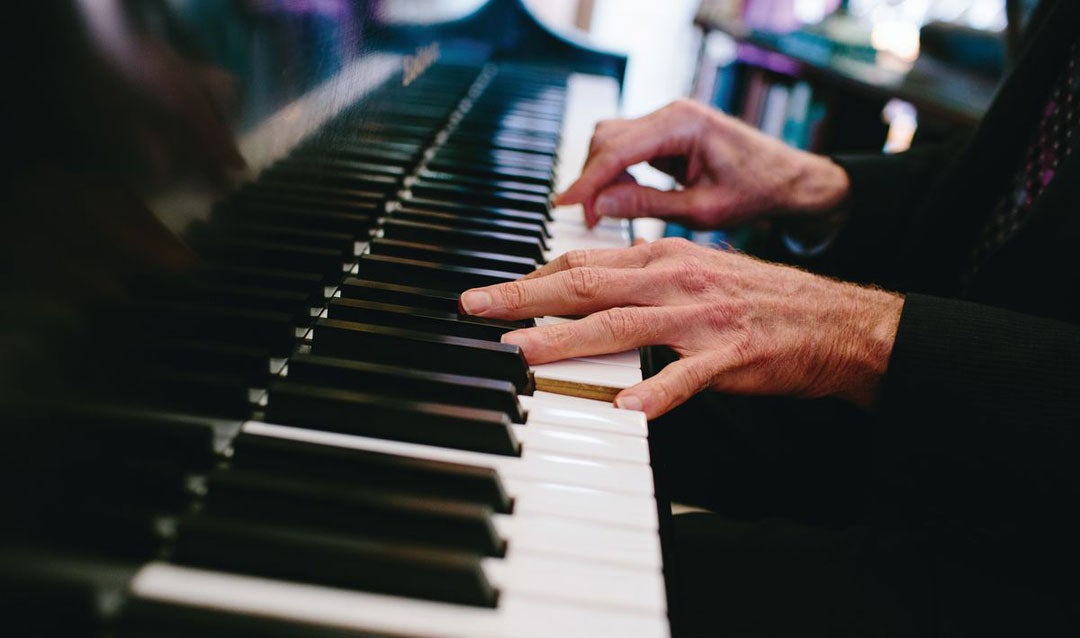 Kim Meade of Tennessee has been a professional pianist for most of her life, but a Christmas performance at Biltmore 30 years ago still holds a special place in her heart.
"I was blessed to be part of a church group that performed at Biltmore House," Kim said. "Talk about a dream come true! There are few places left that allow you the feeling of stepping back in time. Biltmore is one of those, and that night was an evening I will never forget."
Kim remembers the decorated trees in every room, and the feeling that for one moment in time, she and all the others were special guests of the Vanderbilts.
"We felt as if George and Edith Vanderbilt might just walk in at any moment to make sure every detail was in place!" said Kim. "Being a small part of the magic of Biltmore during Christmas was a forever moment for me."
Seek out small moments that matter most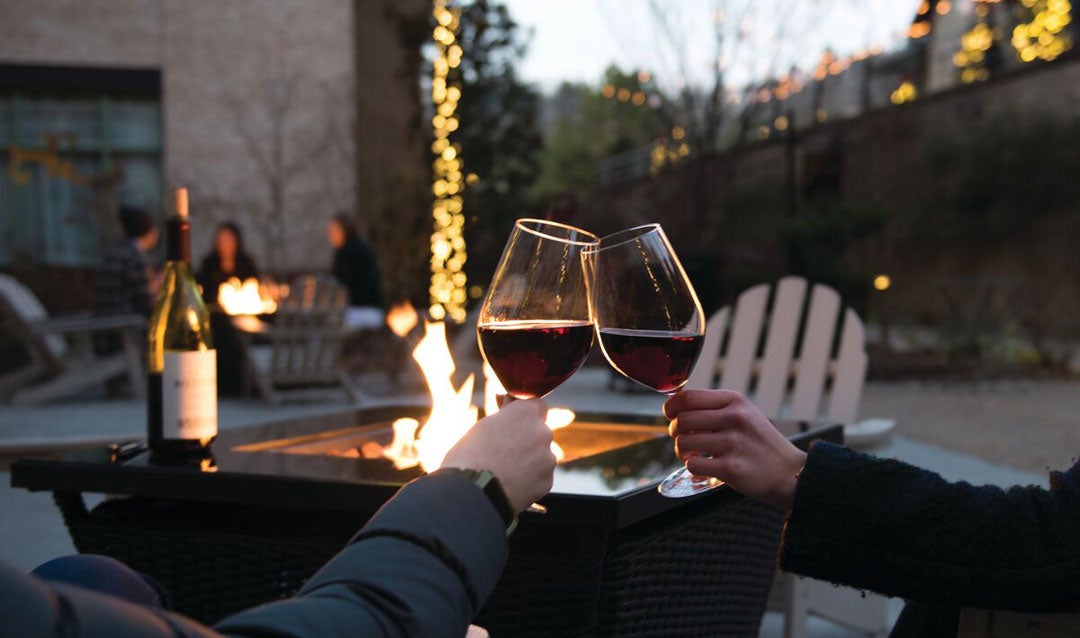 As the holiday season gets under way, we hope you'll make time to visit Biltmore and discover your own small moments that matter.
Like many of our guests whose special Christmas memories are created with Biltmore as the backdrop, we invite you to join us to celebrate your own small moment traditions—or create new ones—that will bring you closer to family, friends, and what matters most to you.
Find everything you need to celebrate the season, from award-winning wines and gourmet food to jewelry and gifts, in our Seasoned with Cheer holiday hospitality guide.