Our Building Biltmore House exhibition explores the construction of George Vanderbilt's magnificent home—a massive project that took hundreds of workers seven years to complete.
A new take on our construction story
"For nearly two decades, we displayed photographs and stories about the construction of Biltmore House in the Basement area known as the Halloween Room. It was a favorite of our guests, but we removed the panels in 2019 to make room for components of a different exhibition," said Meghan Forest, Curator of Interpretation.
According to Meghan, the Building Biltmore House exhibition, also located in the Halloween Room, uncovers additional in-depth information about the people, circumstances, and innovations surrounding the building of America's Largest Home®.

"One important goal of the exhibition is to focus more on the craftsmanship and labor of the employees who worked on the project rather than just the construction techniques," noted Meghan. "Through continuing research in our own archives and outreach to descendants of some of the original workers, we have been able to share new stories that add depth and context to Building Biltmore House."
Discovering personal connections
In the course of the archival research for this exhibition, Biltmore worked closely with Dr. Darin Waters who serves as North Carolina Deputy Secretary for Archives and History in the Office of Archives and History for the NC Department of Natural and Cultural Resources.
His personal connection with Biltmore dates back more than two decades, and his ancestors' history with the estate dates back more than a century, presenting a thematic through-line for his own life story. Guests are able to learn more about Dr. Waters' research and family discoveries as they take in the details of Building Biltmore House.
Design dream team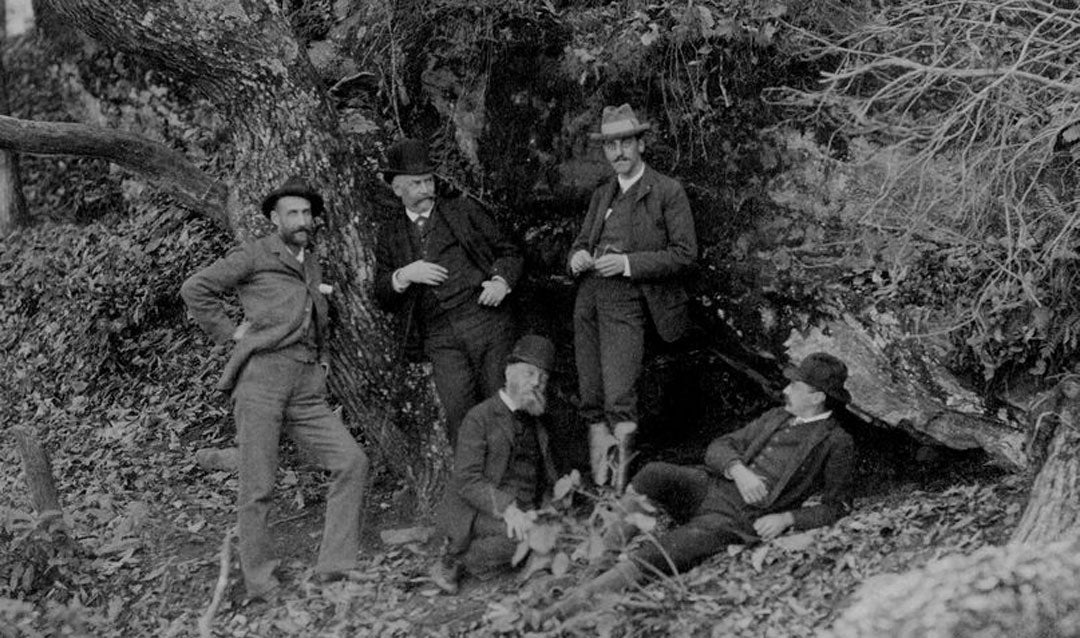 In 1889, 26-year-old George Vanderbilt recruited two of the nation's most sought-after design professionals, architect Richard Morris Hunt, and landscape designer Frederick Law Olmsted, to assist him in building a grand estate that would serve as a scenic retreat for the young man's family and friends.
Both Hunt and Olmsted had been instrumental in shaping the look of late-19th-century New York, with Hunt having designed the Statue of Liberty pedestal and the Great Hall of the Metropolitan Museum of Art, and Olmsted creating the tranquil greenspace of Central Park and advocating for the preservation of Niagara Falls State Park.
Planning and inspiration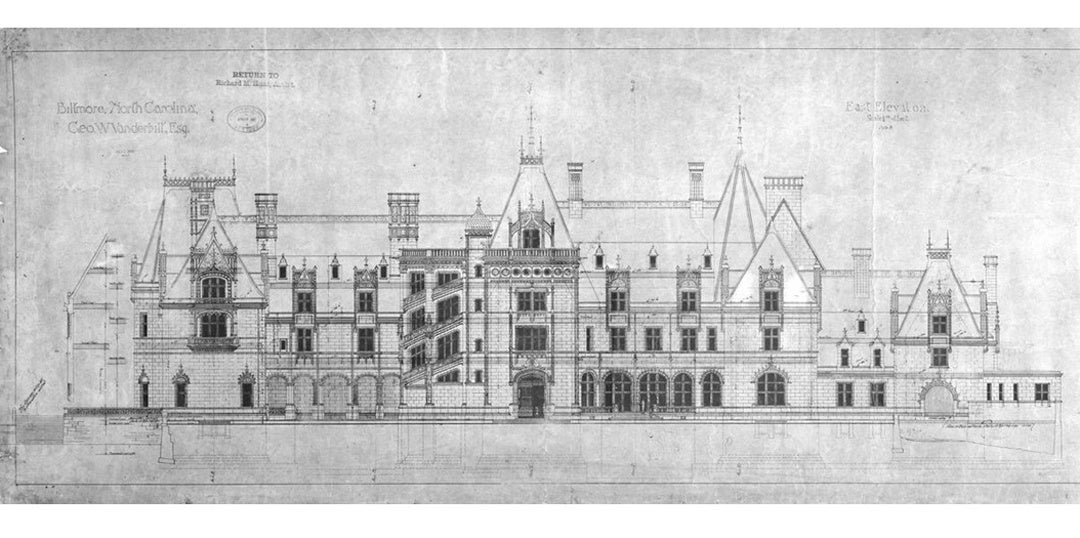 Having purchased a total of 125,000 acres since his first visit to Asheville in 1888, Vanderbilt charged Olmsted with choosing the site of his future country home along with designing the manicured gardens and grounds that would rehabilitate the acreage's former farms and cutover woodlands.
Vanderbilt, Hunt, and Hunt's wife Catharine then embarked on a two-month trip across England and France to gather ideas. The journey proved a success, as Hunt eventually designed a 175,000-square-foot French Renaissance Revival-style château influenced by the exteriors of France's Blois, Chambord, and Chenonceau estates, and the interiors of Knole Palace, Hatfield House, and Haddon Hall in England.
Vanderbilt named his estate "Biltmore" for Bildt, the Dutch town of his ancestry, and the old English word "more" meaning open, rolling land.
Building Biltmore House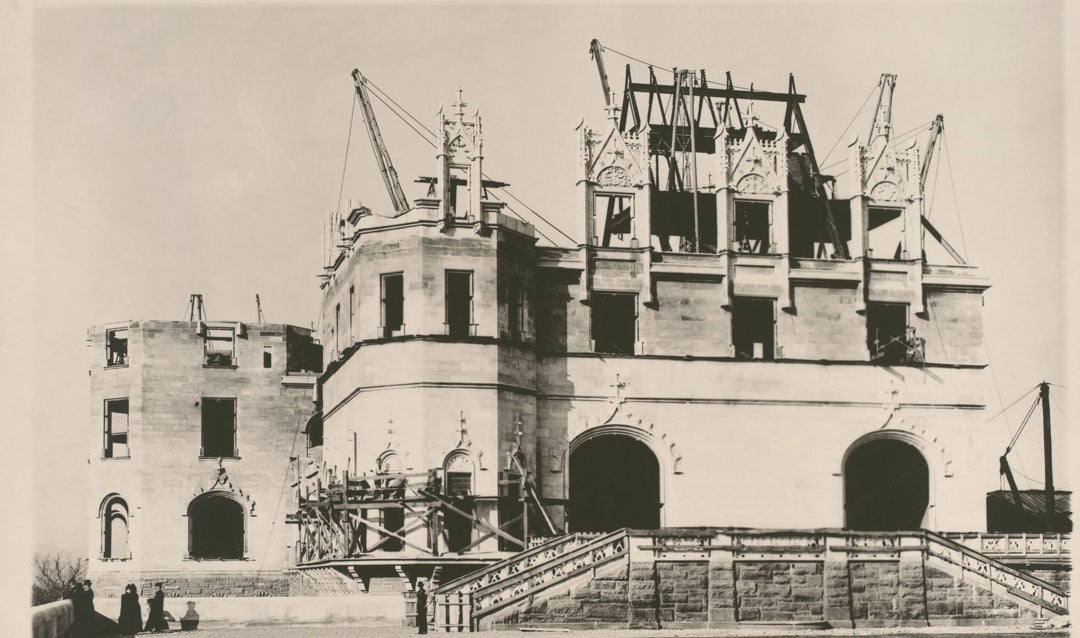 When construction began hundreds of workers and tradesmen arrived daily to perform general labor as well as blacksmithing, painting, carpentry, and stone carving. While many materials such as bricks and stone were sourced locally, others were imported from across the country and overseas.
Men, materials, and supplies arrived at the construction area on standard gauge rail lines supported by trestles designed by Olmsted to span the mountainous terrain without damaging the forests below. The construction site became a bustling city of its own, with workers occupying temporarily built offices, workshops, and sheds.
Biltmore House comes to life
Month by month, George Vanderbilt's vision took shape as Biltmore House rose from its foundation. The home consisted of 250 rooms, including 101 guest and servant bedrooms, 65 fireplaces, and 43 bathrooms.
Luxurious, state-of-the-art conveniences like indoor plumbing and electricity were included in the house, along with a fire alarm system, two elevators, and a telephone system. A bowling alley, gymnasium, and 70,000-gallon indoor swimming pool were built to provide entertainment and exercise during inclement weather.
The end of a long journey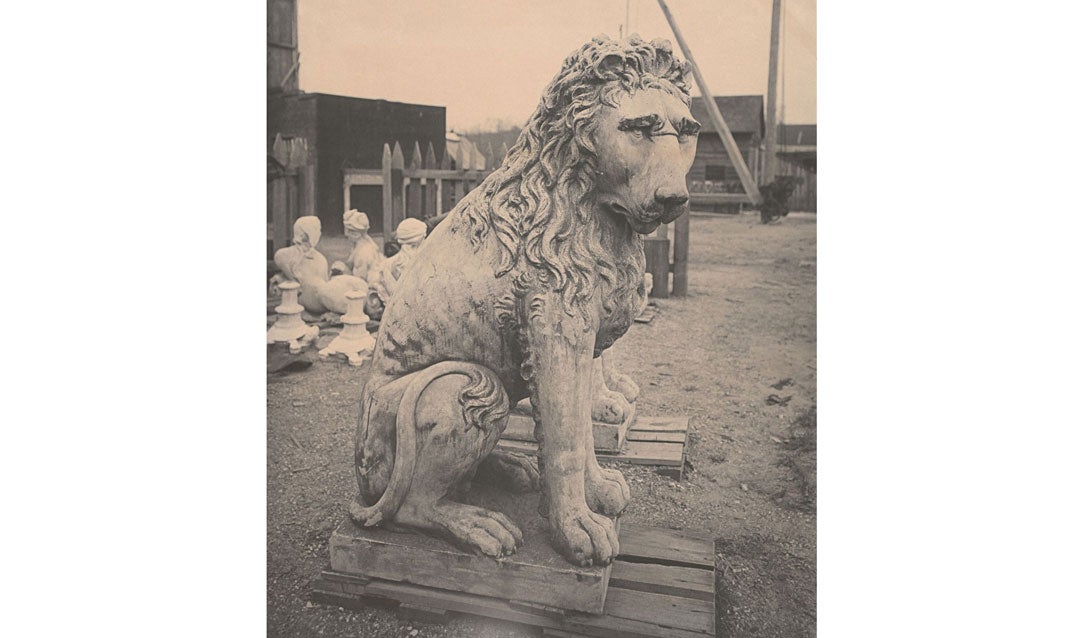 As with any significant undertaking, one must aim for a deadline, and George Vanderbilt declared December 24, 1895, as the date that his labor of love would be unveiled.
Final touches on the landscaping took place, the makeshift workshops on the property were disassembled, and cabinetmakers and carpenters hastened to finish the endless custom details within the home. Although several areas including the Library and his own bedroom were still incomplete, George Vanderbilt welcomed his mother and 26 other relatives to celebrate Christmas Eve in his new home.
Experience Building Biltmore House and more
"We invite all of our guests to visit our Building Biltmore House exhibition located in the Halloween Room to learn about the inspiring individuals who came together during the construction of Biltmore House and its surrounding gardens and grounds," said Meghan.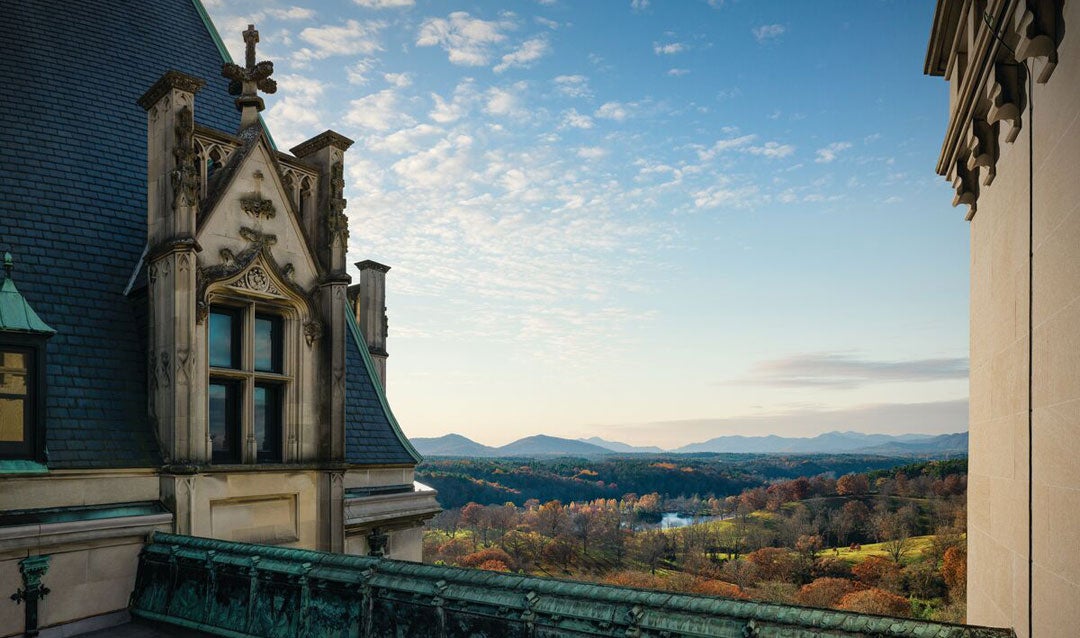 This exhibition is included with regular estate admission and is part of the normal visit route.
Important Note: Because of the historic architecture, only the First and Second Floors are accessible. Guests who are unable to go to the Third Floor and Basement may visit our designated Second Floor rest area and watch a video of the rooms they are unable to access. Go here to learn more about accessibility at Biltmore.
To experience more fascinating behind-the-scenes stories of this Gilded Age estate, consider reserving one of our specialty tours such as a Rooftop Tour or other option.
Featured image: Visible through a third floor window faced with decorative limestone veneer above the Porte Cochere are the brick walls and iron joists that provide structure for Biltmore House, ca. 1893