A painting conservation project for two original landscapes by Impressionist artist Claude Monet is just one of many preservation-related efforts that help make Biltmore Estate in Asheville, NC, such a landmark destination.
Creating an impression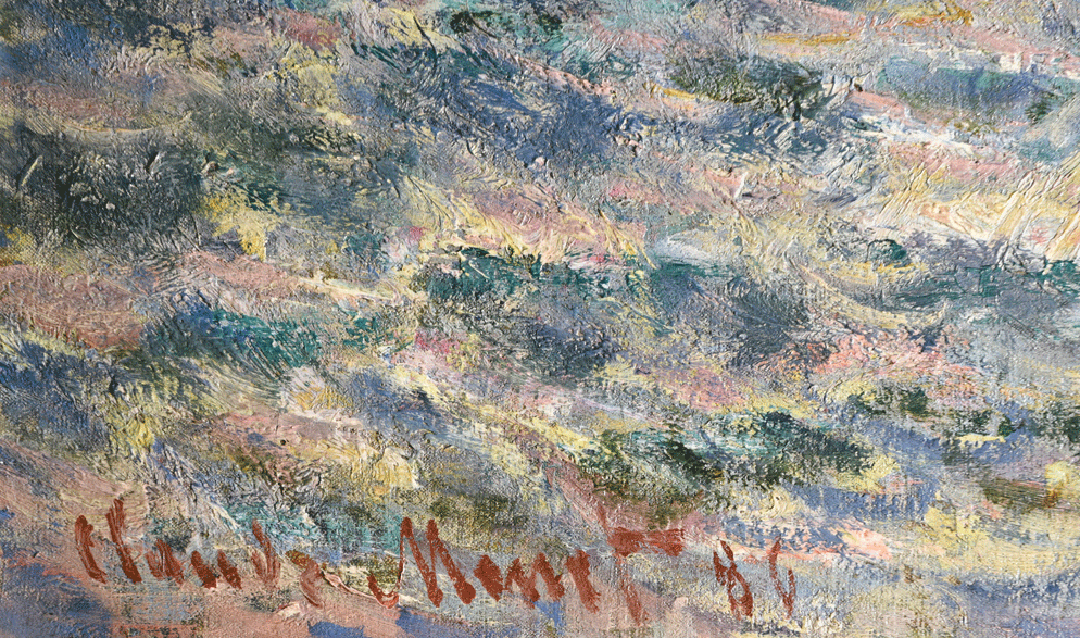 "From 1860–1905, a dynamic group of Paris-based artists led by Claude Monet challenged the norm and began painting in a much less formal manner than the Old Masters who came before them," said Meghan Forest, Associate Curator.
Monet's work followed the textures of his subjects; the length of his brush strokes mimicked flowers and foliage, rippling water, and boats and structures. It was his 1872 painting Impression, Sunrise that sparked the term "Impressionists" from an art critic who felt this new style had an unfinished look.
The trailblazing group of artists took the name as their own, arousing even more interest and curiosity about the new way of creating and viewing art.
George Vanderbilt collected Impressionist art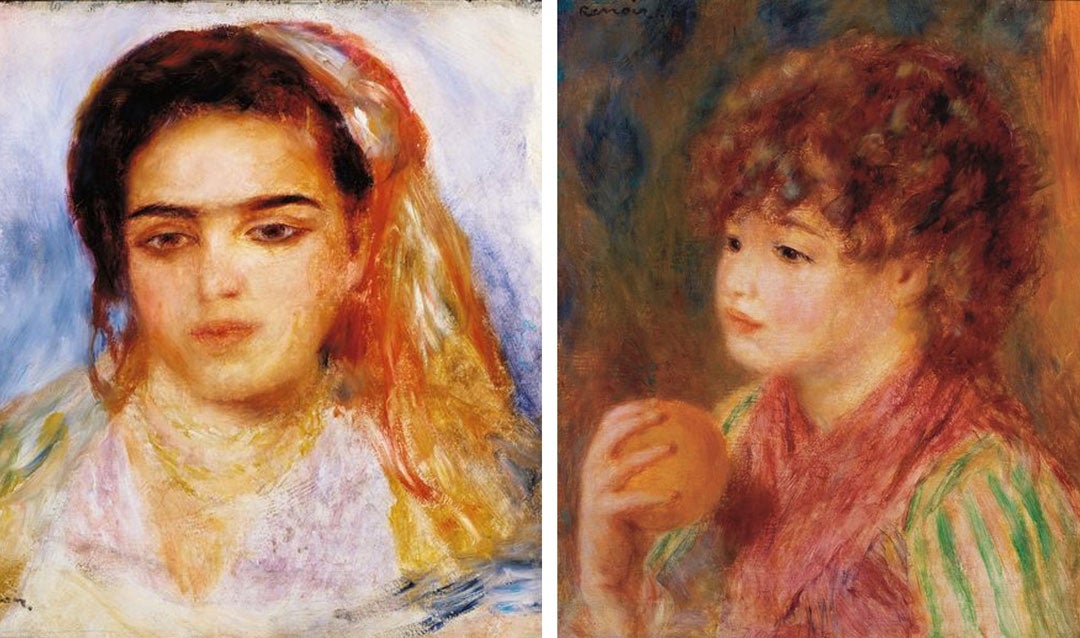 True to his visionary approach, George Vanderbilt was an early adopter of the new Impressionist movement. His affinity for the style ultimately resulted in a collection of 16 Impressionist paintings by Monet, Renoir, Maufra, Manet, and Whistler.
"Mr. Vanderbilt purchased three paintings by Claude Monet, and two of them remain in the Biltmore collection," said Meghan. "One is a landscape entitled Strada Romana à Bordighera. Monet captured this colorful Italian scene in 1884 and Vanderbilt purchased it from Durand-Ruel, a noted dealer of Impressionist art, in 1892."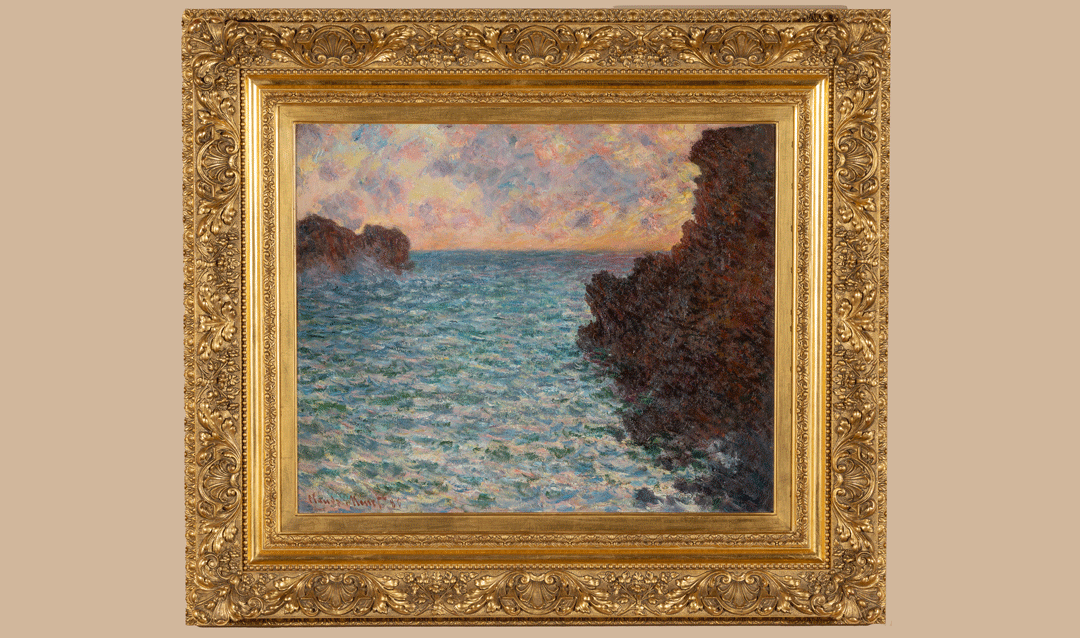 In addition, Vanderbilt acquired a Monet seascape entitled Belle-Île, le chenal de Port-Goulphar, painted in 1886.
"When we examined the paintings for display in Biltmore House, we found that they were structurally stable, but there was a layer of varnish that was added in the early 1980s that had grayed and dulled over time and there were a few areas where paint had begun to flake off," Meghan said.
The process of painting conservation
Biltmore worked with painting conservator Ruth Cox who has treated a number of works in our private collection.
Based in Durham, North Carolina, Ruth offers a wide range of professional services for the conservation of easel paintings in museum and private collections.
"Ruth worked in stages to carefully remove the synthetic varnish and add paint to the areas where there was paint loss so that the paintings could look as close as possible to how they would've looked when Monet completed them in the late 1800s," said Meghan.
In addition, the materials Ruth used for painting conservation are readily distinguishable by scholars and reversible so that future conversation can be accomplished more easily.
"The total conservation process for each painting took about 4-6 months, so it was nearly a year before both were ready for display," Meghan noted.
See the results for yourself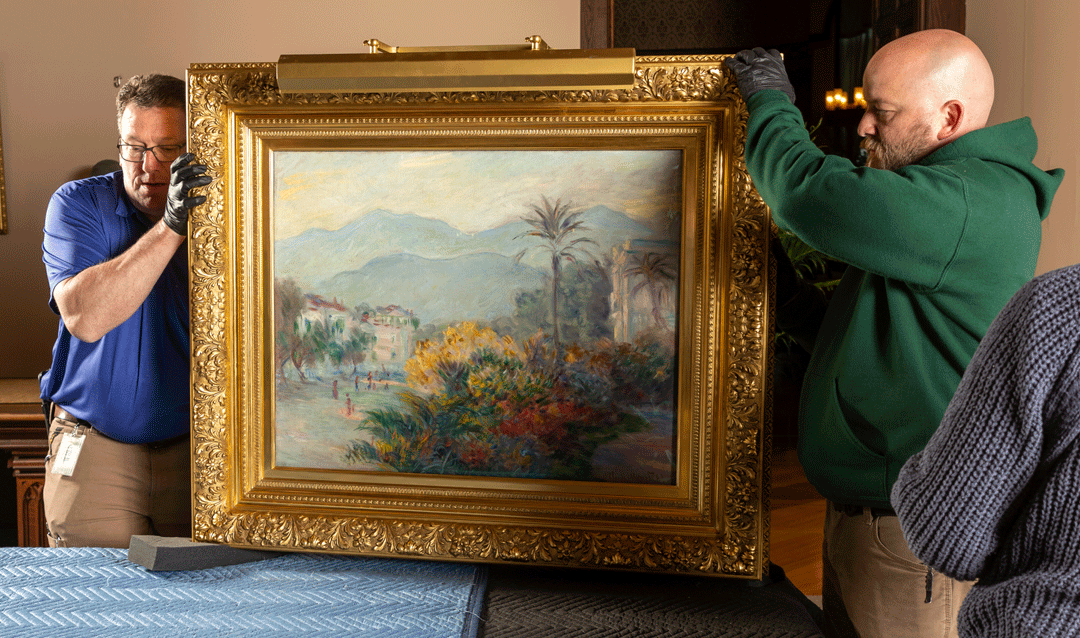 Plan a visit to Biltmore so you can see the results of this painting conservation work for yourself. Both paintings are displayed in the Salon on the First Floor of Biltmore House. Take time to see Monet's process up close, including his brushwork, atmospheric effects, and study of light.
Featured blog image: (L-R) Trip Hudgins, Engineering Operation Manager; Lori Garst, Curator; Nancy Rosebrock, Director of Conservation and Collections; and Greg Schmidt, Engineering Services, examine Belle-Île, le chenal de Port-Goulphar by Monet before hanging it in the Salon at Biltmore House.