When you're longing for time away with your beloved, Biltmore serves up the ultimate romantic escape whether you're seeking a private retreat for renewed connections or fun-filled adventures in the great outdoors.
Follow our expert tips and inspiration for planning your next romantic getaway to Biltmore Estate in Asheville, NC.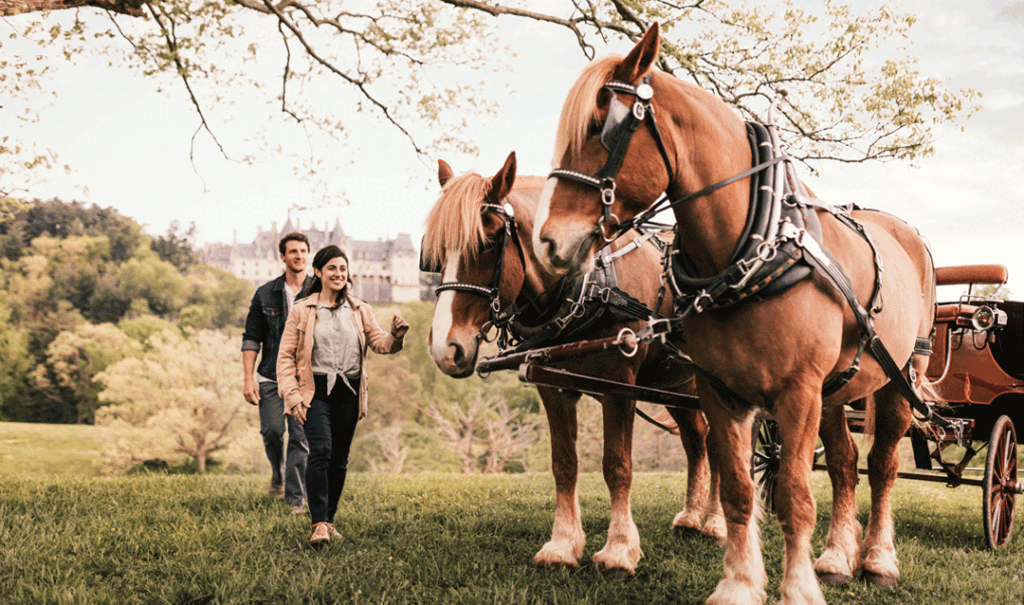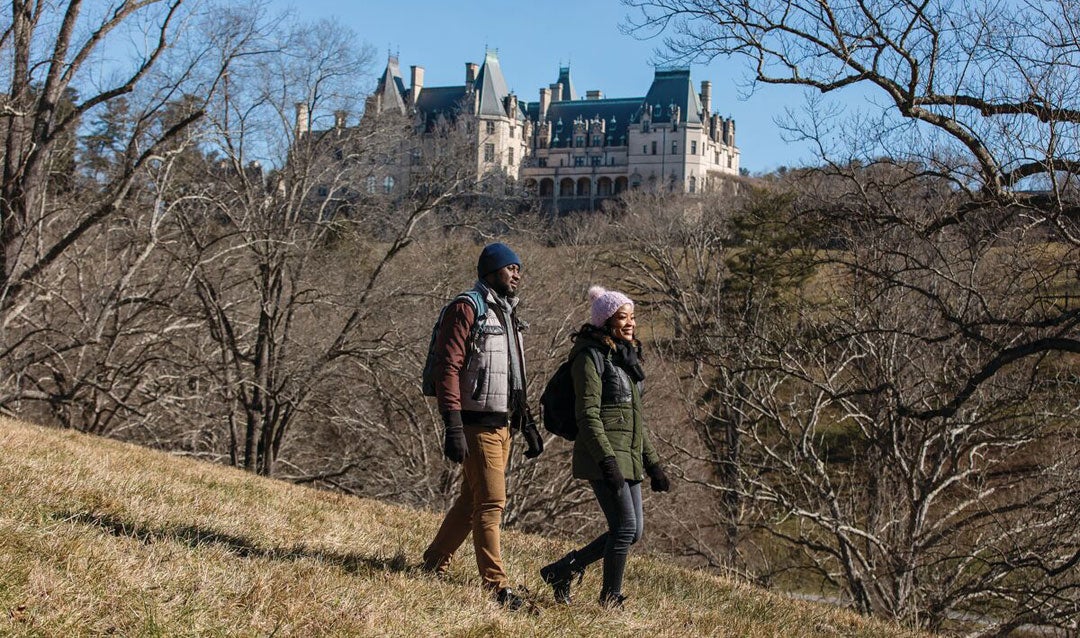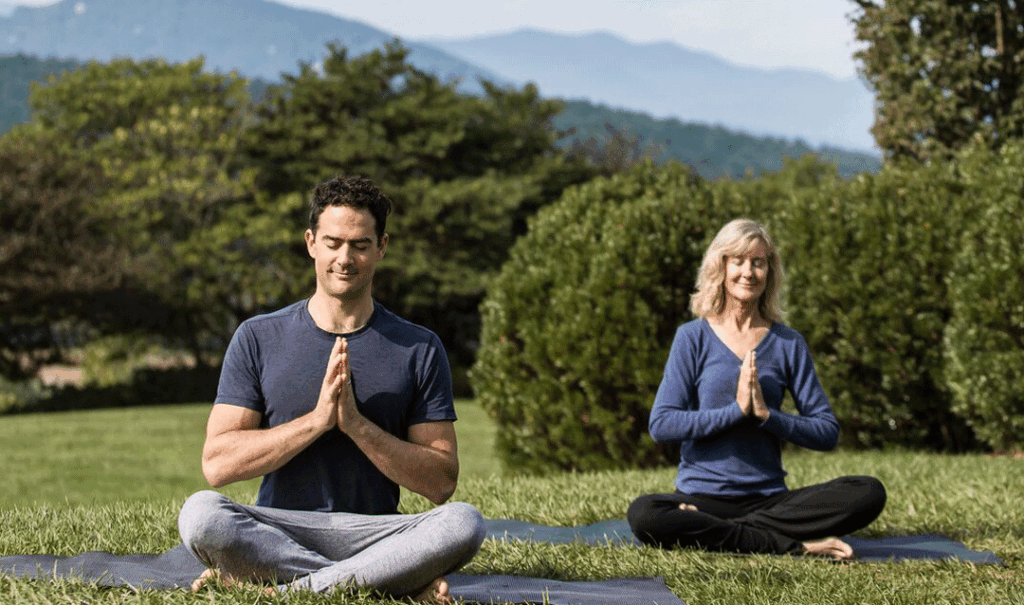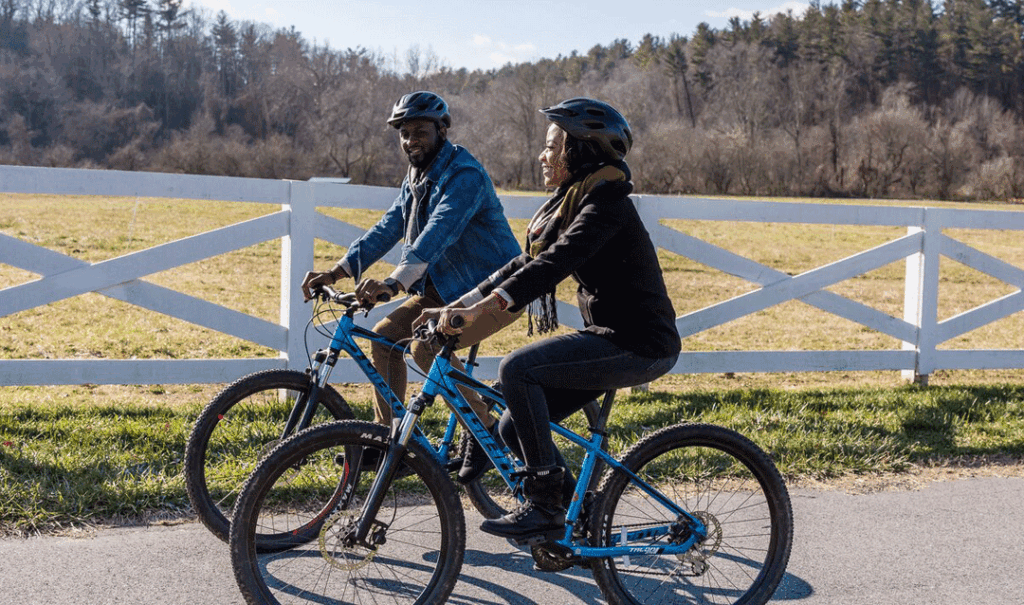 Explore the estate together
Create new memories by enjoying the outdoors together while exploring the grounds of George Vanderbilt's 8,000-acre Blue Ridge Mountain estate.
"I can't think of anything much more romantic than a private carriage ride for two," said Heather Brannan, Outdoor Adventure Center Supervisor, "but Biltmore offers so many activities that you're sure to find something that delights both of you."
Carriage and trail rides

Enjoy Biltmore's property from a different perspective with a carriage or trail ride. Choose guided or private options to suit your style and abilities.

Biking and hiking

Delight in Frederick Law Olmsted's distinctive landscape design as you explore the trails at Biltmore. Walk, hike, rent a bike, or pedal your own to get a firsthand view of the estate.

Wellness activities

Indulge in some self-care as a couple with thoughtful options that quiet your mind and refresh your spirits, such as Morning Yoga or our deliciously relaxing Chocolate Meditation.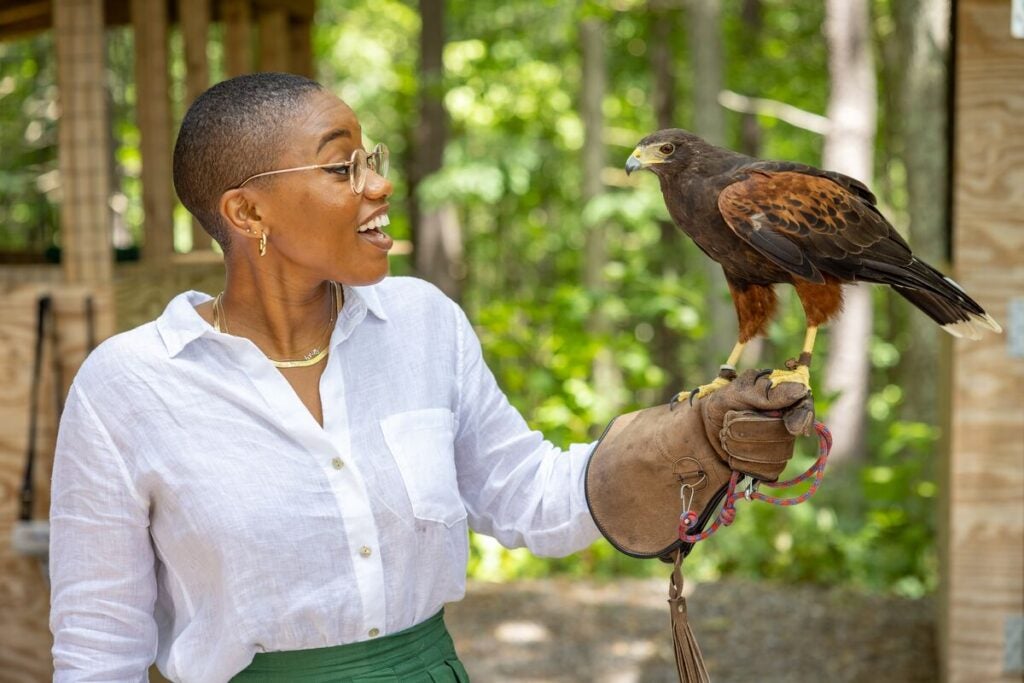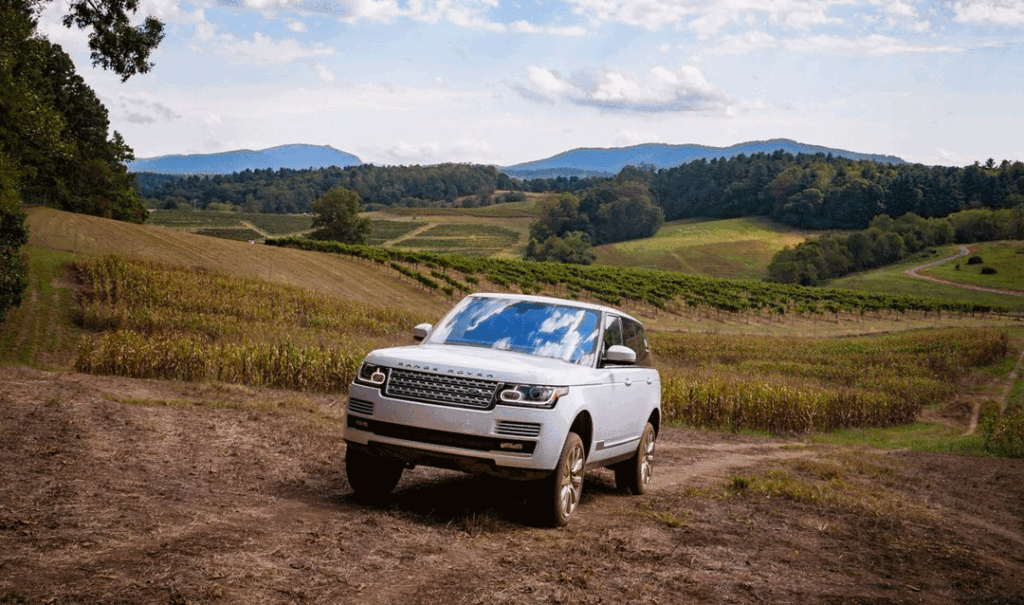 Adventure awaits
Team up with your significant other for an adventure that may take you out of your comfort zone, but will also bring you closer together as you learn new skills with the help of our expert guides.
Land Rover® Experience at Biltmore

Go off-roading in luxury when you engage in a Land Rover® Experience at Biltmore. Book a one- or two-hour session and receive expert training to maneuver on unfamiliar terrain.

Extend the adventure with a full-day's excursion that includes a mid-day break for a private picnic lunch–now that's romantic!

Falconry

Let romance take flight as you experience the ancient art of falconry together. Learn about these fascinating birds of prey as well as hawks and barn owls, and receive expert training on handling and interacting with these captivating raptors.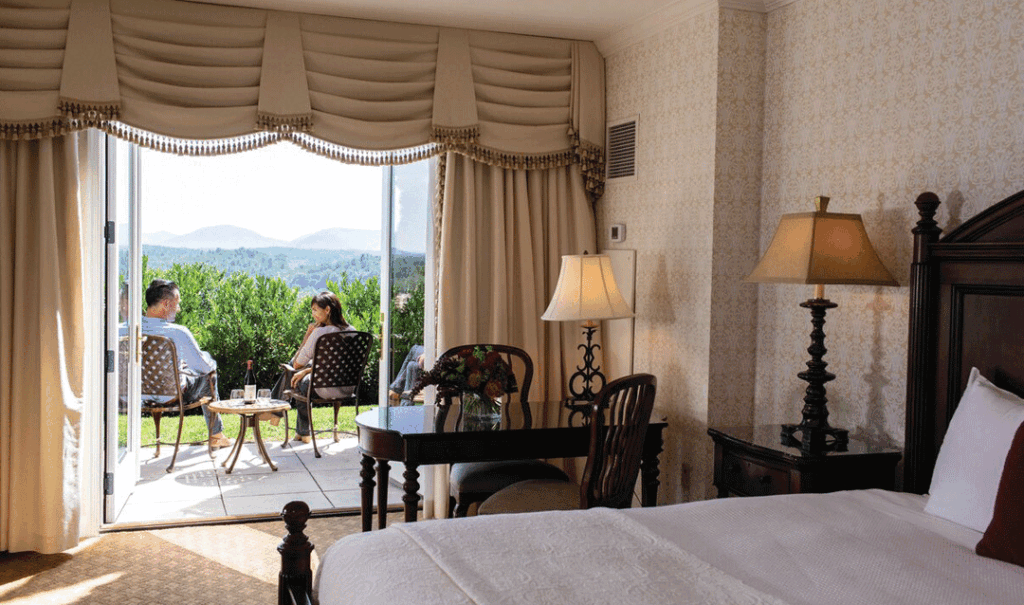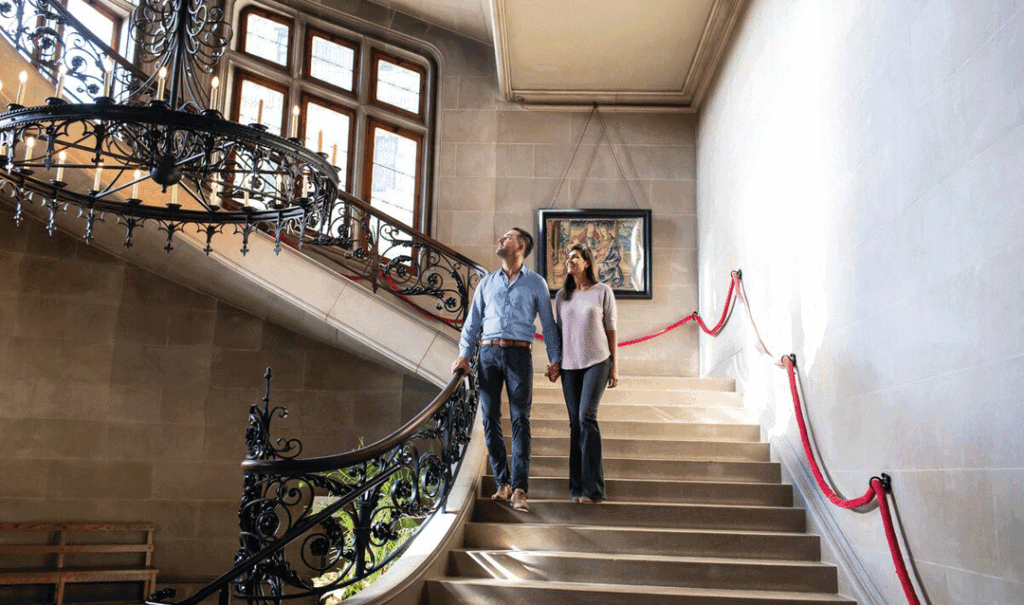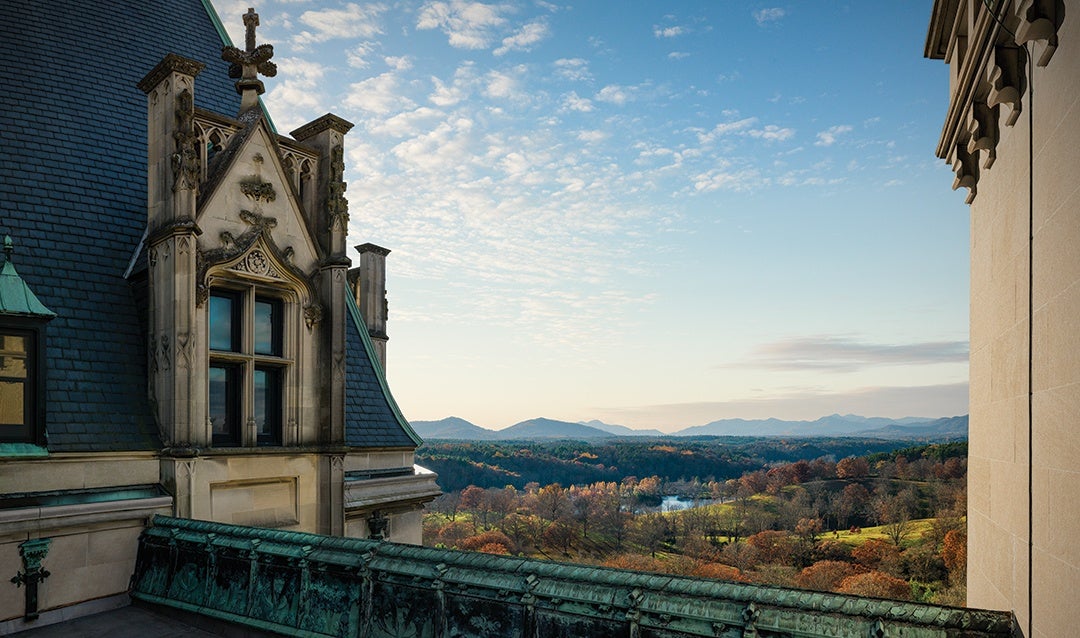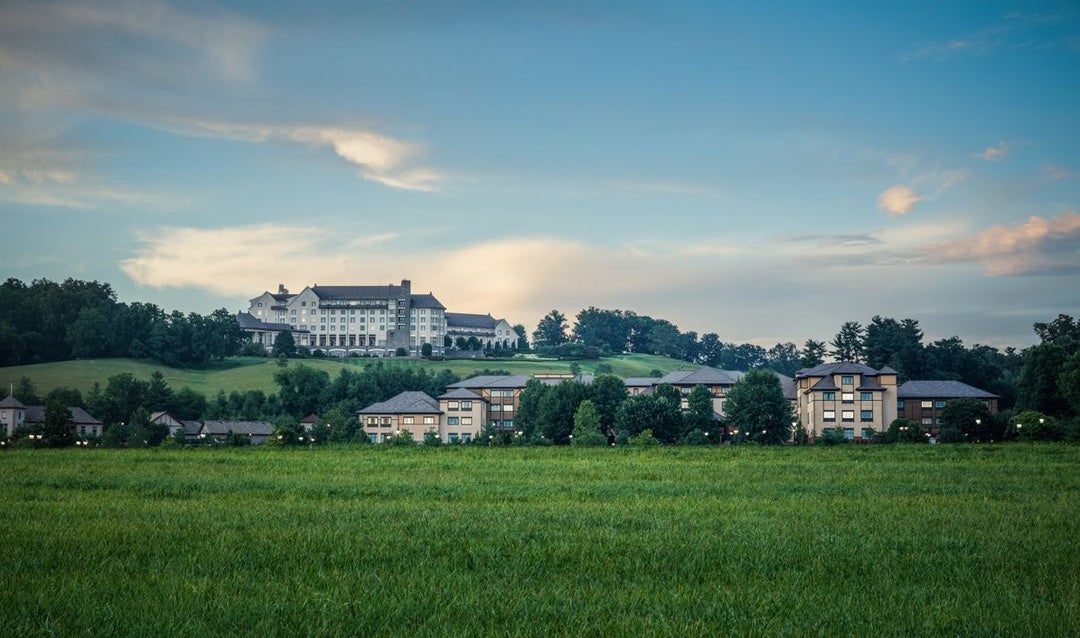 Rise and shine
Beth Poslusny, Vice President of Destination Guest Experience, suggests making it a truly romantic getaway with accommodations and special packages at The Inn on Biltmore Estate®, Village Hotel on Biltmore Estate® or one of our private historic cottages.
"You'll have the unique opportunity to awaken on the estate," said Beth, "and there's no better way to start a special day together!"
Make your date or getaway more romantic with the addition of a Behind-the-Scenes Guided Tour:
The Biltmore House Backstairs Tour offers enthralling stories of domestic staff while exploring their lives and the areas where they worked.
Our Rooftop Tour offers a bird's eye view of the house, with fascinating little-known details about the construction and design of the 175,000-square-foot home.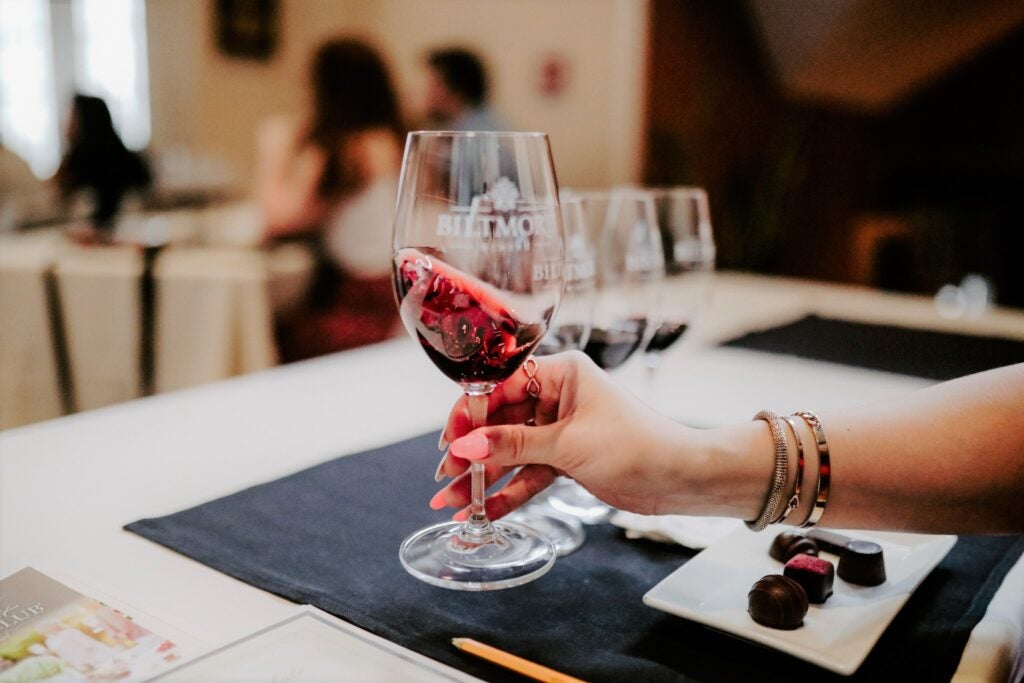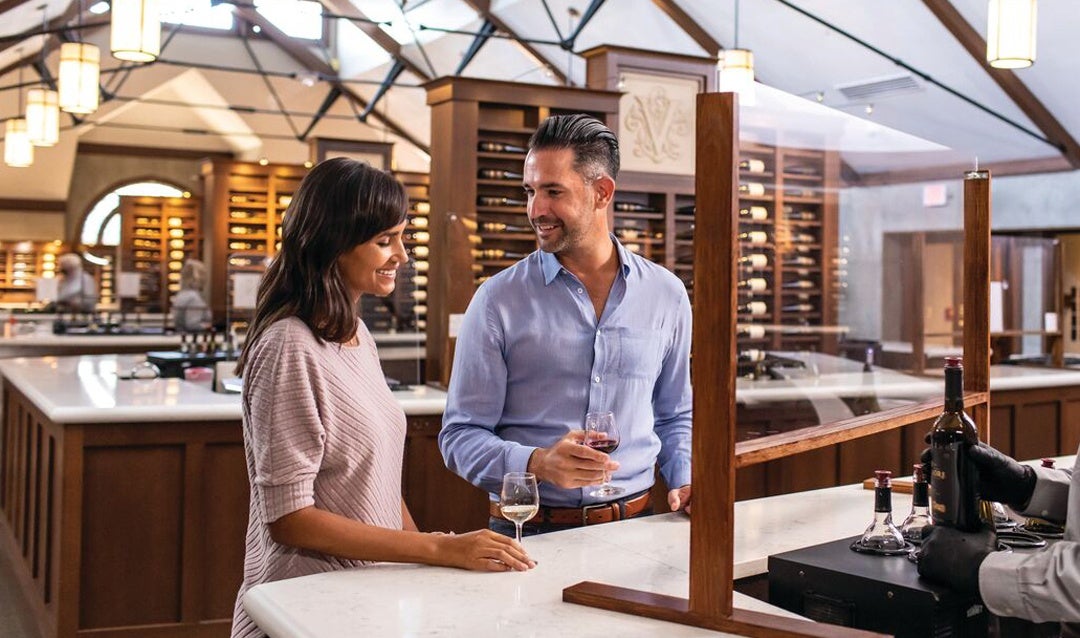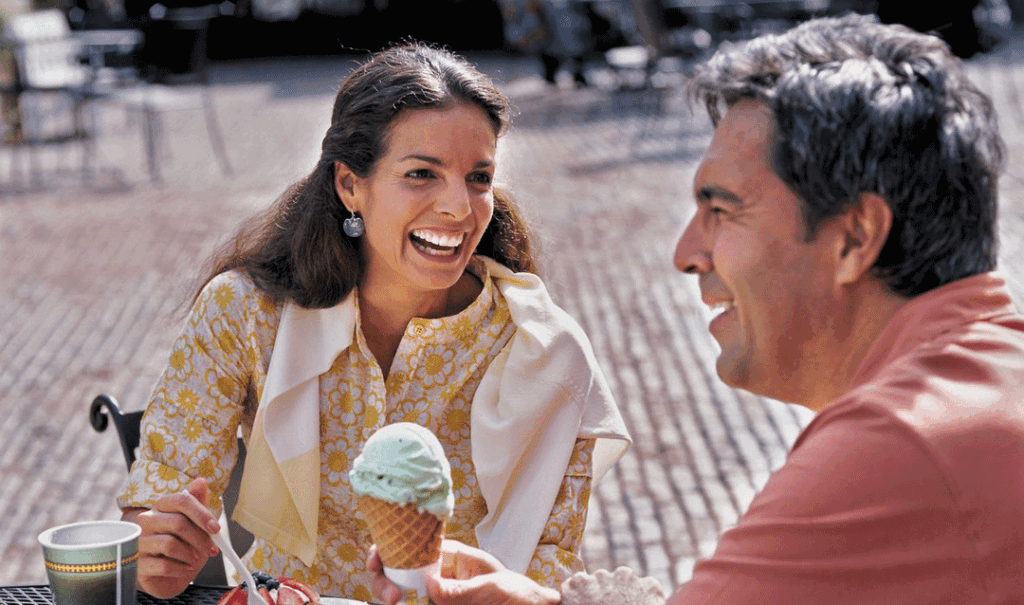 Table for two
As part of your romantic date or getaway, make time to wine and dine on the estate with your special someone.
Winery
Surprise your significant other by booking a Red Wine & Chocolate Tasting and learn why the flavors are a match made in heaven–just like the two of you!
Round out the romance with the following options:
Reserve time for a complimentary tasting where you'll learn about Biltmore's winemaking heritage.
Unwind at the indoor-outdoor Wine Bar to enjoy Biltmore wines with charcuterie, cheese, and chocolates, then stock up on favorite vintages and accessories at the Wine Shop.
Rekindle your memories at home with a membership in our Vanderbilt Wine Club®.
Delicious Dining
"From fine dining to casual, quick-service options and sweet treats, Biltmore offers fabulous flavors to suit every taste," said Estate Executive Chef Mark DeMarco. "Something as simple as sipping hot chocolate from The Creamery while you stroll around Antler Hill Village can make any date more memorable."
For the ultimate romantic dinner, Chef DeMarco suggests reserving a table for two in The Dining Room at The Inn on Biltmore Estate–both the restaurant and The Inn have earned a prestigious Forbes Travel Guide Four-Star rating for world-class service and gracious hospitality.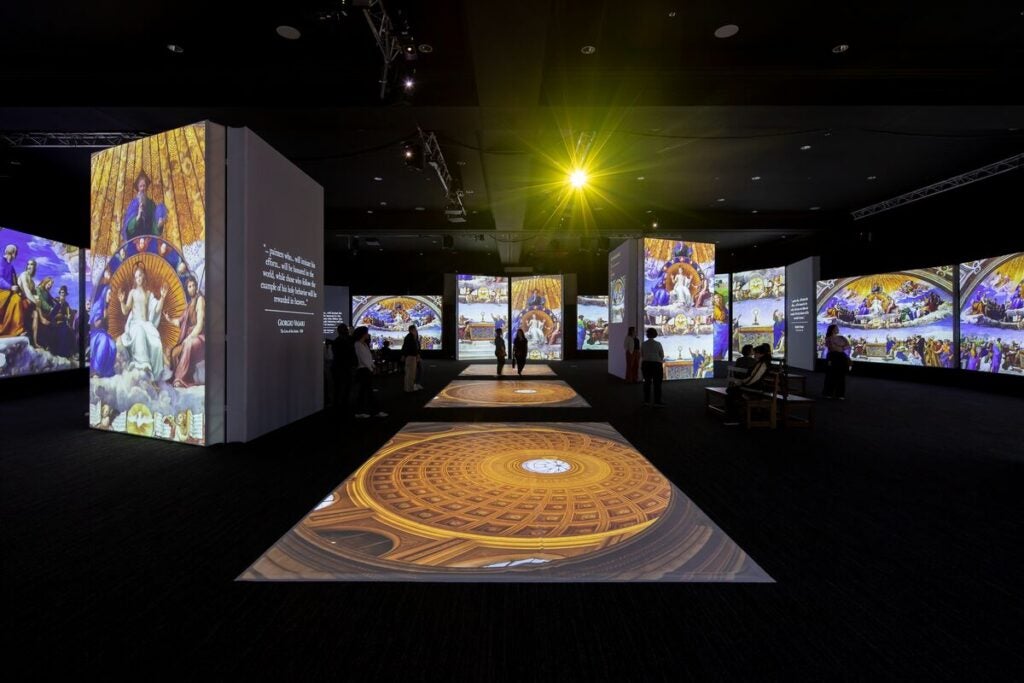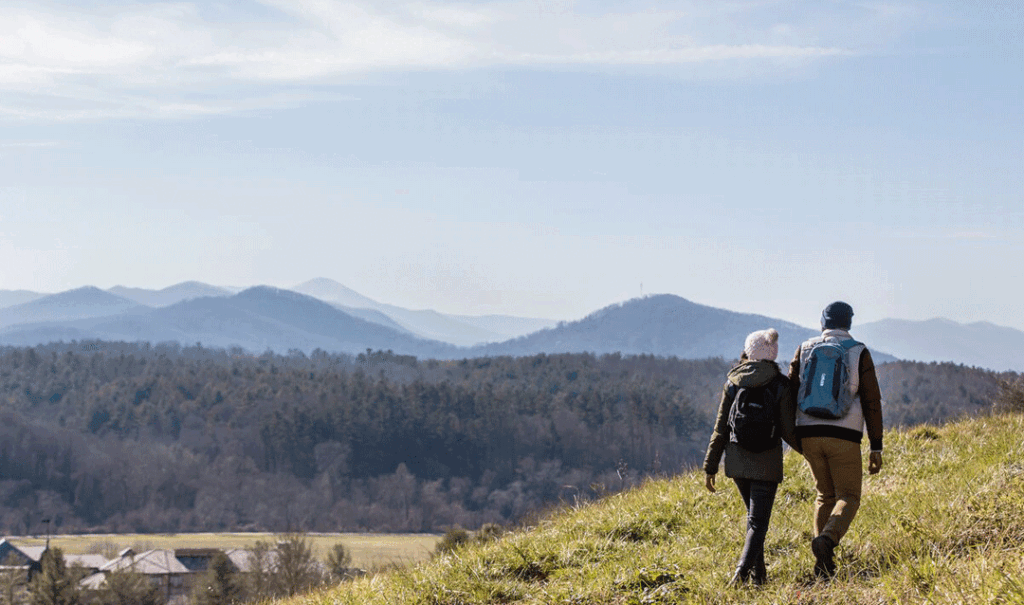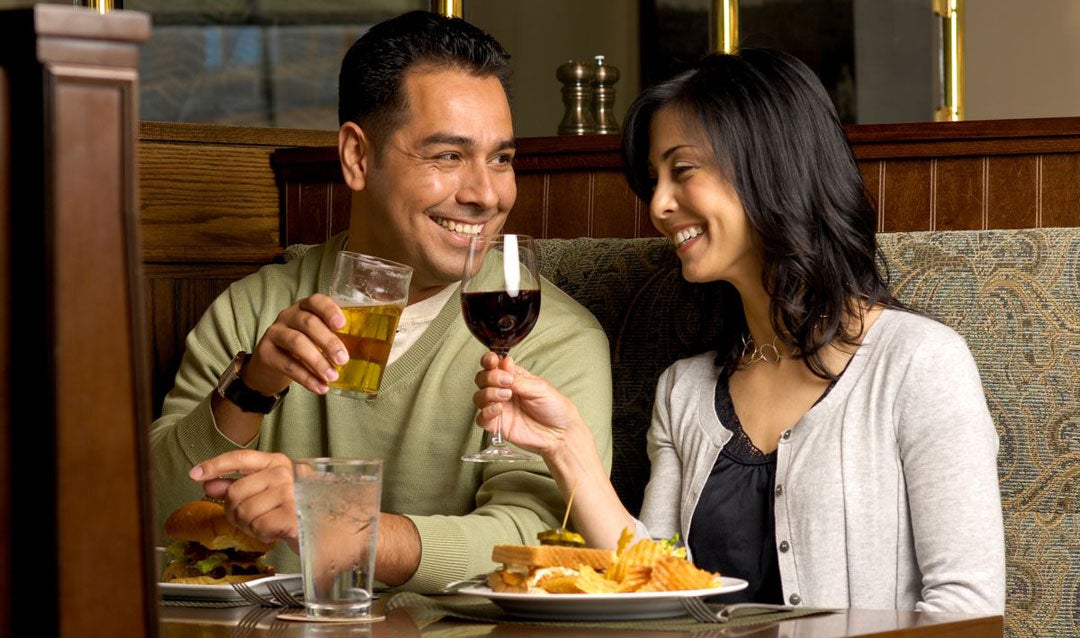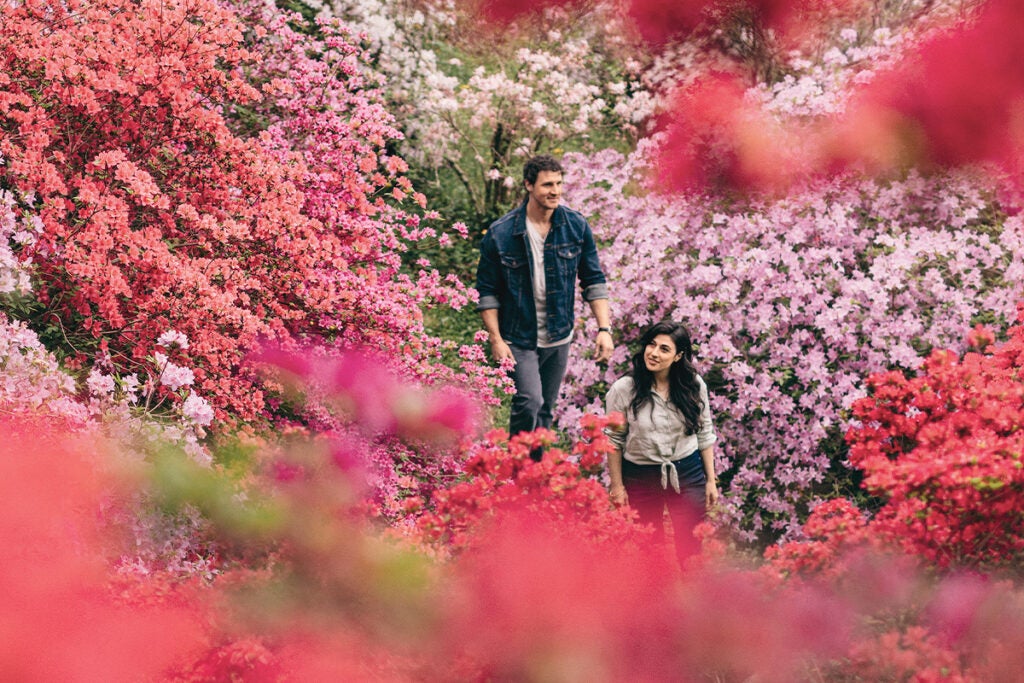 Plan your next romantic date or getaway now
No matter what activities light your fire, the variety of things to do at Biltmore will provide the perfect spark for your next romantic date or getaway.
Featured image: This couple's romantic date included a selfie in front of Biltmore House!