Thank you for enjoying this archived information about our 2019 Christmas at Biltmore wine labels!
Ready to pour on the cheer this holiday season? We're excited to share the process of crowdsourcing our 2019 Christmas at Biltmore® Wine labels!

"In previous years, we held a competition for artists to share their interpretation of what Christmas at Biltmore means to them," said Jill Whitfield, senior wine marketing manager. "We chose several finalists, then asked our online audience to vote for their favorite design."
Crowdsourcing for creativity
In 2018, Biltmore Wines decided to shake things up a bit. Instead of asking artists to submit their work, they asked our Facebook followers to help them develop that year's Christmas label, one step at a time.
It worked so well that we decided to repeat the process of crowdsourcing our 2019 Christmas at Biltmore Wine labels.
Creating mood boards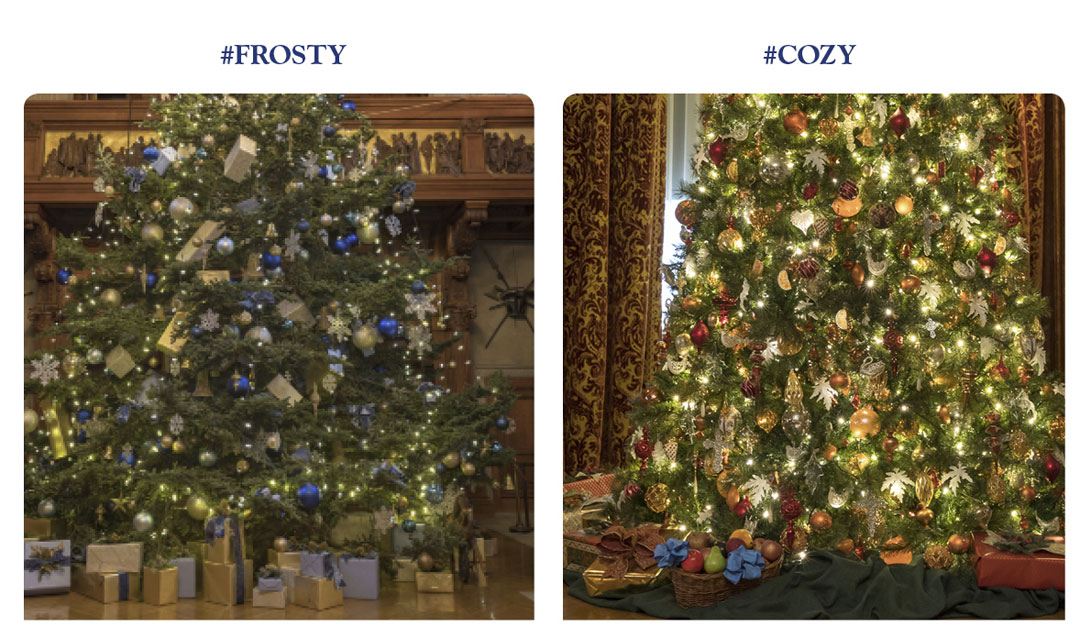 Mood boards featuring #Frosty and #Cozy elements
"First, we worked with Biltmore's art team to create a pair of mood boards," Jill explained. "One featured #Frosty elements including a palette of cool, wintry colors and silvery metallics. The other was #Cozy, with warmer tones and sparkling gold ornaments. We then posted them on Facebook and asked our fans and followers to vote for their favorite mood."
Setting the tone
For the second phase of voting, Lisa Vogel, Art Director, pulled together two "tone" boards so voters could choose between themes representing a #Vintage look represented by an old-fashioned Christmas card and a #Modern look with a clean graphic feel.

Facebook fans liked both of the themes, but their final preference was for #Vintage.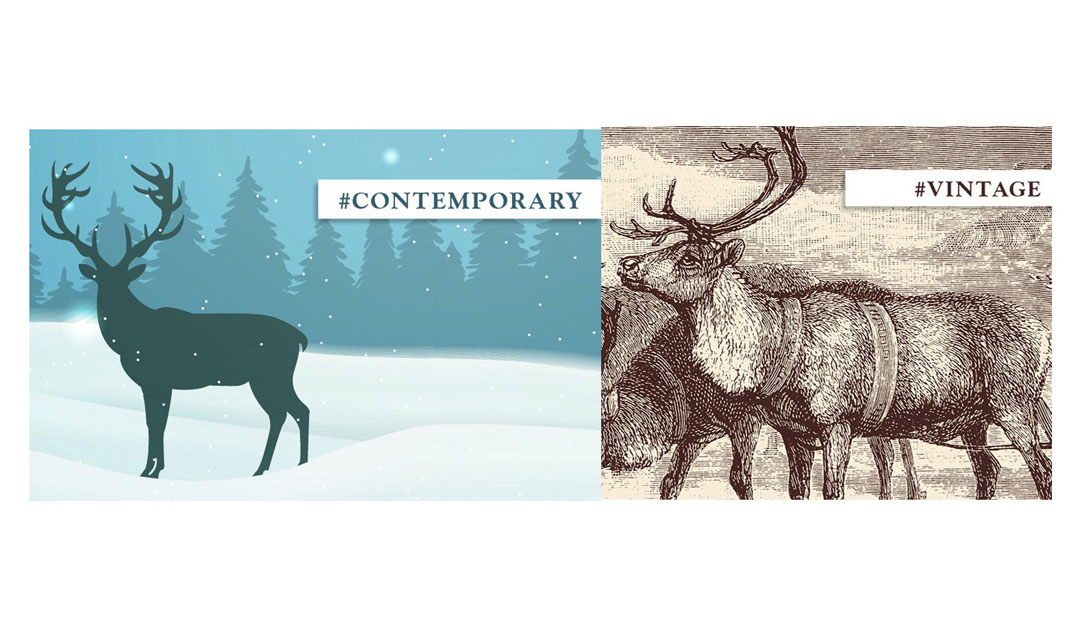 Boards with #Contemporary and #Vintage themes
Crowd favorite
With the mood and theme decided, it was time to get Asheville artist Jeff Pittman involved in the project. He drew inspiration from the boards to create two representations of Biltmore on which Facebook followers would have the final vote.

Both #Vista and #Reflections were popular, but #Reflections—featuring the west façade of Biltmore House on the hill above the Lagoon—was the winner.

Jeff refined the initial #Reflections painting he created with more detail and a few more festive touches. "Everyone loved both of Jeff Pittman's offerings" said Lisa, "but I think it may have been the peaceful pair of Canadian geese crossing the Lagoon that made #Reflections such a crowd favorite!"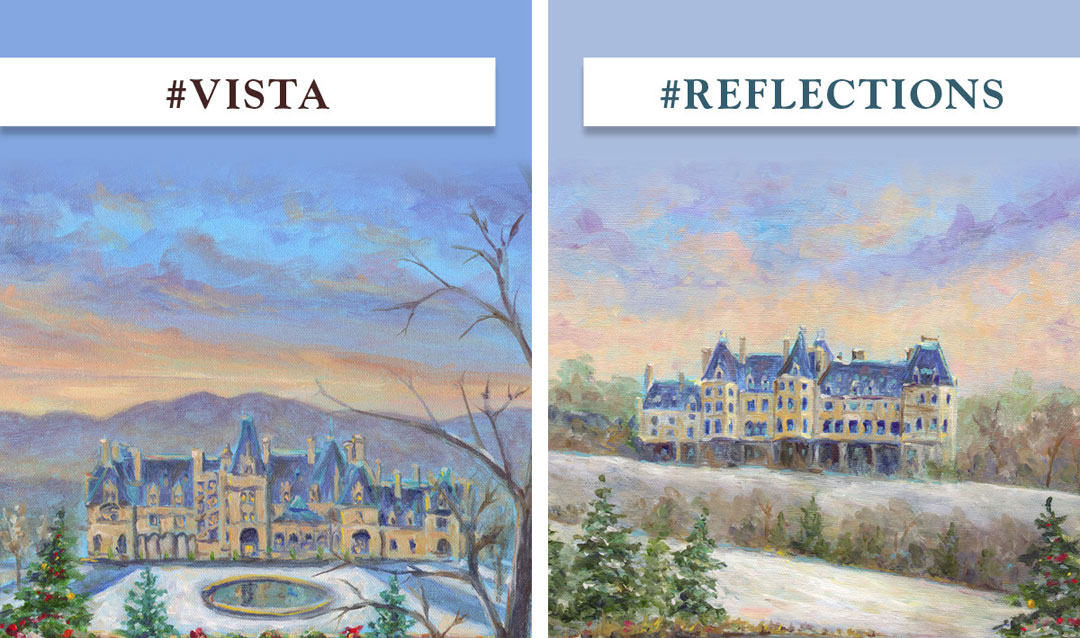 Jeff Pittman's two representations of a Biltmore Christmas scene
Creating original artwork
What happened next?
"Jeff went to work in his studio," Lisa said, "and created the final artwork that would become the labels for our 2019 Christmas at Biltmore Red Wine and Christmas at Biltmore White Wine."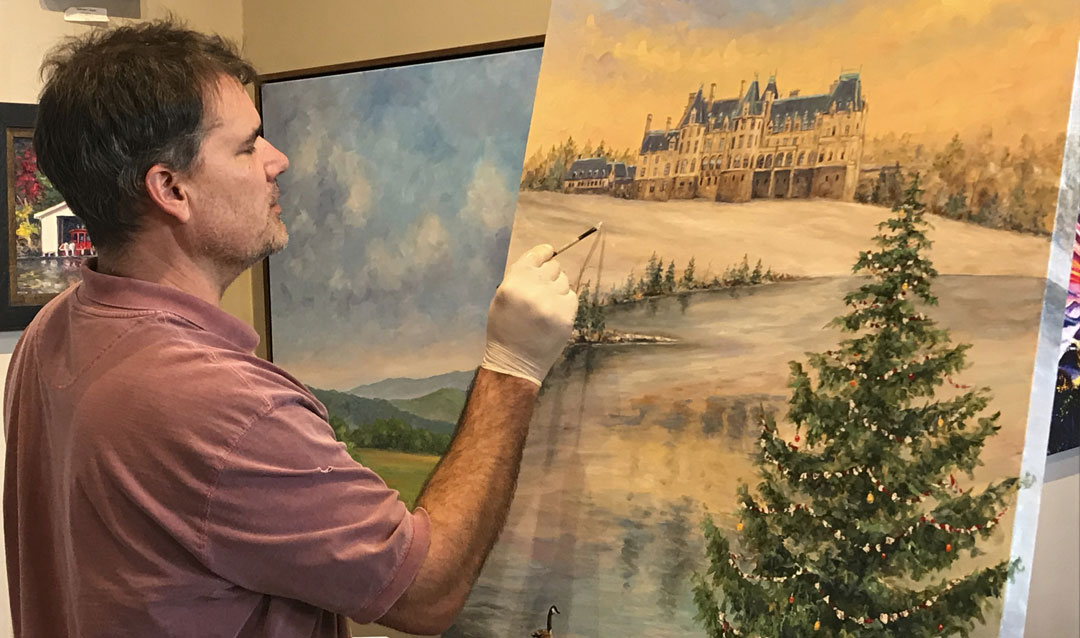 Jeff Pittman at work on the 2019 Christmas at Biltmore Wine label
The finished label celebrates the natural splendor of this special season at Biltmore.

"The voters made it clear what they wanted," said Jill, "and that's why crowdsourcing is such a great way to engage your audience—it gives your most loyal followers a voice in what you're creating for them."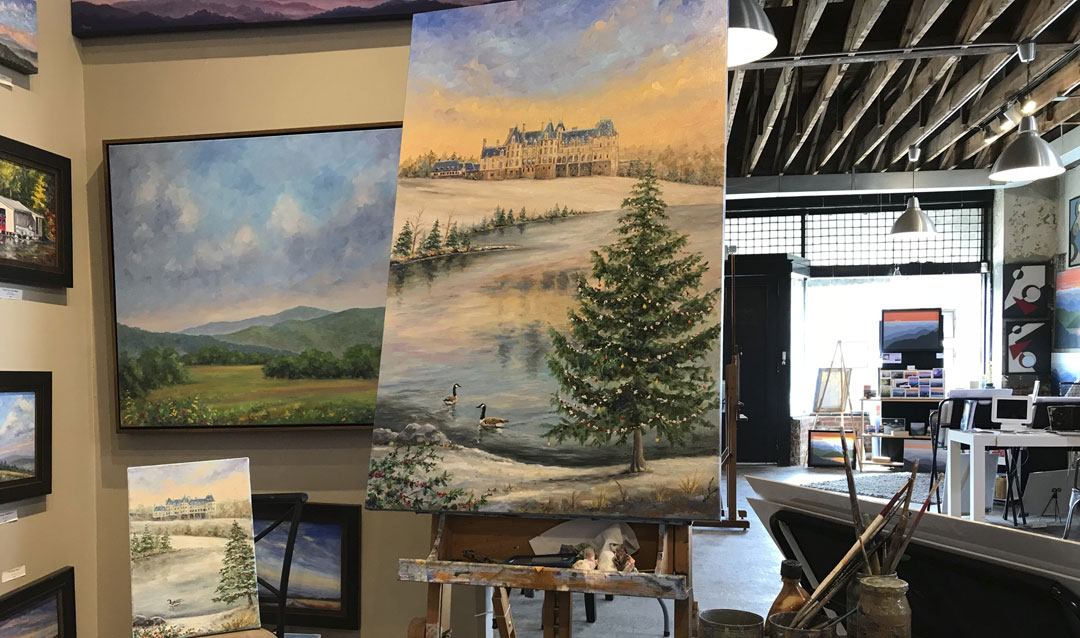 Finished artwork in Jeff's studio
Join us at the Winery on the following dates in November and December to meet artist Jeff Pittman and have your bottles of Christmas at Biltmore Red Wine and Christmas at Biltmore White Wine signed by him.
Meet the artist
November 8, 4 p.m.–6 p.m.
December 13, 4 p.m.–6 p.m.
Pour on the cheer with Biltmore wines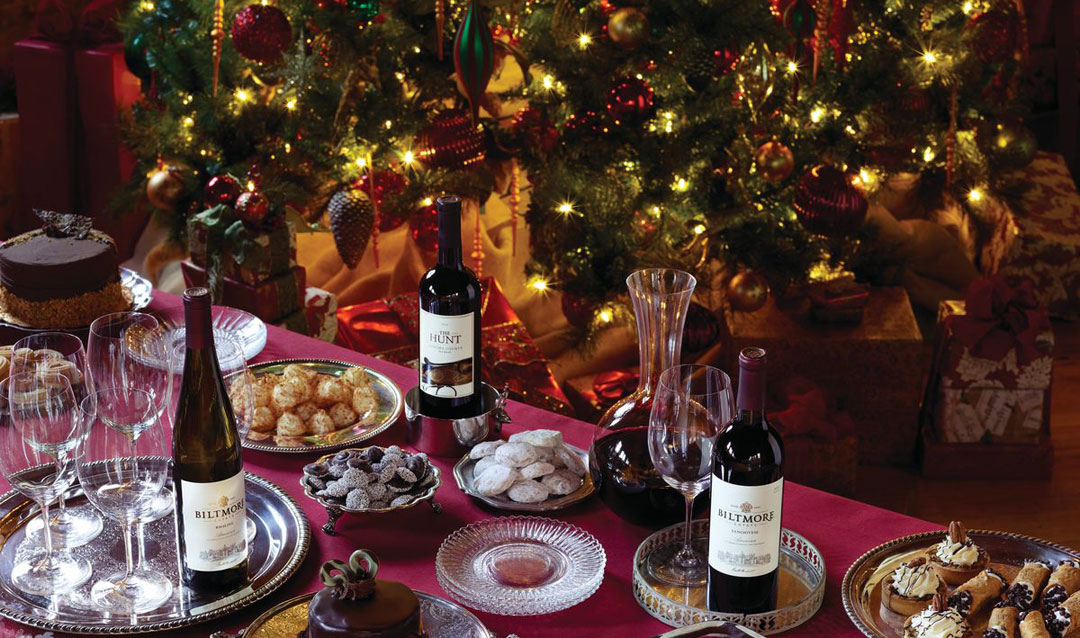 Choose any of our fine wines for holiday celebrations
Purchase any of our fine wines—including Christmas at Biltmore Red Wine (soft and fruit-forward with flavors of berry and spice to complement holiday dishes including ham, turkey, and blackberry pie à la mode) and Christmas at Biltmore White Wine (fragrant and semi-sweet with flavors of apricot, spice, and citrus to pair with holiday dishes like sweet potato casserole, apple pie, and pumpkin pie)—at estate shops or online.