Reflections of the Gilded Age at Biltmore takes on new meaning with the recent focus on the era in pop culture with the release of Sir Julian Fellowes' latest production, The Gilded Age, and the 2022 theme for "fashion's biggest night out," the Met Gala.
Best known for Downton Abbey, the lavish PBS Masterpiece series detailing the lives of the fictional Crawley family and their ancestral home that kept viewers spellbound for six seasons and one feature film, Fellowes now turns his focus to the other side of the Atlantic for a look at a similar time in America.
"Gilded Glamour" hits the red carpet at the 2022 Met Gala, where attendees "embody the grandeur—and perhaps the dichotomy—of Gilded Age New York," according to Vogue.com.
What is the Gilded Age?
"The Gilded Age is an era in American history from the 1870s to the turn of the century. It was marked by rapid economic expansion, particularly in industries such as railroads and manufacturing," said Leslie Klingner, Biltmore's Curator of Interpretation.
"Families such as the Vanderbilts rose to new social prominence during this time, marking their ascendance with some of the grandest homes and most glittering parties the country had ever seen," Leslie said.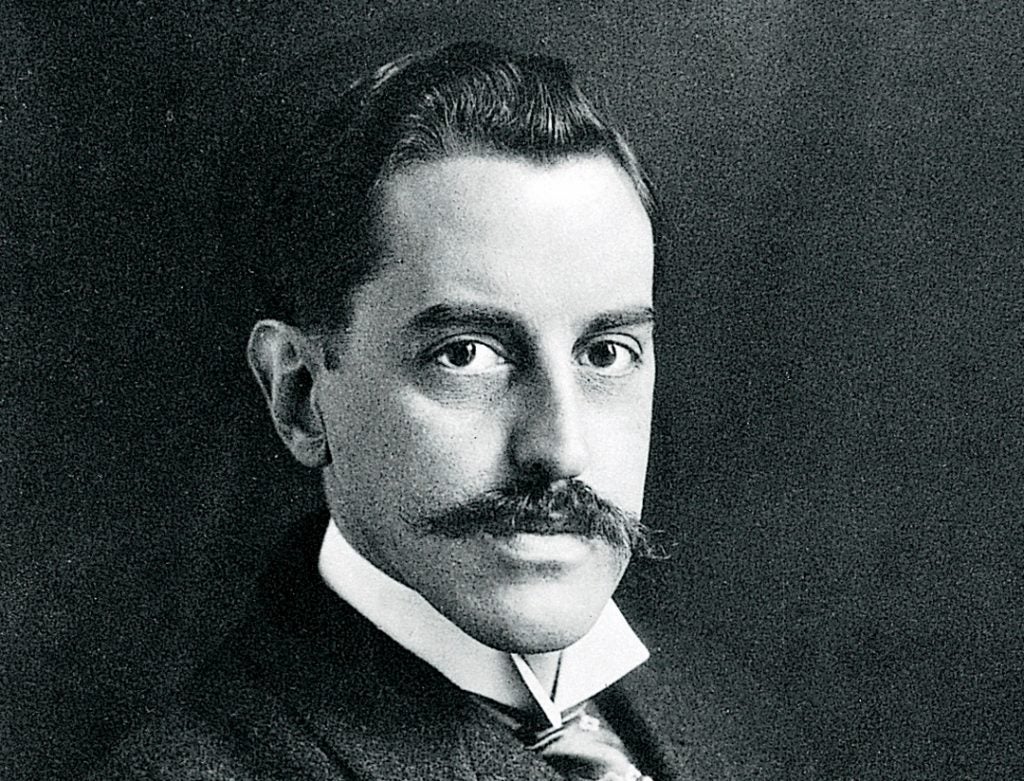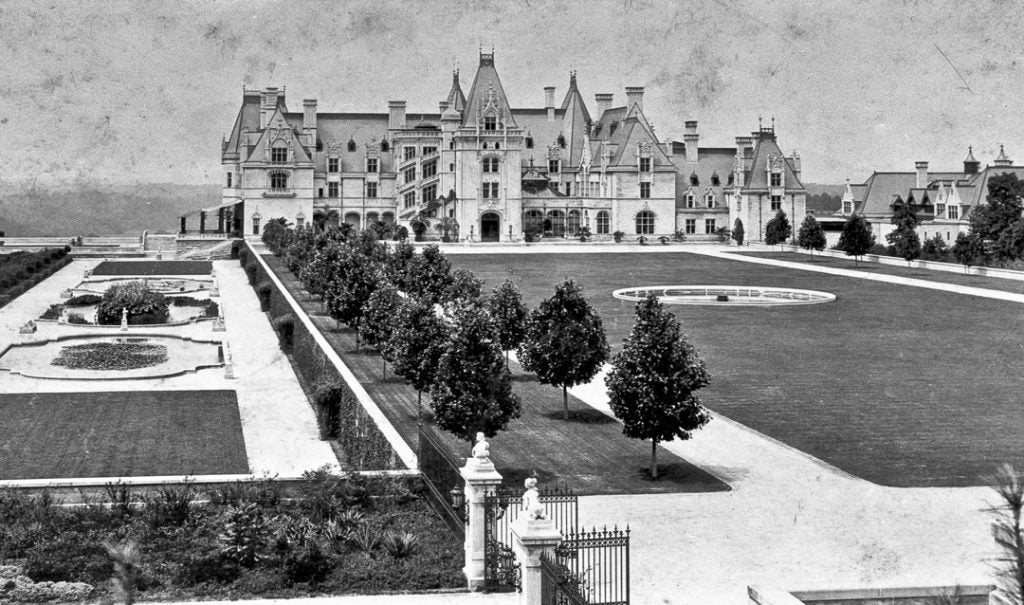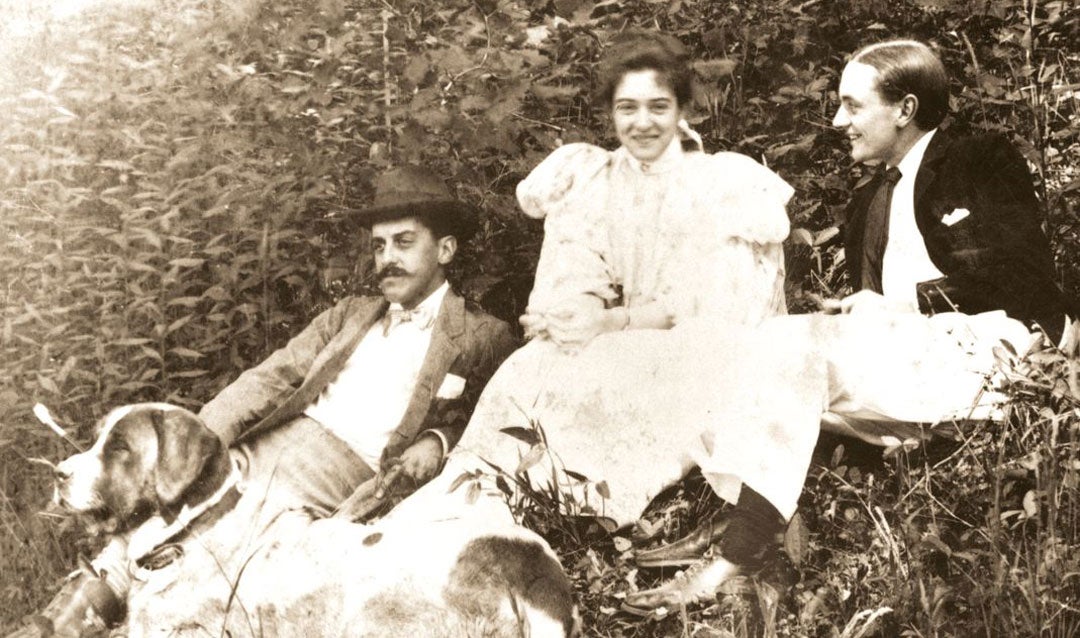 Gilded Age Fashions
Fashionable ladies of the Gilded Age, such as Edith Vanderbilt, followed magazines like Les Modes for the latest stylings from couture design houses in Paris and London. Thanks to our archives at Biltmore, we know that the Vanderbilts favored designers like Jeanne Paquin, Jacques Doucet, and the House of Worth.
From strolling in the gardens at Biltmore to attending "fancy dress" balls, every ensemble worn by the ladies and gentlemen of the era would have been perfectly tailored and adorned with elegant accessories.
Below you'll find archival photos of the stunning Gilded Age fashions actually worn by the Vanderbilts and their friends which were recreated from archival photos and notes for A Vanderbilt House Party exhibition displayed at Biltmore in 2019.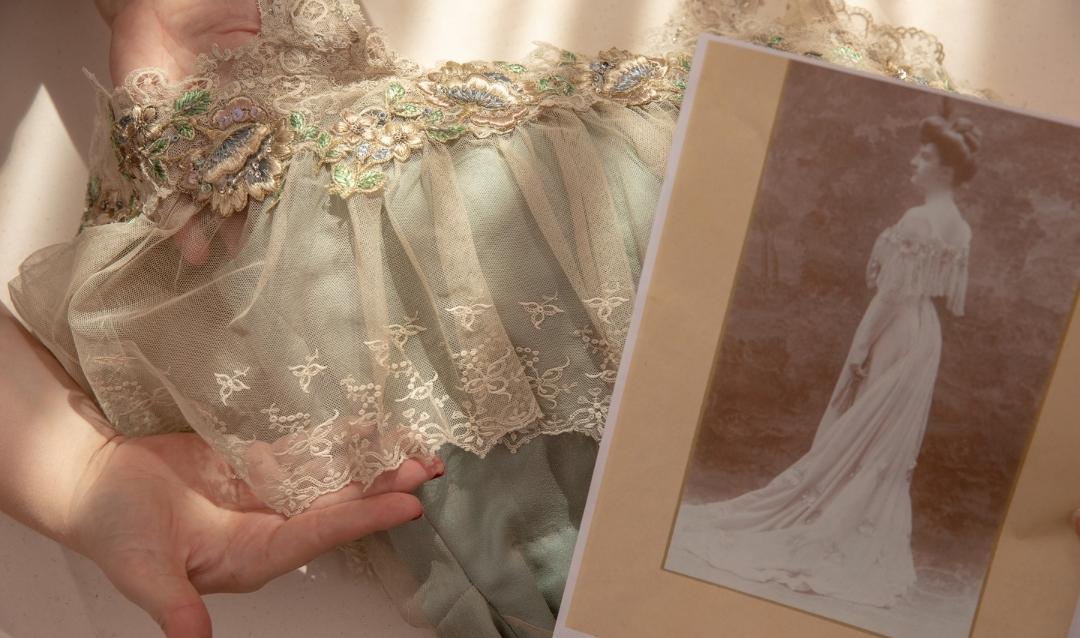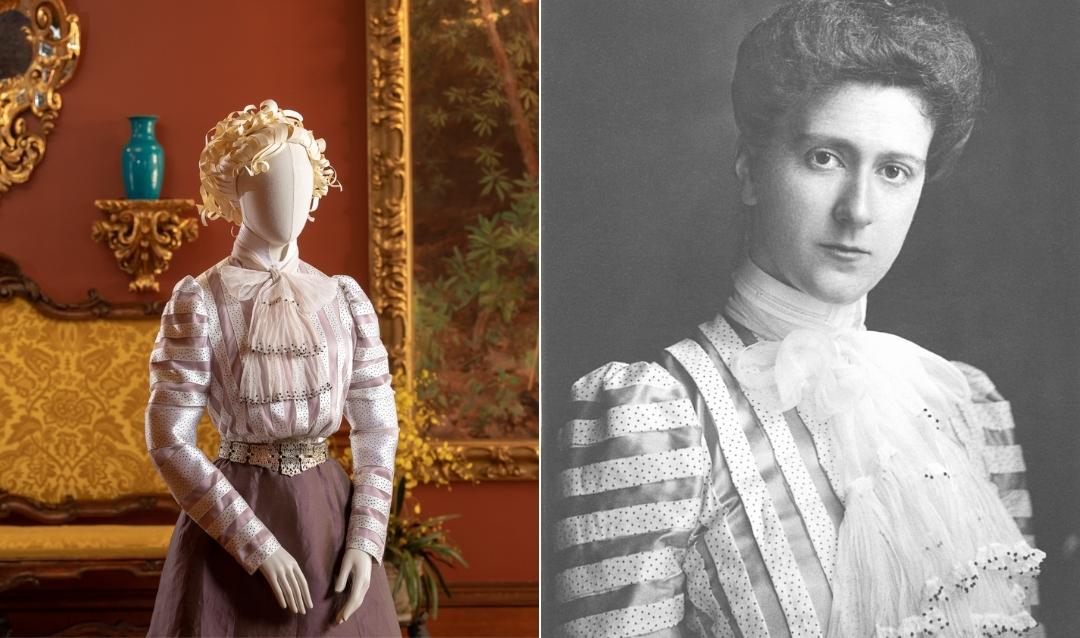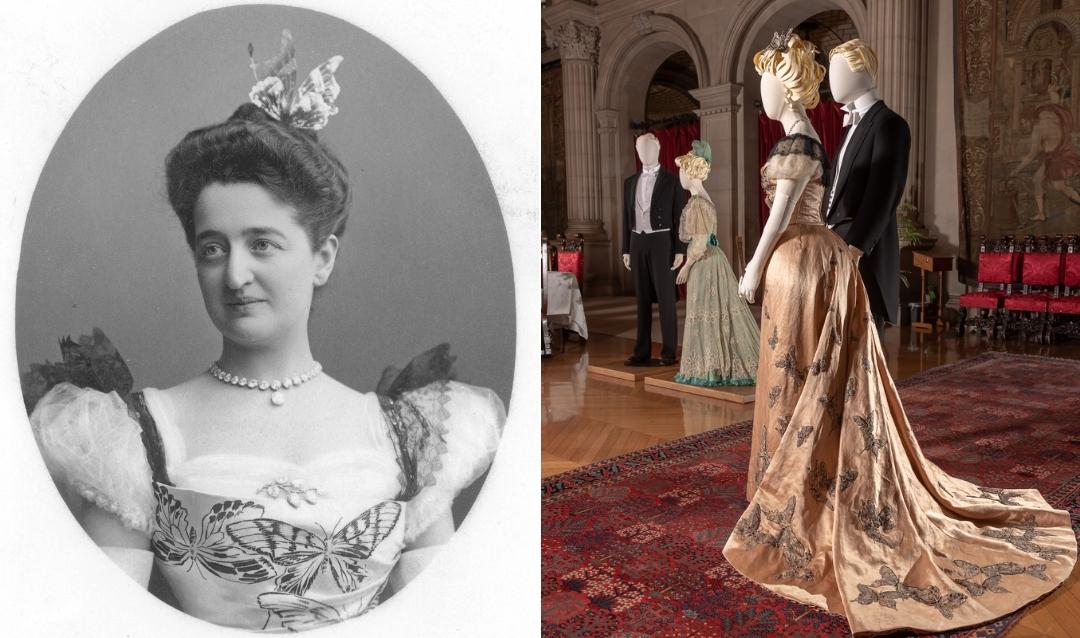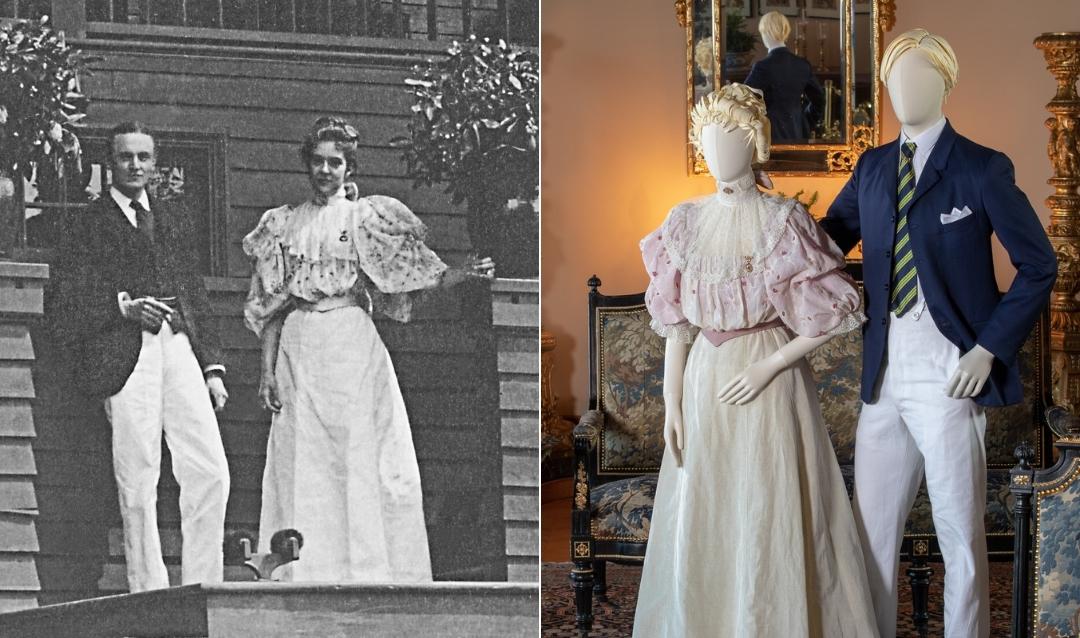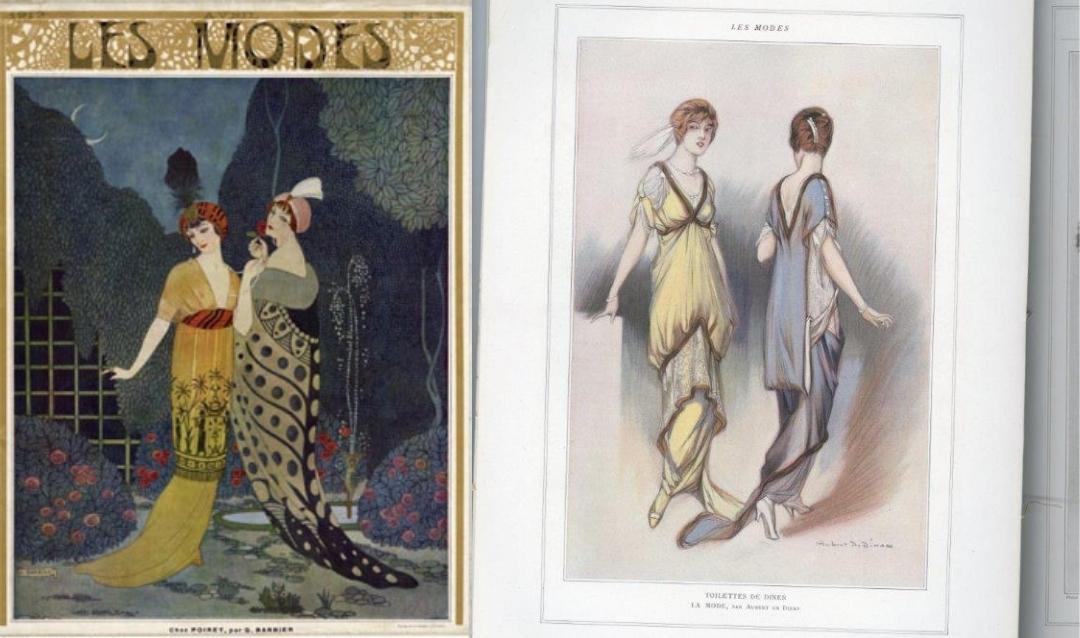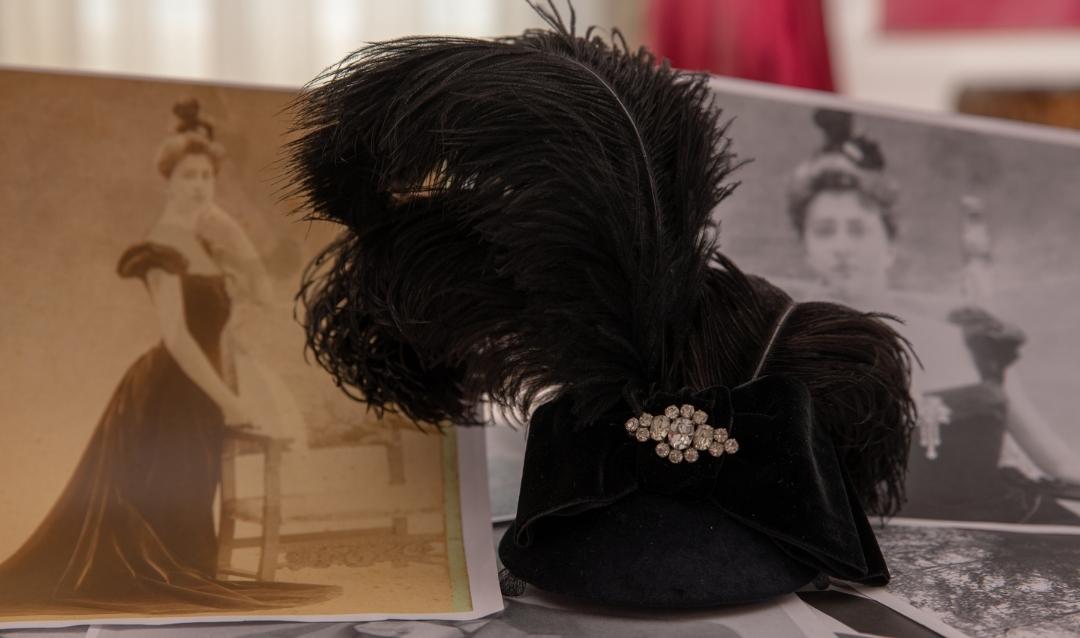 The Gilded Age series
The Gilded Age showcases the highs and lows of a wide cast of characters ranging from old New York and Newport families to the newly wealthy members of their society–and everyone in between.
"It is interesting to see the differences and the similarities between the British world of Downton Abbey, its American counterpart in The Gilded Age, and our own story here at Biltmore," said Leslie.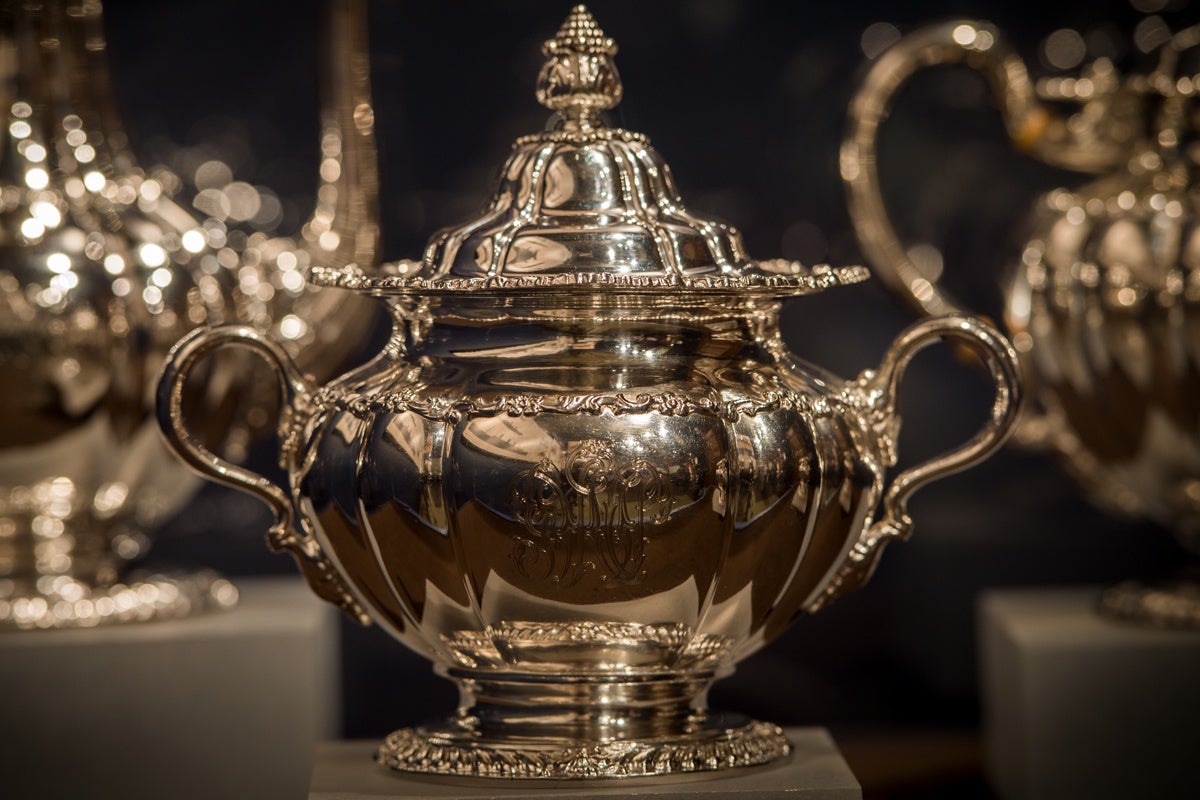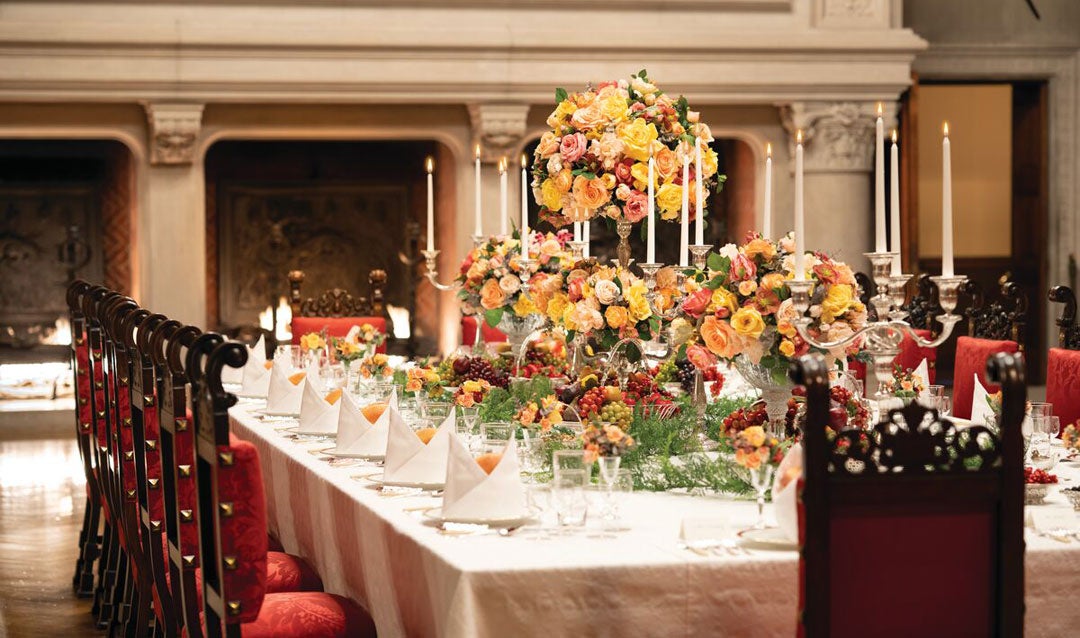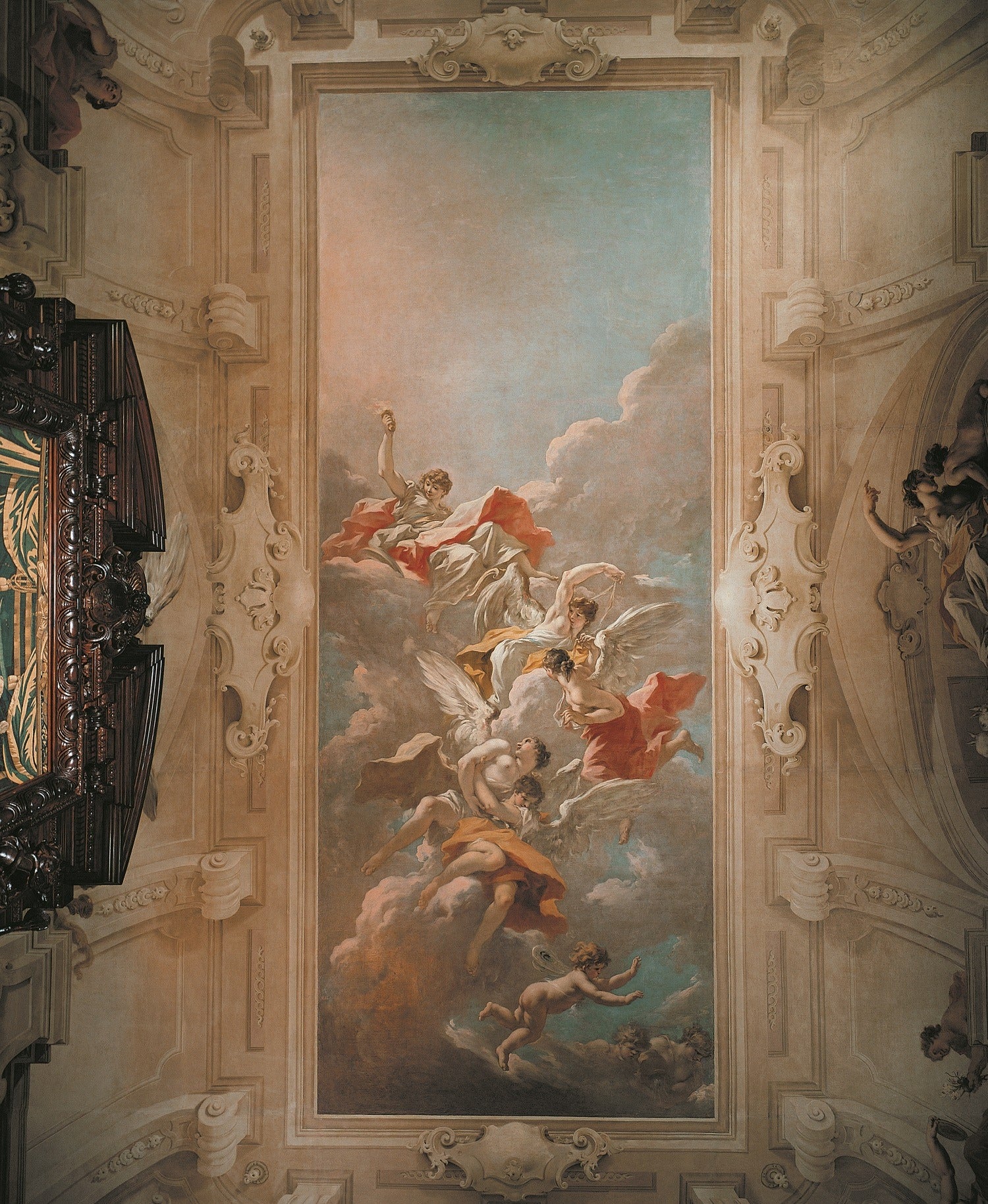 Plan a Visit Biltmore!
Experience George Vanderbilt's magnificent Gilded Age estate for yourself with a visit to Biltmore Estate in Asheville, North Carolina.
Featured image: Cornelia and Edith Vanderbilt in riding clothes, with horses and a St. Bernard, at Biltmore, ca. 1917