How do we select the finest fruit for Biltmore wines? Here's an overview of the process, from grape to glass!
Sourcing fine North Carolina vintages
In his book Lady On The Hill, George Vanderbilt's grandson William A.V. Cecil noted that "Asheville was about the same latitude as Gibraltar in the Mediterranean, and with an altitude between 2,100 and 2,500 feet, the fields of the estate would enjoy warm days and cool nights in the summer."
While the climate of Western North Carolina is not nearly as predictable as that of the Mediterranean or other major grape-growing regions, when conditions are right, the fruit produced in our estate vineyards is exceptional and earns the Biltmore Reserve label for our finest North Carolina vintages.

To ensure we can meet the growing demand for Biltmore wines, however, we also look to our local vineyard partners in Polk County—a lower-elevation region just south of Asheville that experiences slightly warmer temperatures with less danger of late season frost damage.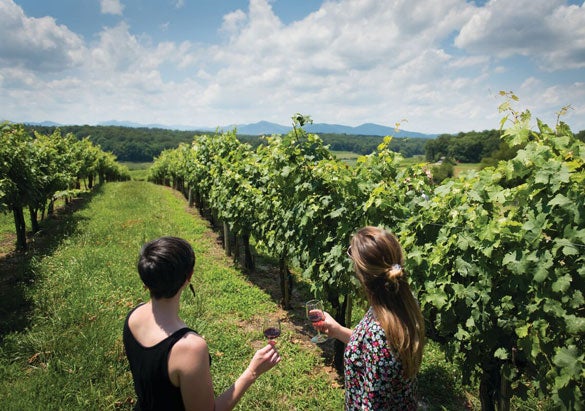 Beyond Biltmore
We also look to our west coast partners for the quality and consistency of grapes needed to handcraft our award-winning wines. Several times each year, Biltmore winemaker Sharon Fenchak schedules extended visits to California to meet with our growing partners and select outstanding vintages for Biltmore wines.
"Some of the finest American wine grapes come from the vineyards of coastal California," Sharon said. "The terroir—the different combinations of weather and soil in each hill and valley—translate into the distinctive flavors and qualities that characterize the wines of that region."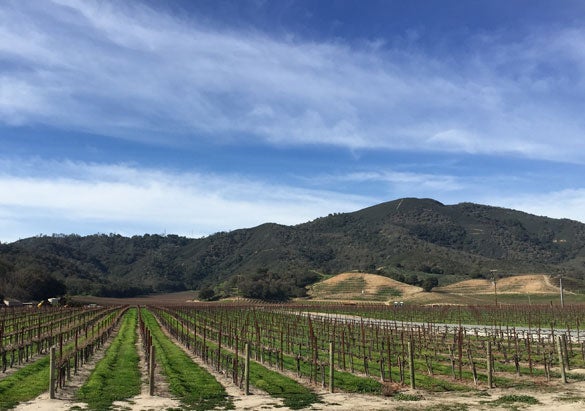 California's Northern Coast
This large wine grape-growing region is located north of San Francisco, with a maritime climate that is affected by cool fogs and breezes from the Pacific Ocean. Some of California's best-known American Viticultural Areas (AVAs), including Alexander Valley, Dry Creek Valley, Lake County, Napa, and Russian River Valley, are located here.
"This AVA is an important one for our Vanderbilt Reserve series," said Sharon. "We select grapes from outstanding partner vineyards for some of our most distinctive wines, including our Vanderbilt Reserve Pinot Noir Russian River Valley, Vanderbilt Reserve Cabernet Sauvignon Alexander Valley, Vanderbilt Reserve Cabernet Sauvignon Dry Creek Valley 2016, and The Hunt Red Blend Sonoma County."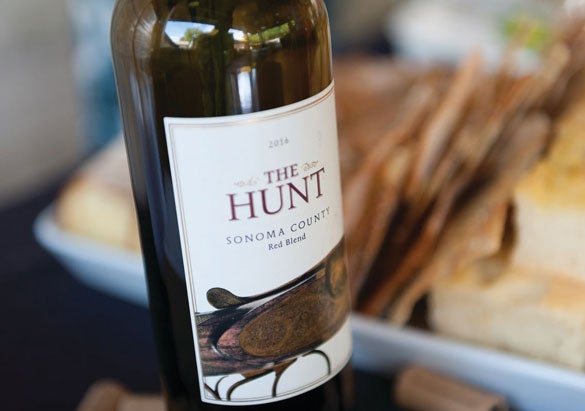 California's Central Coast
Stretching from San Francisco Bay south to Santa Barbara County, this region offers a warmer climate that still benefits from the cooling influences of the Pacific Ocean. We partner with vineyards from such prestigious AVAs as Arroyo Seco, Cienega Valley, Monterey, and Paso Robles.

"Some of the more unusual varietals we choose from partner vineyards here include Barbera, Marsanne, Mourvedre, Rousanne, and Tempranillo," Sharon noted.
Washington
A wide range of grapes are now being grown in the fertile valleys of Washington, making the state an important producer of outstanding wine varietals. Vineyards are found primarily in the eastern half of the state that benefits from a dryer shrub-steppe ecosystem and the rain shadow of the Cascade Range. The state experiences long hours of daylight—approximately two more hours per day during the growing season than California—and milder, more consistent temperatures.

"We are excited to be working with some great partner vineyards in Washington," said Sharon. "We're selecting a lot of excellent grapes for our American Series and Limited Release Series wines."
Handcrafting our award-winning wines
While Sharon and her team handcraft the majority of our wines from start to finish at Biltmore's Winery in Asheville, North Carolina, our Vanderbilt Reserve wines and Antler Hill wines are created in the particular region where they were grown. This painstaking process is overseen—from selecting the vintage and expressing the varietal character to aging the wine—by Sharon during her visits to California.
"All our wines represent the Vanderbilt family's legacy of gracious hospitality on which Biltmore was founded," Sharon said, "and as Biltmore's winemaker, I am committed to handcrafting our wines with the philosophy of keeping each one true to varietal character and consistent from vintage to vintage. Whether I'm at work in North Carolina or California or Washington, I'm focused on creating wines that reflect the quality of this family-owned estate and Winery."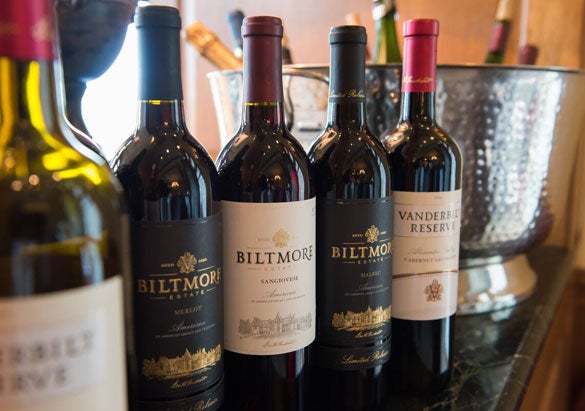 Discover our exceptional wines for yourself
Visit Biltmore's Winery, purchase online, or find them close to home with our Retailer Locator.

Featured image: Ripe grapes being harvested in Biltmore's vineyard